Get USA Virtual Phone Number
Easily expand your reach to the US market with a virtual US phone number. Connect with customers, improve communication, and reduce costs.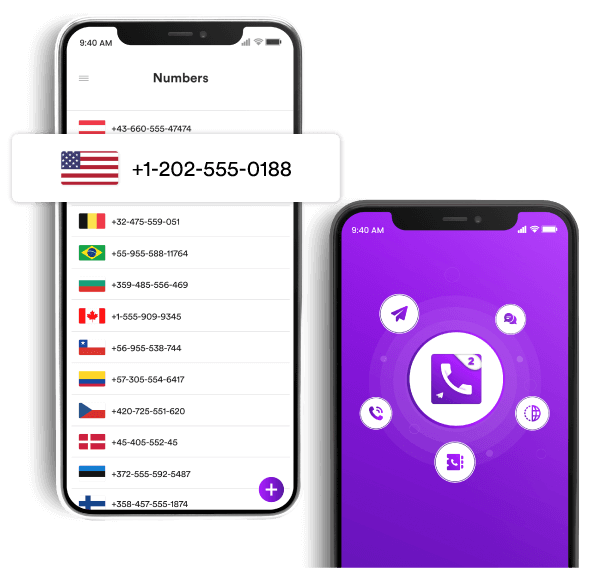 Why Should You Buy A Virtual Phone Number?
A virtual US phone number allows you to easily connect with US customers, save on international call costs, broaden your presence in the USA, enhance your professional image and work from anywhere while remaining reachable.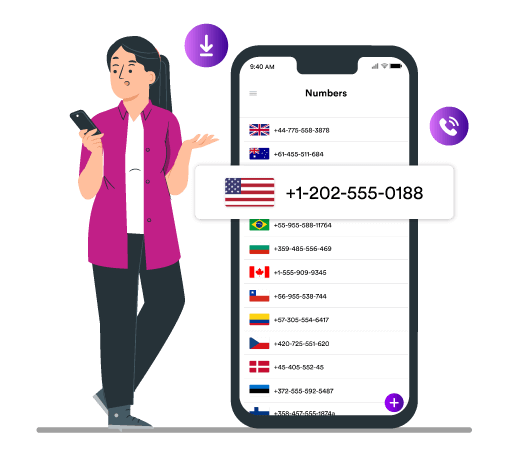 Helps You Establish Local Presence
DialerHQ's virtual US phone number allows you to establish a strong local presence and increase trust and credibility with your customers, ultimately leading to increased sales and customer loyalty.
Reach & serve US customers

Build trust and credibility

Increase sales and customer loyalty

Customize your virtual US phone number

Target specific regions with precision
Easy To Set Up & Cost Effective
Setting up a virtual phone system can be a daunting task, but not with DialerHQ! With DialerHQ, you can get a virtual US phone number in minutes– Sign in to DialerHQ, get a virtual US phone number and start making calls.
No hardware or installation costs

Easy to get started

Hassle-free maintenance and upgrades

Free virtual US phone numbers

Cost-effective international calling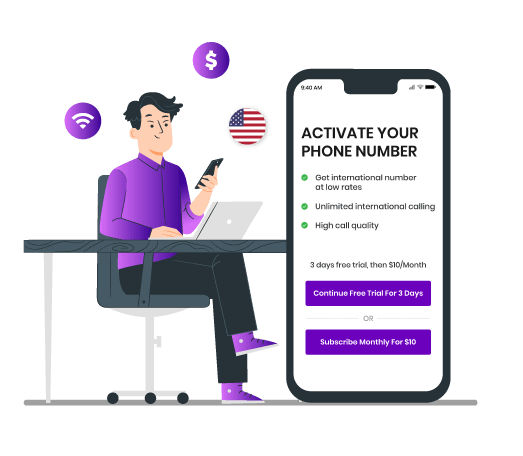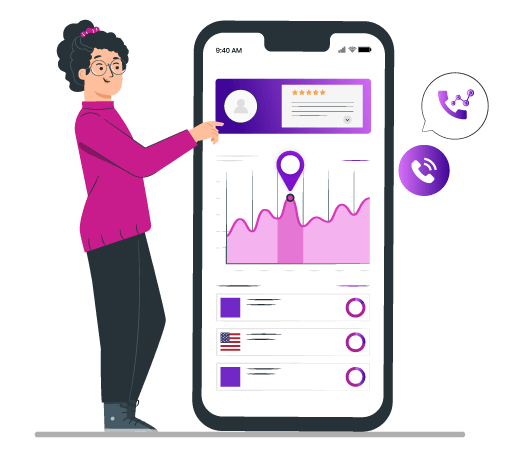 Encompasses A Range of Features
DialerHQ not only helps you establish a local presence, but the solution comes with a range of innovative features that make it easy for you to manage customer communications and provide an efficient and reliable customer experience.
Encompasses IVR, smart switch, & voicemail

Real-time analytics for improved strategies

Centralized customer communications

Highly reliable system with 99.9% uptime

Enterprise-grade security architecture
Offers Flexibility & Scalability
DialerHQ's virtual phone system offers the ideal solution for businesses of all sizes– from small start-ups to large enterprises. Our virtual US mobile number can be easily customized to meet your unique business needs.
Ideal for businesses of all sizes

Easily customizable to meet your needs

Quick virtual phone number purchase

Add or remove numbers as per the need

Compatible with any device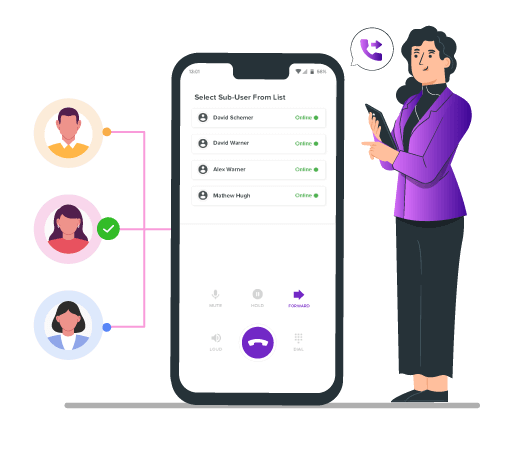 How Do You Get Free Virtual USA Number?
The process of getting a virtual US phone number is quite simple. Just follow these steps: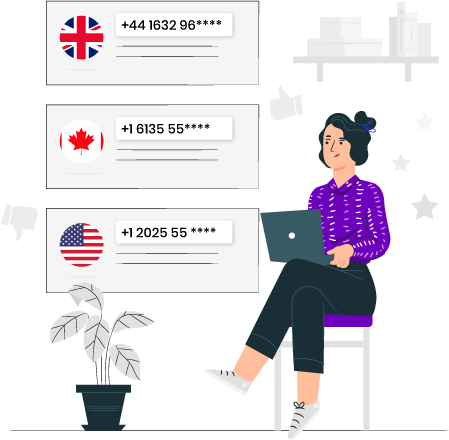 Choose your preferred country and available phone number from the list.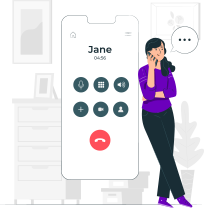 Dial and text your customers anytime, anywhere!
Key Features & Benefits of US Virtual Phone Number
A US virtual phone number comes with a range of features and functions, allowing you to take customer communication to the next level. Some of the key features of a USA virtual number include:
Easy Connectivity
Reach customers in the USA with a virtual phone number, regardless of your location.
Cost Savings
Avoid expensive international call charges by using a virtual number.
Virtual Presence
Establish a virtual presence in the USA without the need for a physical office.
Professional Image
A virtual number can enhance the professional image of your business.
Remote Access
Stay connected to customers and colleagues while working remotely.
Easy Management
Virtual numbers are easy to set up and manage, allowing you to get started quickly.
USA Virtual Phone Number FAQs
A USA virtual phone number is a type of phone number that is not linked to a physical phone line like traditional ones. Rather, it uses internet-based technology called VoIP for communication.
With a USA virtual phone number, businesses can have a local presence in the US, even if they are physically located elsewhere. This empowers businesses to easily target specific regions as well as increase trust with their customers.
As a leading US virtual number provider, DialerHQ offers multiple types of US phone numbers, including a virtual US mobile number, toll-free US virtual phone number, and US vanity numbers.
To call a US phone number from other countries, follow the steps outlined below:
Step 1: Dial the international access code (exit code) of the source country.
Step 2: Next, dial the country code for the US – 1.
Step 3: Dial the recipient's telephone number, including the relevant area code.
Step 4: Press the call button.
Remember that there is no need to dial the area code while calling a US mobile number.
Yes, DialerHQ protects your privacy online. Our platform comes with several security features– such as call encryption, two-factor authentication, etc. You can use our US virtual phone numbers to keep your personal number private while communicating effectively with your customers.
A virtual US phone number from DialerHQ allows you to expand your business to the US market, localize your brand, access business communication remotely, cost savings on long-distance calls, and professional image.
To buy a free virtual US number, follow the steps outlined below:
Step 1: Sign up for the DialerHQ mobile or web app.
Step 2: Select and customize your US phone number.
Step 3: Choose a pricing option and make a payment.
Step 4: Configure and start using your new number.
Yes, a USA Virtual Phone Number is legal and complies with US regulations as long as it is purchased from a reputable provider that follows all necessary regulations and is used for legal activities only
DialerHQ is a reputable provider of virtual phone numbers, and they ensure compliance with all legal and regulatory requirements.
Yes! You can get a US virtual phone number for personal use. DialerHQ offers many numbers for personal use, including local and toll-free numbers.
A virtual phone number is a phone number that is not linked to a physical phone line like traditional or regular phone numbers. Instead, it uses internet-based technology called VoIP to make calls and texts.
Get A Virtual Phone Number In The USA Today
Make international calls & texts without buying a SIM card.