Get A USA Virtual Phone Number
A USA Virtual Phone Number is a flexible and cost-effective solution that allows businesses to establish a virtual presence in USA. It helps improve customer engagement, lower call costs, and enhance brand reputation. With a virtual phone number, businesses can easily manage their calls and messages, forward them to different locations, and expand their regional reach.
Choose from DialerHQ's four editions of USA Virtual Phone Numbers to fit your business's needs and budget.

A. Basic: $0/user/month
B. Bronze: $16/user/month
C. Silver: $24/user/month
D. Platinum: $40/user/month
With DialerHQ's USA Phone Numbers, you can do much more than just make calls. Our system is equipped with a variety of advanced communication and collaboration features, such as:

Interactive Voice Response (IVR)
Automatic Call Distribution (ACD)
Voice Broadcast System
Powerful Dashboards
Power Dialer
Advanced Analytics
Gamification
Skill-based Call Routing
Trusted by 4000+ companies







What Is A USA Virtual Phone Number?
A virtual US mobile number is a number that allows corporations to establish a regional presence
in the country from any corner of the world.
Why Do You Need A US Phone Number?
You need a free USA number for a multitude of reasons. It allows you to serve clients in the US better and minimizes overhead expenses. Here are the primary reasons to get a free US virtual phone number:
Establish a local presence
Grow your industry and expand your reach
Minimize costs and get rid of international calling charges
Improve reputation with a USA mobile number
Enhance consumer loyalty and engagement
Boost customer connectivity in the US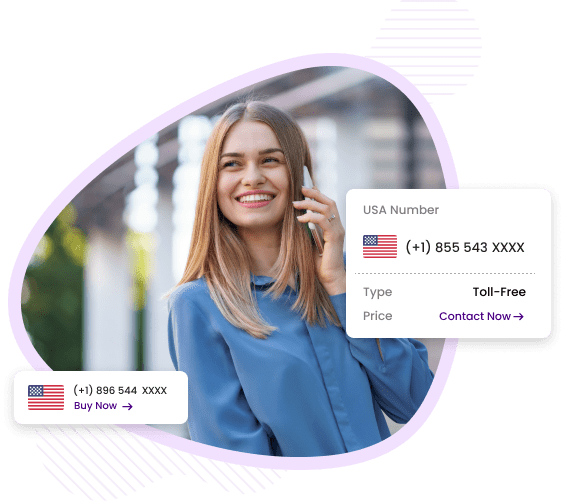 Benefits of DialerHQ USA Virtual Number
DialerHQ offers a virtual number for the USA, loaded with a range of benefits that span from improved
productivity to reduced costs.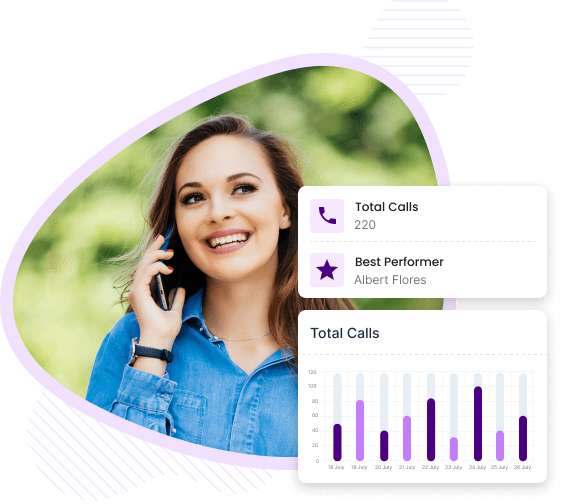 Improved Productivity
The DialerHQ phone system is meticulously designed with over 50 call management and collaboration features that will elevate your team's productivity to a whole new level, helping you achieve better results.
Cost-Effective Communication
DialerHQ USA virtual phone numbers work over the Internet, significantly reducing international calling costs. Additionally, since we maintain the system, you don't have to worry about upkeep costs.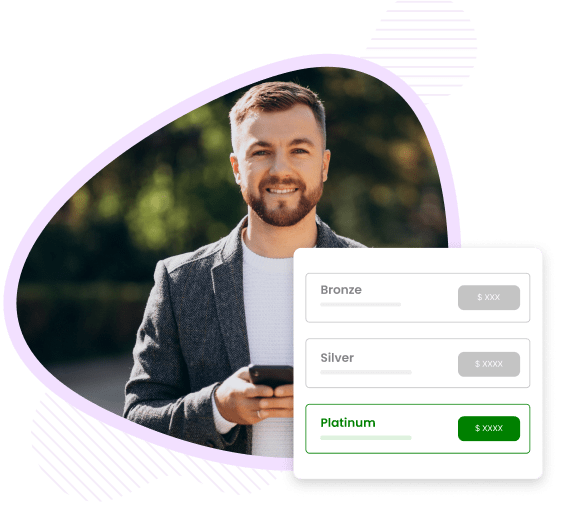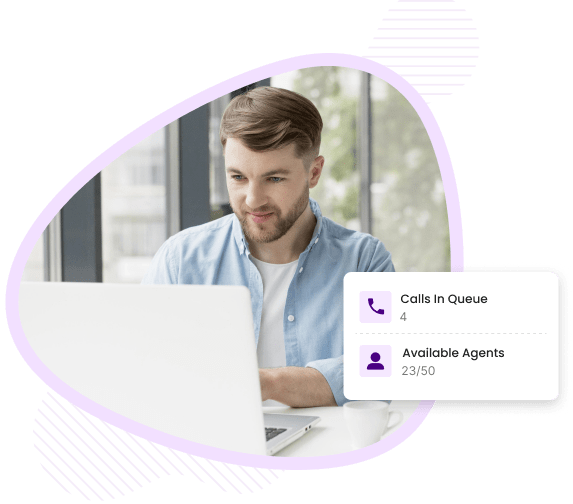 Seamless Mobility
DialerHQ USA virtual numbers can be accessed from anywhere and on any device—smartphone or laptop. This level of portability will enable you to be available for your valued customers around the clock.
Actionable Insights
We understand the importance of insights. That's why our virtual phone system is designed with multiple dashboards and custom reports, providing you with real-time insights into your campaigns and enabling you to optimize them as needed.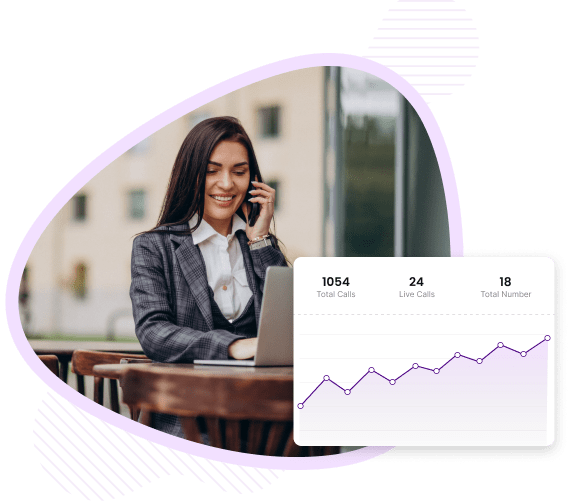 Top 5 USA Virtual Number Providers
There are hundreds of small, medium, and large US virtual number providers in today's market. So, It can be a challenging task to identify the most suitable US virtual phone number provider .To simplify this issue, our team of VoIP experts has researched and evaluated several leading virtual phone number providers in the US on various factors, including ease of use, pricing, customer support, user interface, online reviews, and more. Below are our findings, presented in a particular order:
Features
DialerHQ
CallHippo
AVOXI
8X8
Grasshopper

Ideal For

Small business
Medium business
Enterprise

Small business
Medium business
Enterprise

Small business
Medium business
Enterprise

Medium business
Enterprise

Small business
Medium business
Enterprise

Free Trial

10 Days
10 Days
7 Days
30 Days
7 Days

Exclusive features

Free phone numbers
Call forwarding
Multi-level IVR

Multi Level IVR
Power dialer
Call monitoring

Auto attendant
Call recording
Voicemail transcription

Unlimited calling (US & Canada)
Call transfer
Auto attendant

Caller screening
Call forwarding
Conference calling

Pricing starts at

$12 per user per month
$16 per user per month
$19.99 per user per month
$15 per user per month
$26 per user per month

Installation fee

None

None

None

None

None

Customer support

Chatbot
Call support
Email support

Chatbot
Call support
Expert consultation

Chatbot
Call support
Online ticket

Chatbot
Call support
Online ticket

Chatbot
Call support
Online ticket

Platforms supported

Android
iOS
Web-based
Desktop

Web-based
iOS
Android
Desktop

Android
iOS
Web-based
Desktop

Web-based
iOS
Android
Desktop
What pricing options are available for USA virtual phone numbers?
Get Started With DialerHQ in 4 Easy Steps
Embark on your DialerHQ journey now by following the 4 simple steps outlined below.

Sign in to DialerHQ.

Choose your custom virtual number & make the payment.

Configure your account, features, and settings.

Start making and receiving calls anytime, anywhere.
Features Of A USA Virtual Phone Number
DialerHQ's virtual US phone numbers with revolutionary features can massively boost your team's efficiency and cut costs. The features include:
Call Transfer
Improve customer satisfaction by easily reducing wait time by transferring calls to your team members.
Smart Call Forwarding
Never miss important calls by routing calls to the relevant department at the right time.
Call Recording
Record and review important calls easily for future reference or quality assurance purposes.
Call Analytics
Monitor the performance of your phone assistance. Calculate missed calls percentage, the call load of employees, etc.
Call Monitoring
Monitor real-time calls to understand better and optimize your agents' interaction with clients.
Number Masking
Enhance caller privacy by encrypting personal details from customer support.
Frequently Asked Questions
DialerHQ's USA virtual phone number service includes features like IVR, ACD, Voice Broadcast, and AI-enabled Dashboards, enhancing your communication capabilities.
DialerHQ provides four pricing plans for USA virtual phone numbers:

Basic: $0/month.
Bronze: $7.99/month.
Silver: $11.99/month
Platinum: $19.99/month
DialerHQ ensures reliable connectivity and advanced features for your USA virtual phone number needs.
Sign up, select the USA as the country, choose a plan, configure settings, import contacts, and start making calls using DialerHQ's user-friendly setup process.
DialerHQ offers features like Power Dialer, Global Connect, Call Recording, Call Conference, and Call Transfer to improve communication with USA-based contacts.
Get A Virtual Phone Number In The USA Today
Make international calls & texts without buying a SIM card.