Senior Writer: Priya Naha
Reading Time:
7
Minutes
Published :
October 21, 2022
Do you enjoy calling an organization just to go through a long series of automated human receptionists or menu options? We don't.
But, this experience is typical for various businesses. You no longer have to face such issues with direct inward dialing service. 
Need a reliable and affordable business phone system? Look no further than DialerHQ.
Learn more about DID, its usage, and its benefits with us. 
What is a DID (Direct Inward Dialing)?
Direct Inward Dialing (DID) is a phone service that enables a phone number to ring directly to a specific phone at a business rather than going through a menu or queue and dialing an extension.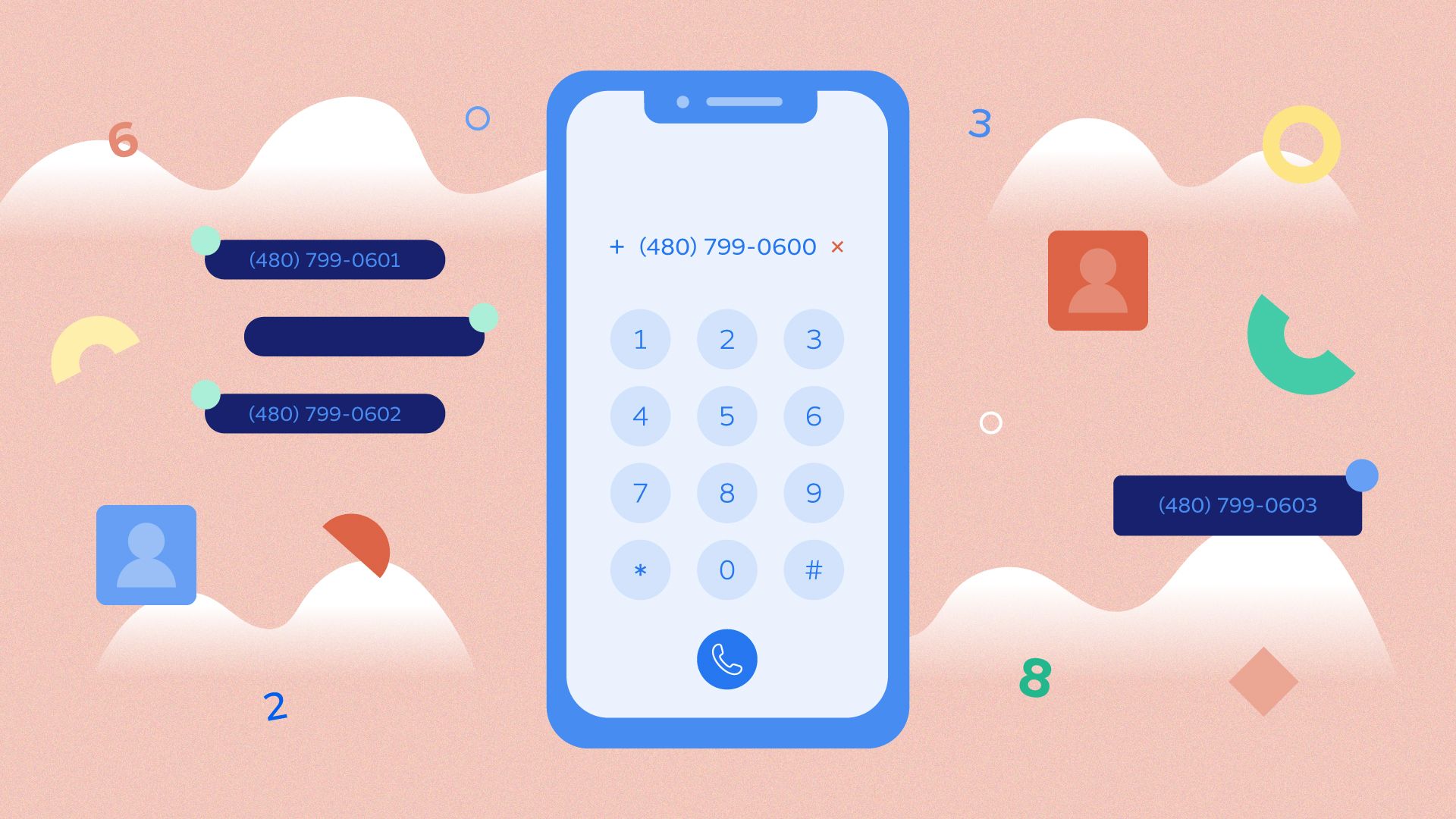 The Private Branch Exchange of your business is connected to a group of phone numbers through this (PBX). You can place outgoing calls using Direct Outward Dialing from your office phone system.
What is a DID Number?

A DID number is a local phone number that is associated with a particular location or nation and is unconnected to an additional physical phone line.
It is similar to any standard telephone number from the client or customer's perspective. But a DID is a virtual phone number that goes directly to a location or an extension in your company. So you can think of it as a short route to a phone line. 
Expert Advice
"Direct inward dialing (DID) is a telecommunication service that provides businesses with dedicated phone numbers that can be used to receive calls directly from customers. Implementing DID can improve customer satisfaction by enabling customers to bypass phone trees and reach specific departments or individuals. For businesses, it can result in faster responses and more efficiency. DID can also give companies useful information on call volume and trends, enabling them to effectively manage their resources and reach informed conclusions. DID implementation can generally boost customer satisfaction and enterprises' operational effectiveness."
The direct dial phone numbers point inbound calls to a company's phone system. As the number relays callers to an individual user, it is known as a direct number. The VoIP phone system manages the call routing. 
You now know about the direct inward dialing meaning. Next, let's focus on the other aspects of direct inward dialing.
How Does DID Work?

DID works in one of various ways:
Voice over Internet Protocol

(VoIP)

Public Switched Telephone Network (PSTN)

Faxing

Private Branch Exchange

Primary Rate Interface (PRI)
Direct Inward Dialing on VoIP
VoIP is the most flexible and modern way to implement virtual direct dial in numbers with SIP trunking. With SIP, the trunk line connection is available when necessary. These lines are virtual links across broadband networks when you need them.

These virtual links are internally configured, and a software application links the numbers to your extensions.
DID VoIP is scalable in nature? For instance, it would be simple for you to conduct a sales campaign the next month that required the creation of 30 new trunk lines. There's no need to speak with your telephone provider. Wait for them to provide you numbers and send techs to connect the trunk lines to your company PBX instead.
In the traditional setup, companies had to wait for weeks, and the cost was also substantial. But, with DID, VoIP companies can now figure it out themselves.
VoIP systems have multiple features that consume time to learn. However, with most VoIP providers offering professional onboarding and support, it has gotten easier for companies. 
Direct Inward Dialing on PSTN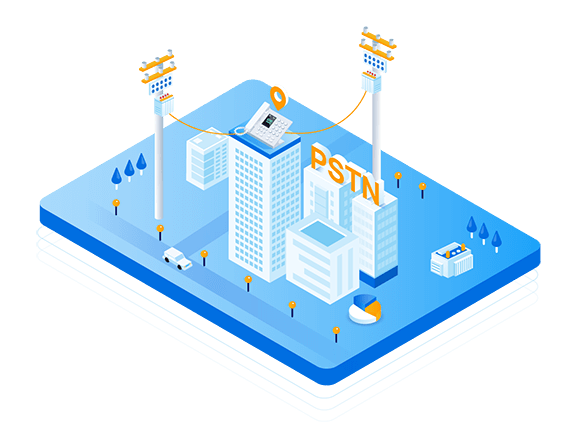 Here, the telephone service provider connects a set of line trunks to the customers' hosted PBX. Then, the provider allocates numbers and assigns them to the customers as their direct dial numbers.
When an inbound call reaches the direct dial numbers, it gets forwarded to the customers' PBX through the trunk line. When the call arrives at the PBX, the calling party and the dialed number are provided.
The PBX routes the incoming calls to one of the business's phone extensions directly without an auto attendant or an operator. 
In traditional phone systems, analog circuits function in direct-dial systems. It means that the customer's equipment provides the low voltage signaling for the mobile phones in the system to work. Therefore, the telephone company's central office (CO) had to determine if the line was operational and disable the circuit if the termination wasn't correctly done.
Typically, these analog lines extensively rely on the CO to provide signaling and call routing operations. 
Trunks for a DID phone system are unidirectional. So, it is not unusual if trunks are combined with a DID phone line. The direct dial line can also be called out and identified with the assigned DID phone number. 
Now, the traditional phone services offer DID through Primary Rate Interface(PRI) circuits that require you to have sufficient trunk lines leased from the telephone company.
For example, you are leasing nine trunk lines with 60 DID phone numbers. If you have active calls on all nine of your trunk lines, when the tenth person calls a direct dial number, they will get a busy signal. Alternatively, the tenth caller will need to be held in a separate queue. 
Direct Inward Dialing for Faxing
One of the simplest ways to use the DID phone line as a fax service is to connect the direct dial line to a fax machine. However, there are many ways to route fax calls with DID.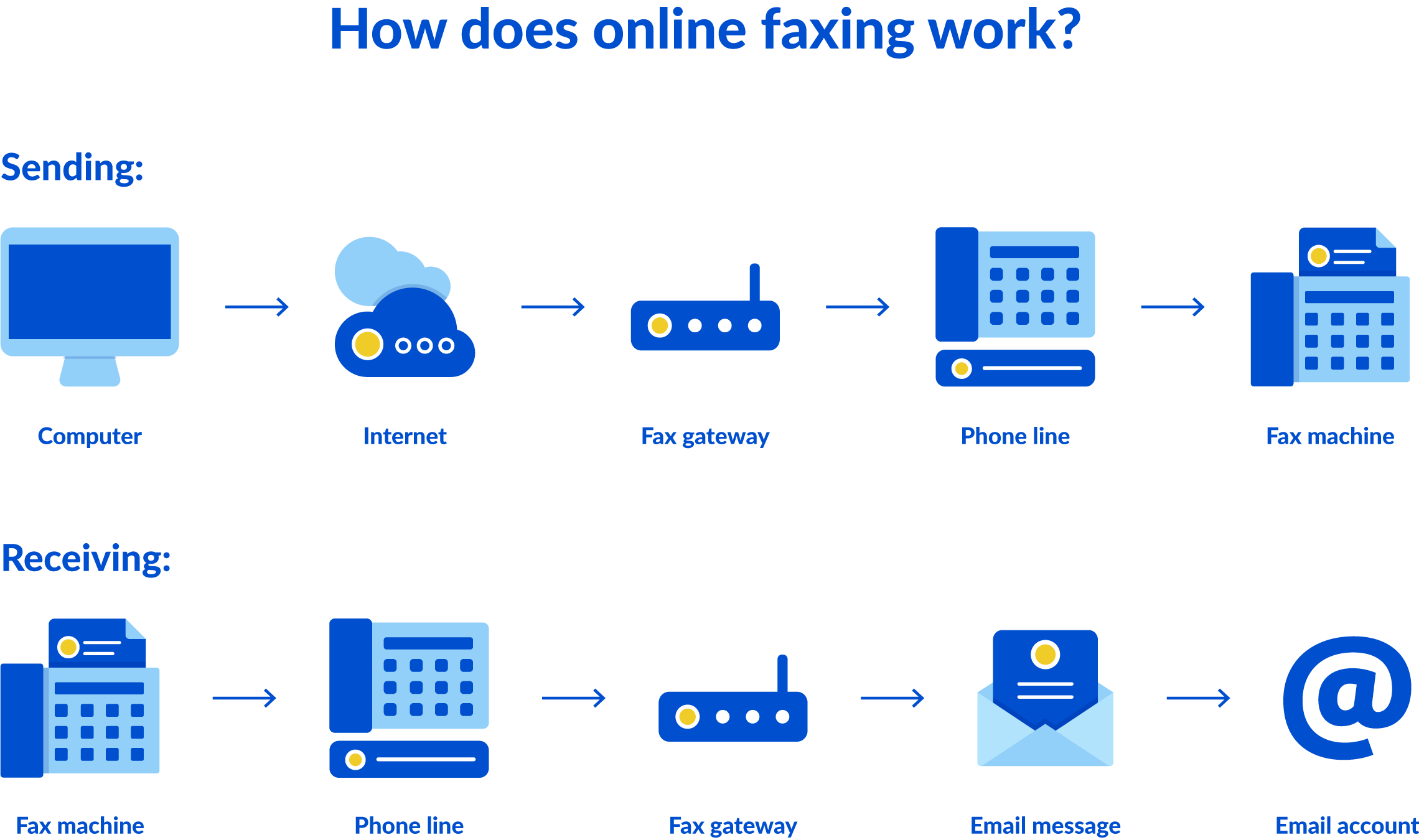 You can assign a block of direct dial numbers to a computer that runs a fax server. It allows multiple fax numbers for your company linked to a specific machine or various devices. 
For example, if each team member of your company has an email address, you can assign them a specific fax number. Then, when a fax comes in for a particular individual, you can route it to the printer in the work area or even their computer and its printer. 
Many direct inward dialing fax servers can convert fax to standard image files, then route it to the recipient's mobile phone or computer. As a result, the employees don't need to sit in the office waiting for faxes any longer. The remote employees can now receive their faxes without someone at the office routing it to them.
Direct Inward Dialing with Private Branch Exchange (PBX)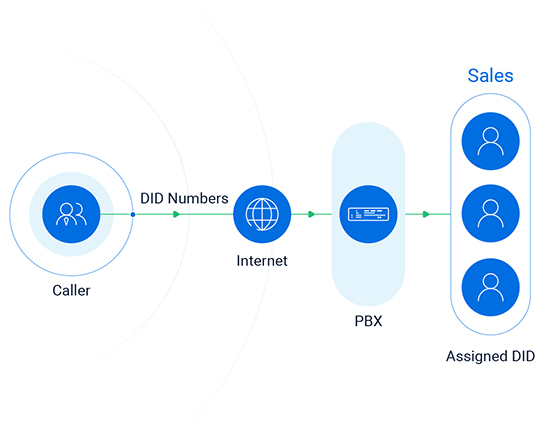 Direct inward dialing is usually used with a PBX, a multiline telephone system used within an organization. As you already know, the trunks for a DID phone system are unidirectional, forwarding inbound calls to direct extensions on the PBX. 
Direct Inward Dialing with Primary Rate Interface (PRI)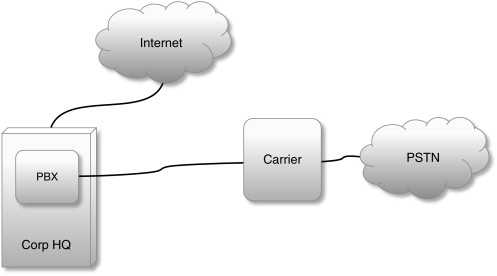 Businesses use Primary Rate Interface (PRI) to carry data and voice transmissions over a network. The Primary Rate Interface uses T1 carriers on an ISD network to make sure you can ensure premium call quality. 
Do I need Direct Inward Dialing?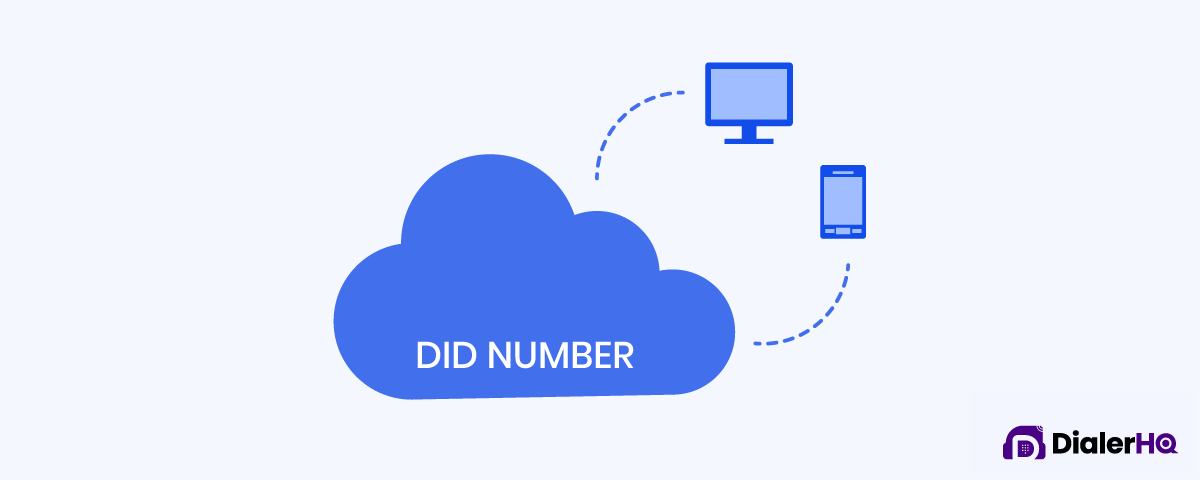 Do you think the reception system is the most efficient way to handle inbound calls? With a direct inward dialing system, you can reduce reception costs by letting the caller reach the right employee or department. 
Moreover, it also reduces the time callers spend on finding the correct department and getting transferred from one to another. With direct inward dialing, you can improve caller experience and satisfaction.
However, sometimes, DID may not be the right option for you. For example, if you have experienced turnover and have direct dial numbers allocated to your former employees. A limited employee availability can also impact your decision to go with direct inward dialing.
So, it's entirely up to your business to determine the importance of having clients, vendors, and customers reach departments directly. 
What are the Benefits of Direct Inward Dialing?
There are numerous benefits to direct inward dialing. Let's take a look at some of them: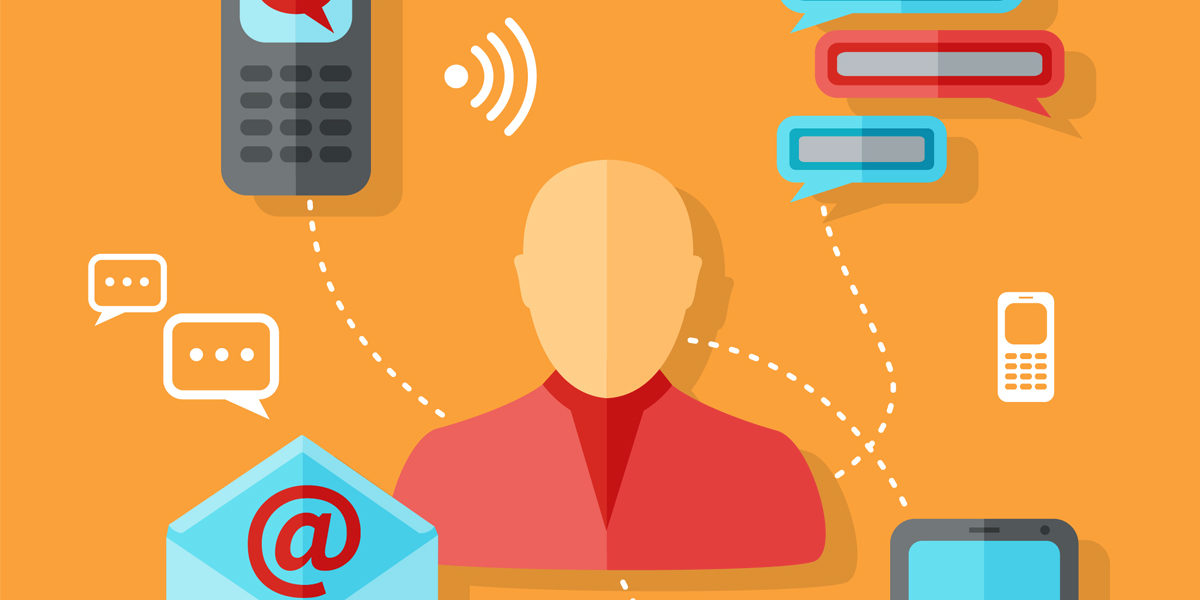 Cost Savings
Direct inward dialing can reduce the number of trunk lines to connect your business. In addition, if you have a VoIP system, you can forward the direct inward dialing to various countries saving long-distance costs. 
DID with VoIP reduces telecom costs by up to one-third of the amount. 
Better Customer Experience
Customers can reach the employees anytime without any obstruction. Moreover, direct inward dialing eases customers' grievances and makes it a remarkable experience from the customers' perspective.
International Expansion
Direct inward dialing helps businesses of all sizes expand globally. You can get DID numbers in other countries without being physically present. 
For example, without any investments in physical infrastructure, you can get international DID numbers from most of the 195 countries around the world.
Local Phone Numbers
With direct inward dialing, you can set up local phone numbers. People prefer calling on local phone numbers. For example, a business operating in Miami can set up a phone number in London or New York for customers in that market.
Call Tracking
You can get unique direct inward dialing numbers for individual employees or different departments. As a result, tracking productivity and return on marketing investments becomes easier. In addition, you can facilitate various functions of your business with real-time access to call analytics and records. 
How do I get DID?
To get a direct inward dialing number (DID), you need to follow the steps below:
Get access to one or more

business phone numbers

. If you already have business phone numbers, you can transfer them through porting.

You need to allocate these business phone system numbers to each user in the phone system. You can do it from the administrative dashboard effortlessly. 

Get in touch with an experienced VoIP provider to help you determine the number of direct dial numbers you'll need and the cost-effective solution your business can get.

Once your direct inward dialing service is set up, inbound callers can reach your teams with low friction. 
Direct inward dialing numbers provide personalized experiences to ensure your company's customer experience stays top-rated. Give your customers a new and easier way to reach employees and departments in your company with a direct inward dialing phone number. 
Wrapping Up
DID numbers are of great help to organizations and call centers. With proper communication between employees and customers, any business can succeed. And with DID numbers, you've no doubts about it. So, get in touch with the best telephone service provider and enhance your business with direct inward dialing number systems.
FAQs
DID is a phone system feature that allows external callers to dial directly to an internal extension. The caller dials a DID number which routes to a specific phone, bypassing a receptionist or switchboard.
DID uses virtual phone numbers set up by the PBX provider. When an external call reaches the PBX, it cross-references the DID number dialed to the associated internal extension and routes the call directly.
DID provides a more professional experience for callers. It increases efficiency by reducing call transfers. It also allows businesses to allocate specific numbers to departments, employees, or geographic locations.

Priya is a seasoned writer with over 5 years of experience, specializing in VoIP and cloud telephony. She is also well informed about content and digital marketing. Her expertise extends to SEO, ensuring her work not only informs but also ranks. She's your go-to writer for the telecom industry. Connect with her on Linkedin.
Updated : August 25, 2023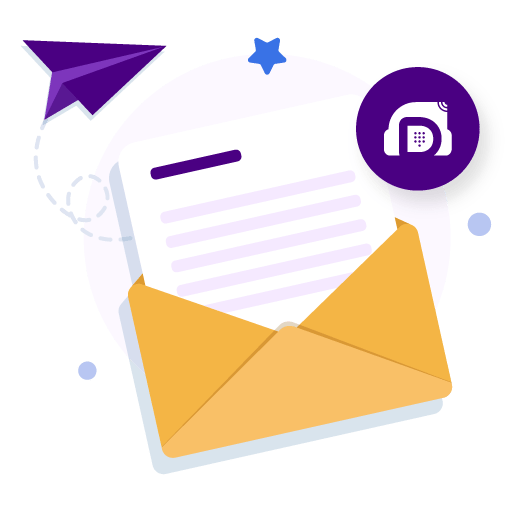 Let's Stay in Touch
Subscribe to our newsletter & never miss our latest news and promotions.

+21K people have already subscribed