Get Myanmar Virtual Phone Number
Seamlessly connect with clients in Myanmar, no matter where you are.

Explore new opportunities in Myanmar's thriving market.

Trim costs while staying in touch with your Myanmar-based associates.
You are just one step
ahead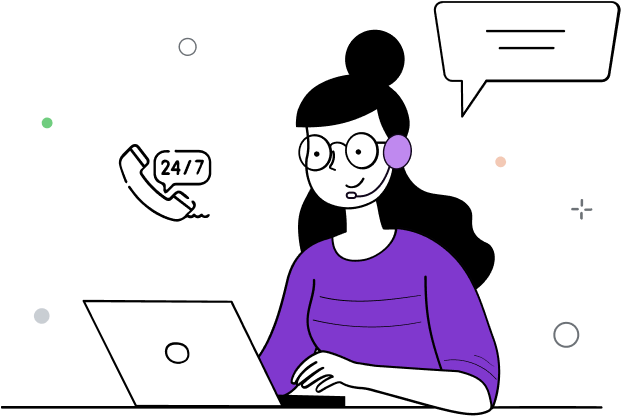 Thank You.
One of our Representative will connect with you shortly.
What Is a Myanmar Virtual Number?
A Myanmar virtual number operates over the Internet, allowing businesses to engage with clients in Myanmar without the need for a physical presence. It acts as a vital tool in establishing local credibility, building trust among Myanmar-based clientele, and facilitating cost-effective international communication. This invaluable resource expands market reach, simplifying the process for companies to serve their Myanmar-based clients on a global scale.
Mark Your Presence in Myanmar with a +95 Virtual Phone Number
Unlock the potential of the Myanmar market through a virtual phone number.

Gain a competitive edge, instill trust, and ensure seamless communication.

Expand your market outreach, reduce expenses, and embrace adaptability.

Analyze data, project a polished image, and enhance customer service.

Stay connected from anywhere and flourish in the dynamic Myanmar business landscape.
Benefits of DialerHQ Myanmar Virtual Phone Numbers
Acquire Myanmar virtual phone numbers from DialerHQ and elevate your business communication strategy.
Improved Productivity:

Elevate your team's performance with DialerHQ's carefully designed phone system, equipped with over 50+ features.

Cost-Efficient Communication:

Leverage DialerHQ's Myanmar virtual phone numbers, seamlessly operating over the internet, resulting in significant savings on international calls.

Seamless Mobility:

Experience the freedom of accessing your DialerHQ Myanmar virtual numbers from any device whether it's a smartphone or laptop.

Actionable Insights:

We understand the importance of data-driven decisions.
Different Types of Myanmar Virtual Phone Number
Myanmar Local Numbers: Elevate your business presence in Myanmar with our specialized Myanmar local numbers.
Myanmar Toll-free Numbers:

Empower customer engagement in Myanmar with our Toll-free Lines.

Myanmar International Numbers:

Expand your business presence beyond Myanmar, establish an international footprint, and connect with clients globally using DialerHQ's seamless communication solutions.

Port Your Myanmar Number:

Seamlessly migrate your existing Myanmar phone numbers to DialerHQ.
What Types of Virtual Phone Numbers Can You Get in Myanmar
This table offers information on the different kinds of virtual phone number that businesses can use in Myanmar. These numbers include local, toll-free, national, international, mobile, and vanity numbers, and allow businesses to establish a presence in Myanmar without needing an actual office. Toll-free numbers are particularly useful for providing free phone services to customers, while vanity numbers are memorable and help businesses stand out. Overall, virtual phone numbers provide businesses with the flexibility to improve customer service and grow their presence in Myanmar.
| Type of Virtual Number | Dialing Code | Example |
| --- | --- | --- |
| Mobile | +95 | +95 9 1234 5678 |
| Landline | +95 | +95 1 234 567 |
| Toll-Free | +95 | +95 800 12345 |
Popular Area Codes in Myanmar
This table provides a comprehensive list of popular area codes in Myanmar for phone numbers. The table includes the corresponding cities, phone number formats, and examples of how to dial within Myanmar. The information in this table can be useful for anyone who needs to make phone calls within Myanmar and wants to ensure they use the correct area code and phone number format.
| Area Code | City | Phone Number Format | Example |
| --- | --- | --- | --- |
| +95 | Yangon (Rangoon) | +95 1 XXXX XXX | +95 1 2345 678 |
| +95 | Mandalay | +95 2 XXXX XXX | +95 2 3456 789 |
| +95 | Naypyidaw | +95 67 XXXX XXX | +95 67 4567 890 |
| +95 | Dawei | +95 51 XXXX XXX | +95 51 7890 123 |
| +95 | Pathein (Bassein) | +95 42 XXXX XXX | +95 42 2345 678 |
| +95 | Mawlamyine | +95 57 XXXX XXX | +95 57 3456 789 |
| +95 | Taunggyi | +95 81 XXXX XXX | +95 81 6789 012 |
DialerHQ Pricing Plans for Myanmar Virtual Phone Number
Call Center Solution (CCS)
Ideal for Bulk Calling for Sales, Support and Call Center Teams
Power & Predictive Dialer
Automatic Machine Detection
Industry leading call connect rates
Compliance Call Recording
Forward To External Device
Smart DID Routing
Speed To Dial
Auto Rotate
Local Presence
Call Barging
Call Queuing
Create Team
Call Whisper
Post Call Survey
After Call Work
Target Vs Achievement
Multiple Level Call Transfer
Route to External Number
Forward to Multiple Device
Google Drive, AWS S3 Integration
Embedded Dialer Integration
Show More
Show Less
Start Free Trial
Office Phone System (OPS)
Ideal for Businesses to support their Customers and not for Bulk Calling
Unlimited calling in UK, US/Can, Aus
Manual Calling Dialer
Auto Rotate DID
Call Tagging
Custom Greetings
Create Team
Call Barging
Shared Inbox
Call Cascading
Audit Logs
Webhook
Phone Support
24*7 Support
Contact Us
Call Notes & Ratings
Dedicated Account Manager
Personalized Onboarding
Advances Integrations
Custom Integrations
Annual Business Review
Show More
Show Less
Start Free Trial
How to Get a Myanmar Virtual Number?
Embark on your DialerHQ journey now by following the 4 simple steps outlined below.

Sign in to DialerHQ.

Choose your custom virtual number & make the payment.

Configure your account, features, and settings.

Start making and receiving calls anytime, anywhere.
Features of Myanmar Virtual Phone Number
With DialerHQ's temporary Myanmar phone numbers, you will gain access to a suite of advanced features, including those listed below.
Power Dialer
Automate outbound calls to Myanmar contacts with our AI dialer for increased productivity. Scale outreach in the region exponentially.
Global Connect
Identify the best times to contact customers in Myanmar with our real-time international clock. Maximize engagement rates in the optimal windows.
Smart Switch
Ensure uninterrupted call quality in Myanmar by automatically switching between networks. Avoid frustrating call drops or lag for customers.
Call Monitoring
Coach agents by listening to live customer calls in real time. Refine processes and boost satisfaction.
Call Conferencing
Boost sales with efficient collaboration. Easily set up multi-party calls for alignment between decision-makers.
Call Queuing
Reduce abandonment by engaging Myanmar customers with interactive messages during waits. Deliver a smooth experience.
Call Transfer
Quickly route Myanmar customers to the right agents for faster issue resolution. Save time with seamless hand-offs.
Need a Quick & Easy Myanmar Phone Number ?
Make international calls & texts without buying a SIM card.
Frequently Asked Questions
A virtual phone number in Myanmar operates over the internet, enabling you to make and receive calls without the need for a physical phone line. It's a convenient, cost-effective way to connect with clients and customers in Myanmar.
Yes, DialerHQ offers a selection of local area codes for Myanmar virtual phone numbers. This allows you to establish a local presence and build trust with your Myanmar-based clientele.
Setting up a virtual phone number in Myanmar is simple. Log in to your DialerHQ account, select your desired Myanmar virtual number, complete the payment, customize your features and preferences, and start making and receiving calls from anywhere.
Yes, DialerHQ offers the option to choose a vanity number for your Myanmar virtual phone number. This allows you to have a memorable and easily recognizable phone number that aligns with your brand.
Absolutely. With DialerHQ, you have the capability to set up an auto-attendant or IVR system for your Myanmar virtual number. This feature helps route callers to the appropriate department or provide self-service options, enhancing customer experience.
Yes, you can acquire a free Myanmar phone number from DialerHQ - the pricing plan starts at $0 per user per month.