Get Jamaica Virtual Phone Number
Get a FREE Jamaica Virtual Number – DialerHQ.

Answer and Make Calls Anywhere – Free Jamaica Virtual Number.

Jamaica Virtual Number – Simple-to-use Interface.
You are just one step
ahead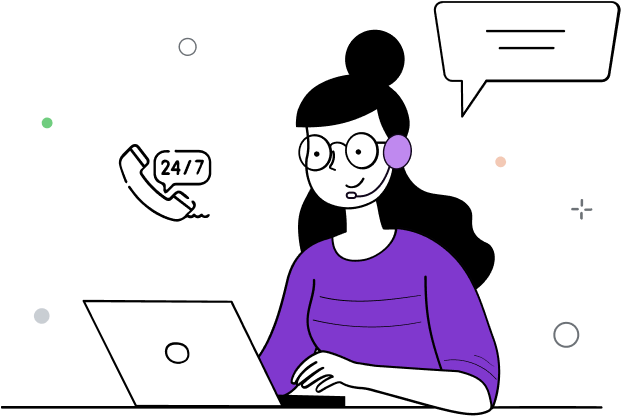 Thank You.
One of our Representative will connect with you shortly.
What Is a Jamaica Virtual Number?
A Jamaican virtual number works over the internet to enable businesses to connect with clients without needing a physical presence. It works best in instilling trust among clientele, creating a local presence, and carrying out cost-effective international communication. Utilize this resource to vasten your market reach by simplifying the process of catering to your Jamaican-based clientele on a global scale.
Mark Your Presence in Jamaica With a +1 Phone Number
Planning to explore the Jamaican market?
Get a Jamaican virtual phone number of your choice from DialerHQ.

Besides establishing your business credibility among the locals, the Jamaica virtual number will let you conveniently take and make calls anywhere.

The advanced VoIP technology ensures that the calls are crystal-clear with no disruption

.
Benefits of DialerHQ Jamaica Phone Number
Get virtual numbers in Jamaica from DialerHQ to make your business communication system more flexible.
Improved Productivity: DialerHQ's phone system has over 50 call management features, giving your teams an exceptional calling experience.
Cost-Effective Communication:

It lets you escape costly international calls and extensive hardware setup.

Seamless Mobility:

DialerHQ provides seamless access to your Jamaican virtual numbers, whether it's a smartphone or laptop.

Actionable Insights: That's why DialerHQ's virtual phone system allows you to incorporate multiple dashboards and customise reports, giving you quick access to real-time campaign insights for timely alteration as needed.
Different Types of Jamaica Virtual Number
Jamaica Local Numbers: Enhance your local presence in Jamaica with our tailored local numbers.
Jamaica Toll-free Numbers: Let your customers interact and engage with your business in a convenient and cost-free manner with our toll-free Jamaica numbers.
Jamaica International Numbers:

Establish an international presence and connect with clients worldwide using DialerHQ's Jamaica international numbers.

Port Your Jamaica Number:

Switch to DialerHQ seamlessly while keeping your existing Jamaica phone numbers by choosing our advanced phone system.
What Types of Virtual Phone Numbers Can You Get in Jamaica
This table offers information on the different kinds of virtual phone number that businesses can use in Jamaica. These numbers include local, toll-free, national, international, mobile, and vanity numbers, and allow businesses to establish a presence in Jamaica without needing an actual office. Toll-free numbers are particularly useful for providing free phone services to customers, while vanity numbers are memorable and help businesses stand out. Overall, virtual phone numbers provide businesses with the flexibility to improve customer service and grow their presence in Jamaica.
| Type of Virtual Number | Dialing Code | Example |
| --- | --- | --- |
| Mobile | +1 876 | +1 876 123 4567 |
| Landline | +1 876 | +1 876 987 6543 |
| Toll-Free | +1 876 | +1 876 800 1234 |
Popular Area Codes in Jamaica
This table provides a comprehensive list of popular area codes in Jamaica for phone numbers. The table includes the corresponding cities, phone number formats, and examples of how to dial within Jamaica. The information in this table can be useful for anyone who needs to make phone calls within Jamaica and wants to ensure they use the correct area code and phone number format.
| Area Code | City | Phone Number Format | Example |
| --- | --- | --- | --- |
| +1 876 | Kingston | +1 876 XXX XXXX | +1 876 555 1234 |
| +1 876 | Montego Bay | +1 876 XXX XXXX | +1 876 876 5678 |
| +1 876 | Spanish Town | +1 876 XXX XXXX | +1 876 332 8901 |
| +1 876 | Ocho Rios | +1 876 XXX XXXX | +1 876 794 4567 |
| +1 876 | Portmore | +1 876 XXX XXXX | +1 876 989 0123 |
| +1 876 | Mandeville | +1 876 XXX XXXX | +1 876 962 3456 |
| +1 876 | May Pen | +1 876 XXX XXXX | +1 876 742 6789 |
DialerHQ Pricing Plans for Jamaica Virtual Phone Number
Call Center Solution (CCS)
Ideal for Bulk Calling for Sales, Support and Call Center Teams
Power & Predictive Dialer
Automatic Machine Detection
Industry leading call connect rates
Compliance Call Recording
Forward To External Device
Smart DID Routing
Speed To Dial
Auto Rotate
Local Presence
Call Barging
Call Queuing
Create Team
Call Whisper
Post Call Survey
After Call Work
Target Vs Achievement
Multiple Level Call Transfer
Route to External Number
Forward to Multiple Device
Google Drive, AWS S3 Integration
Embedded Dialer Integration
Show More
Show Less
Start Free Trial
Office Phone System (OPS)
Ideal for Businesses to support their Customers and not for Bulk Calling
Unlimited calling in UK, US/Can, Aus
Manual Calling Dialer
Auto Rotate DID
Call Tagging
Custom Greetings
Create Team
Call Barging
Shared Inbox
Call Cascading
Audit Logs
Webhook
Phone Support
24*7 Support
Contact Us
Call Notes & Ratings
Dedicated Account Manager
Personalized Onboarding
Advances Integrations
Custom Integrations
Annual Business Review
Show More
Show Less
Start Free Trial
How to Get a Jamaica Virtual Number?
Embark on your DialerHQ journey now by following the 4 simple steps outlined below.

Sign in to DialerHQ.

Choose your custom virtual number & make the payment.

Configure your account, features, and settings.

Start making and receiving calls anytime, anywhere.
Features of Jamaica Virtual Phone Number
With DialerHQ's temporary Jamaica phone numbers, you will gain access to a suite of advanced features, including those listed below.
Call Insights
Get valuable insights into your customer support team's performance, including data related to missed call percentages and call load on employees, etc.
Call Monitoring
Easily oversee calls to understand and audit your team's interaction with clients or customers and monitor the interaction.
Call Transfer
Transfer a connected call from your phone to your team member's phone instantly and effortlessly.
Phone Number Masking
Keeps private information hidden by encrypting details while connecting the call.
Automatic Call Distribution
Sort the call based on predefined criteria and connect it with the right person.
Power Dialer
Contact customers from a list that lets your sales team concentrate only on those who respond, thus amplifying productivity.
Need a Quick & Easy Jamaica Phone Number ?
Make international calls & texts without buying a SIM card.
Frequently Asked Questions
Setting up a free Jamaica virtual number is easy and quick with DialerHQ. You have to create an account, pick your number and adjust settings according to your choice.
To get a Jamaica virtual phone number for WhatsApp, sign up to DialerHQ > select a Jamaica phone number > complete document verification > create a WhatsApp account with the number.
Obtaining Jamaica's virtual number from DialerHQ benefits you in many ways. It lets your teams have seamless international communication and enjoy extensive features, everything at an effective cost price.
Yes, the Jamaica virtual phone number is absolutely safe and legal. DialerHQ complies with all the applicable Jamaica virtual phone number rules and regulations, which makes it the right choice for your business communications.
The Jamaica virtual phone number price plan starts from as low as $0 per user at DialerHQ.