Get a New Zealand Virtual Phone Number
Build rapport with local customers using a New Zealand virtual phone number and drive more sales.
What is a New Zealand Virtual Phone Number? 
A New Zealand virtual number is a phone number that uses the internet to make phone calls. You can buy and use a New Zealand virtual phone number irrespective of where you live. Moreover, New Zealand virtual mobile numbers have useful features such as auto-attendant, voicemail, and call recording.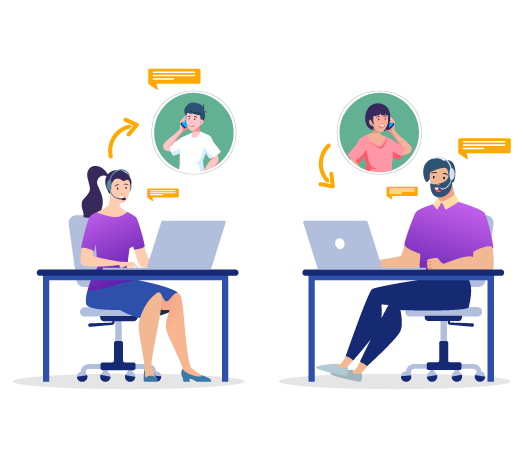 New Zealand Virtual Number vs. Traditional Phone Number? 
A New Zealand virtual number is a phone number that operates through the internet, whereas traditional phone number routes call through cell towers. Some key differences between the two are: 
A virtual number offers more flexibility than traditional phone numbers

A virtual number doesn't require you to live in New Zealand to access it

You can get a New Zealand virtual number for free, but not a traditional number

Virtual numbers offer more features than a traditional one

Traditional phone numbers are tied to a specific physical location 
What are the Benefits of a New Zealand Virtual Number? 
Buying a New Zealand virtual number offers various benefits to businesses. Here are some key advantages of it. 
Helps establish a local presence in New Zealand

Improves your business's credibility and builds trust

Offers advanced features to enhance customer experience

Reduces phone bills for both local and international calls

Provides valuable insights for data-backed decision-making

Allows you to scale up or down as needed at nominal costs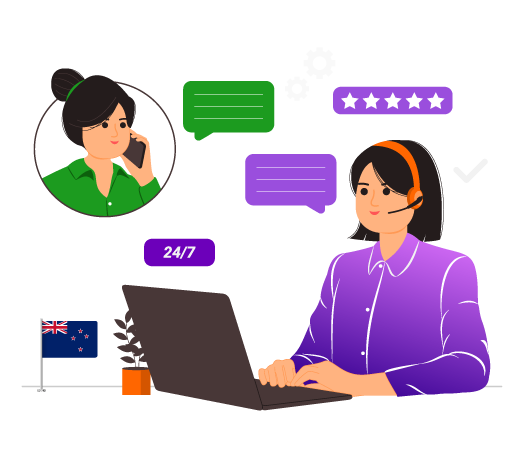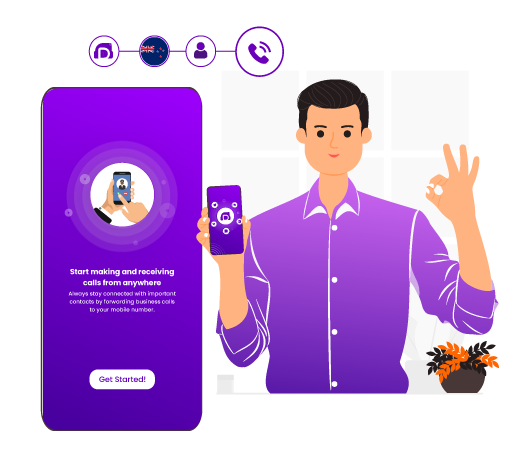 How to Establish a Local Presence in New Zealand? 
A New Zealand virtual mobile number is an excellent way to establish a local presence in the country. Here's how you can get one for your business. 
Step 1: Sign up on the DialerHQ website or mobile app
Step 2: Choose your custom virtual phone number in NZ
Step 3: Configure your account and add users 
Step 4: Start making and receiving calls from anywhere
Connect with our team to streamline the process of establishing a local presence in New Zealand. 
Why use DialerHQ to get a New Zealand Virtual Phone Number? 
DialerHQ is a leading provider of New Zealand virtual phone numbers. Here's why you should choose DialerHQ. 
A wide pool of New Zealand virtual numbers

Comes with advanced features such as a power dialer and IVR

Can be configured and set up in a few minutes

Responsive customer support and dedicated account manager

Robust security measures to protect your data

Reliable virtual phone number services with excellent call quality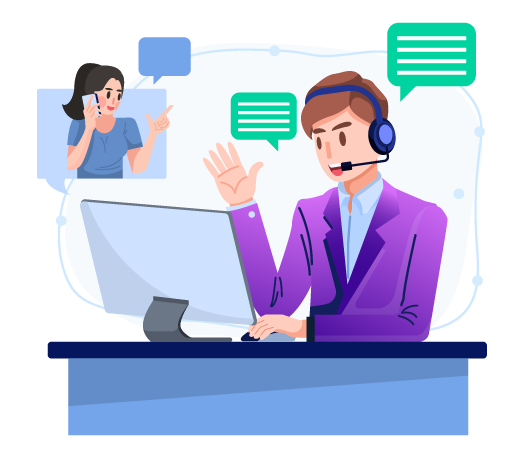 What Types of Virtual Phone Numbers Can You Get in New Zealand
This table offers information on the different kinds of virtual phone numbers that businesses can use in New Zealand. These numbers include local, toll-free, national, international, mobile, and vanity numbers, and allow businesses to establish a presence in New Zealand without needing an actual office. Toll-free numbers are particularly useful for providing free phone services to customers, while vanity numbers are memorable and help businesses stand out. Overall, virtual phone numbers provide businesses with the flexibility to improve customer service and grow their presence in New Zealand.
| Type of Virtual Number | Dialing Code | Example |
| --- | --- | --- |
| Landline | +64 3 | +64 3 1234567 |
| Mobile | +64 21 | +64 21 2345678 |
| Toll-Free | +64 800 | +64 800 123456 |
Popular Area Codes in New Zealand for Phone Numbers
This table provides a comprehensive list of popular area codes in New Zealand for phone numbers. The table includes the corresponding cities, phone number formats, and examples of how to dial within New Zealand. The information in this table can be useful for anyone who needs to make phone calls within New Zealand and wants to ensure they use the correct area code and phone number format.
| Area Code | City | Phone Number Format | Example |
| --- | --- | --- | --- |
| 3 | Christchurch | 03 XXX XXXX | 03 123 4567 |
| 4 | Wellington | 04 XXX XXXX | 04 234 5678 |
| 9 | Auckland | 09 XXX XXXX | 09 345 6789 |
| 6 | Palmerston North | 06 XXX XXXX | 06 456 7890 |
| 7 | Rotorua | 07 XXX XXXX | 07 567 8901 |
| 21 | Hamilton | 021 XXX XXXX | 021 678 9012 |
DialerHQ Pricing Plans for New Zealand Virtual Phone Number
Get New Zealand Phone Number With DialerHQ in 4 Easy Steps
Embark on your DialerHQ journey now by following the 4 simple steps outlined below.

Sign in to DialerHQ.

Choose your custom virtual number & make the payment.

Configure your account, features, and settings.

Start making and receiving calls anytime, anywhere.
Features of New Zealand virtual phone number 
DialerHQ's New Zealand virtual number has many features that can significantly enhance customer experience and agent performance. These features include:
Power Dialer
Save your agent's time and increase productivity by automating dialing multiple numbers at once and connecting with those who pick up.
Global Connect
Know the right time to reach out to your customers in New Zealand and increase the chances of calls getting picked up.
Call Recording
Effortlessly record and review important calls for quality assurance and compliance purposes and use them to coach agents.
Smart Call Forwarding
Never miss an important call by forwarding them to the most appropriate department or person based on pre-set criteria.
Call Queuing Software
Place callers into virtual queues based on predefined criteria until the best agent is available to assist them and reduce caller frustration.
Voice Mail
Allow callers to leave recorded messages when the call goes unanswered so you don't miss out on their queries and solve their problems.
Frequently Asked Questions
A virtual phone number from DialerHQ in New Zealand offers numerous benefits. It allows you to establish a local presence without needing a physical office. This can enhance your credibility and accessibility to local customers. Also, it enables cost-effective international communication as calls between your virtual New Zealand number and local callers are treated as local calls, reducing expenses.
Yes, DialerHQ provides toll-free 0800 numbers exclusively for New Zealand. These toll-free numbers offer an excellent way to encourage customer engagement and support. Giving your customers a free way to reach your business can enhance customer satisfaction and encourage higher call volumes.
DialerHQ's New Zealand virtual phone numbers come with comprehensive features designed to optimize your communication. These features often include call forwarding, voicemail, call recording, interactive voice response (IVR) systems, customizable greetings, and more. You can tailor these features to match your business requirements and enhance your professional image.
DialerHQ streamlines the process of setting up a New Zealand virtual phone number. To begin, simply sign up for an account on our platform. Once registered, you can easily select a New Zealand number from the available options. From there, you'll be guided through the setup process, which typically involves choosing your desired features and call routing preferences. Our user-friendly interface ensures a hassle-free experience, allowing you to have your New Zealand virtual number up and running quickly and efficiently.
Need a Quick & Easy New Zealand Virtual Phone Number ?
Make international calls & texts without buying a SIM card.