Get Indonesia Virtual Phone Number
Establish a local presence and build better connections in Indonesia. Increase customer satisfaction, create a better brand image, and be available even after business hours with a virtual Indonesian number.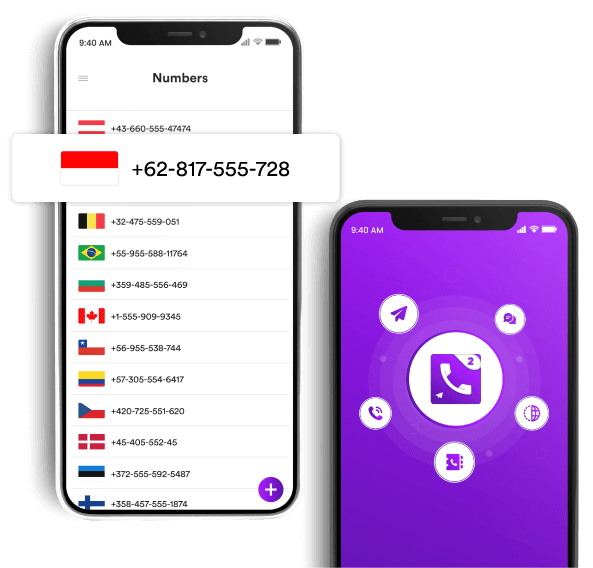 Benefits of Having an Indonesia Virtual Phone Number for Business
There are numerous benefits of having an Indonesian virtual number offered by DialerHQ, including the ability to establish your global presence.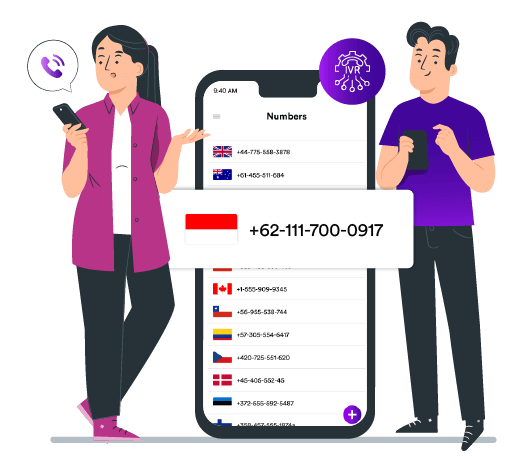 Establish a Local Presence in Indonesia
An Indonesia virtual mobile number from Indonesia will make adding a personal touch to customer communications much more accessible. You don't need a physical presence in Indonesia to thrive in the country. Instead, you can communicate with your customers more efficiently with an Indonesian virtual mobile number.
You can make and accept calls from Indonesia at local rates, no matter where you are. In addition, companies can use an Indonesia virtual number to track and monitor incoming calls, and businesses usually use it to route incoming calls to suitable agents based on IVR inputs.
An Indonesian virtual phone number has many features, such as high-quality calling, exceptional portability, global call forwarding, etc.
Productivity on the Move
Using a virtual number Indonesia, you can operate your business from anywhere in the world. Likewise, you will no longer need to be at your desk to receive your next incoming call or fax. Whether you're on a sales call or attending a vendor meeting, you'll be able to access voicemails, faxes, and incoming calls on your mobile phones.
You can answer calls from any location, even on the go, with an Indonesian number, as it automatically routes numbers to the designated person. It also allows operational flexibility for your agents since they no longer need to work from physical offices.
By incorporating this technology into your business communication plan, you will never again miss a call.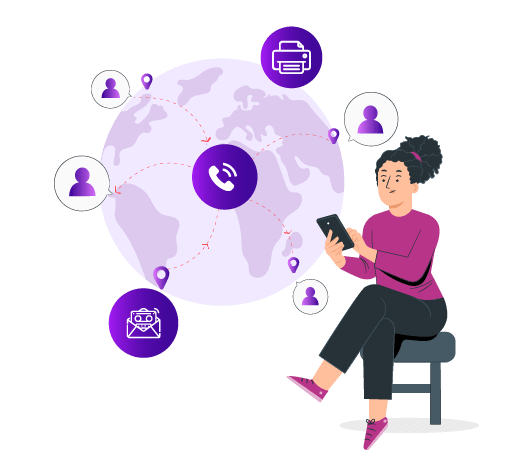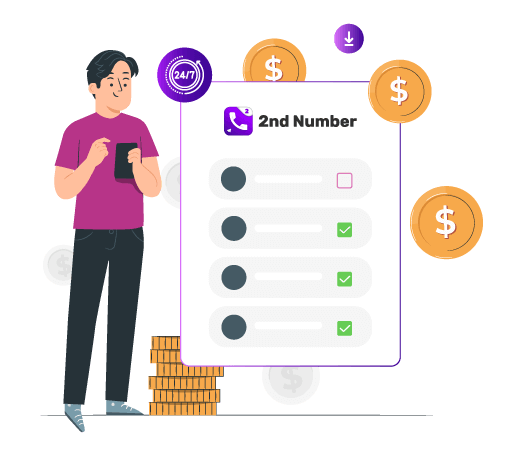 Delivers Advance Call Tracking Insights
With Indonesian virtual phone numbers, you get more than just affordable call rates. As a business owner with a DialerHQ, you need to be familiar with the data that drives your business and how you can improve the quality of your calls.
Knowing what goes about your business isn't enough. You need to be aware of the data that drives your business. An Indonesian virtual phone number from the DialerHQ allows you to track all calls made and received, leads generated through calling, which agents make the most calls, the average call duration, and so on.
Cutting-edge reporting features allow you to make informed decisions and improve call quality.
Avoids Additional Cost
When you use a virtual number in Indonesia, you'll be able to save on excessive expenses, and DialerHQ's services are affordable and personal. Business calls separately will prevent personal calls from interfering with your professional life.
In addition, your customers can use this number to contact you directly, just like any other local number. You only need an internet connection and a smart device, and you're good to go.
Stay connected to your customers 24/7 from anywhere in the world, send and receive phone and text messages at affordable rates, and interact with your customers better with the best free Indonesia virtual phone number app.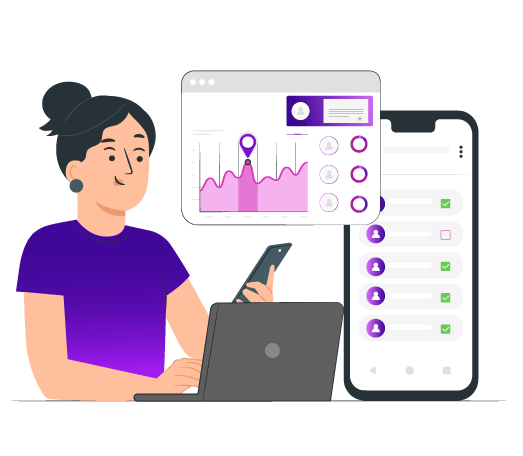 How to Buy A

Virtual Mobile Number in Indonesia Online?
The DialerHQ, a leading free Indonesian virtual phone number app, makes buying virtual phone numbers for small businesses easy.
Here are three easy steps to get your own virtual phone number in Indonesia: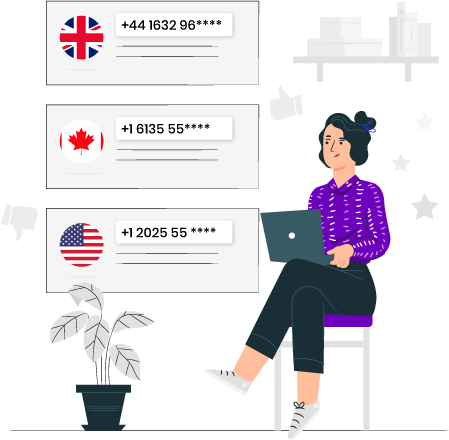 Select your preferred country and choose your new free phone number Indonesia from the list.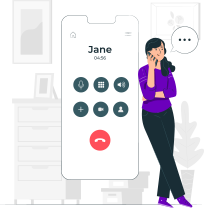 Stay in touch with your customers anywhere, anytime, with your new Indonesia Virtual Phone Number!
Features of Indonesia Virtual Mobile Number
Start today with a virtual Indonesia phone number and boost your brand presence in no time. Make your business known locally in Indonesia, and win over your customers' hearts with a virtual number.
Real-Time Reporting
You can view detailed real-time information about the calls made to your free Virtual Indonesian number.
Call Recording
You can keep track of your calls by call recording. Call detail records keep track of recorded calls, which can be played or downloaded at any time.
IVR Integration
IVR automates all communications needs with a pre-recorded message that greets all incoming calls & routes them to the most appropriate team or agent.
Multi User Support
With DialerHQ's cloud telephony Virtual Indonesia number services, your staff can easily collaborate with each other.
Excellent Call Quality
With DialerHQ, you'll be able to make clear calls and eliminate data latency.
Need a Quick & Easy Indonesia Phone Number?
Make international calls & texts without buying a SIM card.