Get a Germany Virtual Phone Number
Strengthen your business's presence in Germany with a free Germany virtual number. Stay connected with your team and customers in the country 24/7.
What is a Germany Virtual Phone Number? 
A Germany virtual phone number is a phone number that uses the internet to make and receive calls. Buying or accessing a Germany virtual number doesn't require you to stay in the country, making it the perfect choice for businesses worldwide. It has advanced features like IVR, voicemail, call forwarding, and call recording.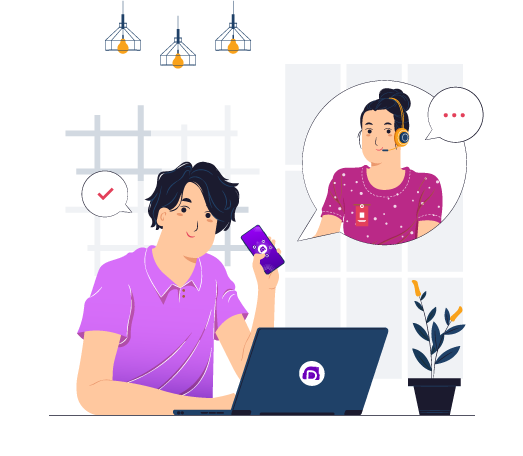 How does Germany Virtual Phone Number Work? 
A Germany virtual phone number uses the internet to enable communication. Here's how it works. 
You dial a number using your virtual mobile number in Germany. 

The call goes via the internet as opposed to cell towers. 

When you speak, your voice signals are converted into digital packets.

These digital packets are transferred over the internet. 

They are then converted back into voice signals.

Everything happens within seconds, eliminating lags.
Different Types of Germany Virtual Phone Numbers
There are three types of Germany virtual numbers, each serving a different purpose. 
Local Germany phone numbers

: Target local customers and establish a local presence.

Toll-free Germany phone numbers

: Enable free customer inquiries and enhance customer service.

Germany Mobile phone numbers: 11-digit numbers starting with the prefix +49, suitable for mobile-oriented businesses.
Choose the type of Germany virtual number that aligns with your business requirements.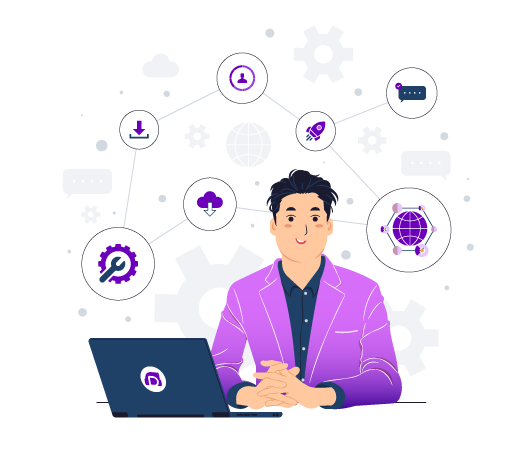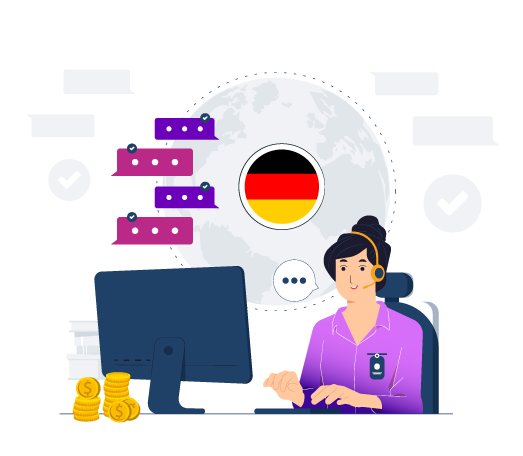 Mark Your Presence in Germany With Virtual Phone Number 
Unlock the German market's potential with a virtual phone number. Gain a competitive edge, build trust, and ensure seamless communication. Expand your reach, save costs, and enjoy flexibility. Analyze data, project professionalism, and enhance customer service. Stay connected from anywhere and embrace success in Germany.
Benefits of Germany Virtual Phone Number for Business 
When you buy Germany virtual number, you can build rapport with local customers and enhance credibility. Here are some more benefits. 
Improve customer accessibility and enhance the customer service experience.

Track and analyze call data for better business insights.

Increase customer trust with a recognizable local phone number.

Expand market reach and target specific regions within Germany.

Enable remote teams to collaborate seamlessly.

Reduce communication costs for local and international calls.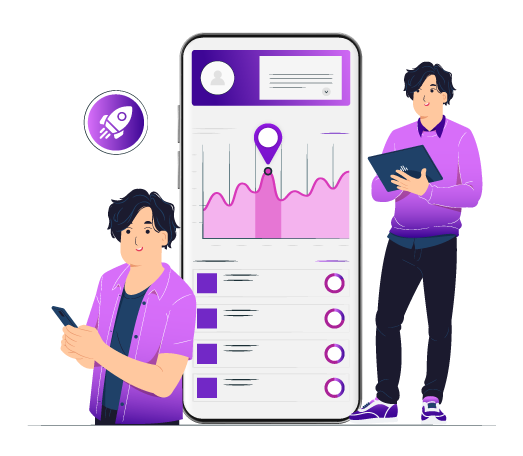 What Types of Virtual Phone Numbers Can You Get in Germany?
This table offers information on the different kinds of virtual phone numbers that businesses can use in Germany. These numbers include local, toll-free, national, international, mobile, and vanity numbers, and allow businesses to establish a presence in Germany without needing an actual office. Toll-free numbers are particularly useful for providing free phone services to customers, while vanity numbers are memorable and help businesses stand out. Overall, virtual phone numbers provide businesses with the flexibility to improve customer service and grow their presence in Germany.
| Type of Virtual Number | Dialing Code | Example |
| --- | --- | --- |
| Local Germany Virtual Number | (+49) | (+49) 30 12345678 |
| Toll-Free Germany Virtual Number | (+49) | (+49) 800 1234567 |
| Mobile Germany Virtual Number | (+49) | (+49) 151 12345678 |
Popular Area Codes in Germany for Phone Numbers
This table provides a comprehensive list of popular area codes in Germany for phone numbers. The table includes the corresponding cities, phone number formats, and examples of how to dial within Germany. The information in this table can be useful for anyone who needs to make phone calls within Germany and wants to ensure they use the correct area code and phone number format.
| Area Code | City | Phone Number Format | Example |
| --- | --- | --- | --- |
| 30 | Berlin | (30) xxxx-xxxx | (30) 1234-5678 |
| 40 | Hamburg | (40) xxxx-xxxx | (40) 1234-5678 |
| 89 | Munich | (89) xxxx-xxxx | (89) 1234-5678 |
| 221 | Cologne | (221) xxxx-xxxx | (221) 1234-5678 |
| 351 | Dresden | (351) xxxx-xxxx | (351) 1234-5678 |
| 511 | Hanover | (511) xxxx-xxxx | (511) 1234-5678 |
| 911 | Nuremberg | (911) xxxx-xxxx | (911) 1234-5678 |
| 711 | Stuttgart | (711) xxxx-xxxx | (711) 1234-5678 |
| 201 | Essen | (201) xxxx-xxxx | (201) 1234-5678 |
DialerHQ Pricing Plans for Germany Virtual Phone Number
Get Germany Phone Number With DialerHQ in 4 Easy Steps
Embark on your DialerHQ journey now by following the 4 simple steps outlined below.

Sign in to DialerHQ.

Choose your custom virtual number & make the payment.

Configure your account, features, and settings.

Start making and receiving calls anytime, anywhere.
Features of Germany Virtual Phone Number 
A Germany virtual phone number from DialerHQ has several features to enhance customer experience and agent performance. Here are some key features that can make a difference.
Call Forwarding
Never miss important calls by forwarding them to the right person when unavailable. Amaze your customers with your response rate.
Power Dialer
Automate the process of dialing customers from a list and allow your sales reps to focus only on the customers who pick up calls, boosting productivity.
Global Connect
Know the right time to connect with your customers in Germany with DialerHQ. You no longer have to Google Germany time ever.
Interactive Voice Response
Route callers to the right department and enable self-service using interactive voice response that guides them throughout the process.
Call Recording
Record the calls seamlessly for training and compliance purposes. Ensure your agents follow the best practices set by the organization.
Call Analytics
Analyze agent performance, identify improvement areas, and enhance the overall customer experience with DialerHQ.
Frequently Asked Questions
Yes, you can buy a Germany virtual phone number online from DialerHQ. You can also get a free virtual phone number in Germany from us. Visit our pricing page to know more.
The format for German phone numbers typically follows the pattern: +49 (Country Code) - Area Code (2 to 5 digits) - Local Number (4 to 8 digits) For example, a German phone number might look like: +49 30 12345678
You can get a German virtual phone number in minutes with DialerHQ. Our team can also help you set up the number, add users, and understand the features so you can get started within a few days.
Need a Quick & Easy Germany Virtual Phone Number ?
Make international calls & texts without buying a SIM card.