Get Hungary Virtual Phone Number
Seamless Communication: Hungary Virtual Numbers at Your Service.

Dominate The Hungarian Market with Seamless Virtual Numbers.

Revolutionize Communication With Hungary's Virtual Phone Number.
What is Hungary Virtual Phone Number?
A Hungary virtual phone number is a web-based telephone line that enables global communication without a physical presence. By improving accessibility and accelerating consumer interactions, it benefits businesses. The virtual phone number Hungary improves communication, establishes authority, and expands the audience with features like Power Dialer, Smart Switch, and Call Analytics.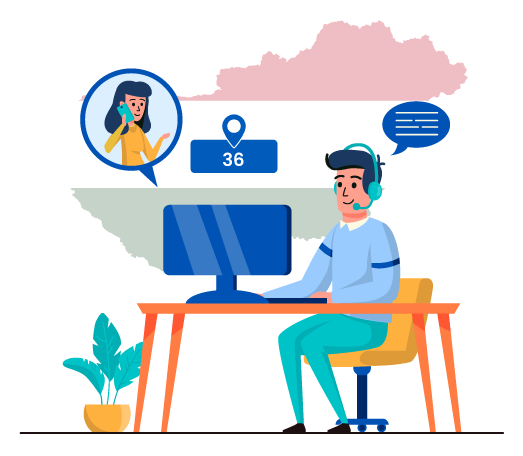 Conquer The Hungarian Market With A +36 Phone Number
Broaden your business impact in Hungary using a +36 telephone number, opening doors to fresh avenues of expansion.
Seize unexplored market segments and amplify your customer base.

Tailor call routing and voicemail to align with your business requisites.

Easily connect with clients around Hungary, reducing operational costs.

Develop a local image to foster confidence with Hungarian clients.

Integrate third-party tools and automate tasks with Hungary's virtual phone number.
Benefits of DialerHQ Hungary Phone Number
By purchasing a virtual phone number in Hungary, you can elevate your business's standing and enjoy several benefits, like improved efficiency better customer service.
Improved Efficiency:

The advanced, feature-rich virtual phone system with DialerHQ's Hungary virtual phone lines includes 50+ features

.

High Scalability: With virtual numbers' flexibility, grow your presence in Hungary, maintaining efficiency by paying only for prerequisites.
Cost Effective:

At DialerHQ, we are committed to maintaining efficiency, enabling a broader user base to access our advanced services.

Better Customer Service:

Our committed customer service team is available around the clock to respond to your demands promptly, assuring efficiency.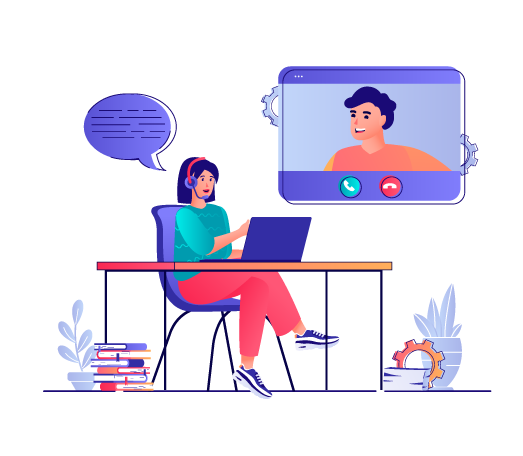 Different Types of Hungary Virtual Number
Hungary Local Numbers:

Create trust among native clientele through area codes, elevating business credibility and fostering stronger customer relationships.

Hungary Toll-free Numbers:

Improve call volumes by providing toll-free channels in Hungary, simplifying customer conversations, and enhancing availability.

Hungary International Numbers:

Broaden your global presence using Hungarian international numbers, facilitating seamless customer connections. Stay connected and communicate 24*7!

Port Your Hungary Number:

Transfer your Hungary phone numbers to DialerHQ while maintaining your existing virtual number. Ensure a smooth transfer, guaranteeing uninterrupted client communication.
What Types of Virtual Phone Numbers Can You Get in Hungary
This table offers information on the different kinds of virtual phone number that businesses can use in Hungary. These numbers include local, toll-free, national, international, mobile, and vanity numbers, and allow businesses to establish a presence in Hungary without needing an actual office. Toll-Free Numbres are particularly useful for providing free phone services to customers, while vanity numbers are memorable and help businesses stand out. Overall, virtual phone numbers provide businesses with the flexibility to improve customer service and grow their presence in Hungary.
| Type of Virtual Number | Dialing Code | Example |
| --- | --- | --- |
| Mobile | +36 | +36 20 123 4567 |
| Landline | +36 | +36 1 234 5678 |
| Toll-Free | +36 | +36 80 123 456 |
Popular Area Codes in Hungary
This table provides a comprehensive list of popular area codes in Hungary for phone numbers. The table includes the corresponding cities, phone number formats, and examples of how to dial within Hungary. The information in this table can be useful for anyone who needs to make phone calls within Hungary and wants to ensure they use the correct area code and phone number format.
| Area Code | City | Phone Number Format | Example |
| --- | --- | --- | --- |
| 1 | Budapest | +36 1 XXX XXXX | +36 1 234 5678 |
| 52 | Debrecen | +36 52 XXX XXXX | +36 52 987 6543 |
| 62 | Szeged | +36 62 XXX XXXX | +36 62 456 7890 |
| 72 | Pécs | +36 72 XXX XXXX | +36 72 234 5678 |
| 46 | Miskolc | +36 46 XXX XXXX | +36 46 345 6789 |
| 96 | Győr | +36 96 XXX XXXX | +36 96 789 0123 |
| 62 | Kecskemét | +36 76 XXX XXXX | +36 76 234 5678 |
DialerHQ Pricing Plans for Hungary Virtual Phone Number
How to Get a Hungary Virtual Number?
Embark on your DialerHQ journey now by following the 4 simple steps outlined below.

Sign in to DialerHQ.

Choose your custom virtual number & make the payment.

Configure your account, features, and settings.

Start making and receiving calls anytime, anywhere.
Features of Hungary Virtual Phone Number
With DialerHQ's temporary Hungary phone numbers, you will gain access to a suite of advanced features, including those listed below.
Power Dialer
Optimize your team's efficiency through Power Dialer. Effectively manage multiple calls, smoothly achieving daily goals to enhance overall productivity.
Global Connect
Expand your reach with clients. Enhance the rate of answered calls and establish seamless connections with customers across the globe.
Smart Switch
Resolve call connectivity issues using the Smart Switch. Choose the most suitable provider and enjoy continuous and uninterrupted communication.
Call Barging
Empower supervisors to discreetly observe and aid calls using Call Barging, enhancing team effectiveness and delivering prompt assistance.
Call Conference
Seamlessly involves multiple participants, enriching teamwork and overall efficiency. Simplify collaboration and communication with the call conferencing feature.
Smart Call Forwarding
Stay connected from anywhere, any time, with Smart Call Forwarding. Reroute calls to guarantee that crucial calls are never missed.
Call Transfer
Effectively handles incoming calls using Call Transfer. Delegate calls to coworkers to quickly address inquiries and ensure seamless call management.
Need a Quick & Easy Hungary Phone Number ?
Make international calls & texts without buying a SIM card.
Frequently Asked Questions
Hungary employs the international calling code +36 for seamless global communication. This essential code ensures efficient and direct connections between Hungary and the rest of the world. Make international calls to and from Hungary easily by dialing the appropriate calling code, +36.
Setting up your Hungary virtual phone number is a swift and efficient process. Typically, it takes just a few minutes to get your number up and make calls. DialerHQ's streamlined setup ensures you can connect with Hungarian customers and expand your business reach without delay. Experience seamless integration today!
Absolutely! You can acquire a virtual phone number in Hungary, tailoring your communication strategy to diverse objectives. Whether it's dedicated lines for sales, customer service, or regional expansion, these versatile numbers empower seamless connections. Enjoy enhanced reach, personalized interactions, and streamlined operations, all through a range of purpose-driven virtual numbers.
Elevate your business presence in Hungary with DialerHQ's Hungarian phone numbers. Experience seamless connectivity, local engagement, and cost-effective communication solutions. Benefit from our user-friendly platform, ensuring exceptional customer support and unmatched growth opportunities. Choose DialerHQ for a strategic edge in the Hungarian market tailored to your business communication needs.