Get Business Phone Number
It's time to level up your business with a dedicated business phone number that will help you answer every customer call without delay. Keep your personal and business phone numbers separate and optimize your services to ensure caller experience can be heightened to a new level.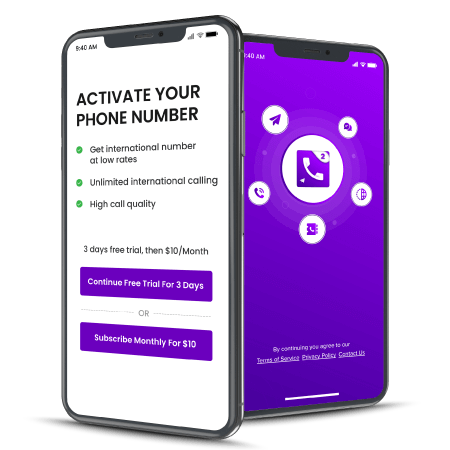 Why You Should Get a Business Phone Number for Your Business?
With a business phone number, you can easily stay in touch with your customers, answer their queries and solve all their problems without further interference. Moreover, it helps you keep your personal life separate and manageable from your business life.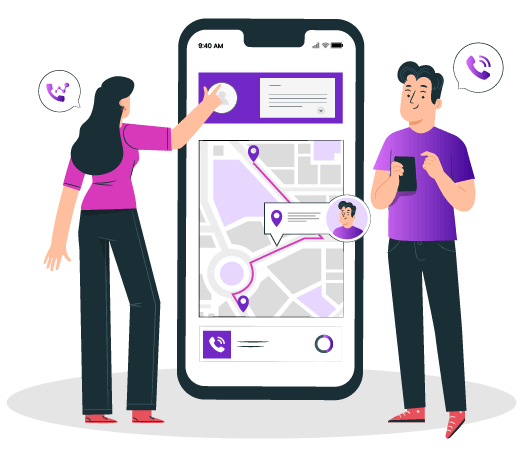 Calls Tracking
When employees make calls to different callers or vice versa, such as the admin department or management department, you wouldn't know what conversation is going on or other call details.
For any future reference, you won't have any data that can help you understand why the call was made, the resolution provided, and the customer feedback. This is why every business must get a free business phone number with which they can track the calls & connect with the customers seamlessly and without any interference.
This will not only help you understand your customers' grievances but also give you leverage in sales management and a strong way of business communication.
Integrated IVR System
Another major advantage of having a virtual business phone number is the integration of Interactive Voice Response (IVR). With this system, you can reduce the burden on front desk executives or those employees who handle re-routing tasks.
The automated Voice Assistant will receive the call, analyze the customer's options, and redirect the same call to the first available executive working in the same domain.
Thanks to this virtual Business Phone System, all the calls will be directed toward the right executive who will be able to solve them. This will further reduce the overall chaos in the project and enhance the user experience.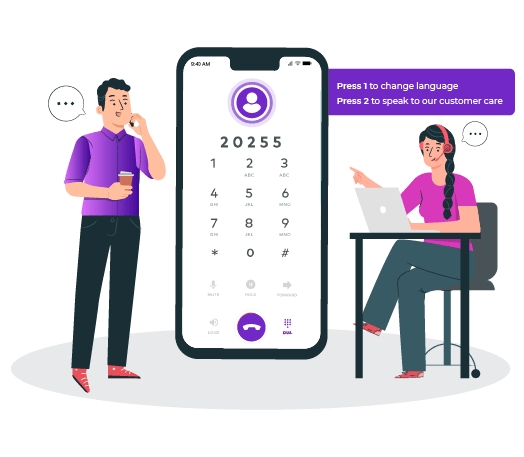 Compatible with Different Phones
When you get a business phone number, you can use that same number to integrate different types of phones or any other connecting devices in the same network.
So, for example, you can connect your mobile, landline number, desk phone, and even remote phones on the same network without having to take multiple phone numbers for each device. This will reduce your total investment and ensure all the work is done uniformly without any discrepancy or redundancy.
For any assistance related to our Business Phone number providing phone System, you can reach our consultants at DialerHQ to learn more about how our business phone number works and what benefits you can enjoy.
VoIP Business Phone Numbers
You would be amazed to know that your virtual phone number for business can be connected to the Internet for making international or remote calls.
The VoIP system and other voice-over-Internet Protocol systems help in making calls over the Internet without using any cellular communication feature.
Therefore, you don't have to worry about handling a long queue of callers waiting in line to get in touch with executive members or frustrated customers who cannot connect with your business for a resolution. Choose now and integrate the business phone number at the earliest.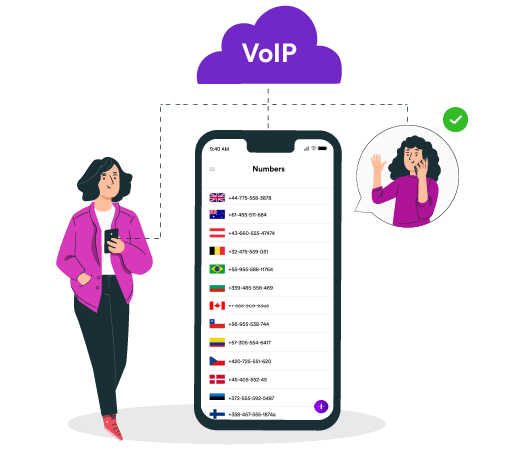 How to Get A Business Phone Number?
If you are starting a small business or planning to expand your business in your local area or internationally, then strong and manageable communication is a must and for that, you need a Business Phone Number. But how will you get one?
The process of getting your preferred phone number becomes really simple with the DialerHQ App: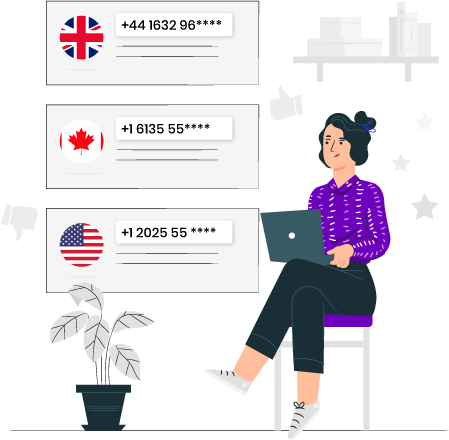 Choose your country location and your preferred business phone number from the list.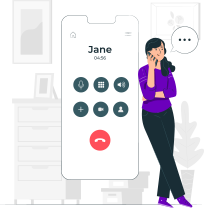 Dial or text your customers anywhere, anytime with your business phone number!
How to Find the Best Business Phone Number from a Long List?
Choose International Numbers
Users can select their preferred country and number from the available options with your business phone number app.
Better Call Quality
With DialerHQ, get exceptional call service at affordable pricing. Reduced call drop while making and receiving calls.
Call And Text Globally
Get a free business number and connect with people from across the globe with no roaming charges or tariffs.
No Additional Equipment Needed
Setting up a business telephone number is a simple process. You will require a good wifi connection & no additional hardware.
Unique Calling Features Available
You get additional features with a free business telephone number, including call recording, voicemail, call forwarding, and more.
Convenient to Use
With get a business number free,  manage all your calls, voicemails, texts, & on a single platform-no need to switch between tabs.
10 Reasons Why You Need a Business Phone Number Now
In today's time, our work and home lines are becoming blurred. Besides, the culture of remote working has slowly penetrated our 'home' hours. Thus, people need to attempt to make sure that their work hours do not penetrate their personal time. 
One of the best ways to keep work and personal hours separate is by owning a business phone number.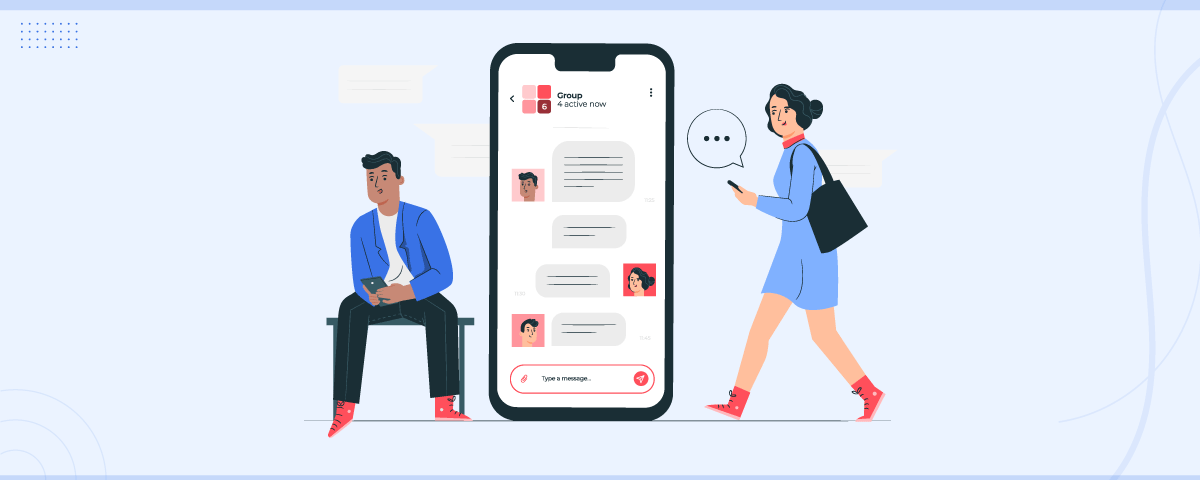 Why Maintaining A Separate Work Phone Number Is Important
Millions of people start new businesses every month. But unfortunately, not many start out by building a solid foundation. One crucial factor that they miss out on is communication. Maintaining effective business communication channels with your customers is vital for your business's success. Yet, new companies fail to set up a separate work phone numbers for their customers and clients. 
When you get a business number free other than your personal number, it shows customers that you are serious about your venture. And the best part is that you don't even have to spend thousands of dollars to get a business phone number and enjoy its benefits.
In this article, we are going to talk about the different benefits of having a business phone number.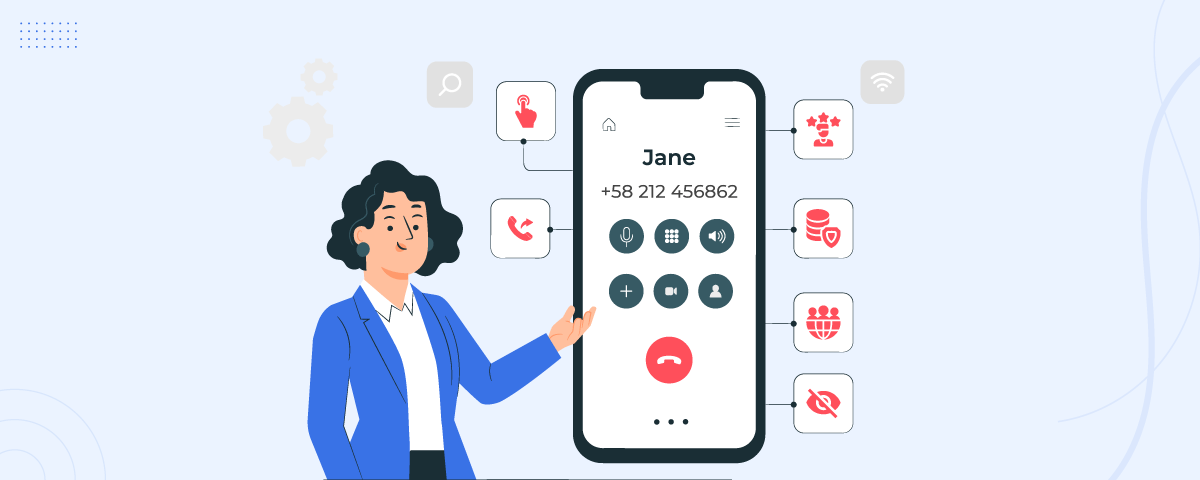 Benefits Of Having a Business Phone Number
1. Keep Your Personal Number, Personal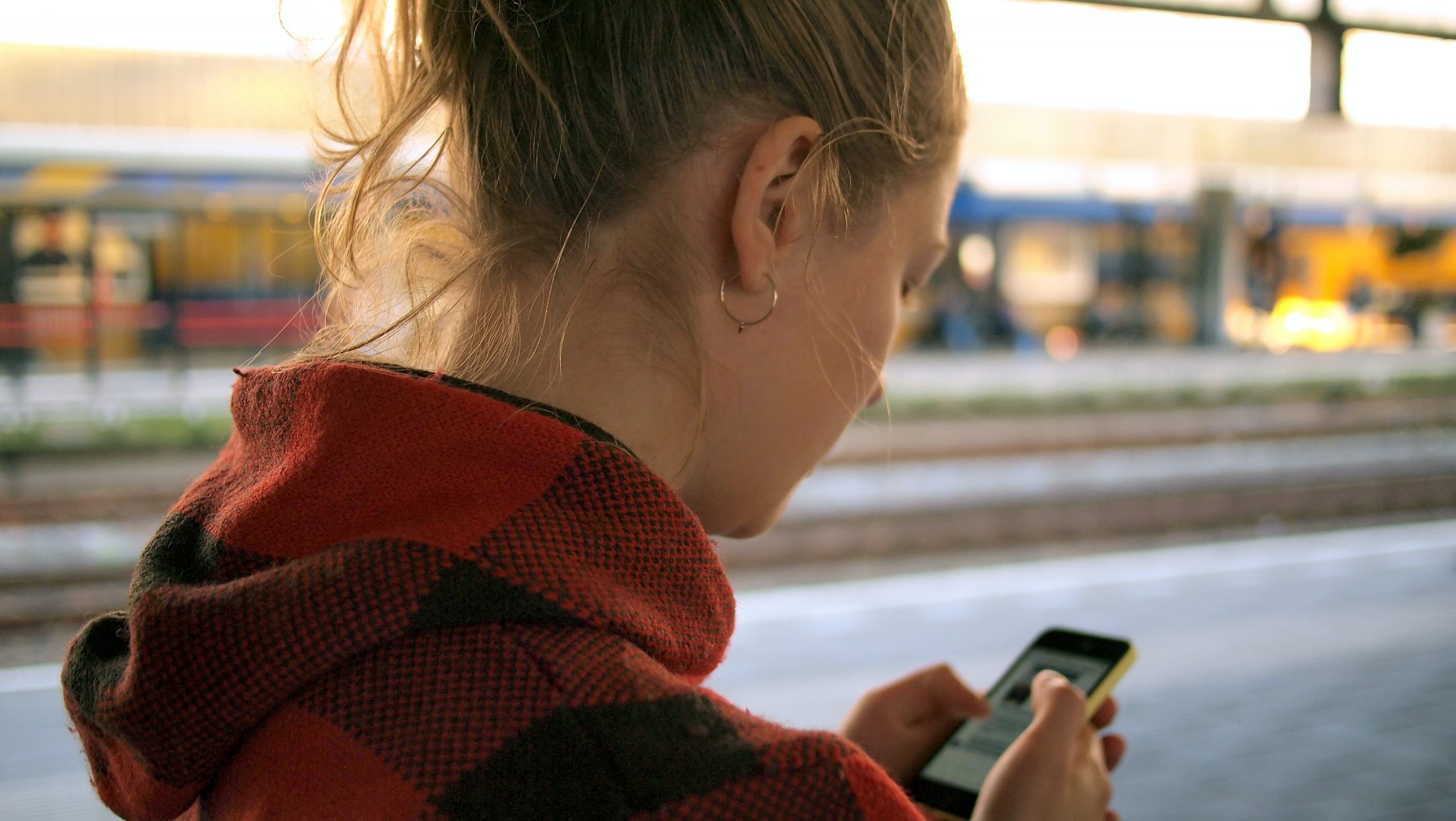 One of the biggest benefits of having a company phone number is you get to keep your personal number private. Giving out business cards with your personal number on them and also putting your number out all over the internet will only hamper your personal life. 
Whether you are reaching out to a potential client or running a company workshop, a private phone number will protect your privacy. The ability to keep your professional life separated from your personal is as simple as getting a free business phone number.
2. Get Full Control Of Your Life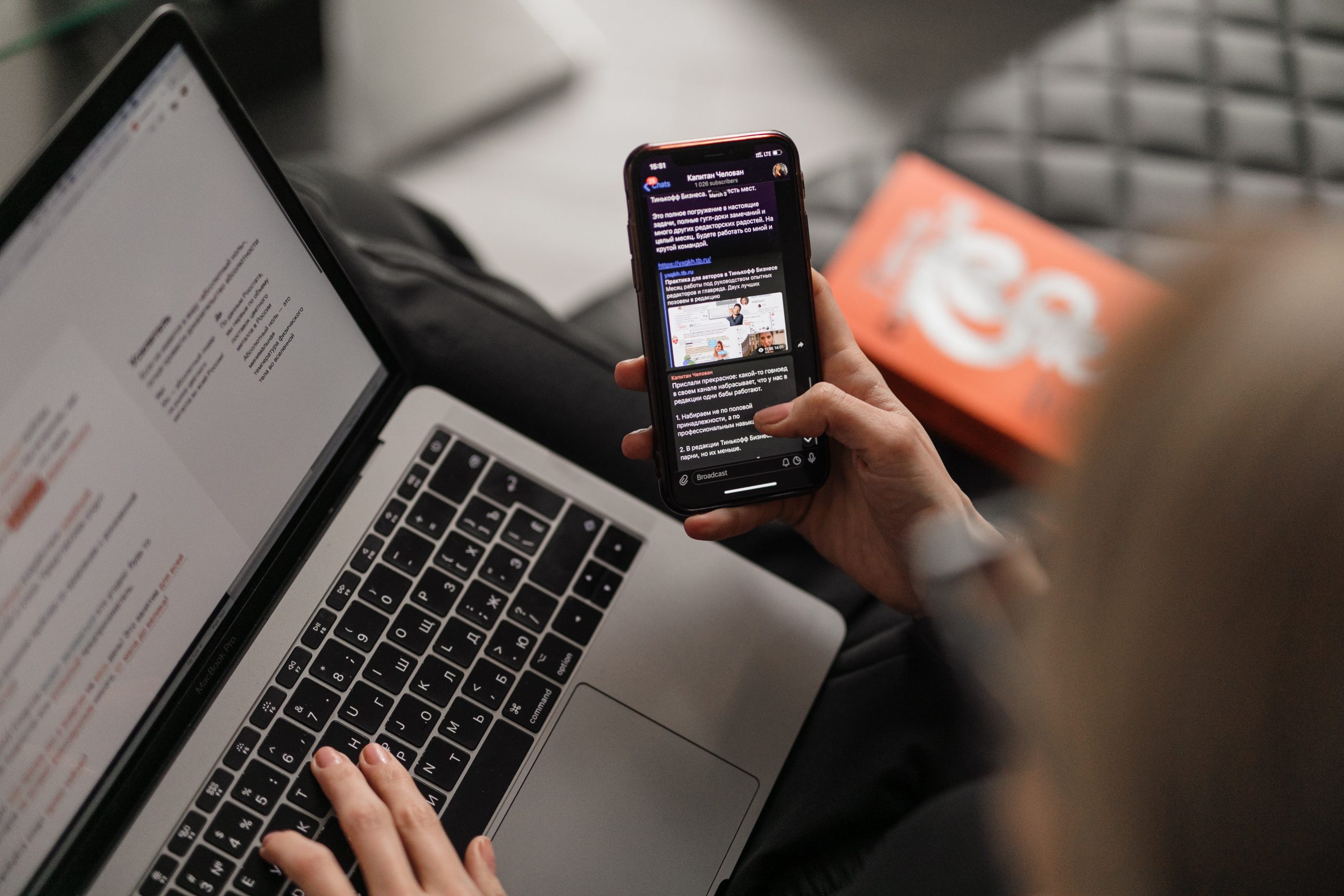 Bringing discipline into your life is the key to your life's happiness. But in today's times, it's easy to mess up your work routine with access to all on-the-go apps. When you wake up in the morning or leave for home, you don't want to receive an email that might change your mood. 
It results in stress and disturbs your peace of mind. But when you have a company phone number, you can easily switch it off outside business hours and get control of your time. 
3. Look Like A Professional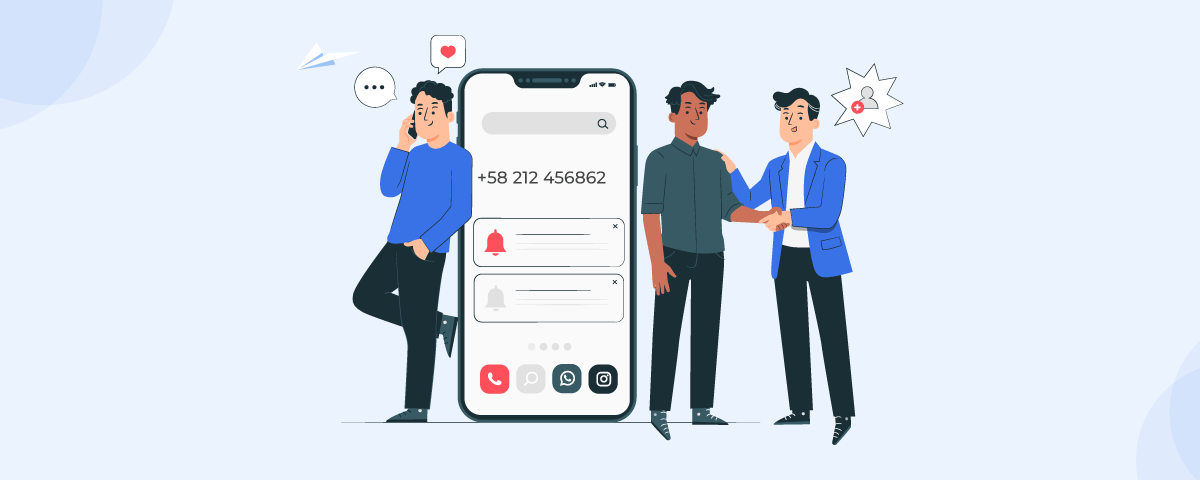 If you want to stand out from your competitors, you need to build a strong foundation. To become the market leader in your industry, it's crucial to build that infrastructure. When you are dealing with overseas clients, having a local business landline phone number can create a good image. When customers see a local customer care number, it builds up their trust for business landline phone numbers.
Having a business mobile number can amp up your business image – you can choose a prestigious area code for your clients.
4. Protect Your Data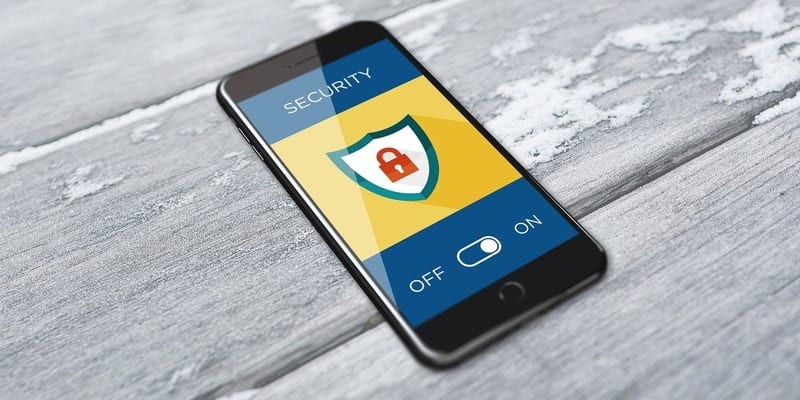 Having a different phone number is also a measure of the security of your data. 
When you sign up for a business number app or free phone line service provider, you agree to their terms and conditions. They might not store their data with the purpose of misusing it but chances are that their data might get hacked. 
So next time, when a new business phone number app wants your phone number to sign up, you can give your business phone number. 
Besides, there are times when a company would need to access your device to check on your emails. In some cases, the company might also decide to delete its entire hard drive. In such cases, if you keep your work and personal phone the same and they delete its content, you might lose important data and memories too.
5.  Screen Your Incoming Calls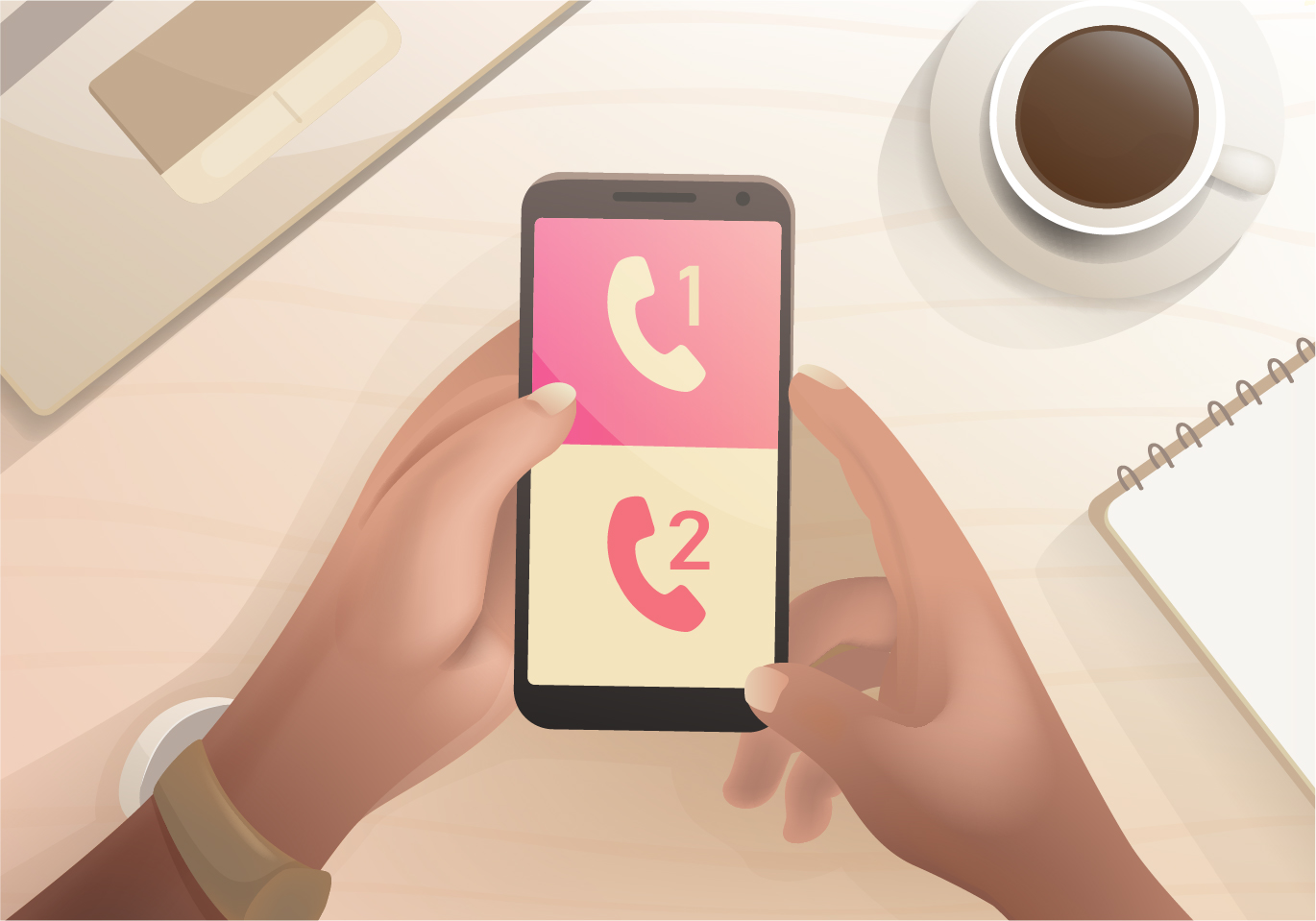 You can easily track your work and personal calls when you separate work phone numbers. On Saturday night, you won't be expecting a work call when you are having a good time with your friends. You would answer your call directly, thinking it might be your friends or family calling from an unknown number.
Imagine answering a call thinking it's your friend only to find out that your client is calling you for a touchup call.
Besides, knowing who is calling gives you the chance to prepare yourself for the conversation ahead. A new business phone number allows you to screen calls and know which ones are personal and which are business calls. 
6. Forward Calls To Multiple People
When you buy a business mobile number from selected service providers, they allow you to easily forward your calls to another number. If you are busy, you can easily forward to another executive or employee using the business number phone app. This ensures that you answer all calls and reduce the chance of upsetting your customers.
Thus, when your business starts to grow, you can closely monitor all calls and keep your customers happy.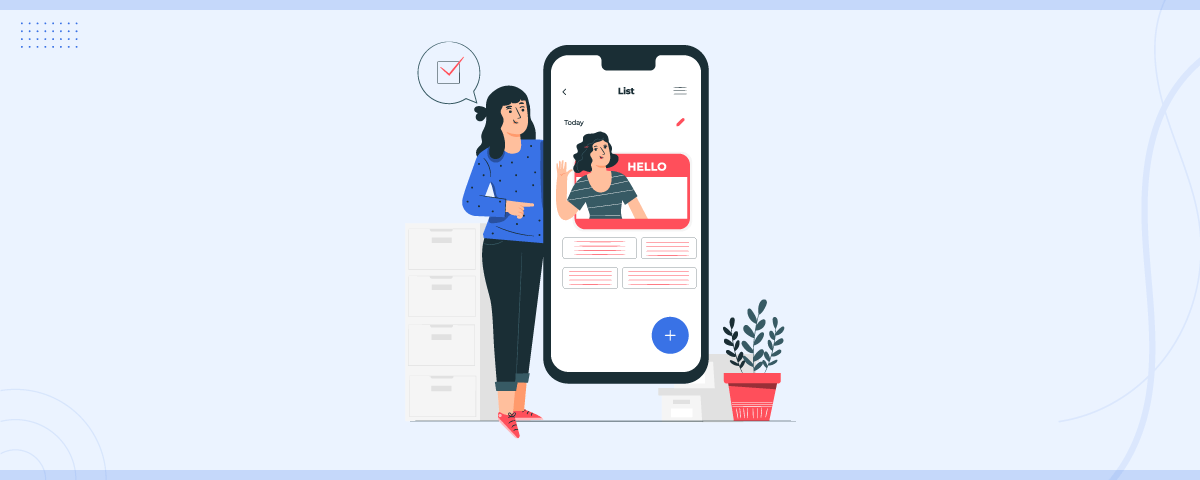 7. Create an International Presence
The best thing with a virtual business phone system is that you can easily create a local International presence without an office. You simply have to choose the local area code of the country and get a business phone number. 
Small businesses can create a presence overseas without having to empty their pocket. It can help create a good impression in front of their global clients, building trust and credibility.
8. Personalized Business Greetings
You can set up a custom greeting message every time a client or customer calls on your free business number. These greetings on work numbers can actually create an impact in your customer's mind. 
In fact, you can even use different messages during working and non-working hours. When someone calls you during non-working hours, you can simply inform them they are closed now and will reopen soon to assist them. 
These small personalized efforts make a difference and don't go unnoticed.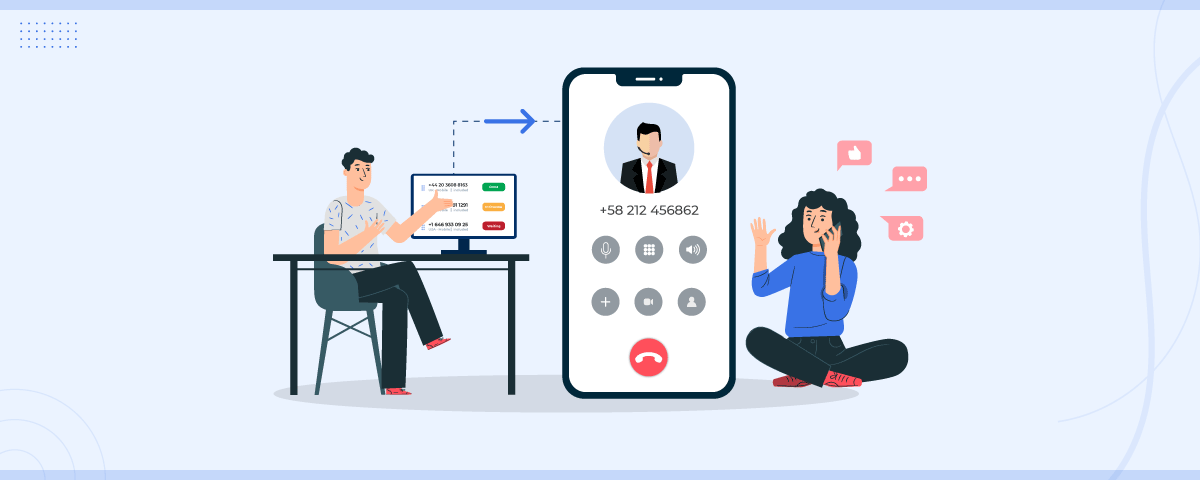 9. Work From Anywhere
Having a business telephone number gives you the flexibility to work from anywhere. Whether in the office or on the road, you can get a business phone number to route your calls to another extension or forward it. This ensures that your business keeps running smoothly even while you are traveling.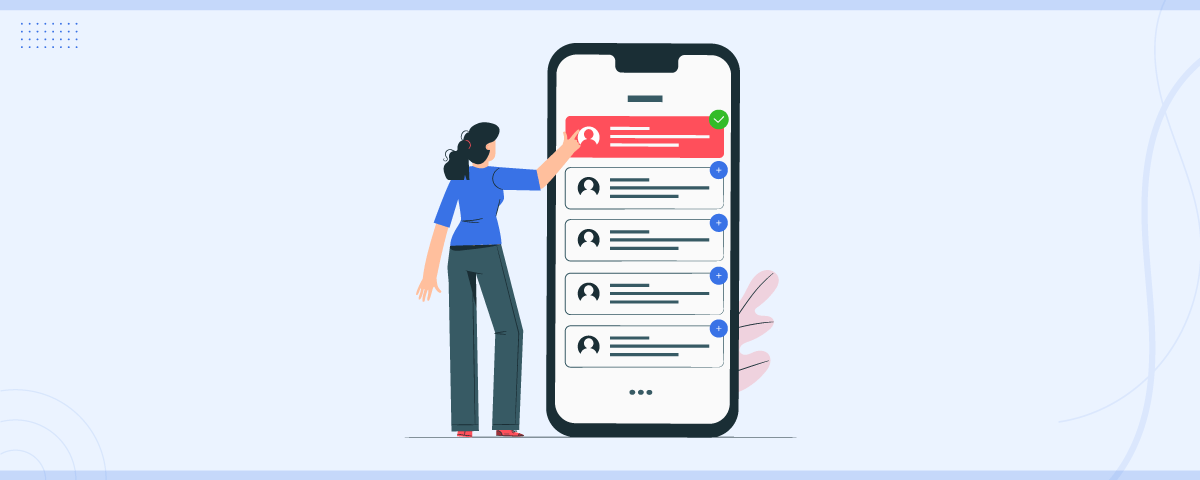 10. Add More Extensions As Needed
With a business landline phone number, you can easily add more numbers as you need. You don't have to invest in heavy subscription services or purchase new numbers. You can add extensions to the same number and run each department smoothly.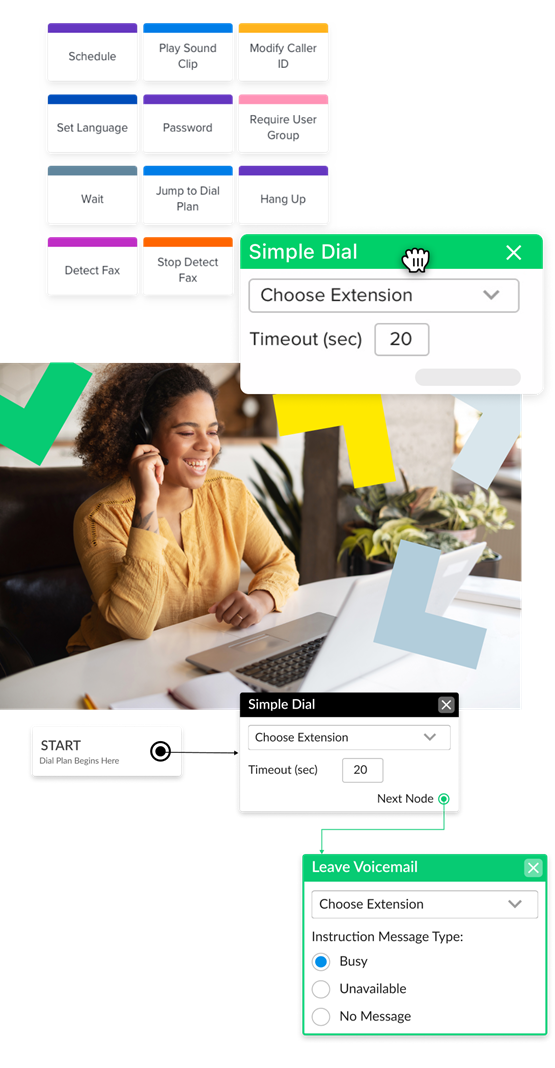 The Bottom Line: Use a Free Business Number
Technology is improving day by day. A few best business phone number app providers allow you to make and receive calls over the internet. You simply need to sign up, choose a local area code, and start making calls in seconds. 
Using the DialerHQ app, you can easily route your calls, protect your privacy, record calls, and do much more. They help you get a business number free with $2 calling credits complementary. 
Do you need help setting up your free business telephone number? Don't hesitate to reach out to us.
Business Phone Number FAQs
A business mobile number is a phone number that doesn't need to be tied to a particular phone system. Instead, the service provider's app allows you to use the number anywhere, on any device, even on the go.
Getting started requires downloading the number provider app, selecting your desired phone number and plan, and paying (generally monthly). All in all, the process takes no more than a day and sometimes less than an hour.
Getting a hybrid business telephone number is better because you can take calls from remote locations and within the company building, where the telephones will be connected to the main server.
Yes, you must get a business phone number separately for every country, provided the phones are operating on the cellular network. This is because the ISD codes of countries are different. But when considering VoIP numbers, you don't have to use different numbers.
A virtual phone number allows you to connect with the caller from any remote location. It can be used for both personal and professional use. But the business mobile number will be used only for commercial and professional purposes.
You should get the new business phone number from the DialerHQ because the company is not only trustworthy and reliable, but it has also worked in this same field for years. Therefore, they have the experience you need to integrate the business phone number within your existing operations.
Yes, the business landline phone number or the business cell phone number is completely safe and secured because they will be used by a wide range of employees within the same building, and the conversations need to be private.
Getting a company phone number for your organization is extremely easy with the DialerHQ.
Download the DialerHQ app from your Apple Play Store here.
Select your preferred country and choose your new business phone number from the list.
Stay in touch with your customers anywhere, anytime, with your new business phone number!
Services like the DialerHQ offer free business numbers. In addition to cost-saving measures, having a dedicated company phone number can be helpful so that your critical business calls do not get mixed up with your calls.
Furthermore, investing in cost-saving efforts now can lead to lower fees in the future, allowing you to grow more efficiently. Saving costs is essential because many companies require multiple contact points, like a business landline phone number, etc. Deciding how to spend money and ensure it's invested wisely will set your business up for success.
You can start and get a business phone number to assess where and how your clients prefer to communicate & where to invest time and finances.
It is highly straightforward to set up a virtual number for free using the DialerHQ app. But, first, you need to download the DialerHQ app from the App store and select a country and a number. Then, you can begin calling or texting your customers.
Organizations are unique and have different work conditions. It's the same with business numbers; what works for one company may not work for another. Therefore, knowing your options is essential to making the best decision for your company.
To choose the right business phone system, you must first decide what kind you want (business landline phone, VoIP number, virtual phone number) and where you want the equipment to be hosted.
Business numbers come in many forms, and the DialerHQ can provide them all, including toll-free numbers, local telephone numbers, international telephone numbers, and vanity numbers.
Regardless of which business number you choose, you can rest assured that DialerHQ has got you covered, as all voice and data transmissions are protected with robust encryption, ensuring they remain secure.
Moreover, your number will be backed up by the industry's leading unified communications solution that offers call forwarding, caller ID, call screening, call recording, and more.
You can use mobile apps to integrate your business phone system with your mobile devices. Your employees can receive customer calls from anywhere, appearing as if they are on your primary phone line to the caller.
In a world where businesses and employees are increasingly mobile, it's unaffordable for them to be out of touch or tied to a desk phone. They also don't want to carry personal and business smartphones.
Business phone system mobile apps keep workers connected anytime and anywhere, so employees don't have to take multiple devices or risk combining private and business communications.
It just takes a few minutes to download and install an Android or iOS app such as DialerHQ, enabling you to receive business communications from your smartphone anywhere. On the other hand, callers can call you without using your personal number.
Need a Quick & Easy Business Phone Number?
Make international calls & texts without buying a SIM card.