Staying in touch with clients by sitting at home won't be a problem anymore! With a virtual number of Spain, you can make calls and send text messages to your business partners at unbelievably low rates. You neither need a mobile phone nor a SIM card. All you need is an internet connection!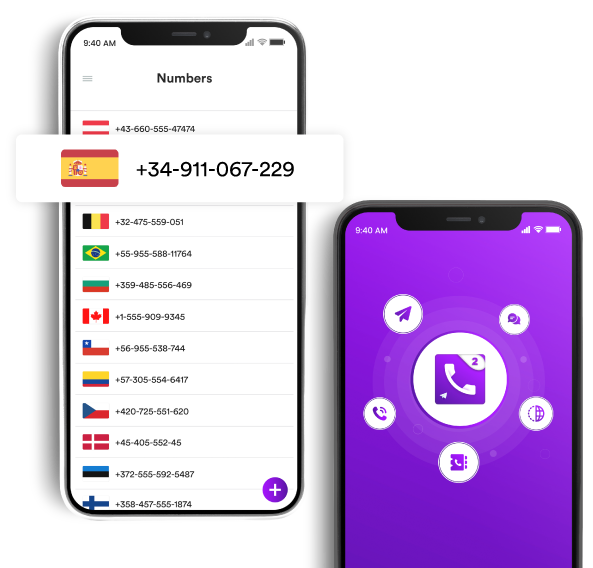 Why Should You Buy A Spain Phone Number?
Stay reachable anywhere, anytime with a virtual Spain mobile number. No additional costs, no hardware requirements, just a reliable internet connection. Enjoy your virtual presence in Spain with a Spain VOIP number and boost your business. 
Choose your Preferred Spain Code
It's your choice! The DialerHQ app allows you to choose your preferred Spain country code. Make an international call with your selected Spain dial code. You can choose an area code at your convenience. 
For example, you can select Alava's area code, +945, or Almer's area code, +950, to start making and receiving calls. Connect with your business associates worldwide using your virtual number in Spain.  
Your virtual phone number in Spain will boost your business. Connect with your customers from any area of Spain by using the preferred area code. 
Affordable International Calling
Get your virtual Spanish phone number and start making calls instantly. Don't fret about the charges. The DialerHQ app offers an affordable package to businesses making international phone calls. You can make international calls at low rates to clients worldwide.
A virtual Spain mobile number is just like a regular phone number, however, with a variation. The virtual Spain telephone number uses the internet to make calls. 
Relax at your home and make calls to Spain, the USA, Canada, and other countries with your Spain dial code. Boost your business and increase your ROI without traveling.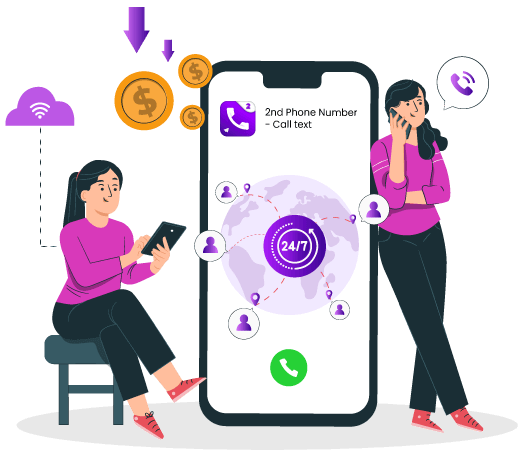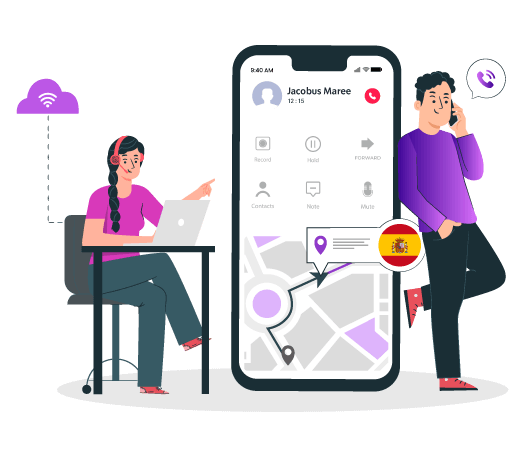 Instantly Make Calls to Spain
You can now get your Spain VOIP number. First, choose your preferred country, area code, and virtual number of Spain.
For example, you want to get your virtual Spain local phone number. First, select the country as Spain, your preferred area code, and the Spain phone number. Then pay according to the plan you choose. Once your virtual number of Spain is activated, you can instantly make calls to Spain and worldwide while sitting at home.
Save the time-consuming process of setting up a business phone system by purchasing a Spain dial code from the DialerHQ app to make calls in no time!
Strengthen your Local Presence 
With a virtual phone number of Spain, establish your business's local presence! With a Spain mobile number, the call-pick-up rates will eventually rise. This is because customers are more likely to pick up calls from a local number. 
You can increase your Spanish audience exponentially with a local number dialing to Spain. With eventual growth in call-pick up rates, your business' conversion rates will also increase. 
Calling from a local Spain phone number will entrust your brand's loyalty in the customers' hearts, improving customer satisfaction levels. 
You only need a virtual number of Spain, and you'll get countless benefits!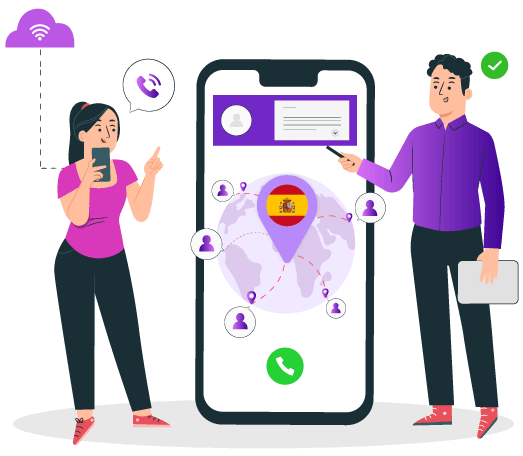 How to Get a

Spain Virtual Phone Number

?
With the DialerHQ, you can get a free Spain VoIP number or instantly buy a virtual phone number for Spain. Furthermore, as a virtual Spain phone number provider, DialerHQ does not require a new SIM card or equipment to get you started.
The process of getting a virtual number in Spain is quite simple. Just follow these steps: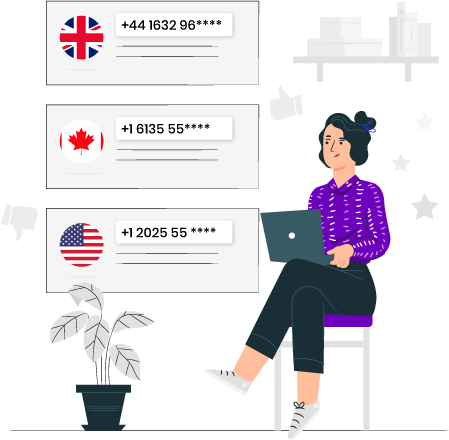 Choose your preferred country and available phone number from the list.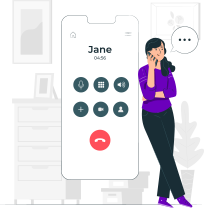 Dial and text your customers anytime, anywhere!
How can you Make the Most out of a Virtual Spain Phone Number?
Localize your brand presence by purchasing a virtual phone number of Spain. You can access a Spain mobile number with the DialerHQ app in no time! Choose your Spain phone code and start making calls instantly. Boost your brand's identity and improve customer satisfaction with a virtual Spain mobile number. Grow your business with the multiple brilliant features of a virtual phone number of Spain from the DialerHQ app.
Call Recording
You can make calls and record them with a virtual Spain phone number. Record calls and saves them for future reference.
Free SMS
You can get a free Spain phone number after you purchase your plan! Now, send free messages anywhere!
Unlimited Calls
Unlimited calls to connect with business partners seamlessly! Purchase a local virtual Spain phone number and call unlimited to your clients and customers at no additional cost.
Default Number
Don't fret about security breaches and losing confidential information with your personal number. Make your virtual Spain mobile number your default number and make calls seamlessly.
Business Hours
You don't have to travel during business hours anymore! Sit at home and talk to clients worldwide with a virtual Spain mobile number.
Free Trial
Get a free trial with every purchase plan! Buy a virtual Spain phone number and make calls anywhere and anytime.
Need a Quick & Easy Spain Virtual Phone Number?
Make international calls & texts without buying a SIM card.