Establish a local presence in multiple areas, enhance customer experience, and save money– all with our local phone numbers.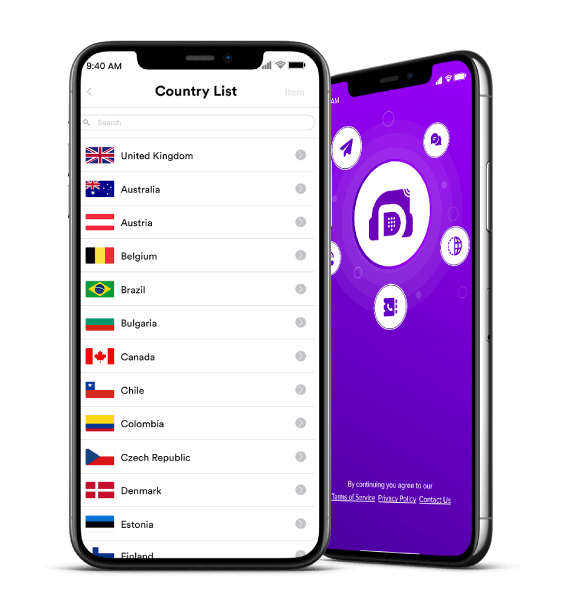 What Is A Local Phone Number?
A local contact number is a phone number not tied to a physical location, allowing businesses to receive calls from anywhere in the world. These numbers have the same area code as your target location– giving the impression that you have a physical presence there. This makes it easier for customers in that area to reach you, as well as helps you build trust and increase your credibility.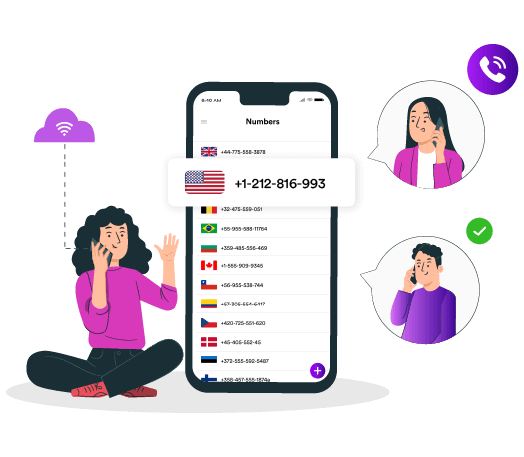 Why Does Your Business Need a Local Number?
Your business needs a local number for multiple reasons, including building trust and connecting with local customers. Here are 5 reasons why you should get a local phone number:
Makes your business look more legitimate and trustworthy

Help you build stronger relationships with local customers

Improve your local SEO– boosting your business in SERP

Help you save money on long-distance, international calls

Offers flexibility, allowing you to receive calls on any device
Benefits of Local Phone Numbers
Virtual local phone numbers can help your business in multiple ways, as listed below.
Establish trust with customers by having a local presence.

Reduce costs associated with maintaining the system.

Improve call management with advanced features.

Increase flexibility by allowing installation on any device.

Make it easier for customers to contact a business.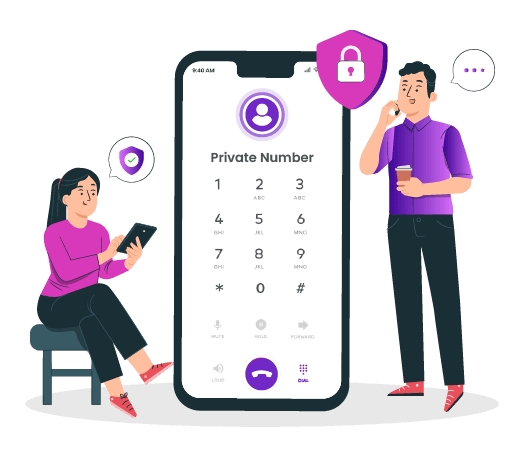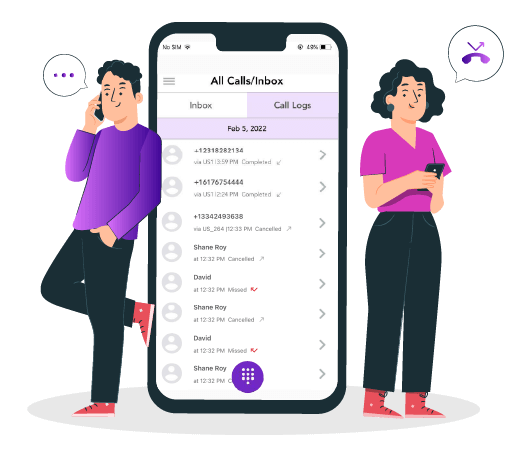 Why Get A Local Number From DialerHQ?
If you are looking for reliable and affordable local business numbers, DialerHQ is indeed the best option. Here are 5 reasons why you should get a local number from DialerHQ:
Wide range of area codes for worldwide regions and countries.

99.9% system uptime, ensuring uninterrupted communication.

Advanced features like phone number porting to enhance customer service.

An easy-to-set-up system with an intuitive user-interface.

Multiple affordable pricing plans with no/extra hidden fees.
How Much Does A Local Phone Number Cost?
The cost of a local virtual phone number varies depending on the provider, ranging from $10 to $50 per month. Here are 5 factors to consider when buying a local business number:
Availability of your desired area code

Features that meet your requirements

System's reliability, security and uptime

Pricing options that suit your budget

Provider's reputation and customer support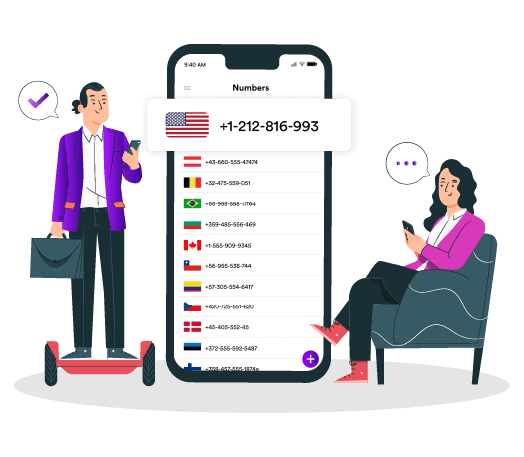 How To Get A Free Local Phone Number?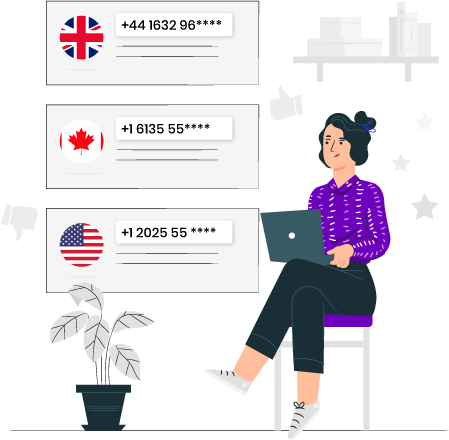 Choose a country and your preferred local contact number from the list.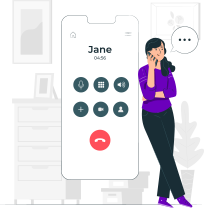 You're all set to call or text people with your local number.
Features of Virtual Local Phone Numbers
Leverage our unique set of advanced features– designed specifically to increase your team's productivity, local presence, and business communication.
Power Dialer
Accelerate your sales outreach with the Power Dialer. Automatically dial multiple numbers at once and connect with live calls only.
Global Connect
Seamlessly connect with international clients and partners with high-quality voice and video calls. Expand your business reach.
Call Recording
Seamlessly connect with international clients and partners with high-quality voice and video calls. Expand your business reach.
Smart Call Forwarding
Never miss an important call. Seamlessly redirect incoming calls to the most suitable person or department based on predefined criteria.
Call Transfer
Easily transfer calls to a colleague with this feature, ensuring that each call is handled promptly and efficiently by the right person.
Call Conference
Connect with multiple people at once. Host conference calls with up to 5 participants and seamlessly collaborate with your team and clients.
 Sign Up Now and Enjoy the Benefits of Local Phone Numbers
Make international calls & texts without buying a SIM card.