Get a local number of any city irrespective of where you live. Use it to strengthen your local presence and build trust with prospects in different locations to increase your conversion rate. You can use the local number from your laptop, smartphone, or any internet-connected device.
Key Benefits of a Local Number
A local phone number allows you to build a local virtual presence and stay in touch with prospects and clients in a different city or country at local rates. All you need is a smartphone or a laptop with an internet connection to make and receive a telephone call using your local contact number.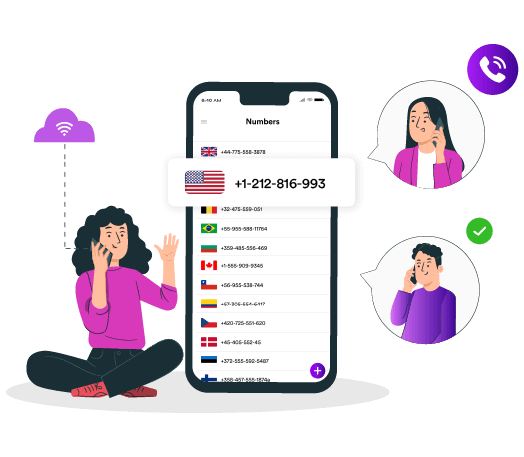 Better Connect With A Local Phone Number
A local number makes it easier to scale your business than a traditional phone number. First, it helps build a good rapport with potential clients in different cities and increases the chances of calls being picked up.
Second, it reduces phone bills, offering you a better profit percentage of your revenue. What's more, if you have a team spread globally, they can also use your local business number to interact with clients and prospects.
This will help increase your conversion rate even when you're unavailable. Finally, as your business grows, you can buy local numbers of more cities and build a presence in multiple locations at pocket-friendly rates.
Keep Your Personal Contact Number Anonymous
With the DialerHQ app, you will never have to call your clients with your personal number. In addition, you don't have to use your personal number when signing up on any website or purchasing software. It is just like porting a phone number without compromising your personal number.
This mitigates the chances of spam calls on your personal number and eliminates the possibility of data breaches. In addition, since the local mobile number is accessed with an app, you can keep your personal and professional life separate without burning a hole in your pocket.
You can even use your local number to run ads on Google and social media without compromising your privacy and attracting more clients. Moreover, a free local phone number won't even require your credit card details, helping you eliminate the chances of bank fraud.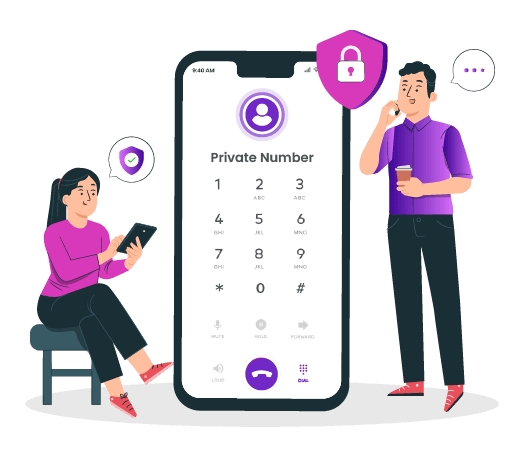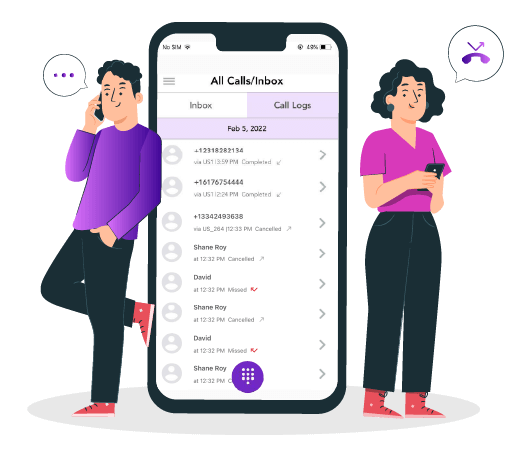 No More Missed Calls
When you buy a local number, you can assign multiple people to it. This means your colleagues and employees can pick up calls when you're unavailable.
When multiple people are associated with a single local number, the chances of missed calls are minimal. If you want to answer the calls but have internet issues, you can set up call forwarding (to your business phone number).
This will allow you to serve your clients without compromising your privacy. When you never miss your clients' and prospects' calls, it shows your professionalism and helps build a long-lasting relationship with them. A win-win for everyone!
Work From Anywhere With a Local Number
In a world where more than half the workforce is working remotely, you might also need the flexibility to work remotely from different places. That's what a local mobile number allows you to do.
You can be anywhere in the world and still talk to your clients without issues. You'll still enjoy the best possible call quality as long as you have a good internet connection. You can even decide when you want to receive calls.
For instance, you can turn off your local number on weekends or on vacation to avoid work stress and enjoy your personal time with private number calling app. Also, your customers will never know you're not in their city, ensuring higher customer satisfaction.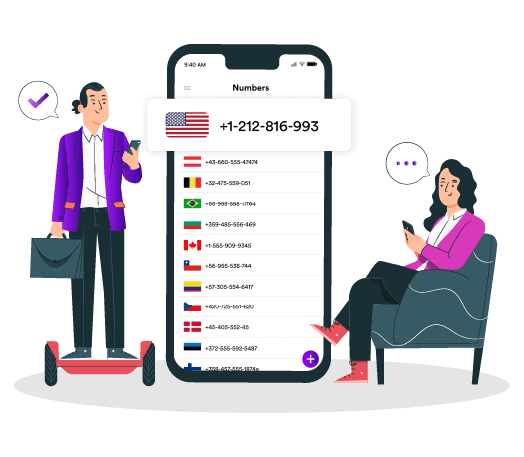 How Does the

Free Local Number App
Work?
Like a virtual phone system, a local phone number uses the internet to make and receive phone calls and doesn't require any special equipment.
Buy and use a local number in three easy steps: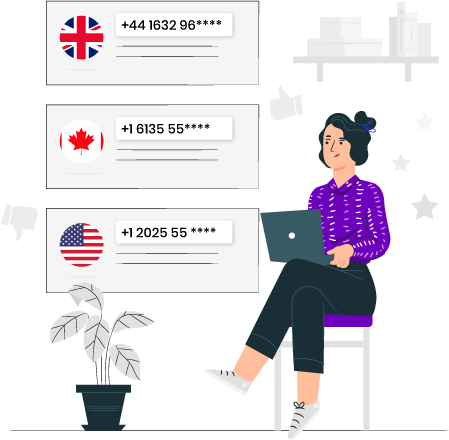 Choose a country and your preferred local contact number from the list.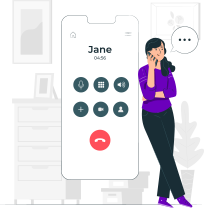 You're all set to call or text people with your local number.
Why Buy A Local Number from the DialerHQ? 
Choose Local Numbers
Users can can get local telephone numbers of any country & city using the DialerHQ from the available options.
Better Call Quality
Get exceptional call service from the DialerHQ at affordable rates. Reduced call drop while making & receiving calls.
Cut Down on Costs
With a local number, you won't have to worry about phone bills anymore. You will only be charged per local rate.
Advertise Better
When trying to build a presence in different cities, you can take a temporary phone number for advertisement and get it in local directories.
Unique Calling Features
Our local number is packed with features that help you better serve your clients, such as call forwarding, voicemail, and portability.
Seamless Setup
With the DialerHQ app, you can seamlessly make and receive calls and manage contacts, voicemails, and sms messages.
Need a Quick & Easy Local Phone Number?
Make international calls & texts without buying a SIM card.
A local number is a general phone number associated with a city or an area code. You can use it to reach your clients in different cities and even countries at affordable rates. It also helps strengthen your local presence in other regions.
Sign up with the DialerHQ and choose your preferred country and a local area code to get a free local number. You can then start making and receiving calls at a local rate.
You should buy a local number because it allows you to:
Increase your local presence
Reduce your phone bills
Build rapport with local customers
Keep your personal number private
Scale your business effortlessly
Local phone numbers are associated with a specific region (area code). However, a toll-free number is associated with a state or country. Another difference is that toll-free numbers allow your customers to reach out to you for free.
Yes, you can buy a local number for as many local area codes as you want. At the DialerHQ, it will cost only $10 more per month. Or you can try our Enterprise (custom) plan to get special offers on buying bulk local numbers.