You don't have to worry about buying a new phone or a SIM card to get another number for your professional life. Get a virtual telephone number in a matter of minutes that you can use from your laptop, smartphone, or other devices.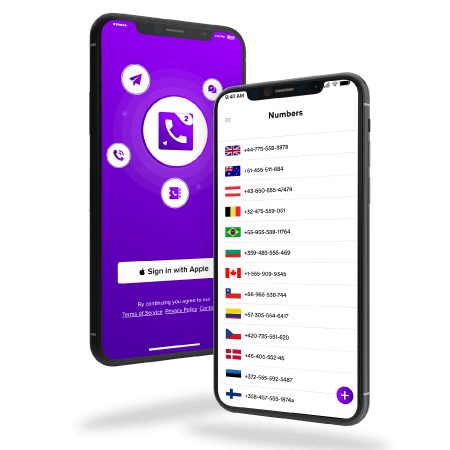 Why Should You Get a Virtual Phone Number?
Having a virtual telephone number gives you the freedom to get in touch with anyone at any time without getting another smartphone. Besides, it helps keep your personal and professional life separate at an affordable price.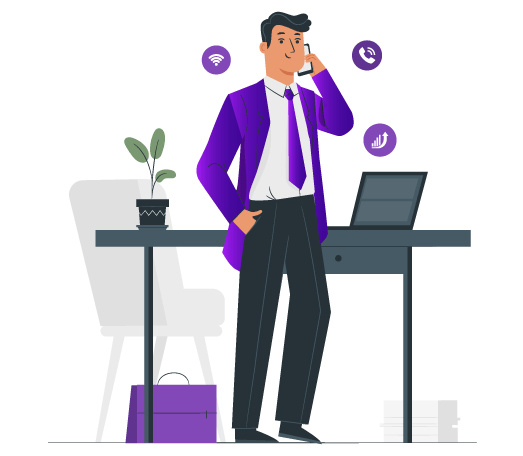 Helps Scale Your Business With Ease
Virtual calling helps scale your business much easier than a traditional phone number. All you need is an internet connection, and you are good to go.
Choose from a local virtual phone number, a toll-free number, or any other number, and start calling your clients anywhere in the world. What's more, if you have team members from different parts of the world, a virtual phone number for small businesses makes it even easier to work remotely.
All you need to do is invite your team members through email or any other channel. They can then create their account on the virtual DialerHQ provider software and start sending and receiving calls.
Keep Your Personal and Professional Life Separate
Keeping your work calls separate from your personal life can save you a lot of mental stress. A virtual did number saves you from sharing your personal number with any client, and you can easily communicate with customers without glitches.
Moreover, a free virtual mobile number does not require you to provide any proof of identification or bank details, helping you keep the two things separate. If your local virtual phone number gets hacked, you can always get a virtual phone system without worrying about a data breach.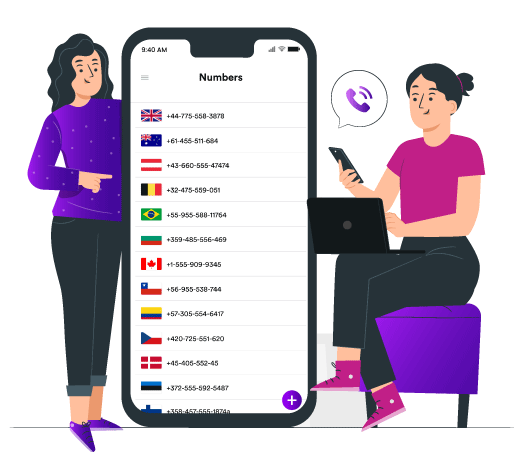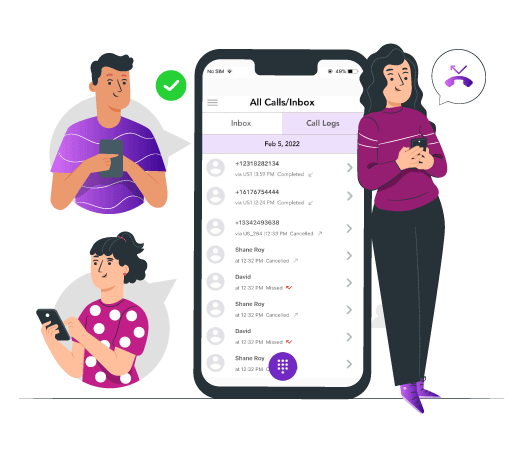 No More Missed Calls
When you buy virtual phone number, that number does not belong to a single individual. You can assign multiple people to one phone number, such that when a client calls, there is more than one person who can answer it.
By allocating a temporary phone number to several people, there will always be someone to cater to your customers and make calls, helping you expand your customer base and build your brand reputation. You can also direct incoming calls to specific individuals or teams than leaving them unattended or unanswered.
Work From Anywhere
An online virtual mobile number requires a stable internet connection to run. It doesn't restrict you to a certain physical location as it is completely online. A virtual number can work as a business phone line service that lets you receive and make calls, even after the power goes out.
This means you can work from anywhere, anytime – making it easy to remain in constant touch with your customers with a free phone number app. For instance, you can get a virtual telephone number as a toll-free customer care number.
Your customer can call you now from anywhere without even identifying your real location. Boost your team's productivity while also enhancing your customer satisfaction.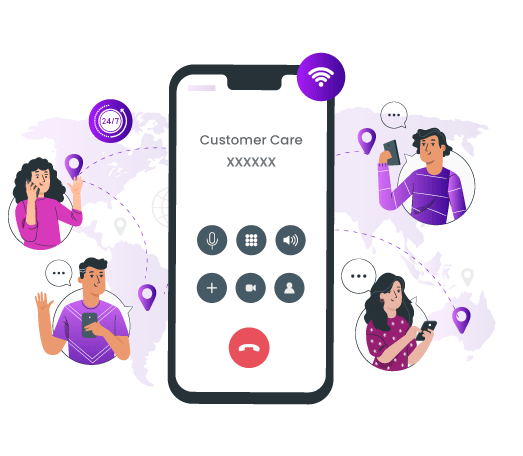 How Does A

Virtual Phone Number

Work

?
DialerHQ makes it easy to buy a virtual phone number for small businesses. Virtual telephone number networks use the internet to make and receive calls. You don't need a SIM card to operate a virtual mobile number.
To get your own virtual DialerHQ, follow these three simple steps: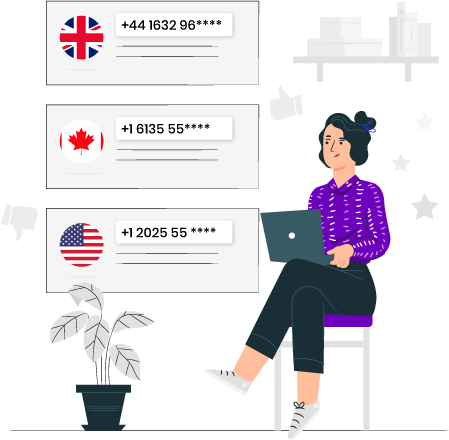 Select a country and your preferred phone number from the list.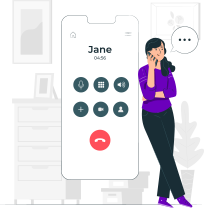 Dial or text your customers anywhere, anytime!
How Can You Make the Most Out of a Free Virtual Phone Number?
Choose International Numbers
Users can select their preferred country and number from the available options with your virtual number app.
Better Call Quality
With DialerHQ, get exceptional call service at affordable pricing. Reduced call drop while making and receiving calls.
Call And Text Globally
Get a virtual phone and connect with people from across the globe with no roaming charges or tariffs.
No Additional Equipment Needed
Setting up a virtual telephone number is a simple process. You will require a good wifi connection & no additional hardware.
Unique Calling Features Available
You get additional features with a virtual mobile number, including call recording, voicemail, call forwarding, and more.
Convenient to Use
With virtual number app,  manage all your calls, voicemails, texts, & on a single platform-no need to switch between tabs.
Why Do You Need a Virtual Phone Number While Traveling Abroad?
While traveling abroad, we need to keep in mind plenty of things. From clothes to visas to local currency, a lot of preparation goes into international travel. However, one of the most important things people overlook is getting the best free virtual number for international travel. After all, how else can you contact your friends and family back home?
While many travelers tend to get a local SIM as soon as they land in a foreign country, it can be expensive due to tariffs. Moreover, digital communication apps such as WhatsApp are banned in some countries, making it difficult for people to stay in touch in their home countries.
Fortunately, there are cheaper alternatives to SIM cards and communication apps. With an international virtual private phone number, you can contact people worldwide for an affordable price.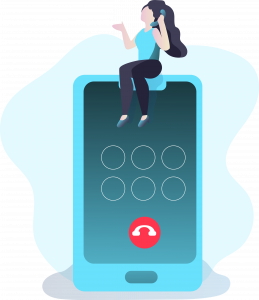 What Is a Virtual Private Phone Number?
A free virtual phone number is a telephone number that isn't bound to a fixed location. Ideal for international travelers, virtual phone numbers can be accessed using VoIP calling technology. You can access multiple phone numbers using a virtual phone service without the need to purchase any SIM card or other physical equipment.
Virtual phone numbers also provide access to local phone numbers. Thus, if you are based somewhere else, you can still make and receive calls from numbers local to a certain area without incurring any additional costs.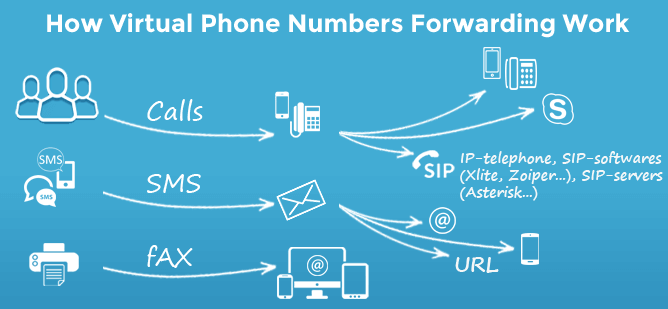 How do Virtual Phone Numbers Work?
Virtual phone numbers work by connecting an existing phone line to a phone number in the cloud. You don't need to do anything – once your virtual number is set up, everything runs automatically. Businesses use DialerHQ apps to establish local & toll-free numbers worldwide at low cost, making it easy for their customers and employees to get in touch
Let us look at some of the advantages of virtual phone numbers while traveling abroad.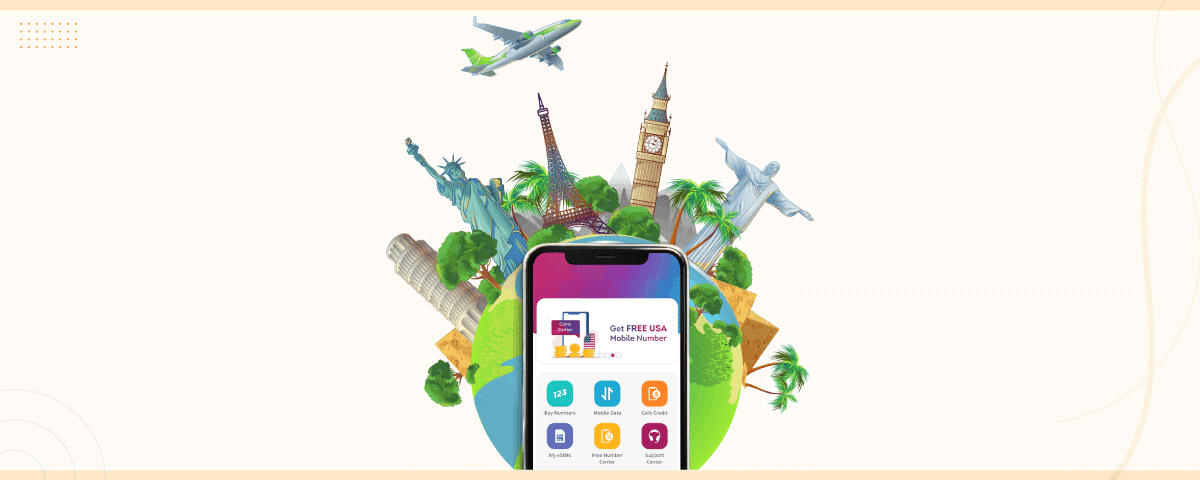 Benefits Of a Virtual Phone Number While Traveling Abroad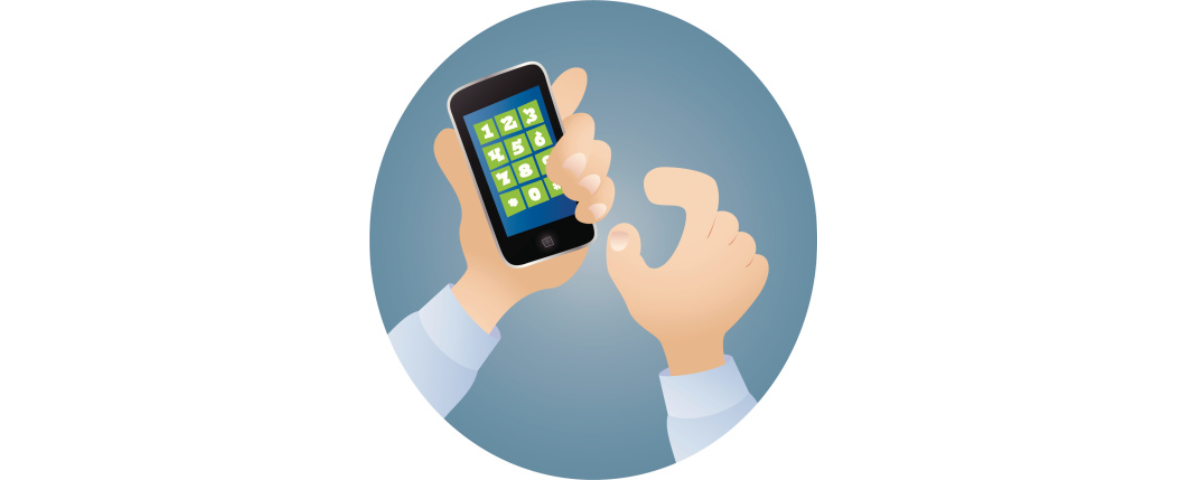 #1. Readily Available
Unlike an international phone number that requires a SIM card to be set up, a virtual phone number is instantly available. Once you have arrived at your destination, your virtual phone number is ready for use. All you require is a stable internet connection and a mobile phone.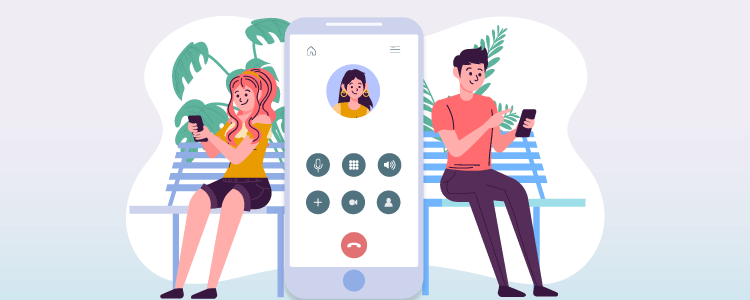 #2. Easy to Set Up
If you don't have an international SIM beforehand, getting one once you arrive can be a hassle. From visiting phone providers to set up a virtual phone number for business, getting an international phone number can be time-consuming. Moreover, in some countries, foreigners are either banned from buying a SIM card, or the process of getting one can get complex. 
With a virtual private phone number app, however, you can forget about these hassles. You can choose to get a digital phone number either before traveling or after you land. All you need to do is sign up to a virtual phone number website and pay minimal charges, and you are good to go.
#3. Keeps You Connected 
Irrespective of whether you are a student, a tourist, or traveling for work, you need a way to remain in contact with your friends and family back home. You also need a phone number to contact people in the country you have traveled to.
Since getting an international SIM card or a local number can take a few days, it can be worrisome for your loved ones back home to be unable to get in touch with you.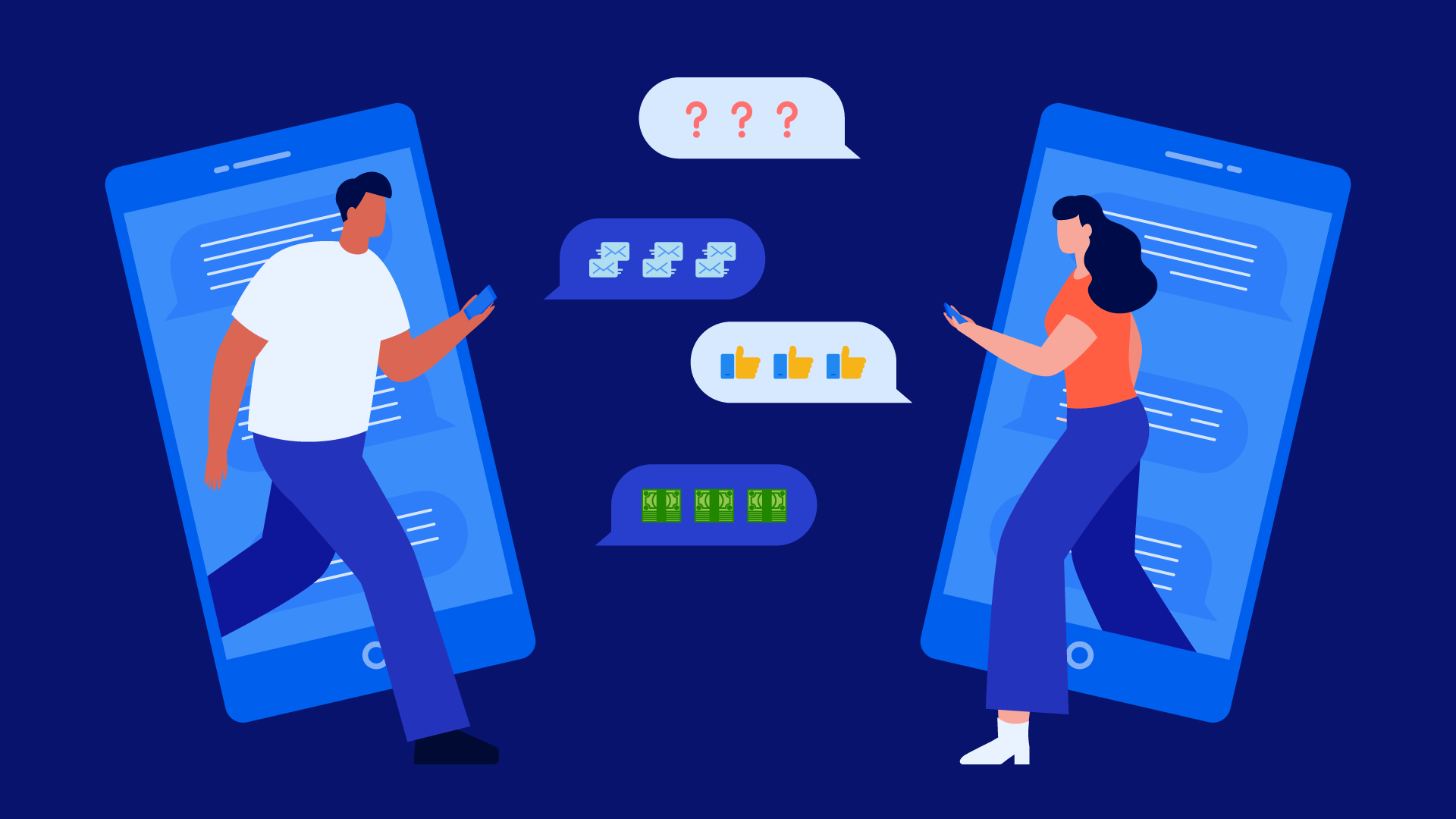 With a free virtual mobile phone number, you can say goodbye to such worries. With its instant availability, a virtual international phone number allows you to contact people, be it locally or back home, seamlessly and at cheaper rates. What's more, in case you are offline, a virtual phone network allows you to call forwarding to another number so that you don't lose any calls.
#4. Helps You Save Money
For any international traveler, one of the major concerns is making international calls. With the standard rates and tariffs, travelers are always concerned about keeping their calls as short as possible. While alternatives such as emails and social media exist, they may not always work due to laws restricting their use.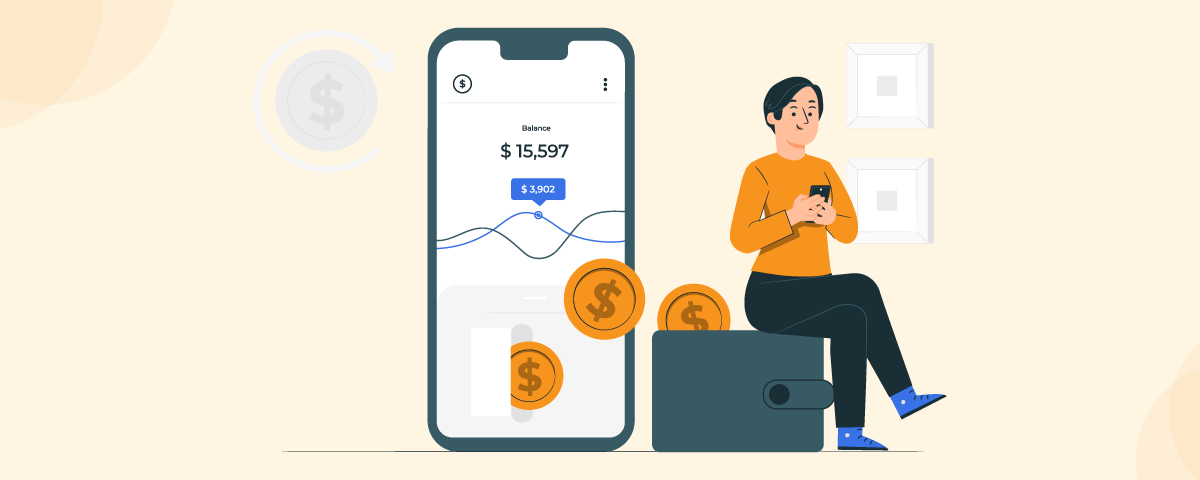 A virtual did number, on the other hand, helps you save money. They are much less costly than international calls and don't require any resources or equipment to set up. Moreover, to get a new virtual phone number, you don't need to submit any documents or proof of identification, which is required if you purchase a SIM card.
As a result, with a virtual DialerHQ, people who call you from outside of the country are able to stop paying long-distance fees, and you can forward incoming calls to your virtual phone number so that you do not have to think about any roaming fees or extra charges.
#5. Helps to Maintain Privacy
One of the major reasons you should get a DialerHQ is to maintain privacy. When you travel abroad, you might form new relations or subscribe to certain products and services that require you to provide your phone number. However, you never know if someone is trying to scam you or hijack your sensitive information. Moreover, since many people link their mobile numbers to bank accounts and identification, a hacking attempt can compromise several aspects of your life.
Using virtual telephone number, you can protect your privacy. To get a virtual phone number the phone number does not require to be linked with your identification proof or bank accounts, helping you maintain privacy. You can give your new virtual phone number to anyone without worrying about your safety. And in case it gets hacked, you can always get another phone number instantly.
Virtual International Phone Numbers for Those Traveling for Business calls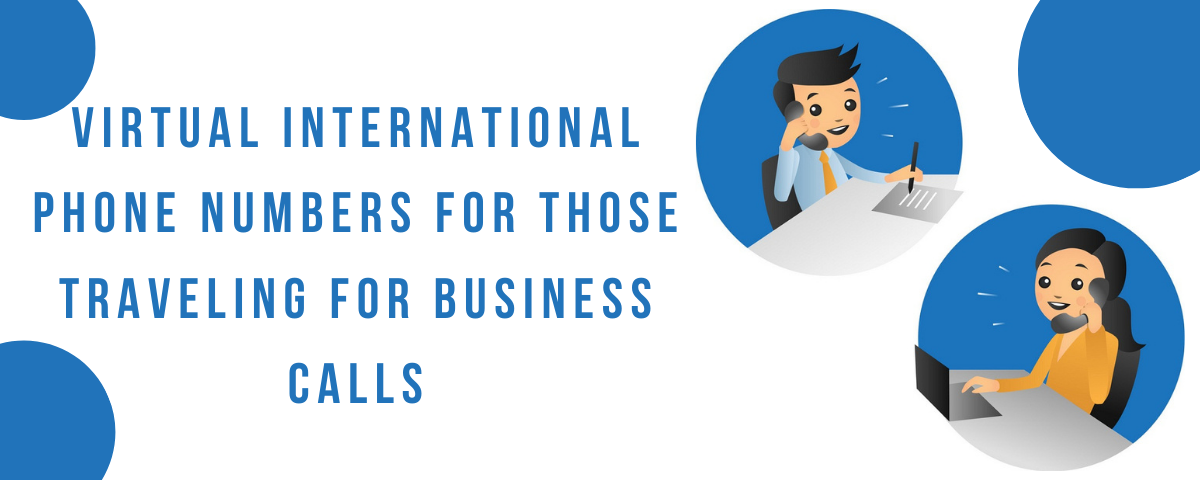 While there are several advantages of virtual phone numbers, here is why you need them even more if you are traveling for work.
#1. Absence of International Barriers
With international virtual DialerHQs, you are restricted by the availability and access to the countries from which you can make and receive calls. But with online phone numbers, there are no such barriers. You can make an unlimited number of calls from a single device to anywhere in the world. 
#2. Helps in Ease of Business
Another reason you need a virtual number for travel is that it helps ease business. You need not necessarily use your mobile phone every time you want to make a call. The virtual phone system for small businesses can be accessed from your desktop or tablet as well, and you can make calls from those devices as well.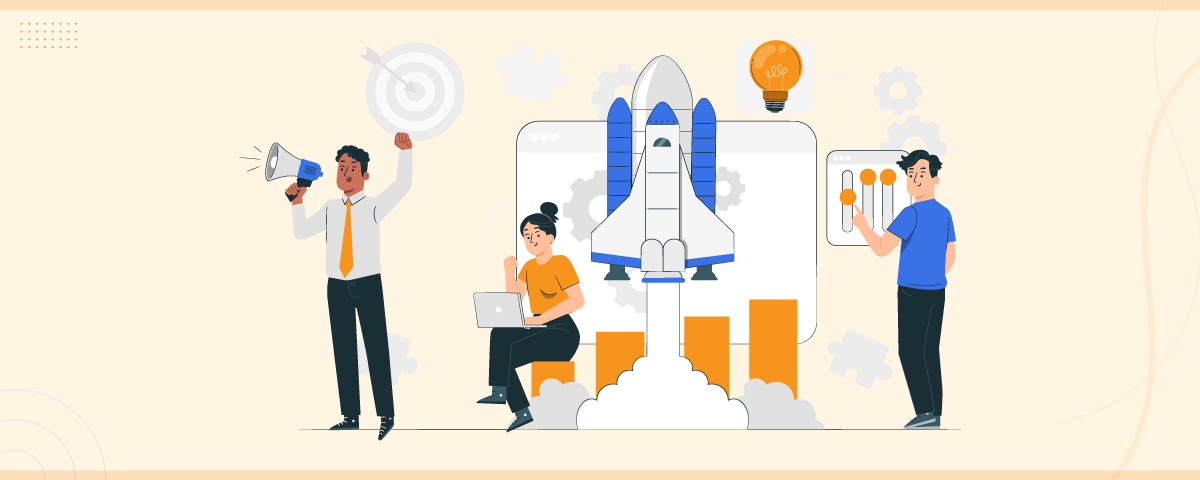 The online virtual mobile number also helps in effective business communication better since you are not restricted by international boundaries. You can make calls anywhere in the world at minimal charges. Further, if you have a team of employees in another country, worry about not being with them in person. With the help of a free virtual phone number, you can say, you do not need to be connected with them at all times.
#3. Be Where Your Customers Are
For an international business, the customers might be located in a different country than where the company is based. Local virtual phone numbers help you customize your location as per the area codes where your clients are based. This can help improve credibility and brand reputation among your customers.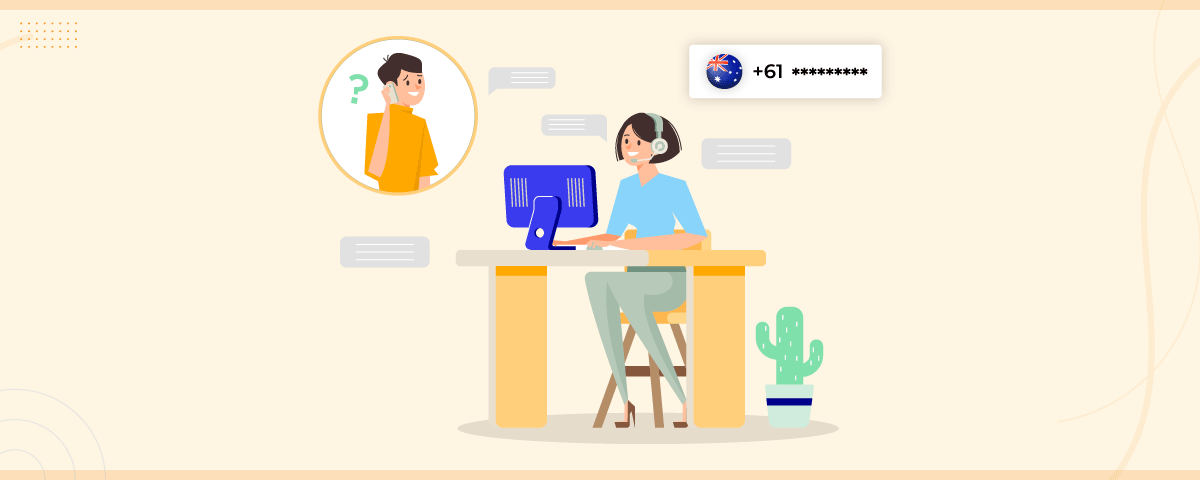 #4. Helps Activate Other Social Media Accounts
Today, an increasing number of companies are taking their business online. People are also choosing to engage with brands online more often. Since most social media platforms ask for a phone number, you can provide a virtual did number instead of a desk phone and create your company's official handle.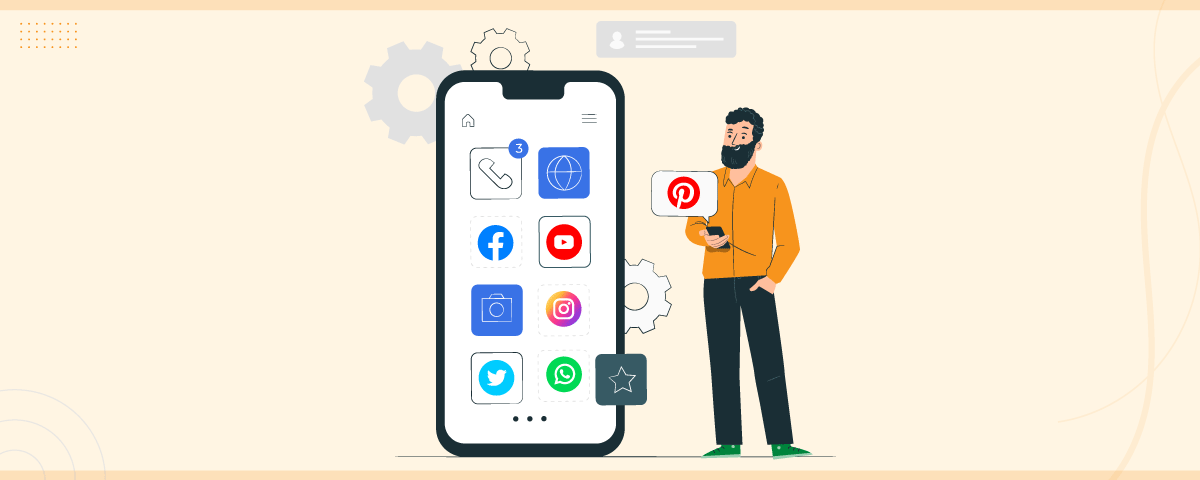 By using a virtual telephone number to activate social media accounts, you can keep your personal cell phone details and professional contact details separate. This also helps maintain your privacy and prevents your personal data from being compromised.
Conclusion
Whether you are an international student, a working professional, or a traveler, a virtual private phone number comes in handy often rather than a desk phone. It is affordable, instantly available, easy to use, and can help you get in touch with anyone and at any time around the world.
Virtual Phone Number FAQs
To get a free virtual mobile number or a free personal virtual phone number, check out the different VoIP software on the internet. You can take a look at their pricing plans and sign up to receive a free virtual number.
Yes, you can get virtual numbers from any country besides the one you are currently residing in. Simply sign up on the DialerHQ app, and choose the country code for which you want a virtual phone number.
A virtual DialerHQ protects you from online fraud and security breaches as it does not ask for your details such as bank account information and ID proof. It also provides additional features like free calling, voicemail, call recording, and call forwarding, something not available with traditional phone networks.
To know the best free virtual number websites, search for virtual numbers online, check the pricing plans and services, and decide what works best for your business. One of the best free virtual number websites includes DialerHQ, which boasts affordable pricing models, and a range of features with your virtual phone number.
A new virtual phone number becomes instantly active after you sign up. Upon registration, the phone number becomes available for use. Easily make calls, send and receive texts, and direct calls with DialerHQ's virtual calling feature.
Yes, an online virtual mobile number is a real telephone number. You can use it to make and receive phone calls. However, a free virtual phone number is not linked to any specific device or location, unlike real numbers.
Yes, you can have multiple virtual phone numbers. However, set up a virtual phone number from a reliable VoIP provider to ensure security and privacy.
You can buy a virtual phone number for any city, state, or country. You don't need an office or be physically present to get a free virtual phone number.
To get a virtual phone number in a different country, the following steps will help:
Sign up with DialerHQ.
Choose the country for which you want to set up a virtual phone number
Pick a number from the myriad of numbers
Select a plan according to your requirements
You are now ready to make and receive calls
No, you do not need any dedicated hardware to use an online virtual mobile number. Instead, you can use your existing laptop, desktop, or smartphone to make and receive calls using virtual numbers.
You become the official owner of the free virtual phone number you purchase.
You can set up a virtual phone number and use it with the app provided by your vendor. Most online virtual mobile number providers offer a desktop, web, and mobile app for easy access on different devices.
Yes, virtual phone numbers are legal worldwide. Buy a virtual phone number and get hold of your business from anywhere globally.
No, Whatsapp or TextNow does not offer an online virtual mobile number. However, their VoIP technology facilitates calling and messaging like virtual phone numbers. You can buy Virtual Phone Number for Whatsapp from DialerHQ app.
No, there is no requirement for a sim card to buy a virtual phone number. You can use the virtual phone number with the vendor's app.
To get a virtual phone number for small businesses, sign up with a genuine VoIP provider. Then, select a number and start making calls.
To route calls, a virtual phone uses the internet. Using VoIP codecs, it converts analog signals into digital packets. The digital packets are then transmitted to the recipient's device via the internet, which converts the digital package into analog voice signals.
Yes, a free virtual phone number is safe. Most businesses and organizations use virtual numbers to serve their customers efficiently. Virtual phone numbers for small businesses are available as well.
Genuine and top-notch free virtual phone number providers offer a 99.99% uptime guarantee in their SLA. So you'll experience a downtime of less than a minute in one year.
You should get a virtual phone number because they have the SMS feature for effective business communication. However, there is an additional charge per SMS.
Most virtual phone numbers have an inbuilt voicemail feature. But, some providers offer voicemail as an add-on service. Connect with your VoIP provider to ensure that you need to pay an additional fee for voicemail.
To get a landline virtual phone number, you need to sign up with a landline virtual number provider. Then, you need to choose a city/country you want your virtual landline number in, and it's done!
Yes, emergency calling is available with a virtual phone number. However, you need a stable internet connection to make emergency calls.
You can set call forwarding with a free virtual phone number with the following steps:
Open your virtual number app.
Choose the call forwarding option from the menu.
Enter the number that you want the call to be forwarded to.
You can stop call forwarding or change the number anytime using the app.
Need a Quick & Easy Virtual Phone Number?
Make international calls & texts without buying a SIM card.