Seamlessly Connect and Expand Your Reach with a Virtual Phone Number Solution
Go global effortlessly with virtual phone numbers in multiple countries.

Cut costs with virtual numbers, eliminating the need for physical lines and hardware.

Enhance customer experience with local and toll-free virtual numbers.
What is A Virtual Phone Number?
A virtual phone number is a phone number that is not tied to a physical phone line and rather uses internet-based technology to make and receive calls and messages. This type of number is widely used to establish a local presence in a different region and maintain privacy by keeping personal and business communications separate.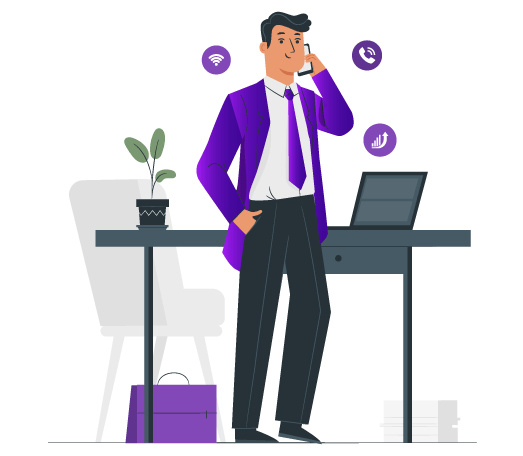 Virtual Vs Regular Phone Numbers
A virtual phone number is a modern communication solution used by companies to establish their presence in other regions, reduce costs, and better serve customers. The key differences between regular and virtual numbers are:
Virtual phone numbers operate over the internet.

Virtual phone numbers house a range of features.

Virtual numbers help you establish a local presence.

Virtual telephone numbers offer affordable int'l calling.

Virtual numbers can be set up quickly– within minutes.
How Does A Virtual Number Work?
A virtual phone number is a phone number that uses internet technology to forward calls and messages to a specific device– such as a mobile phone or computer. When someone dials the virtual number, the call is routed via the internet to the designated device, allowing the recipient to answer the call from any location.
Virtual phone numbers can be set up quickly and easily without the need for any additional hardware. Once set up, the virtual number can be customized with advanced features and tailored as per your unique requirements, making it a flexible and scalable solution for modern communication needs.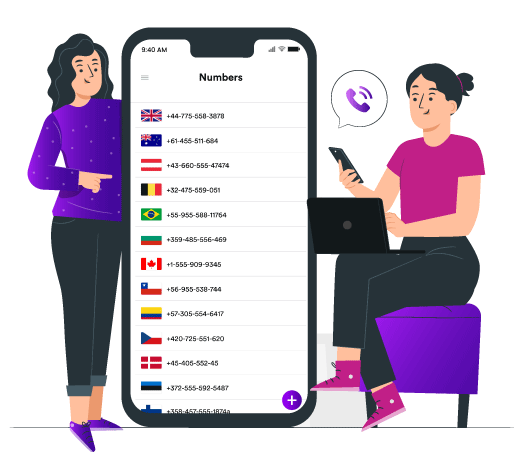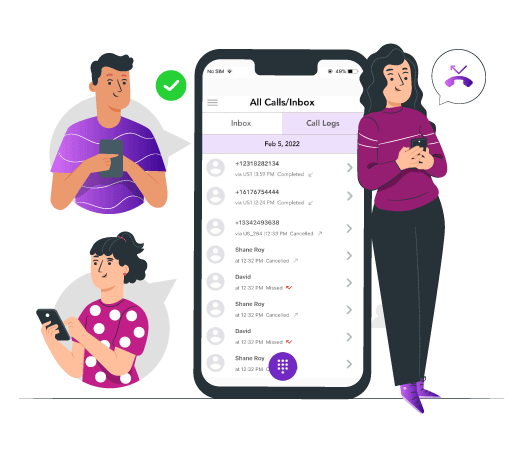 Benefits of Virtual Numbers
Whether you want to establish a local presence in different regions, reduce call costs, or improve customer service– virtual phone numbers can certainly help you achieve these goals. Here are 5 key benefits of virtual numbers:
Virtual numbers offer flexibility– allowing you to route calls as needed.

They can be set up quickly and easily without additional hardware.

Virtual numbers offer multiple communication & collaboration features.

They are cost-effective– with lower setup and maintenance costs.

Virtual numbers help you establish a local presence in different areas.
Why Get A Virtual Number From DialerHQ?
If you are looking for a reliable and affordable virtual phone number service– DialerHQ is indeed the best virtual number provider. Here are 5 reasons why you should get a virtual phone number from DialerHQ:
Wide range of VoIP numbers to establish a local presence.

Advanced features to enhance customer service & support.

Reliable service for uninterrupted, quality communication.

An easy-to-set-up system with an intuitive user-interface.

Multiple affordable pricing plans with no/extra hidden fees.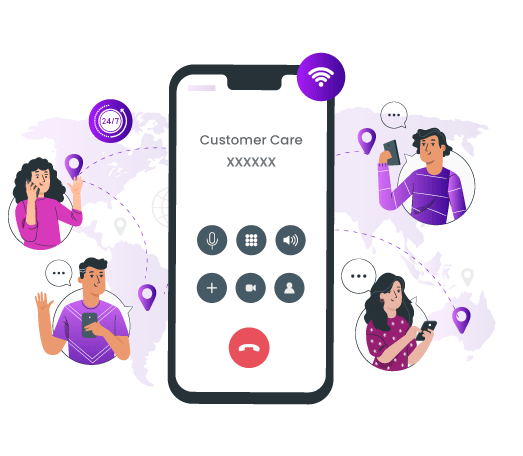 Looking for a virtual phone number that gives you a local presence?
DialerHQ offers a variety of area codes to choose from:
Midwestern US
| City | Area Code |
| --- | --- |
| Illinois | 217, 224, 309, 312, 331, 618, 630, 708, 773, 779, 815, 847, 872 |
| Indiana | 219, 260, 317, 574, 765, 812, 930 |
| Iowa | 319, 515, 563, 641, 712 |
| Kansas | 316, 620, 785, 913 |
| Michigan | 231, 248, 269, 313, 517, 586, 616, 734, 810, 906, 947, 989, 679 |
| Minnesota | 218, 320, 507, 612, 651, 763, 952 |
| Missouri | 314, 417, 573, 636, 660, 816 |
| Nebraska | 308, 402, 531 |
| North Dakota | 701 |
| Ohio | 216, 234, 326, 330, 380, 419, 440, 513, 567, 614, 740, 937, 220 |
| South Dakota | 605 |
| Wisconsin | 262, 414, 608, 534, 715, 920, 274 |
| City | Area Code |
| --- | --- |
| Alaska | 907 |
| Arizona | 479, 480, 501, 870 |
| California | 213,279, 310, 323, 341, 415, 442, 510, 619, 628, >650, 760, 805, 840, 858, 909, 925 |
| Colorado | 303, 719, 720, 970 |
| Hawaii | 808 |
| Idaho | 208, 986 |
| Montana | 406 |
| Nevada | 702, 725, 775 |
| New Mexico | 505, 575 |
| Oregon | 503, 541, 971, 458 |
| Utah | 435, 801, 385 |
| Washington | 206, 253, 360, 425, 509, 564 |
| Wyoming | 307 |
What are the pricing models of DialerHQ for virtual phone numbers?
Buy Virtual Phone Number With DialerHQ in 4 Easy Steps
Embark on your DialerHQ journey now by following the 4 simple steps outlined below.


Choose your custom virtual number & make the payment.

Configure your account, features, and settings.

Start making and receiving calls anytime, anywhere.
Features of Virtual Phone Numbers

Leverage our unique set of advanced features– designed specifically to increase your team's productivity, local presence, and business communication.

Power Dialer
Accelerate your sales outreach with the Predictive Dialer. Automatically dial multiple numbers at once and connect with live calls only.
Voicemail Greetings
Make a lasting impression on your customers. Customize your voicemail messages with professional greetings and personalized messages.
Global Connect
Seamlessly connect with international clients and partners with high-quality voice and video calls. Expand your business reach.
Smart Call Forwarding
Never miss an important call. Seamlessly redirect incoming calls to the most suitable person or department based on predefined criteria.
Call Center Analytics
Gain valuable insights and improve your call center's performance. Get a comprehensive overview of your team's activities with real-time data.
Call Conference
Connect with multiple people at once. Host conference calls with up to 5 participants and seamlessly collaborate with your team and clients.
Frequently Asked Questions
A virtual phone number is a telephone number that operates over the internet, enabling you to make and receive calls without the need for a physical phone line.
Yes, DialerHQ's virtual phone numbers are versatile and can be used for personal calls, business communications, or any other purpose you require.
DialerHQ offers a variety of virtual phone numbers tailored to specific countries and use cases. You can select the one that aligns with your communication requirements.
Yes, DialerHQ's virtual phone numbers often come with a range of features, such as call forwarding, voicemail, call recording, power dialer, call analytics, and more. All these features enhance your communication experience.
Yes, in addition to short-term contracts or monthly plans, DialerHQ also offers long-term or yearly contracts, which are more affordable.
Why Do You Need a Virtual Phone Number While Traveling Abroad?
While traveling abroad, we need to keep in mind plenty of things. From clothes to visas to local currency, a lot of preparation goes into international travel. However, one of the most important things people overlook is getting the best free virtual number for international travel. After all, how else can you contact your friends and family back home?
While many travelers tend to get a local SIM as soon as they land in a foreign country, it can be expensive due to tariffs. Moreover, digital communication apps such as WhatsApp are banned in some countries, making it difficult for people to stay in touch in their home countries.
Fortunately, there are cheaper alternatives to SIM cards and communication apps. With an international virtual private phone number, you can contact people worldwide for an affordable price.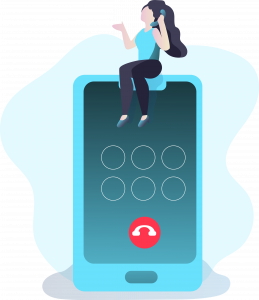 What Is a Virtual Private Phone Number?
A free virtual phone number is a telephone number that isn't bound to a fixed location. Ideal for international travelers, virtual phone numbers can be accessed using VoIP calling technology. You can access multiple phone numbers using a virtual phone service without the need to purchase any SIM card or other physical equipment.
Virtual phone numbers also provide access to local phone numbers. Thus, if you are based somewhere else, you can still make and receive calls from numbers local to a certain area without incurring any additional costs.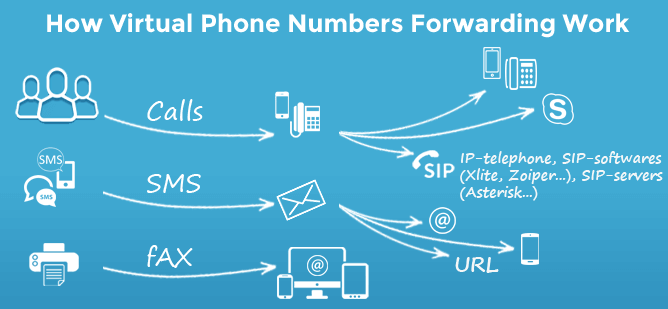 How do Virtual Phone Numbers Work?
Virtual phone numbers work by connecting an existing phone line to a phone number in the cloud. You don't need to do anything – once your virtual number is set up, everything runs automatically. Businesses use DialerHQ apps to establish local & toll-free numbers worldwide at low cost, making it easy for their customers and employees to get in touch
Let us look at some of the advantages of virtual phone numbers while traveling abroad.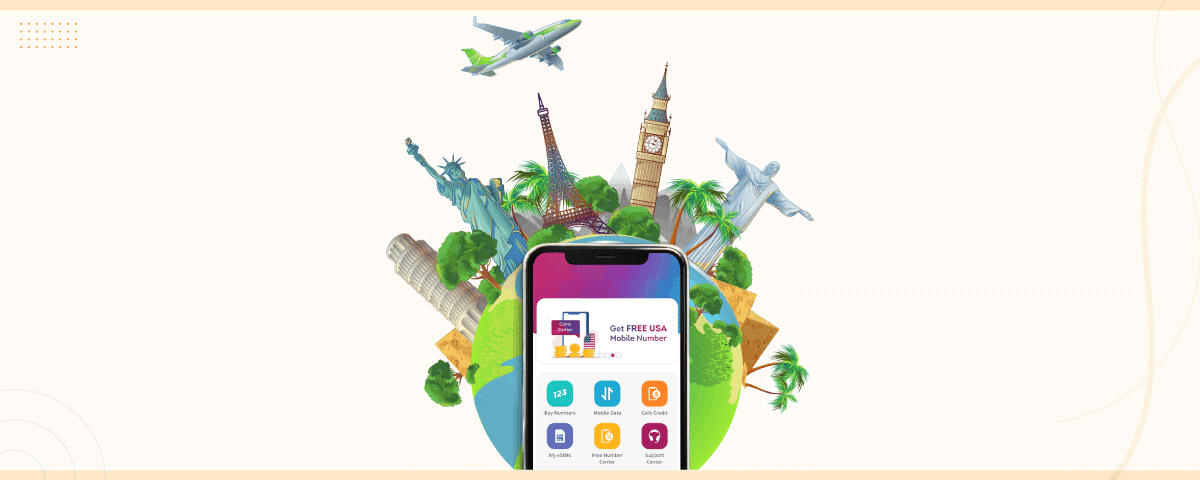 Benefits Of a Virtual Phone Number While Traveling Abroad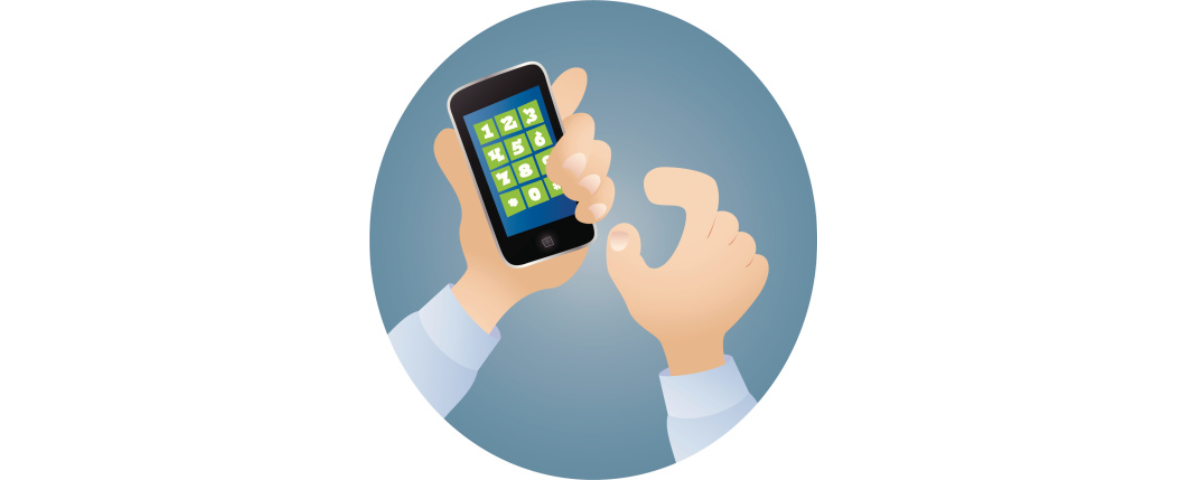 #1. Readily Available
Unlike an international phone number that requires a SIM card to be set up, a virtual phone number is instantly available. Once you have arrived at your destination, your virtual phone number is ready for use. All you require is a stable internet connection and a mobile phone.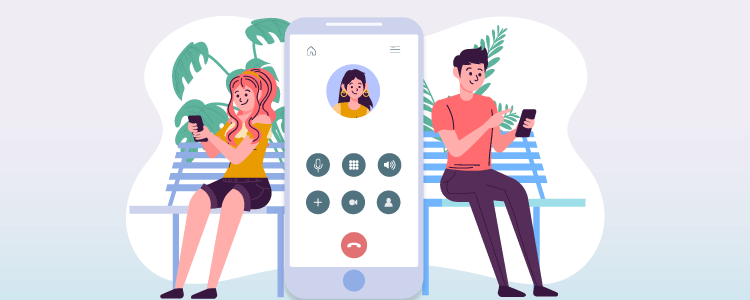 #2. Easy to Set Up
If you don't have an international SIM beforehand, getting one once you arrive can be a hassle. From visiting phone providers to set up a virtual phone number for business, getting an international phone number can be time-consuming. Moreover, in some countries, foreigners are either banned from buying a SIM card, or the process of getting one can get complex. 
With a virtual private phone number app, however, you can forget about these hassles. You can choose to get a digital phone number either before traveling or after you land. All you need to do is sign up to a virtual phone number website and pay minimal charges, and you are good to go.
#3. Keeps You Connected 
Irrespective of whether you are a student, a tourist, or traveling for work, you need a way to remain in contact with your friends and family back home. You also need a phone number to contact people in the country you have traveled to.
Since getting an international SIM card or a local number can take a few days, it can be worrisome for your loved ones back home to be unable to get in touch with you.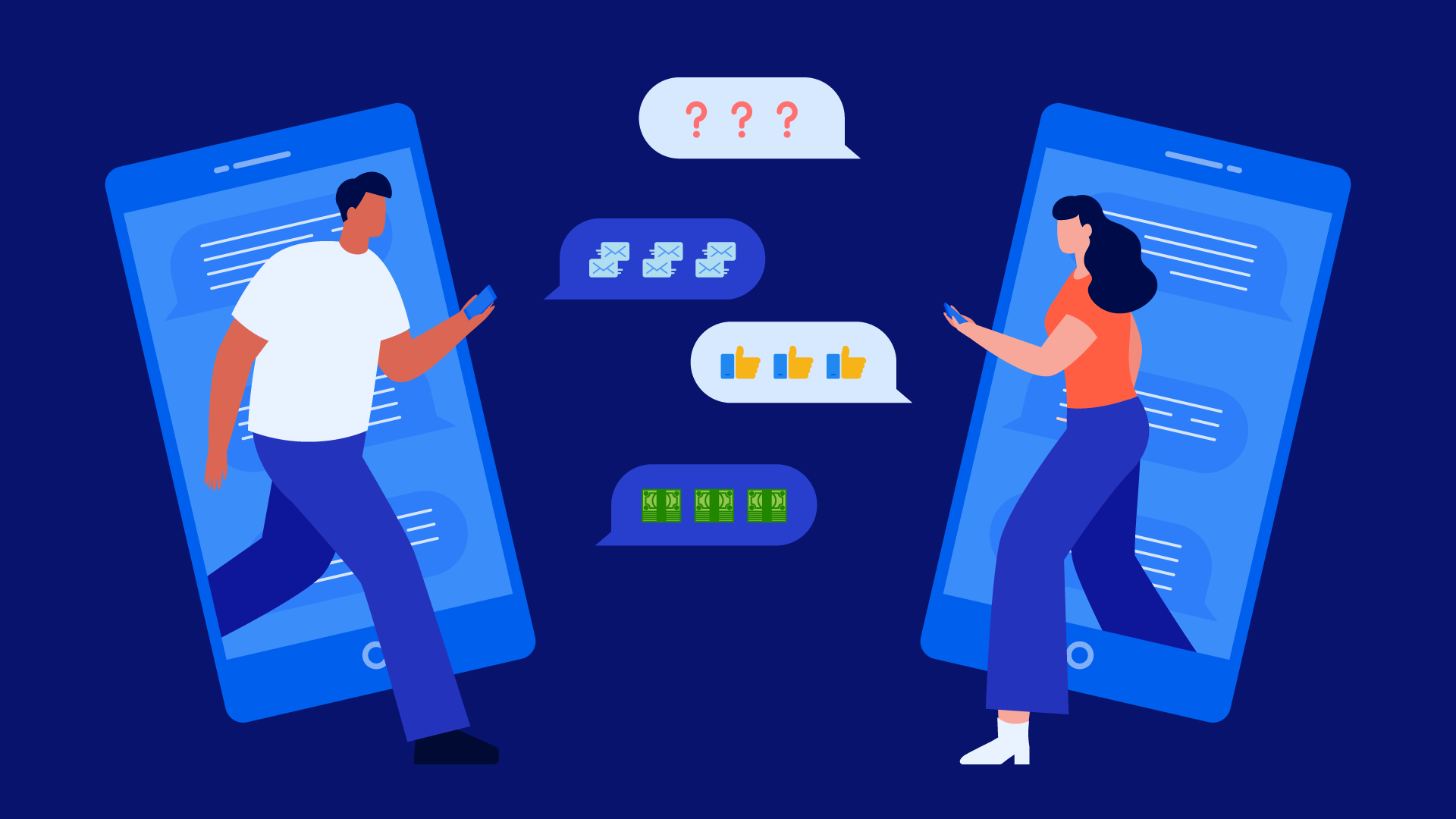 With a free virtual mobile phone number, you can say goodbye to such worries. With its instant availability, a virtual international phone number allows you to contact people, be it locally or back home, seamlessly and at cheaper rates. What's more, in case you are offline, a virtual phone network allows you to call forwarding to another number so that you don't lose any calls.
#4. Helps You Save Money
For any international traveler, one of the major concerns is making international calls. With the standard rates and tariffs, travelers are always concerned about keeping their calls as short as possible. While alternatives such as emails and social media exist, they may not always work due to laws restricting their use.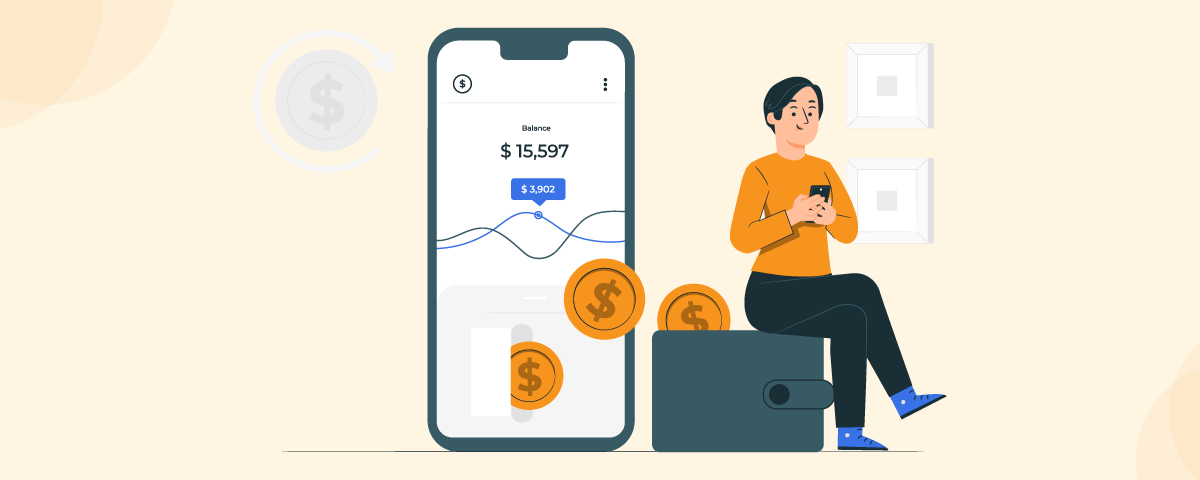 A virtual did number, on the other hand, helps you save money. They are much less costly than international calls and don't require any resources or equipment to set up. Moreover, to get a new virtual phone number, you don't need to submit any documents or proof of identification, which is required if you purchase a SIM card.
As a result, with a virtual DialerHQ, people who call you from outside of the country are able to stop paying long-distance fees, and you can forward incoming calls to your virtual phone number so that you do not have to think about any roaming fees or extra charges.
#5. Helps to Maintain Privacy
One of the major reasons you should get a DialerHQ is to maintain privacy. When you travel abroad, you might form new relations or subscribe to certain products and services that require you to provide your phone number. However, you never know if someone is trying to scam you or hijack your sensitive information. Moreover, since many people link their mobile numbers to bank accounts and identification, a hacking attempt can compromise several aspects of your life.
Using virtual telephone number, you can protect your privacy. To get a virtual phone number the phone number does not require to be linked with your identification proof or bank accounts, helping you maintain privacy. You can give your new virtual phone number to anyone without worrying about your safety. And in case it gets hacked, you can always get another phone number instantly.
Virtual International Phone Numbers for Those Traveling for Business calls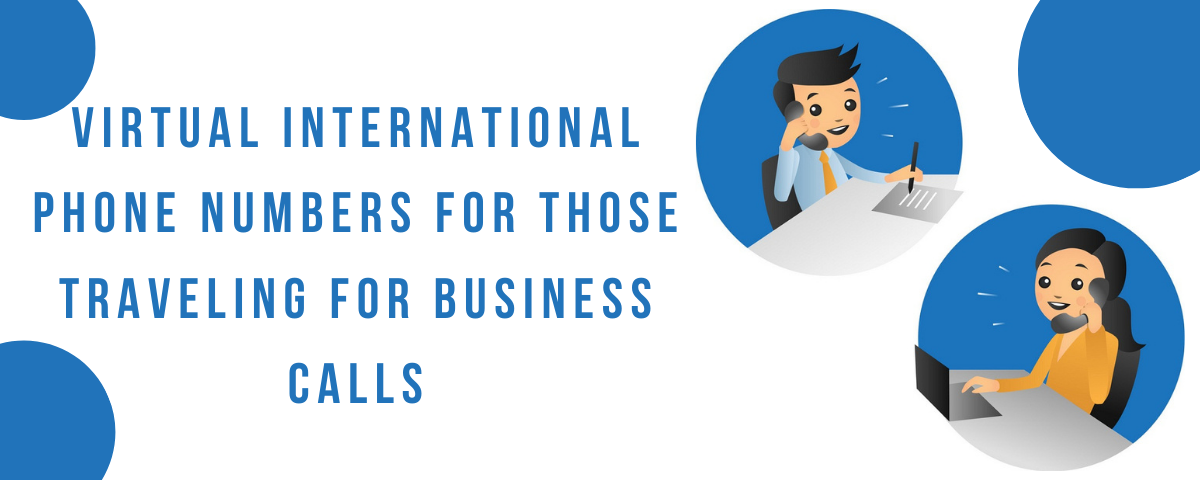 While there are several advantages of virtual phone numbers, here is why you need them even more if you are traveling for work.
#1. Absence of International Barriers
With international virtual DialerHQs, you are restricted by the availability and access to the countries from which you can make and receive calls. But with online phone numbers, there are no such barriers. You can make an unlimited number of calls from a single device to anywhere in the world. 
#2. Helps in Ease of Business
Another reason you need a virtual number for travel is that it helps ease business. You need not necessarily use your mobile phone every time you want to make a call. The virtual phone system for small businesses can be accessed from your desktop or tablet as well, and you can make calls from those devices as well.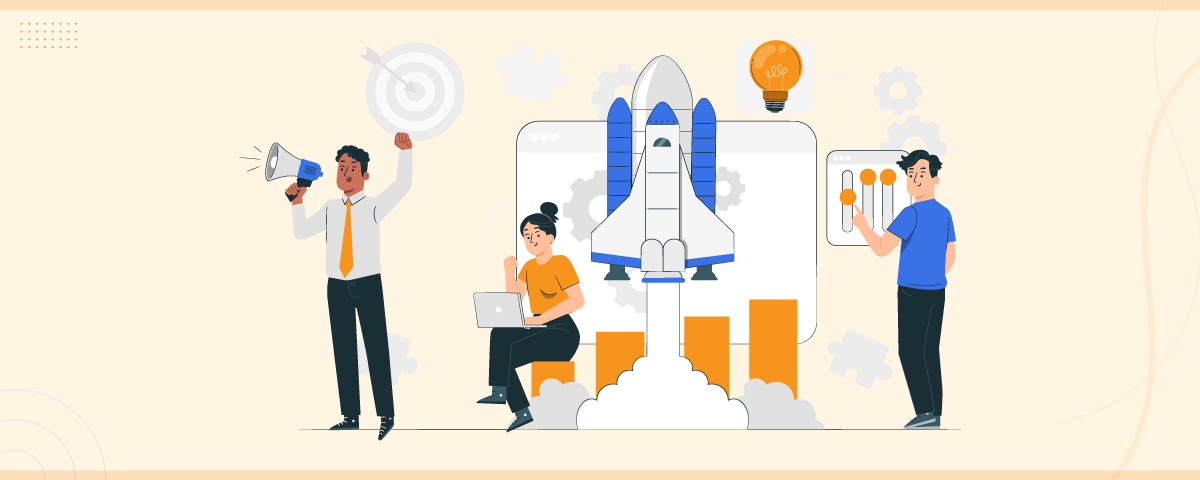 The online virtual mobile number also helps in effective business communication better since you are not restricted by international boundaries. You can make calls anywhere in the world at minimal charges. Further, if you have a team of employees in another country, worry about not being with them in person. With the help of a free virtual phone number, you can say, you do not need to be connected with them at all times.
#3. Be Where Your Customers Are
For an international business, the customers might be located in a different country than where the company is based. Local virtual phone numbers or whatsApp virtual number help you in customize your location as per the area codes where your clients are based. This can help improve credibility and brand reputation among your customers.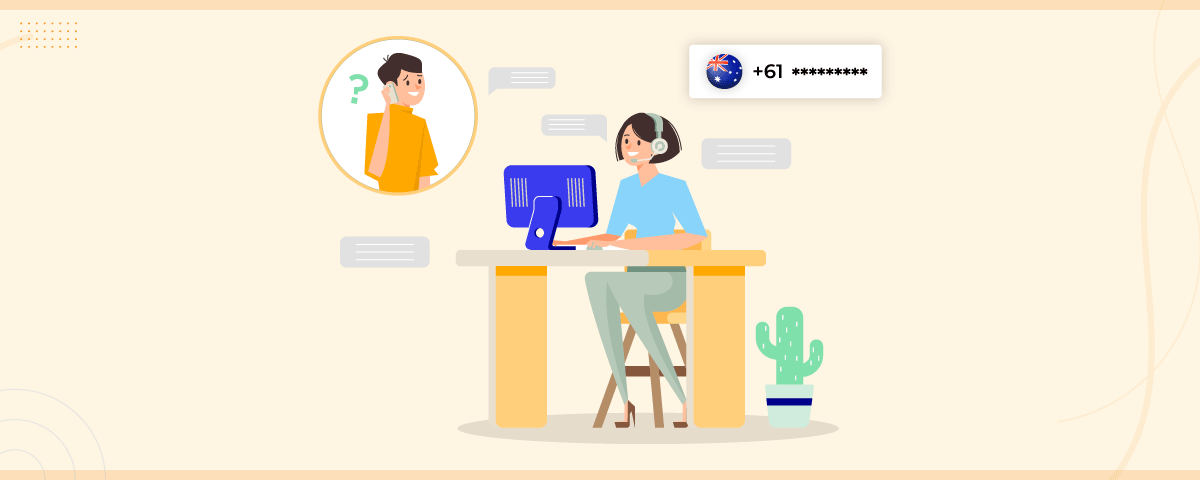 #4. Helps Activate Other Social Media Accounts
Today, an increasing number of companies are taking their business online. People are also choosing to engage with brands online more often. Since most social media platforms ask for a phone number, you can provide a virtual did number instead of a desk phone and create your company's official handle.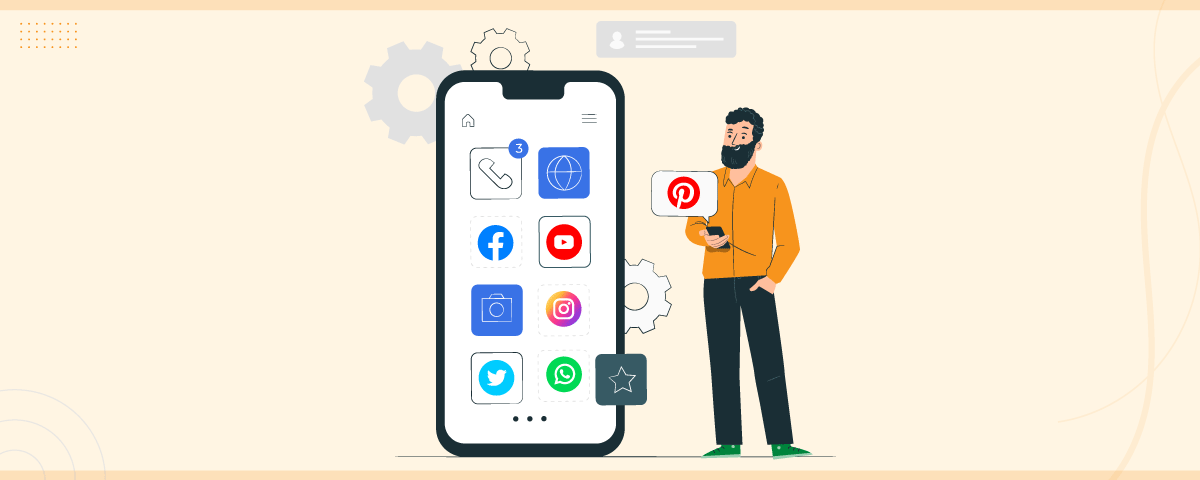 By using a virtual telephone number to activate social media accounts, you can keep your personal cell phone details and professional contact details separate. This also helps maintain your privacy and prevents your personal data from being compromised.
Conclusion
Whether you are an international student, a working professional, or a traveler, a virtual private phone number comes in handy often rather than a desk phone. It is affordable, instantly available, easy to use, and can help you get in touch with anyone and at any time around the world.
Get a virtual phone number and take calls on-the-go.
Make international calls & texts without buying a SIM card.