Get a Bahrain Virtual Number
Get your virtual Bahrain phone number and establish a local presence in Bahrain. Provide better customer care, boost your brand recognition, and stay available after hours.
Elevate your customer communication and experience.

Experience greater flexibility and scalability.

Enjoy affordable rates for International calls to Bahrain.
What is a Bahrain Virtual Number?
Bahrain phone numbers are cloud-based phone numbers that appear as local Bahrain numbers but aren't tied to a physical location. It can make and receive calls globally and be managed online. This provides a convenient and cost-effective way for businesses to communicate with customers and clients in Bahrain, enhancing their local presence without needing a physical office.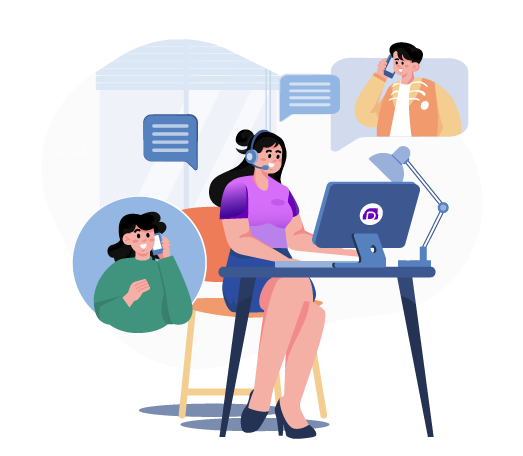 What are the Benefits of Having Bahrain Virtual Numbers?
When you buy a Bahrain phone number online through DialerHQ, you open the door to a host of advantages, such as:
Flexible pricing/features to suit your business needs.

Establish a local presence without a physical office.

Connect with Bahrain customers, and expand business reach.

Offer familiar, trusted local numbers for easy customer contact.

Reduce communication costs by eliminating international fees.

Access advanced features for improved customer service.
Different Types of Bahrain Virtual Phone Numbers
There are three primary types of Bahrain virtual numbers, each offering benefits for your business:
National Virtual Numbers:

These numbers are prefixed with the relevant area code, simplifying global communication with your business. You can establish a strong local presence in Bahrain with these numbers, making it easier for customers in the region to reach out to your business.

Toll-Free Number: Businesses can use Bahrain toll-free numbers to boost their market reputation and enhance communication between the business and its clients, potentially leading to increased revenue as they allow customers to call your business at no cost, improving customer service and accessibility.
Bahrain Mobile Phone Number: These numbers allow small businesses to make or receive calls from any device, ensuring round-the-clock connectivity with customers.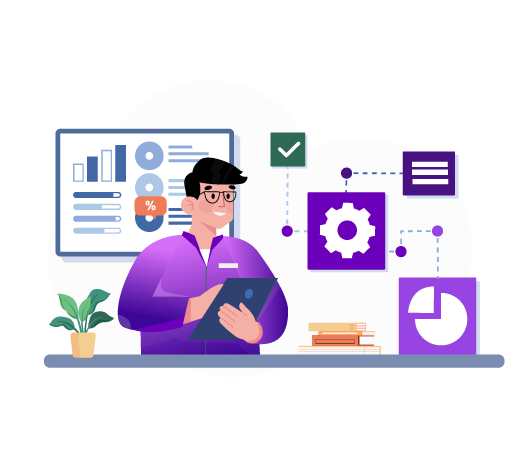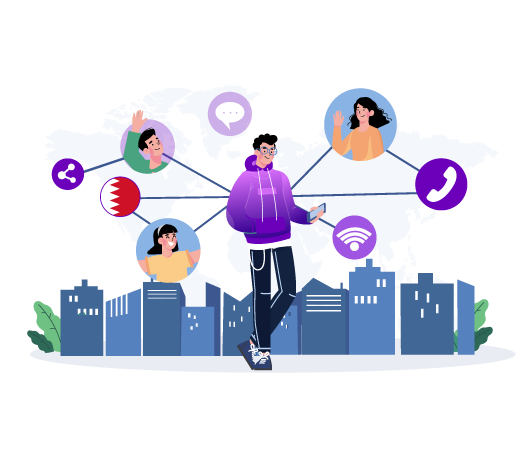 How to Establish a Local Presence in Bahrain?
A virtual mobile number from Bahrain can significantly enhance the personalization of customer interactions. There's no need for a physical presence in Bahrain to succeed in the country. Instead, a Bahraini virtual mobile number allows you to communicate with your customers more effectively.
You can make, receive, route, and forward incoming calls from Bahrain at local rates, regardless of location. Moreover, companies can use a Bahrain virtual number to track and monitor incoming calls, typically routing them to appropriate agents based on IVR inputs.
A Bahrain cell phone number has numerous features, including high-quality calling, exceptional portability, and global call forwarding that makes you forward calls at your convenience.
Why Use DialerHQ to Get a Bahrain Virtual Phone Number?
DialerHQ, a premier free Bahrain virtual number app, is your key to business expansion. Here's why it's the top choice for small businesses seeking a virtual phone system:
Affordable pricing structures for every business size

A wide array of sophisticated features

User-friendly and intuitive interface

A broad selection of area codes

Reliable system with a 99.9% uptime assurance

Outstanding 24/7 customer service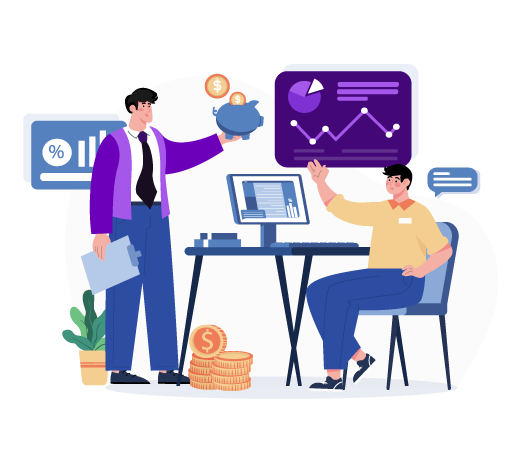 Popular Area Codes in Bahrain
This table provides a comprehensive list of popular area codes in Bahrain for phone numbers. The table includes the corresponding cities, phone number formats, and examples of how to dial within Bahrain. The information in this table can be useful for anyone who needs to make phone calls within Bahrain and wants to ensure they use the correct area code and phone number format.
| Area Code | City | Phone Number Format | Example |
| --- | --- | --- | --- |
| 17 | Manama | 17 XXX XXX | 17 123 456 |
| 16 | Riffa | 16 XXX XXX | 16 789 012 |
| 13 | Muharraq | 13 XXX XXX | 13 345 678 |
| 12 | Hidd | 12 XXX XXX | 12 901 234 |
| 14 | Isa Town | 14 XXX XXX | 14 567 890 |
| 15 | Sitra | 15 XXX XXX | 15 234 567 |
| 19 | Jidhafs | 19 XXX XXX | 19 678 901 |
DialerHQ Pricing Plans for Bahrain Virtual Phone Number
How to Get a Bahrain Virtual Number?
Embark on your DialerHQ journey now by following the 4 simple steps outlined below.

Sign in to DialerHQ.

Choose your custom virtual number & make the payment.

Configure your account, features, and settings.

Start making and receiving calls anytime, anywhere.
Features of Bahrain VoIP Numbers
Begin your journey towards establishing a strong brand presence in Bahrain today by acquiring a virtual Bahrain phone number. You can easily make your business known to the local community and win over the hearts of your customers, enhance your brand's visibility, and establish a strong foothold in the Bahrain market.
Power Dialer
Boost efficiency by allowing agents to make multiple calls simultaneously and automatically dial the next call when one finishes.
Global Connect
Extend business reach by offering virtual phone numbers for various countries, making it easy for customers to reach the business.
Call Recording
Recording helps with quality control, training, and legal compliance by recording calls for future use.
Global Call Forwarding
Enable businesses to direct calls to different phone numbers based on predefined rules or conditions, ensuring calls are responded to quickly.
Interactive Voice Response
Direct callers to the appropriate department and facilitate self-service with a guided voice response system that navigates them through the process.
Optimal Voice Quality
With DialerHQ, you can facilitate crisp, uninterrupted calls and avoid data delays, guaranteeing seamless voice transmission during incoming calls.
Frequently Asked Questions
DialerHQ's Bahrain virtual number connects callers to your chosen device using advanced call-forwarding technology. When someone dials your virtual number, the call is redirected to your preferred phone, ensuring you never miss important calls from Bahrain.
DialerHQ stands out for its reliable service and competitive rates. With our Bahrain virtual number, you can establish a local presence, enhance accessibility, and effortlessly expand your business reach within Bahrain's market.
You can retain your phone number while utilizing DialerHQ's Bahrain virtual number. The call-forwarding feature seamlessly directs incoming calls from your virtual number to your existing device, ensuring a smooth transition.
DialerHQ offers flexible plans without long-term contracts. You can choose a plan that suits your needs, whether a short-term project or a long-term business venture and make adjustments as required.
DialerHQ's Bahrain virtual number includes advanced call forwarding, customizable voicemail, and call recording options. These features empower you to manage your calls efficiently and maintain a professional communication setup.
Need a Quick & Easy Bahrain Virtual Phone Number ?
Make international calls & texts without buying a SIM card.