Get New York Phone Number
Find the perfect area code for your business or personal needs by choosing from over 1,000 local options, including popular codes like 212, 315, 347, 516, 518, 585, 607, 631, 646, 716, 718, 845, 914, 917, and 929. Don't settle for a generic code – make a lasting impression with a memorable local number that reflects your unique identity!
Why Should You Buy A Virtual New York Number?
DialerHQ is an excellent application for buying a New York virtual phone number. The app allows you to select the best New York virtual numbers from thousands of USA area code phone numbers based on region or code preferences.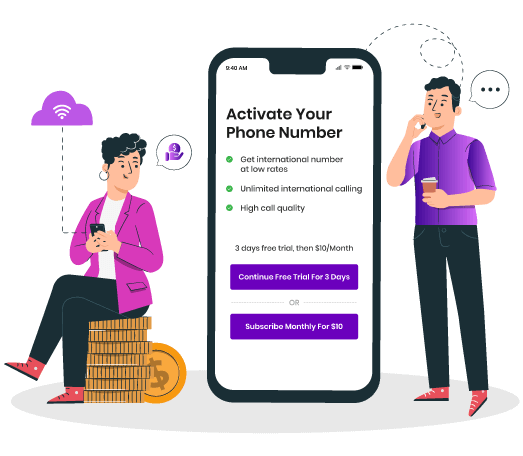 Give Communication a New Edge!
Unlock your communication potential with the New York Virtual Number. If you are a business owner, you can contact and support your New York customers from anywhere around the world using your New York Virtual Phone Number.
Besides, if you use the DialerHQ in New York, customers will get the impression that you are a local brand they can trust. This will also assist you in projecting a professional image for your brand. In addition, you can use your Virtual New York numbers to balance your personal and professional life.
For example, calling loved ones or family in New York abroad can be costly. However, you can contact them at a low cost using virtual phone numbers.
Enjoy Exceptional Portability
Since the DialerHQ application requires no additional equipment, you can access it from anywhere or wherever you go! All you need is an active plan and a stable internet connection.
You can use the DialerHQ app just like any other mobile app and the New York virtual phone number just like any other regular number, but with more benefits! The enhanced portability allows you to stay in touch with your New York-based customers at all times and better serve them.
At the same time, it will assist you in establishing an affordable 24/7 "hotline" between you and your family in New York. You don't have to worry about the equipment or call costs!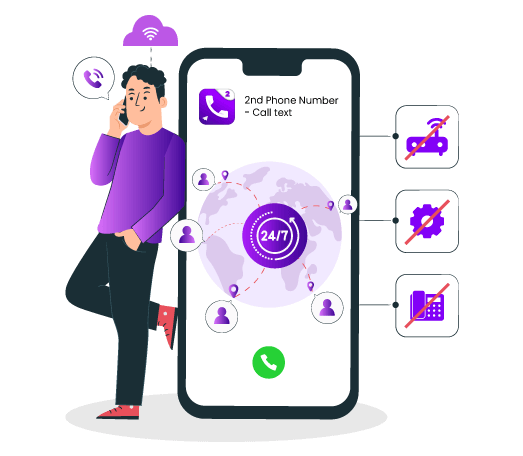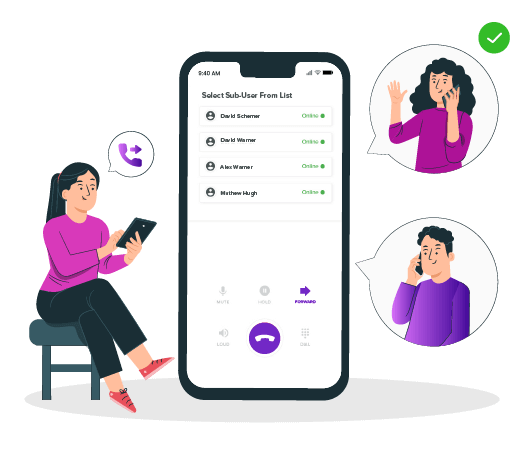 Numbers with Preferred New York Area Codes
You enjoy multiple benefits when you buy a New York virtual phone number from the best private phone number app, like DialerHQ. With exceptional portability and cost efficiency, you can pick your favorite number from a large pool of New York Virtual Numbers with a preferred area code. 
We provide phone numbers in New York with all 19 New York virtual mobile number area codes: 212, 315, 332, 347, 516, 518, 585, 607, 631, 646, 680, 716, 718, 838, 845, 914, 917, 929, and 934.
These New York area codes will allow you to better reach out to prospects and personalize as well as localize your brand. For example, if a customer in Manhattan receives a call with the prefix 718, they will feel a personal connection to the brand and undoubtedly trust it.
Cost-effective Communication Solution
Business Communication costs often account for a sizable portion of business expenses. For this reason, it is critical to keep it as low as possible. You can certainly save your money with our New York virtual phone number app.
Calling customers from regular phone lines or regular calling plans will be highly costly. However, the calling costs can be significantly reduced by buying New York virtual numbers from the DialerHQ app and using it to call New York-based virtual numbers.
Besides that, DialerHQ has three pricing plans: Standard, Premium, and Unlimited, which cost $10, $20, and $30 per month, respectively. This means you don't have to rely on just one pricing plan. Instead, you can select a package based on your usage or features' requirements.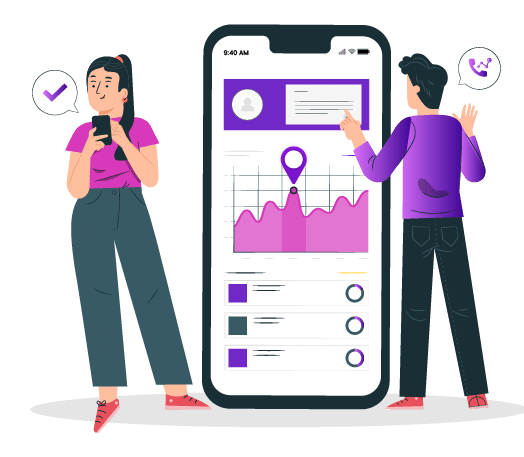 What Types of Virtual Phone Numbers Can You Get in New York?
This table offers information on the different kinds of virtual phone numbers that businesses can use in New York. These numbers include local, toll-free, national, international, mobile, and vanity numbers, and allow businesses to establish a presence in New York without needing an actual office. Toll-free numbers are particularly useful for providing free phone services to customers, while vanity numbers are memorable and help businesses stand out. Overall, virtual phone numbers provide businesses with the flexibility to improve customer service and grow their presence in New York.
| Type of Virtual Number | Dialing Code | Example |
| --- | --- | --- |
| Local New York Virtual Number | +1 | +1 212-555-1234 |
| Toll-Free New York Virtual Number | +1 | +1 800-123-4567 |
| Mobile New York Virtual Number | +1 | +1 917-555-7890 |
Popular Area Codes in New York
This table provides a comprehensive list of popular area codes in New York for phone numbers. The table includes the corresponding cities, phone number formats, and examples of how to dial within New York. The information in this table can be useful for anyone who needs to make phone calls within New York and wants to ensure they use the correct area code and phone number format.
| Area Code | City | Phone Number Format | Example |
| --- | --- | --- | --- |
| 212 | New York City | +212 XXX-XXXX | +212 555-1234 |
| 315 | Syracuse | +315 XXX-XXXX | +315 555-5678 |
| 516 | Long Island | +516 XXX-XXXX | +516 555-7890 |
| 718 | Brooklyn | +718 XXX-XXXX | +718 555-2345 |
| 914 | Yonkers | +47 55 XX XX XX | +47 55 23 45 67 |
| 71 | Trondheim | +914 XXX-XXXX | +914 555-6789 |
New York Virtual Phone Numbers Pricing Plans with DialerHQ
Get New York Virtual Phone Number With DialerHQ in 4 Easy Steps
Embark on your DialerHQ journey now by following the 4 simple steps outlined below.


Choose your custom virtual number & make the payment.

Configure your account, features, and settings.

Start making and receiving calls anytime, anywhere.
Advantages of New York Virtual Phone Numbers
A New York virtual number provides several benefits in terms of cost, quality, and service. You enjoy all of these advantages– brand building, infrastructure cost reduction, improved portability, and high-quality customer service.
Round-The-Clock Availability
Since you can take the app with you wherever you go, you can literally always be there for your family or customers as and when they need you.
No Setup Cost
DialerHQ is a regular application for which you do not need to buy any additional hardware or equipment to get started.
Large Number Pool
You`ll get a large pool of phone numbers in New York with various area codes. You can select your preferred NYC phone numbers.
A-Grade Call Quality
Since New York virtual number make calls over the internet, there will be little to no lag or distortion in call quality.
Cost-Efficiency
By buying New York virtual numbers, you save not only on infrastructure and maintenance costs, but also on calling costs.
Easy-to-Use
The DialerHQ app has a smooth UI with a low learning curve for users of all skill levels.
Frequently Asked Questions
DialerHQ provides virtual phone numbers for all area codes in New York, including 212, 315, 518, 607, 716, 845, 914, and more. You can get Manhattan, Brooklyn, Buffalo, or statewide NY numbers.
Getting a virtual number for New York from DialerHQ is quick and easy. Just pick your area code, select a number, set up your account, and start receiving calls and texts instantly.
Yes, DialerHQ lets you choose from phone numbers corresponding to all major NY area codes. This helps establish a local presence in your desired region of New York.
Definitely, you can port your existing New York phone number over to DialerHQ's system. This allows you to maintain number continuity. Connect with our team to understand how to port your New York phone number.
Need a Quick & Easy New York Phone Number?
Make international calls & texts without buying a SIM card.