Get A Delaware Virtual Phone Number
Businesses can communicate with consumers throughout the state without having to be physically present by using an online Delaware virtual number. This is essential for creating a positive local image and trust, boosting Delaware's self-assurance, and enabling affordable worldwide communication. This priceless tool enables companies to reach a wider audience and makes it easier for them to provide international customer service to their Delaware-based consumers.
Choose from DialerHQ's four editions of USA Virtual Phone Numbers to fit your business's needs and budget.
We've enriched our Delaware virtual numbers with a range of innovative features to better meet the needs of our customers.

Powerful AI-enabled dashboards
Call forwarding
Interactive dashboards
Call tracking
Automatic call distribution
Power dialer
Trusted by 4000+ companies







Make Inroads into Delaware Local Markets with +1 Virtual Numbers
Engage with your Delaware prospects and customers more effectively. Address their inquiries promptly and provide assistance whenever needed – all with your +1 Delaware virtual numbers.
Harness the potential of the Delaware market with a virtual phone number.

Attain a competitive advantage, foster trust, and guarantee smooth communication.

Broaden your market presence, reduce expenses, and embrace adaptability.
Why Do You Need A Delaware Phone Number?
Obtaining a free Delaware number offers a multitude of benefits. It allows you to better serve clients in Delaware while minimizing overhead expenses. Here are the primary reasons to acquire a free virtual Delaware phone number:
Create a Regional Presence

Broaden Your Industry Influence and Outreach

Cut Expenses and Eradicate International Calling Fees

Elevate Credibility with a Delaware Mobile Number

Cultivate Customer Loyalty and Engagement
Enhance Customer Connectivity in Delaware
Benefits of DialerHQ Delaware Virtual Number
Get Delaware virtual numbers from DialerHQ to get your business's communication process growing. Use the powerful capabilities of the Delaware virtual numbers from DialerHQ to improve communication.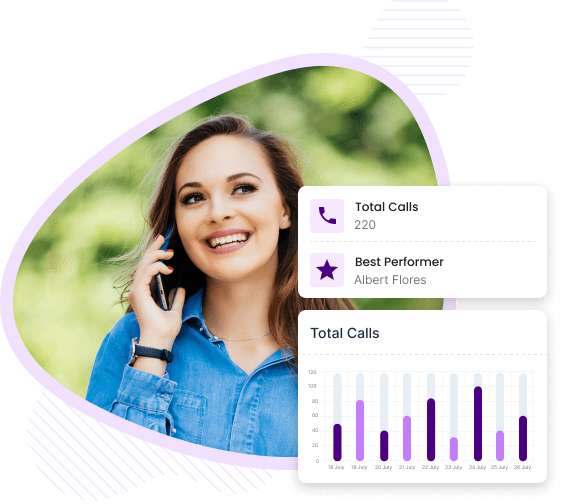 Improved Productivity
With over 50 call management and communication capabilities, DialerHQ's painstakingly built phone system will boost your team's performance and guarantee better results.
Cost-Effective Communication
You may save costs on international calls, maintain seamless online operations, and maximize your budget by using DialerHQ's virtual phone lines for Delaware. Additionally, our system maintenance guarantees that there won't be any unforeseen expenses.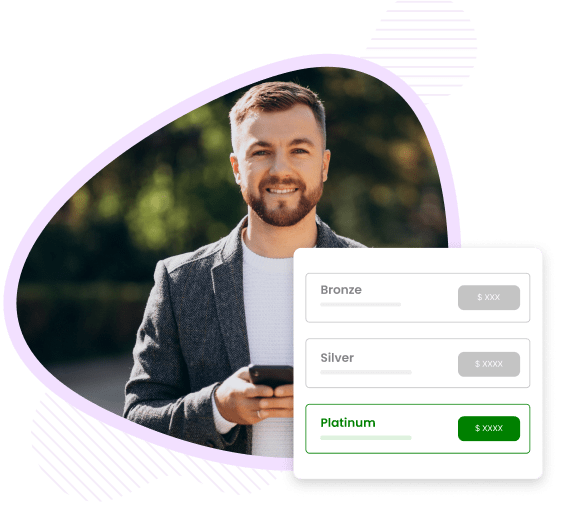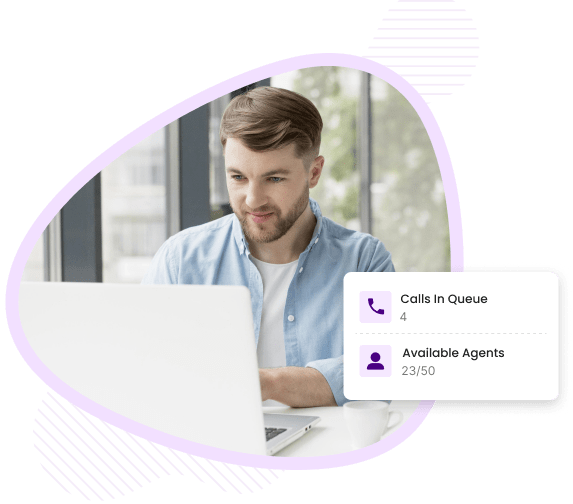 Seamless Mobility
Savor the convenience of using your DialerHQ Delaware virtual numbers on any device, including laptops and smartphones, to guarantee your esteemed clients constant availability around the clock.
Actionable Insights
We recognize the significance of making decisions based on data. As a result, our virtual phone system has several dashboards and editable reports that enable you instant access to campaign insights in real time so you can make any necessary adjustments.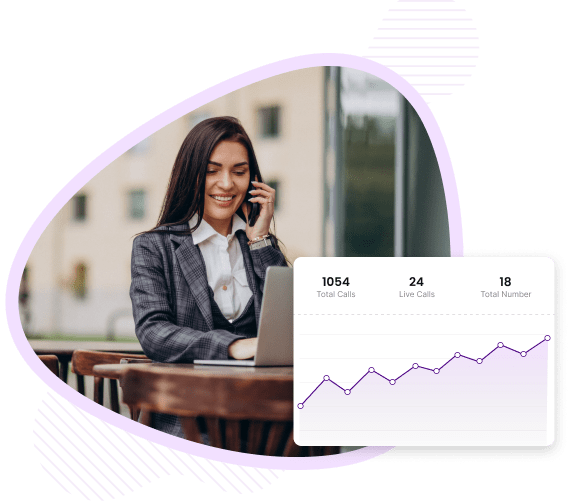 How To Get An Delaware Virtual Number?
Log in to your DialerHQ account.
Select your customized virtual number and complete the payment process.

Set up your account, customize features, and adjust settings according to your preferences.

Start making and receiving calls at your convenience from anywhere.
Top 5 Delaware Virtual Number Providers
There are hundreds of small, medium, and large Delaware virtual number providers in today's market. So, It can be a challenging task to identify the most suitable Delaware virtual phone number provider. To simplify this issue, our team of VoIP experts has researched and evaluated several leading virtual phone number providers in the Delaware on various factors, including ease of use, pricing, customer support, user interface, online reviews, and more. Below are our findings, presented in a particular order:
Features
DialerHQ
CallHippo
AVOXI
8X8
Grasshopper

Ideal For

Small business
Medium business
Enterprise

Small business
Medium business
Enterprise

Small business
Medium business
Enterprise

Medium business
Enterprise

Small business
Medium business
Enterprise

Free Trial

10 Days
10 Days
7 Days
30 Days
7 Days

Exclusive features

Free phone numbers
Call forwarding
Multi-level IVR

Multi Level IVR
Power dialer
Call monitoring

Auto attendant
Call recording
Voicemail transcription

Unlimited calling (US & Canada)
Call transfer
Auto attendant

Caller screening
Call forwarding
Conference calling

Pricing starts at

$12 per user per month
$16 per user per month
$19.99 per user per month
$15 per user per month
$26 per user per month

Installation fee

None

None

None

None

None

Customer support

Chatbot
Call support
Email support

Chatbot
Call support
Expert consultation

Chatbot
Call support
Online ticket

Chatbot
Call support
Online ticket

Chatbot
Call support
Online ticket

Platforms supported

Android
iOS
Web-based
Desktop

Web-based
iOS
Android
Desktop

Android
iOS
Web-based
Desktop

Web-based
iOS
Android
Desktop
What pricing options are available for Delaware virtual phone numbers?
Call Center Solution (CCS)
Ideal for Bulk Calling for Sales, Support and Call Center Teams
Power & Predictive Dialer
Automatic Machine Detection
Industry leading call connect rates
Compliance Call Recording
Forward To External Device
Smart DID Routing
Speed To Dial
Auto Rotate
Local Presence
Call Barging
Call Queuing
Create Team
Call Whisper
Post Call Survey
After Call Work
Target Vs Achievement
Multiple Level Call Transfer
Route to External Number
Forward to Multiple Device
Google Drive, AWS S3 Integration
Embedded Dialer Integration
Show More
Show Less
Start Free Trial
Office Phone System (OPS)
Ideal for Businesses to support their Customers and not for Bulk Calling
Unlimited calling in UK, US/Can, Aus
Manual Calling Dialer
Auto Rotate DID
Call Tagging
Custom Greetings
Create Team
Call Barging
Shared Inbox
Call Cascading
Audit Logs
Webhook
Phone Support
24*7 Support
Contact Us
Call Notes & Ratings
Dedicated Account Manager
Personalized Onboarding
Advances Integrations
Custom Integrations
Annual Business Review
Show More
Show Less
Start Free Trial
Delaware Toll-free Numbers
Empower customer engagement in Delaware using our Toll-free numbers. Provide your customers with a free and convenient way to reach your business, enhancing customer satisfaction and strengthening brand loyalty with DialerHQ.
Get Started With DialerHQ in 4 Easy Steps
Embark on your DialerHQ journey now by following the 4 simple steps outlined below.

Sign in to DialerHQ.

Choose your custom virtual number & make the payment.

Configure your account, features, and settings.

Start making and receiving calls anytime, anywhere.
Features Of A Delaware Virtual Phone Number
DialerHQ's Delaware virtual phone numbers with revolutionary features can massively boost your team's efficiency and cut costs. The features include:
Call Center Analytics
Utilize data-driven insights to enhance your support team's efficiency and elevate the customer experience.
Call Routing
Ensure you never overlook crucial calls by directing them to the right person when you're unavailable. Amaze your clients with your swift responsiveness.
Call Insights
Gain valuable understanding of the effectiveness of your phone support, including metrics like missed call rates and employee call volume.
Call Barging
With call barging, discreetly keep an eye on and assist with calls. Give your team leaders the authority to intervene on time when needed during discussions.
Power Dialer
Optimize the client outreach process to allow your sales force to concentrate on those who respond, thereby boosting productivity.
Frequently Asked Questions
To purchase a Delaware phone number, follow these steps:

Visit the DialerHQ website.
Sign in or create a new account.
Browse the available Delaware phone numbers.
Select the one that fits your needs and click "Buy."
Complete the payment process.
Once payment is confirmed, you'll have access to your new Delaware phone number.
You can forward calls to multiple phones, depending on your plan with DialerHQ.
Yes, DialerHQ offers a variety of Delaware area codes for you to choose from.
It typically takes a few minutes to set up and get a Delaware virtual phone number with DialerHQ.
DialerHQ offers features like Power Dialer, Global Connect, Call Recording, Call Conference, and Call Transfer to improve communication with USA-based contacts.
Get A Virtual Phone Number In The Delaware Today
Make international calls & texts without buying a SIM card.