Get A South Korea Virtual Phone Number
Are you ready to expand your business into South Korea? With DialerHQ, all you need is a stable internet connection – automate and grow your business without any physical presence.
You are just one step
ahead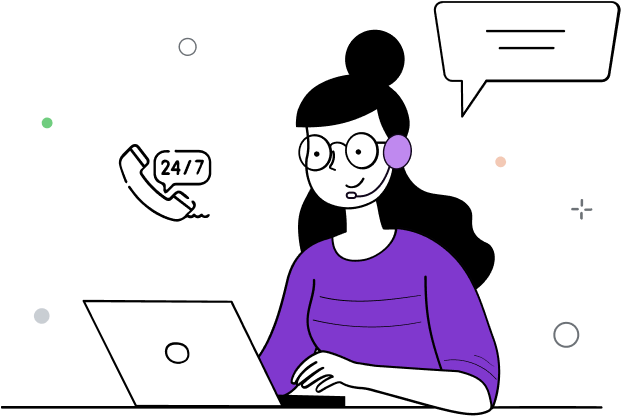 Thank You.
One of our Representative will connect with you shortly.
Why Should You Buy A Virtual South Korean Phone Number?
Because you can call South Korea from anywhere in the world! It's that simple. You'll never have to worry about whether or not your phone will work in another country again. And best of all, it won't dig a hole in your pocket.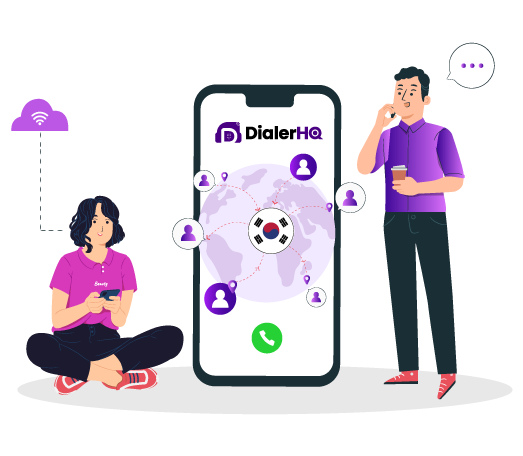 Reach People All Over The World
You can use the South Korea telephone number to set up a business in South Korea. You can use them to open a bank account in South Korea. Finally, they are often less expensive than other phone numbers because they are not tied to specific carriers or regions worldwide.
A South Korea phone number is a virtual number that lets you route incoming calls to any number you want, in any country. By setting up a virtual number, you can give callers an international experience without having to put down roots.
With DialerHQ's programming interfaces, it's easy to program a virtual number to ring your cell phone and then forward the call to your landline when you're home—or even let it ring at all hours on your primary office line while forwarding unknown calls in the middle of the night to voicemail.
Hassle-Free Access
The most prominent benefit is that getting a DialerHQ in South Korea is easy, and you don't need to be in Korea to get it. All you have to do is open your browser and go online.
You can buy a South Korea number from anywhere in the world, which makes it very convenient for people who want to call or message their friends or family members who live in South Korea.
Additionally, most providers have no contracts or commitments. This means that if something doesn't work out with your provider or service, nothing is stopping you from switching providers or services at any time!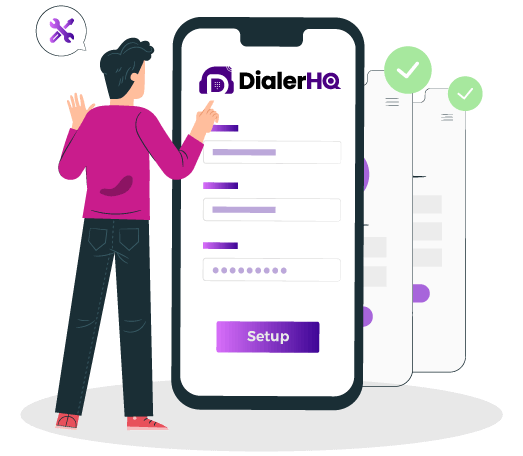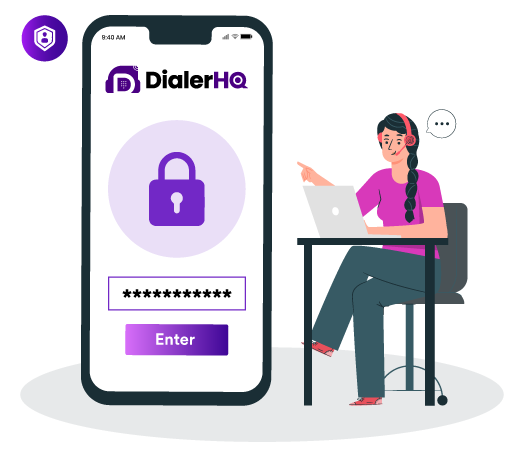 Protect Your Privacy
South Korean phone numbers don't have an address associated with them (so they can't be traced) and they can be forwarded anywhere you want to go.
You could choose to forward your virtual number to a new location every day—even if you're just going on vacation for the week! That way, any calls or texts will get forwarded to wherever you're staying.
It's also great for business use: if a client asks for your office business phone number, you can give them a virtual number and keep your real one from prying eyes. Virtual numbers are also great for protecting yourself from solicitors and marketers who might otherwise find ways to track down your phone number and call you even when it isn't convenient.
Affordable Pricing & Great Features
Many businesses don't want to spend money on a physical location for their business because they don't need one or don't want to pay for one if they don't need it.
Virtual phone numbers give businesses the opportunity to save money without sacrificing convenience by using cloud-based services instead of installing equipment at an office location.
Businesses that operate online can use virtual phone numbers to communicate & give callers and customers a real-sounding phone number that connects them with the business. This helps reduce the amount of time it takes for customers and clients to track down someone in order to get help or information from a company.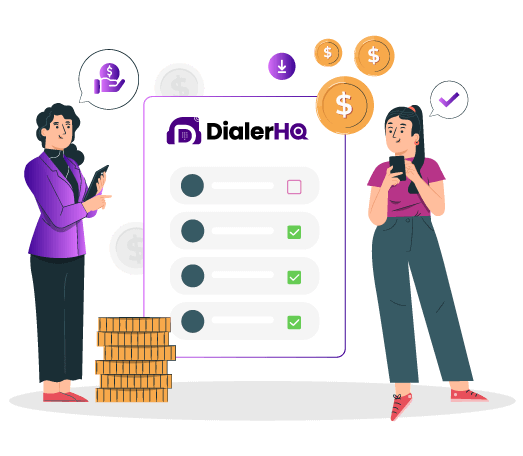 Different Types of Phone numbers Available in South Korea
The following table provides a comprehensive overview of the various phone number types that are currently available in South Korea. It contains information on landline, mobile, VoIP, toll-free, and virtual numbers, including their formats, features, as well as their respective advantages and disadvantages. This information may prove useful for individuals or businesses in deciding which phone number type would be most suitable for their particular requirements.
| Type of Phone Number | Description | Number Format | Feature | Pros | Cons |
| --- | --- | --- | --- | --- | --- |
| 010 | Standard mobile phone number | 010-xxxx-xxxx | Text messaging, voice calls, data usage | Widely used, easy to remember | Expensive, limited availability |
| 011 | Older mobile phone number | 011-xxx-xxxx | Voice calls only | Less expensive than 010 numbers | Not compatible with text messaging or data usage |
| 02 | Seoul landline number | 02-xxx-xxxx | Voice calls, landline features | Widely recognized as the Seoul area code | Limited to Seoul area only |
| 031 | Gyeonggi landline number | 031-xxx-xxxx | Voice calls, landline features | Widely recognized as the Gyeonggi area code | Limited to Gyeonggi area only |
| 070 | Internet phone number | 070-xxxx-xxxx | Text messaging, voice calls, data usage | Less expensive than mobile or landline numbers | Less reliable than other types of numbers, limited availability |
List Major Area Codes for Virtual Phone Numbers in South Korea
This is a table that displays area codes for virtual phone numbers in South Korea. The purpose of the table is to aid individuals or businesses in selecting an appropriate area code. Information about number types and formats is also included for each area code.
| Area Code | Location | Number Format |
| --- | --- | --- |
| 02 | Seoul | 02-xxx-xxxx |
| 031 | Gyeonggi-do | 031-xxx-xxxx |
| 032 | Incheon | 032-xxx-xxxx |
| 033 | Gangwon-do | 033-xxx-xxxx |
How Much Does
South Korea

Virtual Phone Number Cost?
Call Center Solution (CCS)
Ideal for Bulk Calling for Sales, Support and Call Center Teams
Power & Predictive Dialer
Automatic Machine Detection
Industry leading call connect rates
Compliance Call Recording
Forward To External Device
Smart DID Routing
Speed To Dial
Auto Rotate
Local Presence
Call Barging
Call Queuing
Create Team
Call Whisper
Post Call Survey
After Call Work
Target Vs Achievement
Multiple Level Call Transfer
Route to External Number
Forward to Multiple Device
Google Drive, AWS S3 Integration
Embedded Dialer Integration
Show More
Show Less
Start Free Trial
Office Phone System (OPS)
Ideal for Businesses to support their Customers and not for Bulk Calling
Unlimited calling in UK, US/Can, Aus
Manual Calling Dialer
Auto Rotate DID
Call Tagging
Custom Greetings
Create Team
Call Barging
Shared Inbox
Call Cascading
Audit Logs
Webhook
Phone Support
24*7 Support
Contact Us
Call Notes & Ratings
Dedicated Account Manager
Personalized Onboarding
Advances Integrations
Custom Integrations
Annual Business Review
Show More
Show Less
Start Free Trial
Buy
South Korea

Virtual Phone Number With DialerHQ in 4 Easy Steps

Embark on your DialerHQ journey now by following the 4 simple steps outlined below.


Choose your custom virtual number & make the payment.

Configure your account, features, and settings.

Start making and receiving calls anytime, anywhere.
Features Of Buying South Korean Numbers
Virtual phone numbers help you leverage the full power of your business's information technology infrastructure and provide a seamless experience for your customers.
Here are some of the advantages and features of a virtual phone number:
Call Forwarding:
Forward calls to any number you wish, including other lines or extensions of your existing PBX. This is great if you forward all calls to an assistant or another employee.
Auto Attendant (IVR):
Using our inbuilt IVR function, create custom greetings and link them to extensions so callers know how to contact the right person. You can also create multiple auto attendants depending on the time of day or day of the week.
Call Queuing and Automatic Callbacks:
Set up call queues and automatically return calls later. You can set up a queue as per departments. And with automatic callbacks, when an agent is unavailable, callers are queued and then automatically called back when an agent becomes available.
Business SMS:
With a virtual phone number, you can create and send business SMS messages to your customers. This is a great way to engage with your customers on a personal level.
Call Recording:
If you ever need to record a call, you can do so with the click of a button on our platform. That way, if there's ever an issue with one of your vendors or clients, you'll have a record of it!
Quick Set Up
Setting up a South Korea presence is a challenge. With our South Korean virtual mobile number app, you simply need to download the app and install it. 
Frequently Asked Questions
Setting up a South Korea virtual phone number with DialerHQ involves these steps:
Step 1: Sign up on DialerHQ.
Step 2: Choose South Korea as your desired country.
Step 3: Select the specific region within South Korea.
Step 4: Select a suitable plan and make the payment.
Step 5: Start receiving calls on your new Irish number right away.
Step 6: Configure the system, import contacts, and start making calls.
Utilizing a South Korea virtual phone number from DialerHQ offers benefits like establishing a local presence, improved customer communication, and access to advanced call management features.
DialerHQ's South Korea virtual phone numbers boast reliable connectivity, with the Smart Switch feature ensuring seamless connections and uninterrupted calls.
DialerHQ provides four pricing plans for South Korea virtual phone numbers:
Basic: $0/month.
Bronze: $7.99/month.
Silver: $11.99/month
Platinum: $19.99/month
.
Need a Quick & Easy South Korea Phone Number?
Make international calls & texts without buying a SIM card.