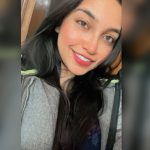 Senior Writer: Hiba Ali
Reading Time:
7
Minutes
Published :
October 5, 2022
What is IVR (Interactive Voice Response)?
Interactive voice response (IVR) is an automated business phone system technology that interacts with callers and greets and acts on information it collects from the callers. IVR uses pre-recorded messages and provides menu-selecting options or speech recognition features to help the callers to proceed toward the right departments or specialist agents. According to the caller's choices, the IVR offers further problem-solving options.
If the issue is typical or complex and requires human interaction to understand, the IVR route the callers to a human agent who can better handle their needs.
IVR software integrates computer and telephone technologies to improve IVR call flow and reduce wait times, increasing customer satisfaction.
An IVR allows you to manage inbound calls by gathering information about the client inquiry before automatically assigning the IVR call to the correct department.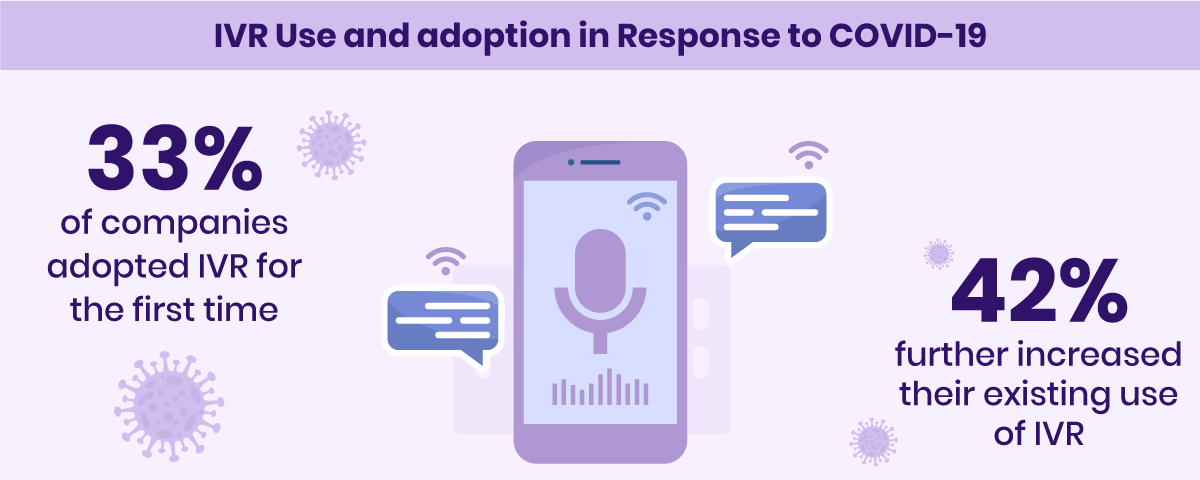 What is The Use of the IVR System?
It is common for companies and contact centers to use interactive voice response systems, or IVRs, to route calls based on options made by the caller. For example, the IVR can determine if the caller wants to contact the billing or technical support through these choices.
Traditionally, people only used it to organize call queues in call centers. For example, companies used it to inform callers that the system would record their incoming calls and ask if they wanted to proceed. It also provides information like promos, updates, or other vital information or instructions.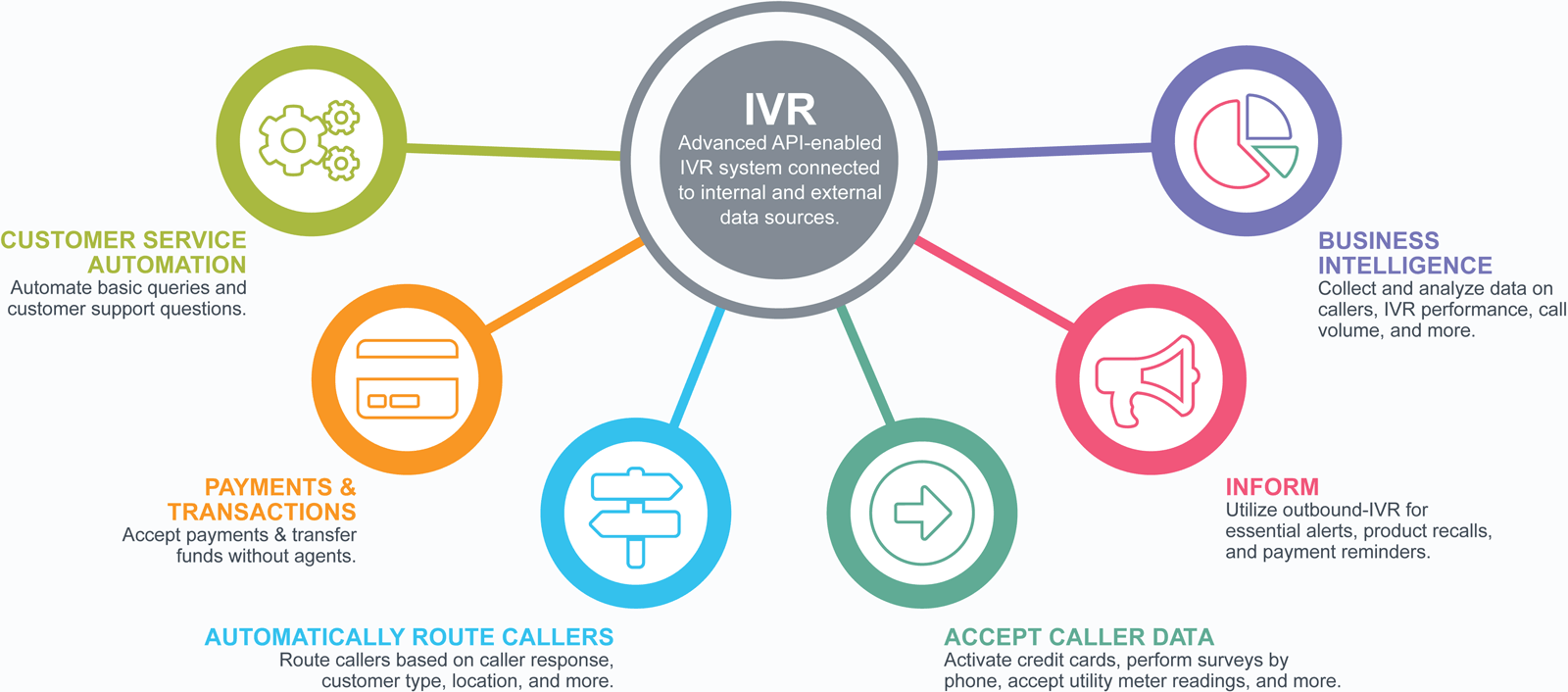 (Source)
Since they were first developed, IVR systems have come a long way and are now often used to automate basic processes to give callers self-service options. IVRs can directly handle these processes in place of call center agents to resolve simple customer needs and queries. Some examples of IVR tasks include:
Account balance inquiries

Obtain account information

Change passwords or PINs

Check the pricing, directory, etc., of products.

Completing surveys and lead forms

Transfer funds or make small payments
How does an IVR Work?
An IVR is a virtual assistant for your company, enabling callers to self-serve easily and efficiently. The following is a simple example of an IVR system work: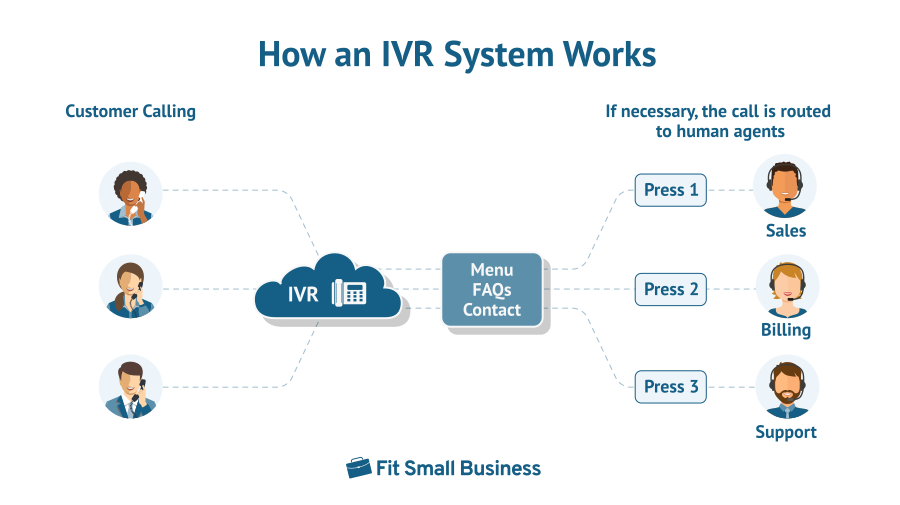 (Source)

When the auto-attendant of your ACD greets a call, your IVR kicks in & presents the phone menu to the caller.
In IVR phone menus, callers can choose between different options according to their needs. The caller can interact with the options provided by the IVR by hitting the phone's touch-tone keypads. In these modern times, some cloud contact centres are using a voice response IVR system that recognizes the voice commands of the caller and responds accordingly.
(Callers can also interact with the system through voice response through speech recognition in newer cloud contact centres)
Through the IVR self-service process, the caller can resolve their query or

purpose for calling

. IVR authorizes the system to determine the agents with the skills to handle the caller's needs, and the ACD routes the IVR call to the appropriate live agent. This is the qualification phase, which triggers the skills-based routing feature.
IVR menus are the response systems that assist customers during the IVR experience. For example, callers can use the IVR menu with the touch-tone keypad selection or by their voice input.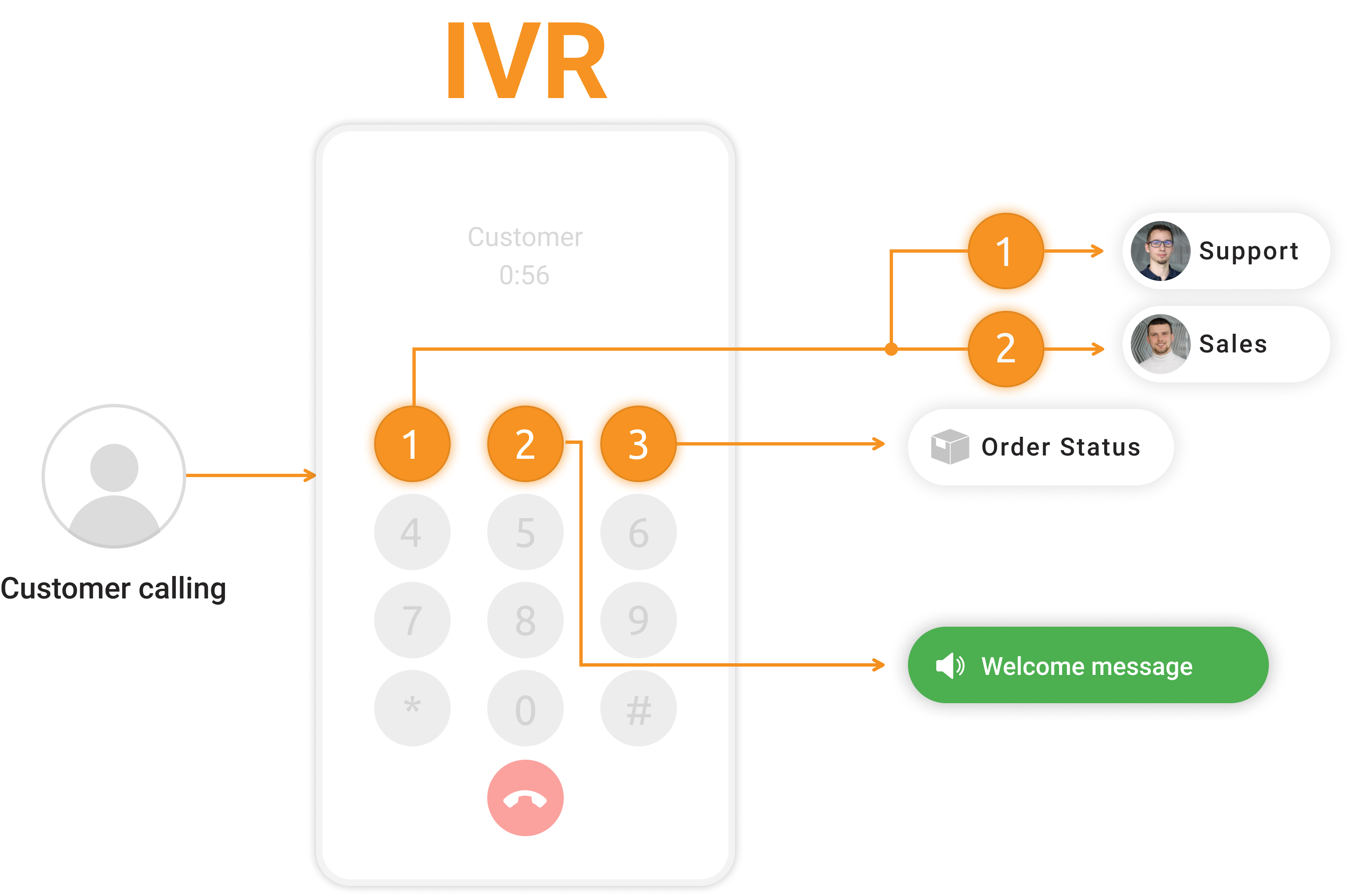 (Source)
We must admit that we all have heard this a million times while calling customer care "press 1 for customer service or press 2 for talking to an executive," that is the programmed or, we can say, the pre-recorded message of an IVR menu.
An IVR is like a tree in which you can create as many branches of options for your caller as you want.
But make sure your company's IVR system options should be simple and easy.
How to Set Up the IVR for Your Business?
In the old days, IVR was totally different to what we thought and setting up an IVR was a way more complicated process, But thanks to the cloud-based call centre solutions, now you can set up an IVR with some easy steps.
Follow these IVR setup best practices to ensure both customers and agents benefit from your interactive voice response system: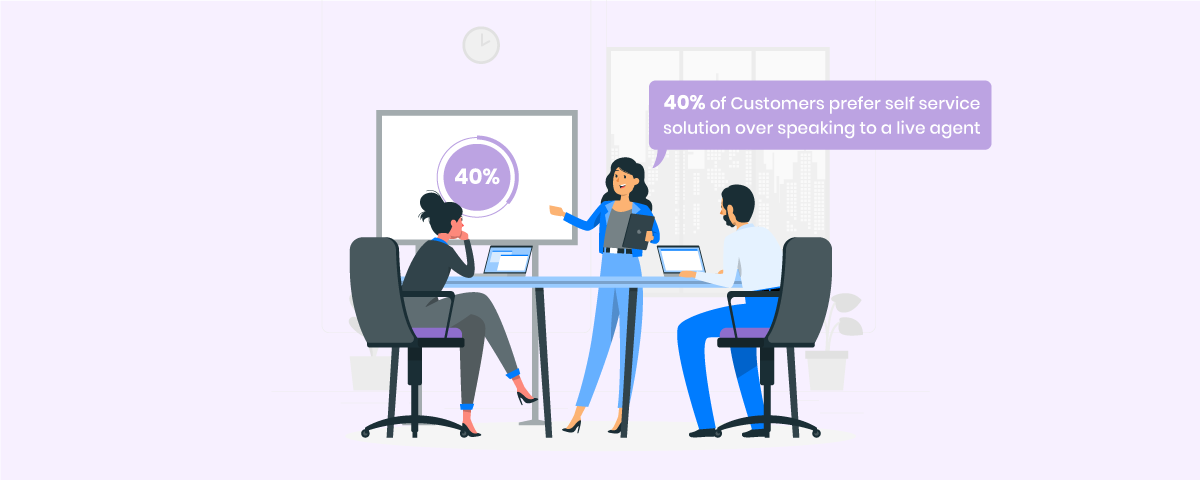 Make pre-recorded call prompts and menus as simple as possible:
Provide clear and easy-to-understand prompts (hire a voice pro if needed)

During the

IVR interaction

, provide a way to switch to a live agent at any time

Make sure IVR scripts and call menus are updated frequently

For instant access to customer information, integrate third-party CRM tools

Rather than putting customers on hold, let them schedule automated callbacks

Prepare several alternative routing options in case your preferred agent is unavailable

Ensure effective menus/announcements by establishing/studying automatic analytics/recordings
What Are The Benefits of IVR technology?
Here are some of the most common benefits and advantages you can expect from implementing a modern IVR in your contact center:
1. Leads to Better Customer Service
It is not fun to waste your time calling a call center, but that is precisely what happens. The longest wait to get a live agent, the extended hold times because the agent is not adequately equipped to deal with an issue, and the constant transference to different departments are all problems. Worse still are times when their concern is not resolved.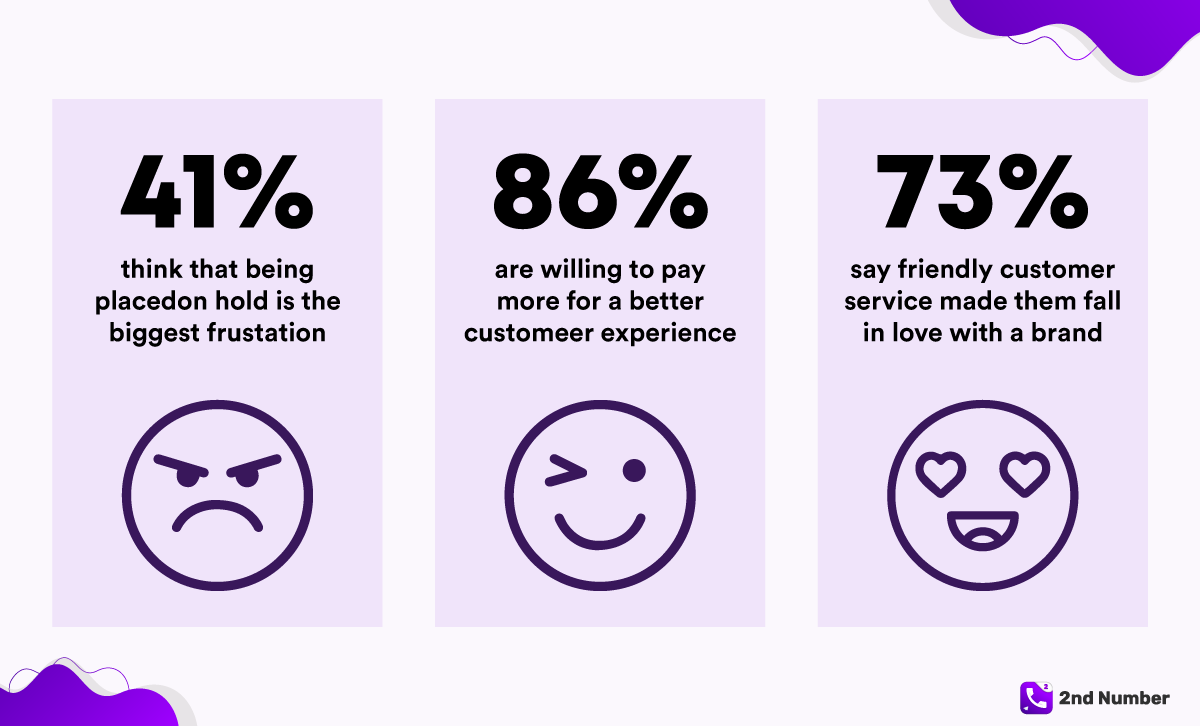 In a well-designed IVR, every step serves a purpose. Either the IVR provides callers with the information they seek or determines their needs so that the appropriate agent is transferred to them immediately.
Consequently, customers will feel that choosing your company is not a waste of time and money since first contact resolution (FCR) increases, and they will not need to call again.
2. Helps You Project a More Professional Image
There used to be a high cost associated with IVR systems, without even considering the hardware and infrastructure required to support them, so IVR is still associated with enterprise-level solutions that only large corporations can afford.
However, that's no longer the case. IVR is now part of most cloud contact center solutions, which are also more affordable than their on-premise counterparts.
Small or medium-sized businesses can benefit from an enterprise-level IVR phone system that can enhance their professionalism without breaking the bank.
3. Improves Agent Performance & Morale
A call center agent's life will be much easier with an automated IVR, which would reduce the number of calls a call center agent has to handle. It is not designed to replace agents but rather to make their lives much more manageable.
In call centers without an IVR, inbound calls can be too high, resulting in agents receiving calls that they aren't prepared to handle.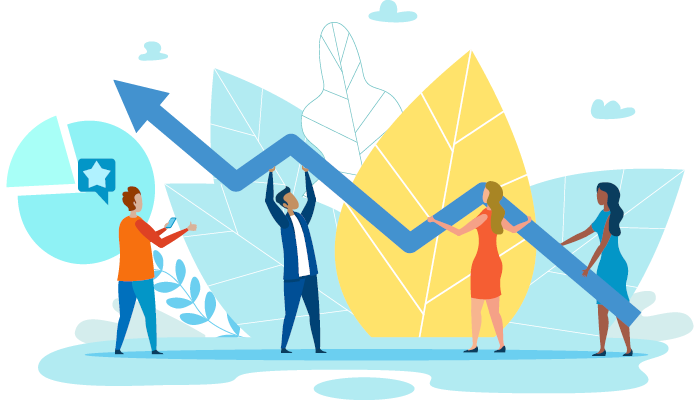 (Source)
As a result, agents become frustrated when they don't know how to resolve customer problems. Frustration leads to anxiety and despair, leading to apathetic and unproductive employees on the verge of quitting.
An IVR can reduce the number of calls agents handle by resolving simple queries. As part of the skill-based routing feature, it ensures agents receive only calls they can manage. Consequently, call center agents are more efficient, productive, and happy.
4. Continuous Availability 24/7
One of the best things about IVR is that it doesn't require humans to function; once programmed, it will continue to operate unless otherwise configured.
In other words, it doesn't need sleep or rest as we do. In the middle of the night, customers can call your company and receive a greeting from an automated machine, depending on its settings. It can even process simple transactions.
5. Reduces Manual Errors
Unlike human receptionists, IVRs are automated, so they do not make mistakes. Compare this to having a human receptionist handle inbound calls for your company.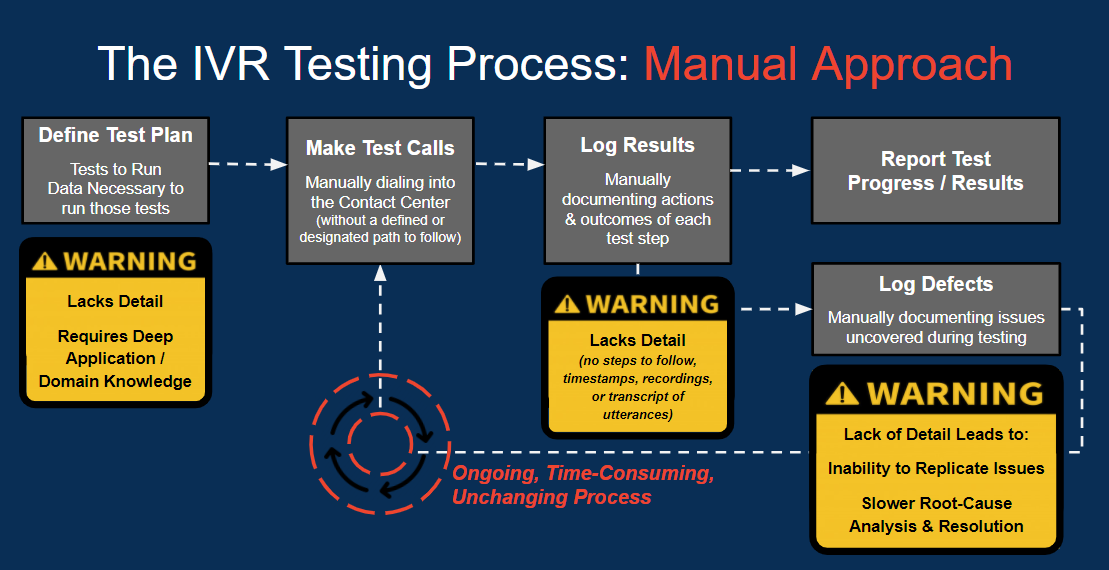 (Source)
However, manually managing incoming calls can also cause errors, such as routing calls to the wrong department or agent and being overwhelmed by high call volumes.
The IVR system in your contact center ensures that every call follows the same logical sequence incorporated into the phone menu.
As a result, many call handling errors are reduced because humans are no longer required to make judgment calls. Your business benefits from knowing that each caller receives the same IVR experience when you automate the way it receives calls.
Bottom Line
It's no secret that customer service interactions significantly impact the customer's experience. For example, 49% of customers say waiting times are the most frustrating part of service calls. An IVR system can reduce this wait time and provide your customers with the help they need faster.
Similarly, IVR software is evolving today, with natural language processing technology expanding how callers can interact with computers.
An adequately deployed IVR system significantly enhances customer service and call center operations.
IVR systems are a cost-effective solution for businesses that want to simplify the entire contact center experience, large enterprises handling large call volumes, and companies wishing to streamline the whole call center experience.
Considering what IVR telephony is and why your business needs it, it is time to search for contact center providers offering an IVR system.
Content Worth Your Time
Know what's happening in your industry all the time