Get a Netherlands Virtual Phone Number
Make inroads into Netherlands markets and around with DialerHQ's virtual phone numbers. Reach out to high-quality prospects and serve customers more effectively.

Enjoy unparalleled scalability, portability, and reliability.

Reduce communication, maintenance, and calling costs.

Gain rich insights into customer behavior, enhancing outputs.
What is a Netherlands Virtual Phone Number?
A Netherlands virtual phone number is a cloud-based phone service that enables businesses to establish a local presence in the Netherlands without needing a physical establishment. It operates over the internet using VoIP technology. Additionally, Netherlands virtual numbers are relatively affordable compared to traditional numbers and accompanied by numerous sophisticated features.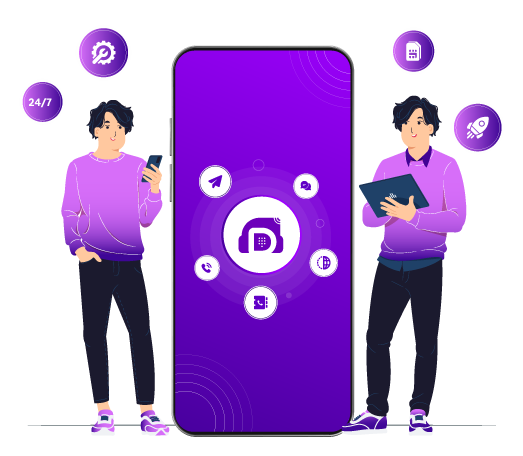 Why Do You Need a Netherlands Phone Number?
You need a Netherlands virtual phone number for multiple advantages it offers, as highlighted below:
To cut down operational and international calling expenses.

To amplify presence in the Netherlands local markets.

To finetune sales and customer support operations.

To professionalize and localize your brand.

To gain valuable insights into customer behavior.
Benefits of Having a Netherlands Virtual Number
When you buy Netherlands virtual phone numbers especially from DialerHQ, you gain multiple advantages, as listed below:
Gain access to a wide range of sophisticated features.

Elevated customer experience and satisfaction.

Improved portability and easy scalability.

Minimal maintenance and reduced calling costs.

Maximum reliability with 99.99% system uptime.

Better insight into your customers and prospects.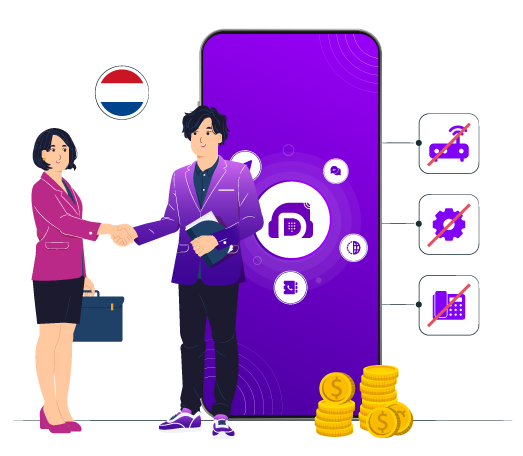 Different Types of Netherlands Phone Numbers
There are three primary types of Netherlands virtual phone numbers, each serving a unique purpose.
Local Netherlands phone numbers:

10-digit numbers starting with the area code 0, followed by a unique 2-digit regional code and a 6-digit subscriber number.

Toll-free Netherlands phone numbers:

8-digit numbers with a 0800 prefix followed by 4-digit numbers, ranging from 0000 to 9999. Ideal for customer support.

Netherlands virtual mobile number:

10-digit phone numbers starting with 06, followed by 8-digit subscriber numbers. Suitable to build a local presence.
Select the Netherlands virtual number that best aligns with your business requirements, objectives, and budget.
Why Buy a Netherlands Virtual Phone Number From DialerHQ?
You must choose DialerHQ to buy a Netherlands virtual number as it is the best free Netherlands virtual phone number provider, for the reasons listed below:
Superior Quality:

DialerHQ ensures top-notch call quality and reliable virtual numbers– guaranteeing a seamless communication experience.

Extensive Features:

With DialerHQ, you gain access to a wide range of advanced features, enhancing your virtual number's functionality.

User-Friendly Interface:

DialerHQ boasts an intuitive interface, making setting up and managing your Netherlands virtual number effortless.

Cost-Effective Solution:

We offer multiple affordable pricing options, allowing you to choose the best one that aligns with your budget.

Exceptional Customer Support:

We prioritize customer satisfaction. Our dedicated support team is always there to assist if you encounter any issues.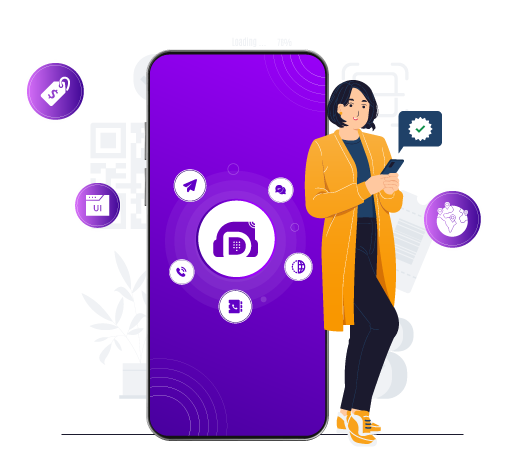 Popular Area Codes in Netherlands
This table provides a comprehensive list of popular area codes in Netherlands for phone numbers. The table includes the corresponding cities, phone number formats, and examples of how to dial within Argentina. The information in this table can be useful for anyone who needs to make phone calls within Netherlands and wants to ensure they use the correct area code and phone number format.
| Area Code | City | Phone Number Format |
| --- | --- | --- |
| 20 | Amsterdam | (020) xxxx-xxxx |
| 10 | Rotterdam | (010) xxxx-xxxx |
| 70 | The Hague | (070) xxxx-xxxx |
| 30 | Utrecht | (030) xxxx-xxxx |
| 40 | Eindhoven | (040) xxxx-xxxx |
| 50 | Groningen | (050) xxxx-xxxx |
| 43 | Maastricht | (043) xxxx-xxxx |
DialerHQ Pricing Plans for Netherlands Virtual Phone Number
How to Get Netherlands Virtual Phone Number in 4 Easy Steps
Embark on your DialerHQ journey now by following the 4 simple steps outlined below.

Sign in to DialerHQ.

Choose your custom virtual number & make the payment.

Configure your account, features, and settings.

Start making and receiving calls anytime, anywhere.
Features of Netherlands Virtual Phone Number
DialerHQ– the best Netherlands virtual numbers provider- offers its users a battery of futuristic features, as listed below.
Automatic Call Distribution
Optimize call routing and agent utilization with our Automatic Call Distribution feature for efficient customer support.
Advanced Analytics
Boost your performance and make data-driven decisions with our Advanced Analytics, offering comprehensive insights.
Smart Call Forwarding
Maximize your growth opportunities with DialerHQ's Smart Call Forwarding feature. Effortlessly direct each call to the appropriate team or individual.
Power Dialer
Maximize your sales outreach with our Power Dialer feature. Seamlessly engage with multiple prospects by dialing multiple numbers simultaneously.
Post-call Surveys
Capture valuable customer feedback by conducting post-call surveys to gather insights and enhance customer satisfaction.
Call Barging
Enable real-time intervention in ongoing calls by supervisors or managers, allowing them to join and participate in the conversation.
Frequently Asked Questions
The main benefits are establishing a local Dutch presence, connecting with customers in the Netherlands, increasing credibility, separating business and personal calls, and expanding your reach in the market.
DialerHQ provides features like call forwarding, voicemail, IVR menus, call queues, call recording, voicemail transcription, SMS messaging, advanced analytics, and more.
Yes, DialerHQ enables you to forward your Netherlands number to any phone globally. This provides flexibility to answer calls on your Dutch number while traveling or living abroad.
Yes, DialerHQ's Netherlands virtual numbers support text messaging abilities. You can text customers directly from your Dutch number.
Need a Quick & Easy Netherlands Phone Number ?
Make international calls & texts without buying a SIM card.