Virtual Phone System for Small Business
A virtual phone system for a small business allows you to make calls from anywhere in the world. Boost your team's productivity by 2x and offer an enriching customer experience with our virtual business phone system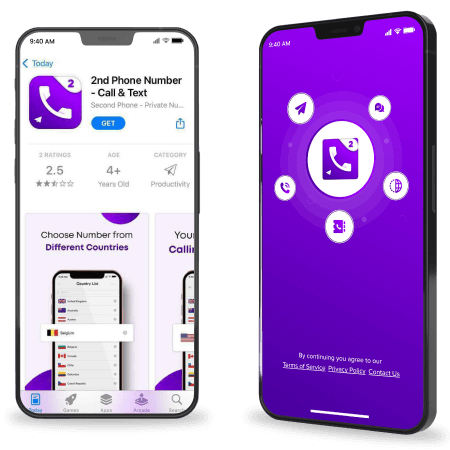 Why Do You Need a Virtual Phone System for Your Business?
To maximize your business communication power you need a professional virtual office phone system that offers you to make instant calls and texts and set up meetings, which directly helps in strengthening the bond with your customers. No location constraint. No setup fees. Simply download the app and get started today.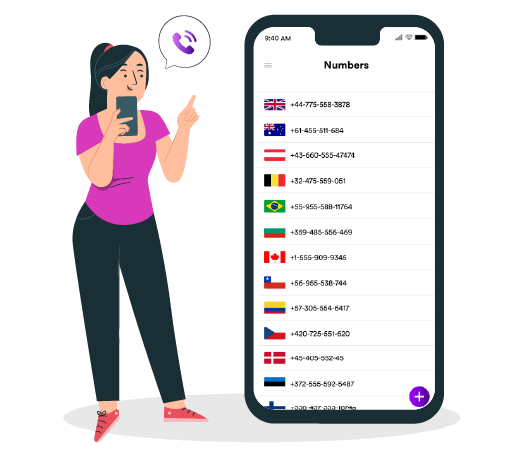 Comprehensive Virtual Phone System
A unified and dedicated virtual business phone system can help your brand unleash the power to enhance your business marketing. Global presence is a thing of the past and not all brands can afford to have a physical presence in all the major countries around the world.
With DialerHQ, it is easy to establish a second line app and customize your call routing for internal teams in minutes. Every customer is different and must be managed accordingly by identifying their personal needs. If a customer is not served a tailor-made solution, they will be quick to shift their business elsewhere.
Get access to multiple features in one of the best virtual phone systems for a small business and see your brand offer an amazing customer experience.
Smooth Call-Handling Process
Get access to multiple features in one of the best virtual office phone systems to allow your team to handle customer calls and waiting queues efficiently. A growing brand cannot afford to miss any incoming calls.
A missed call could be a prospect looking to buy from you or an irate customer – an opportunity you wouldn't want to miss or an issue that you need to solve in a timely manner. So, what to do about the calls that your staff is unable to handle? The solution is more simple than you can imagine.
Use a virtual voip phone system and give your customers the choice of leaving a voicemail and getting back to them to solve their query. With our user-friendly DialerHQ app, your team doesn't need to be tied down to a desk anymore to attend to customers. Set up a virtual telephony system for your small business. It will be the best investment for your brand. Download today to enrich your calling experience.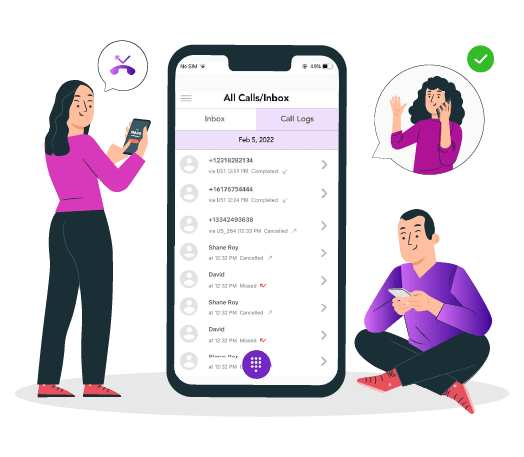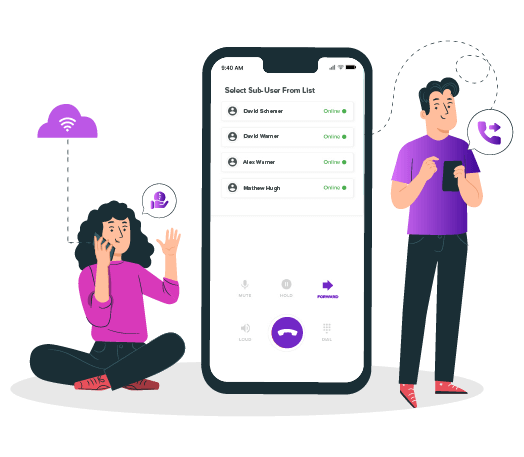 Remote Calls for Small Businesses
Call forwarding becomes easy with our integrated virtual business phone system for small businesses. Use our cost-efficient calling services to attend all business critical calls remotely.
Get a DialerHQ for business & stay on top of your business processes and manage remote teams to serve customers around the globe, even while you are away. When you can automate your business calls, you make sure that you get enough time to focus on business growth and sustainability.
A virtual telephony system can impart the flexibility to run your business and manage calls remotely. Set up sales meetings and forward calls to any device anytime. Our virtual calling system is built on the principle that you don't miss important business calls and grow your business remotely. Location constraints can no longer hamper your business prospects.
Instant Virtual Set-up
A virtual calling system comes with a simple, easy-to-use virtual setup that provides direct voice calls. It is a sophisticated app with excellent features and doesn't need technical skills for setup or use.
A traditional phone system requires buying a separate phone and SIM card. You don't need any additional device or SIM card if you get one of the best virtual business phone systems. Text your customers, and call your prospects with a smooth setup. 
It is an affordable and trustworthy virtual phone system for small businesses. It just takes a few minutes to set up your virtual office and start interacting with customers today. What are you waiting for? Download the app now.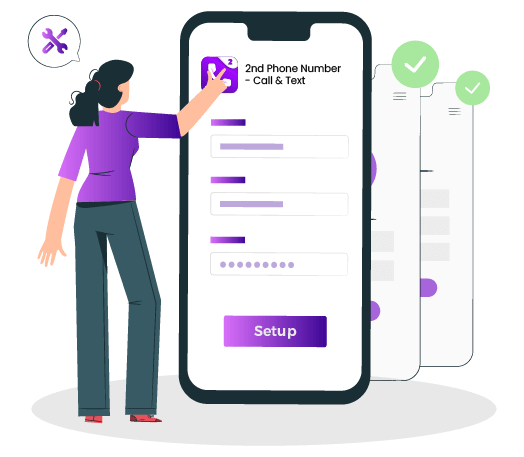 How to Get and Set Up A

Virtual Calling System

with DialerHQ App?
DialerHQ is the best virtual phone system for businesses that enables you to build your brand presence in the country of your choice and set up a remote team to grow your business. To access DialerHQ, all you need to do is download the app and get started.
Get a virtual telephony system in a few minutes and start running your business efficiently.
Here are three basic steps to set up a virtual phone system for your small business.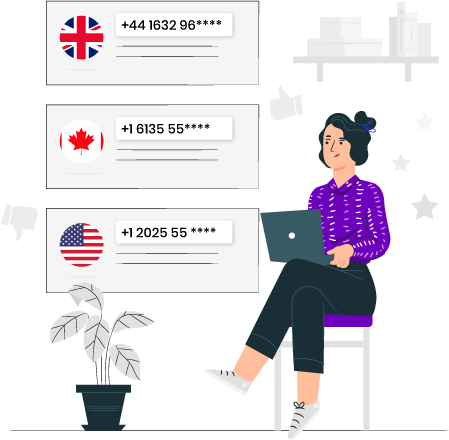 Choose a preferred country and a phone number from the list.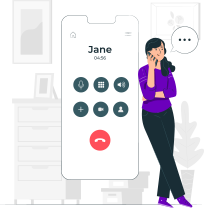 Text or call your customers anywhere, anytime!
Perks of Investing in a Virtual Phone System
Take your small business to the next level and offer a professional touch with a virtual calling system.
International Presence
Leverage our international toll-free numbers feature and choose your preferred number in your virtual phone system.
Reduced Cost
A virtual business phone system can allow you to increase your savings by reducing unnecessary calling expenses.
Improved Calling Experience
Customers can enjoy clear voice quality with our state-of-the-art virtual business phone system.
Better Flexibility
The virtual phone system app can be used on your smartphone with a stable internet connection anywhere in the world.
Instant Setup
A virtual phone system for small businesses can be easily set up in a few minutes and saves you dollars in the long run.
Need a Quick & Easy Virtual Phone System?
Make international calls & texts without buying a SIM card.