Get Philippines Virtual Phone Number
Take your business to the next level with a Philippines virtual phone number. Stay connected with customers effortlessly.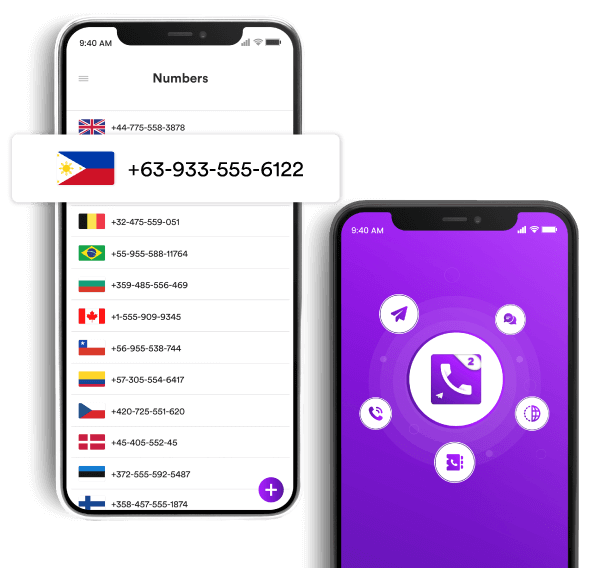 What is a PhilippinesVirtual Phone Number?
A Philippines virtual phone number is a telephone number that enables businesses to have a local presence in the Philippines without physically being present there. Unlike traditional communication methods, this solution operates over the internet, allowing support teams to stay in touch and serve customers from anywhere at any time. Ultimately, this improves customer satisfaction.
Why Do You Need a Philippines Phone Number?
You need a Philippines virtual phone number for several reasons. Not only does it help you better serve Philippines-based customers, but it also significantly reduces operational costs. Here are the key reasons to get one:
Increase accessibility for customers in the Philippines

Build credibility and trust with a local phone number

Expand your business and reach new markets

Reduce costs and avoid international calling fees

Improve customer support and communication

Make informed decisions with analytics & insights
Benefits of Having a Philippines Virtual Number
When you buy Philippines virtual phone numbers from us, you will receive a host of benefits, including
Reduced communication and calling costs.

Enhanced portability, flexibility, and scalability.

Improved customer satisfaction and brand image

Better understanding of customers through insights.

Inroads into the local markets of the Philippines.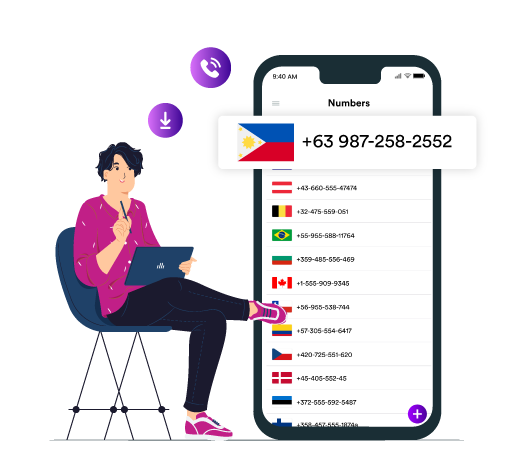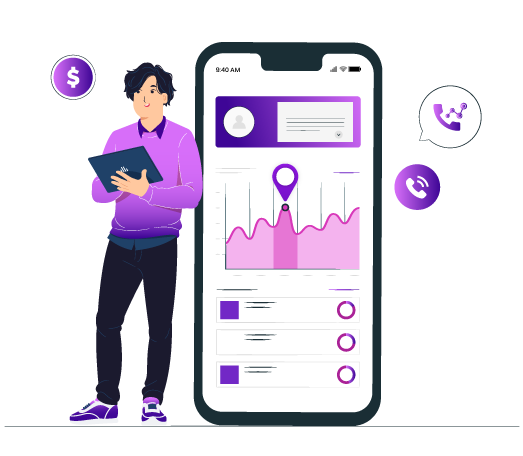 Types of Philippines Phone Numbers
When it comes to Philippines virtual phone number, you have 3 options to choose from:
Local Philippines phone numbers:

9-10 digit numbers suitable for companies wanting to contact Norway-based clients.

Toll-free Philippines phone numbers:

A number that customers can call without incurring any charges. Perfect for addressing customer inquiries. 

Philippines Mobile numbers:

11-digit phone numbers with area code. Suitable for small and medium-sized businesses. 
Select the Philippine number that best suits your business objectives and goals.
Why Choose DialerHQ for Philippines Virtual Phone Number?
Affordable plans:

Cost-effective solution for your communication needs starting at $0.

Large pool of area codes:

Choose from a large pool of area codes to create a local presence.

Quality customer support:

24/7 assistance to help you with any issues or questions.

Advanced features:

Innovative features to enhance your virtual communication experience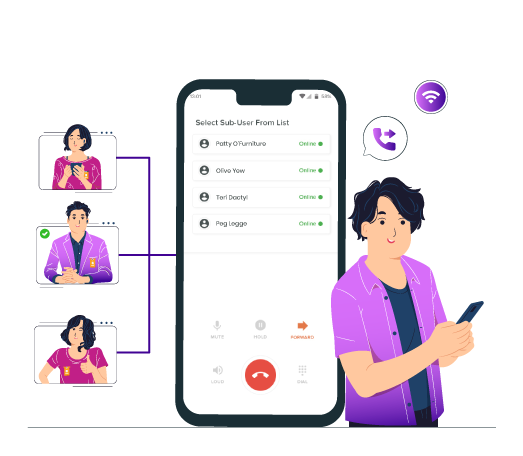 4 Steps to Get a Philippines Virtual Number
Embark on your DialerHQ journey now by following the 4 simple steps outlined below.


Choose your custom virtual number & make the payment.

Configure your account, features, and settings.

Start making and receiving calls anytime, anywhere.
Features of a Philippines Virtual Phone Number
With a battery of innovative features, DialerHQ's Philippines telephone numbers significantly enhance your team's productivity while saving costs. The key features include:
Power Dialer
Auto-dial multiple numbers simultaneously and only connect with live calls to increase your sales outreach.
Global Connect
Expand your business reach by connecting with international clients and partners using high-quality voice and video calls.
Call Recording
Record and review important calls easily for future reference or quality assurance purposes.
Smart Call Forwarding
Ensure you never miss an important opportunity by redirecting calls to the suitable person or department.
Call Transfer
Improve customer satisfaction and reduce wait times by easily transferring calls to the right agent or team.
Call Conference
Enhance productivity and collaboration by bringing multiple participants together on one call.
 Philippines Phone Number FAQ's
A Philippines virtual phone number typically consists of 10 digits– with the first 3 digits representing the area code and the remaining 7 digits representing the subscriber number.
A Philippine number typically starts with a three-digit area code, which varies depending on the location of the number. For example, the area code for Manila is 02, while the area code for Cebu is 032.
To call a telephone number using a cellphone in the Philippines, you first need to dial the country code– +63. Then, dial the area code (if calling a landline) or the mobile phone prefix (if calling a Philippines mobile number), followed by the subscriber number.
Yes, you can get a free number for the Philippines with DialerHQ's Unlimited Plan. This plan offers a free standard number per user and a 10-day free trial period, allowing you to experiment with the solution before buying a subscription. Simply sign up for the Unlimited Plan and choose a Philippines phone number from the available options.
Sign up now and enjoy the benefits of Philippines virtual numbers.
Make international calls & texts without buying a SIM card.