Get A Ireland Virtual Phone Number
Establish and expand your business's reach in Ireland with DialerHQ's virtual phone numbers. Reach out to prospects and serve customers more effectively.
Optimize communication with advanced features.

Make inroads into Ireland markets with local numbers.

Cut communication costs and improve the bottom line.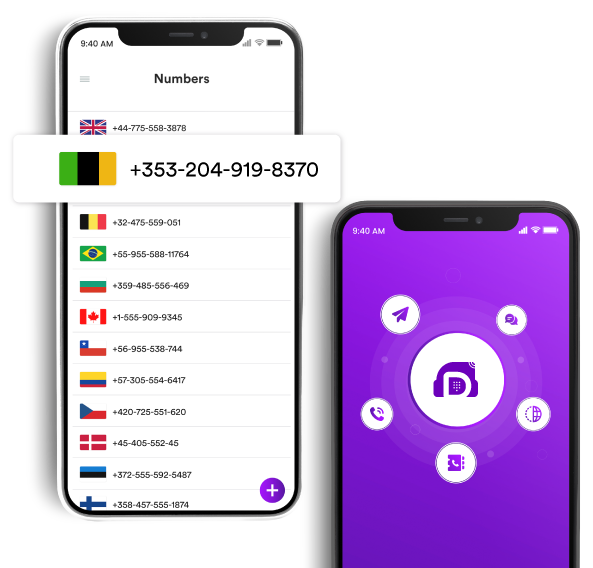 What Is An Ireland Virtual Phone Number?
An Ireland virtual phone number is a cloud-based phone service that allows businesses to establish a local presence in Ireland without having to invest in a physical location. It operates over the internet, and its calling rates are relatively affordable compared to traditional phone systems. Additionally, Irish virtual numbers come with a host of features, helping businesses significantly.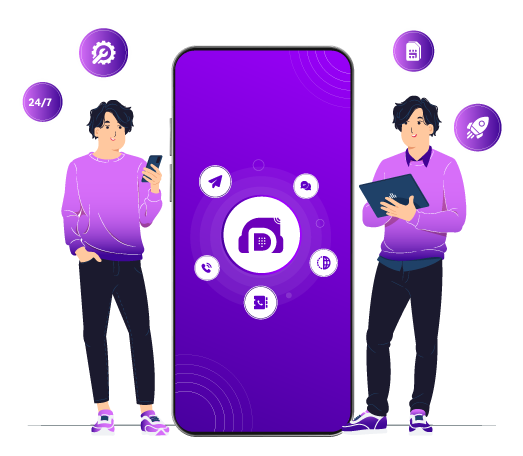 Why Do You Need An Ireland Phone Number?
If you are running a customer-centric business and have a desire to go global, investing in Ireland virtual numbers is a must. Here are some reasons why:
To reduce operational and calling expenses.

To enter and explore Ireland local markets.

To optimize support and sales operations.

To add a professional edge to your brand.

Gain valuable insights into customer behavior.

Expand business horizons in the Ireland region.
Benefits Of Having An Ireland Virtual Number
Buying Irish virtual phone numbers– especially from DialerHQ, provides you with more than one advantage, listed below:
Reduced operational, upkeep, and calling costs.

Access to multiple state-of-the-art features.

Improved portability and on-demand scalability.

Maximum reliability with a 99.99% system uptime.

Enhanced customer experience and satisfaction.

Better insight into your customers and prospects.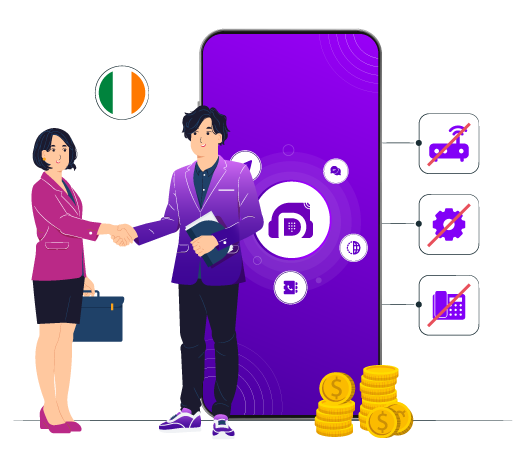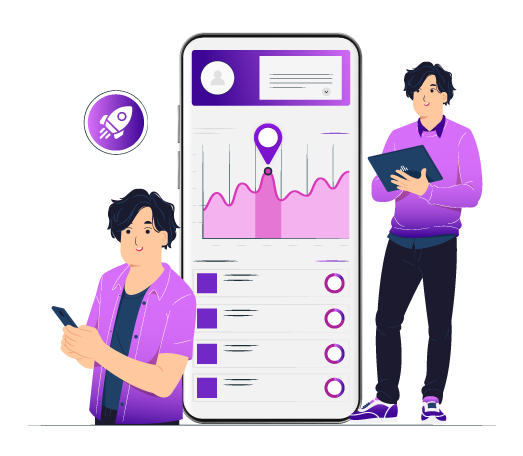 Different Types Of Ireland Phone Numbers
Ireland phone numbers come in three primary types– each serving a unique purpose:
Local Ireland phone numbers: 8-digit numbers starting with 01 or between 021–029. Suitable for businesses looking to establish a local presence in Ireland.
Toll-free Ireland phone numbers: Ireland virtual landline numbers with 1800 or 1850 prefix. Ideal for customer support, allowing users to call a business for free.
Ireland virtual mobile number: 10-digit phone numbers starting with 08, 083, 085, 086, 087, or 089. Allow businesses to stay in touch with Ireland customers 24/7.
Select the Ireland virtual number that best aligns with your business requirements, objectives, and budget.
Why Buy An Ireland Virtual Phone Number From DialerHQ?
You should buy an Ireland virtual number from DialerHQ, as it is the best free Ireland virtual phone number app, for the following reasons:
Powerful features:

Get access to over 50 premium communication and collaboration functionalities– specially designed to amplify outputs.

Competitive pricing:

Multiple pricing options designed for each use case. Choose the best fit for your business based on your needs and budget.

Multiple area codes:

A vast pool of Ireland area codes to help you establish or expand your business's presence across Ireland markets.

Intuitive UI:

User-friendly UI that simplifies navigation, allowing users to easily access functions and maximize their productivity.

Attentive support:

Receive timely support from our dedicated customer support team. We make sure your work is never hindered.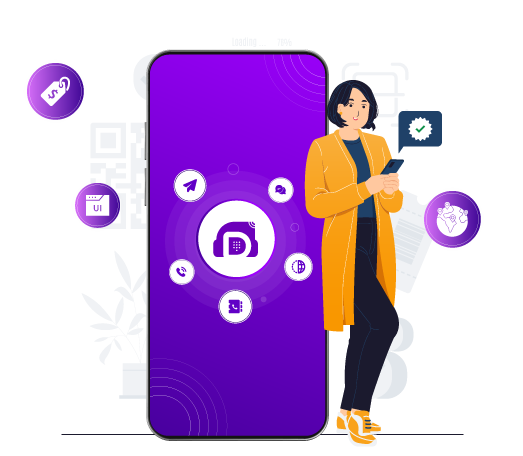 Major Area Codes In Ireland For Phone Numbers
This table provides a comprehensive list of major area codes in Ireland for phone numbers. The table includes the corresponding cities, phone number formats, and examples of how to dial within Ireland. The information in this table can be useful for anyone who needs to make phone calls within Ireland and wants to ensure they use the correct area code and phone number format.
| Area Code | City | Phone Number Format | Example |
| --- | --- | --- | --- |
| 1 | Dublin | +353 1 xxx xxxx | +353 1 555 1234 |
| 21 | Cork | +353 21 xxx xxxx | +353 21 555 1234 |
| 22 | Mallow | +353 22 xxxxx | +353 22 55555 |
| 23 | Skibbereen | +353 23 xxxxx | +353 23 55555 |
| 41 | Navan | +353 41 xxx xxxx | +353 41 555 1234 |
| 42 | Monaghan | +353 42 xxxxx | +353 42 55555 |
| 51 | Waterford | +353 51 xxx xxxx | +353 51 555 1234 |
| 61 | Limerick | +353 61 xxx xxxx | +353 61 555 1234 |
| 74 | Letterkenny | +353 74 xxxxx | +353 74 55555 |
| 91 | Galway | +353 91 xxx xxxx | +353 91 555 1234 |
Pricing Plans For Ireland Virtual Phone Number
Everything in Unlimited Plus

✓

$1500/month Spend Minimum3

✓

Power Dialer

✓

Voice Broadcasting

✓

Multi-level IVR

✓

Multiple Level Call Transfer

✓

Conference Calling

✓

Call Barging

✓

Route to External Number

✓

Forward to Multiple Device

✓

Single Sign On

✓

DID Group

✓

Call Whisper

✓

Intelligent Reports/Analytics

✓

Reports via Email

✓

Automatic Machine Detection

✓

Intelligent Call Recording
✓

Unlimited calls within the US & Canada2

✓

Free 1 standard Number per user

✓

Click To Dial

✓

Call Recording

✓

IVR

✓

Call forwarding

✓

SMS/Text messages

✓

Voicemail

✓

Webhook

✓

Role based access control

✓

Integration
Custom
Request Quote
Flexible pricing based on needs Contact Us
Everything in Free Software Plus

✓

Custom Reports & Analytics

✓

Customize Features

✓

Custom integrations

✓

Service Level Agreements

✓

Dedicated Account manager

✓

24X7 Support
How To Get Ireland Virtual Phone Number In 4 Easy Steps
Embark on your DialerHQ journey now by following the 4 simple steps outlined below.
alt="DialerHQ-Signin" height="100" width="100">

alt="DialerHQ-Signin" height="100" width="100">
Sign in to DialerHQ.
alt="DialerHQ-virtual-number" height="100" width="100">

alt="DialerHQ-Signin" height="100" width="100">
Choose your custom virtual number & make the payment.
alt="DialerHQ-features-settings" height="100" width="100">

Configure your account, features, and settings.
alt="DialerHQ-recieving-calls" height="100" width="100">

alt="DialerHQ-Signin" height="100" width="100">
Start making and receiving calls anytime, anywhere.
Features Of Ireland Virtual Phone Number
DialerHQ– the best Ireland virtual numbers provider- offers its users a battery of futuristic features, as listed below.
Power Dialer
Maximize your sales outreach with our Power Dialer feature. Efficiently connect with multiple prospects by dialing multiple numbers simultaneously.
Global Connect
Reach out to your customers or prospects at the most opportune moment with the Global Connect feature. Maximize conversion and engagement.
Call Recording
Improve call management using the Call Recording feature. Effortlessly record important conversations and access them later if required.
Smart Call Forwarding
Never miss any opportunities with DialerHQ's Smart Call Forwarding feature. Easily route every call to the right team or individual.
Call Transfer
Improve customer experience and reduce wait times by seamlessly transferring calls to the most suitable agent.
Call Conference
Conduct multi-participant calls on DialerHQ unified phone system. Elevate your team's communication and enhance productivity.
Frequently Asked Questions
No leading VoIP provider offers a free Ireland virtual phone number. However, with DialerHQ, you can get an Ireland number and multiple VoIP features for just $12! Our 'Unlimited' plan costs only $12, though it includes numerous features and benefits.
A typical Ireland virtual mobile number consists of 10 digits– starting with either "08" or "07." The first 3 digits of a virtual Irish mobile number indicate the mobile network operator, while the remaining 7 digits indicate the unique subscriber number.
A +353 number is the international dialing code for Ireland. It is used to make calls to Ireland from other countries.