You can buy a Singapore phone number from the DialerHQ app and use it directly from your smartphone. Make instant calls to countries like the USA, Canada, China, and +50 countries at a very low cost.
Why Should You Buy a Singapore Virtual Phone Number?
Make your communication strong and balanced with the Singapore Virtual Phone Number. Expand your business with multiple advantages like Custom greetings, Call Forwarding, IVR, etc. Download the DialerHQ App. Select your Singaporean Virtual Phone Number and start using it.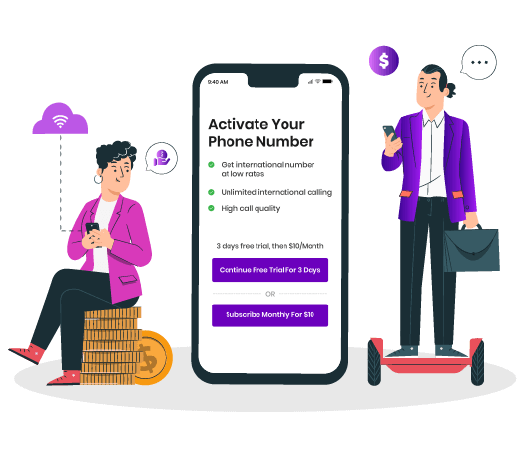 Cost-effective Solution
The first major benefit of buying a Singapore phone number through the DialerHQ app is significant cost savings in communication. When you call your customer or family members in Singapore from other countries via regular international calling plans, the charges will be extremely costly.
This makes it unviable, especially when you have to make many calls daily. This is where the DialerHQ app comes in handy.
The calling charges and pricing plans of the DialerHQ app are very reasonable, starting at $10 per month! This Standard plan includes a free standard phone number, a free trial, a free $2 credit, and email support. However, you can upgrade to their premium plans to enjoy additional benefits and features.
Enhanced Portability
Another reason to buy a Singapore phone number through the DialerHQ app is portability. This private phone number application requires no additional equipment to operate and can be accessed from anywhere, at any time! All you need is an active plan and a stable internet connection.
This benefit can significantly improve your customer communication because you can now respond or connect to customers at any time, from anywhere! You can use this app just like any other regular mobile phone application and immediately access it!
Improved customer experience will eventually increase brand value and widen the customer base.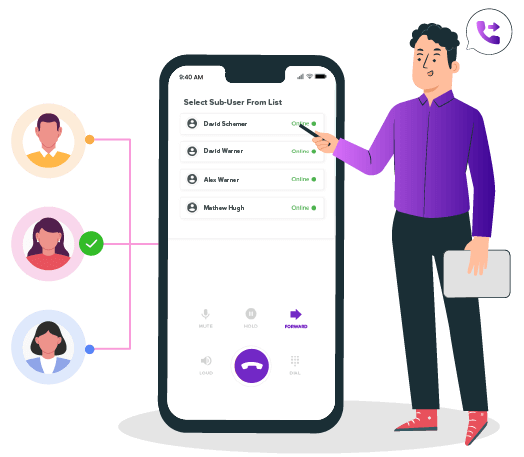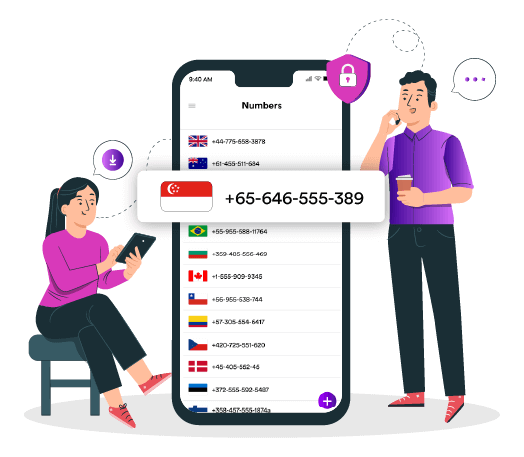 A Pool of Singapore Numbers
Another significant benefit of buying a Singapore phone number from a top private voip number provider such as DialerHQ is that you gain access to a large pool of Singapore numbers. Based on your needs and business interests, you can select the best Singapore number with your preferred area code.
We currently offer phone numbers in Singapore for all 13 Singapore area codes: 645, 624, 625, 629, 628, 676, 644, 653, 673, 678, 635, 675, and 677. You can buy a number with any of the area codes.
These Singapore phone number codes will help you reach out to prospects and professionalize as well as localize your brand. For example, if a customer in Ang Mo Kio receives a call with the prefix 645, they will feel a personal connection to the brand and will certainly trust it.
Higher Market Penetration
In addition to projecting a professional and local image of your brand among Singapore customers, Singapore virtual phone numbers with local area codes will allow you to penetrate the market better.
As previously stated, customers or prospects who receive calls from Singapore phone numbers with known or local area codes are more likely to trust the product, service, or brand than those who receive calls from foreign numbers or unknown area codes.
This will eventually allow businesses to penetrate the market more effectively and increase conversions. You can also use the same Singapore local number for WhatsApp and other communication apps to better organize your customer communication.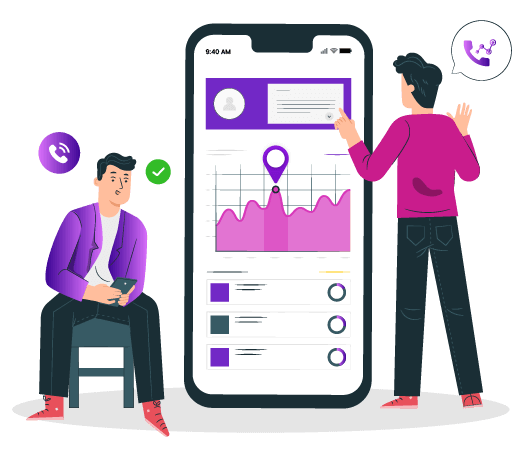 How Does the

Singapore Phone Number App

Work?
The Singapore Virtual Phone Numbers provider app– DialerHQ, use the internet. Unlike traditional calling, which requires a SIM card, Singapore numbers of DialerHQ do not. Instead, the app makes phone calls or sends messages via the internet.
To get a Singapore phone number, follow the 3-step process, as outlined below:
Advantages of Singapore Phone Numbers
A Singapore number offers several advantages in terms of price, quality, and service. By investing in a Singapore number, you get all of these benefits: brand building, infrastructure cost reduction, enhanced portability, and better customer service.
Easy Setup
DialerHQ is an easy-to-use private number app. Simply download the app, register, choose a country & number, and start making calls!
A Pool of Numbers
With DialerHQ App you get the privilege of choosing your favorite Singapore phone numbers & area code from the number pool.
Incredible Voice Quality
Since the DialerHQ application makes calls or sends texts over the internet, there will be little to no lag or distortion in call quality.
No Additional Hardware
The DialerHQ app works just like any other regular mobile app. You will not require any additional hardware to operate.
Cost-efficiency
The Singapore phone number of the DialerHQ app allows you to make international calls at an affordable cost.
Worldwide Penetration
The DialerHQ app allows you to buy phone numbers for all countries/regions, besides choosing local area codes.
Need a Quick & Easy Singapore Phone Number?
Make international calls & texts without buying a SIM card.