Get a Singapore Virtual Phone Number
Easily reach out to your Singapore prospects and expand your business's footprint in Singapore with virtual numbers for Singapore.
Enhance customer experience and satisfaction.

Save on international calling fees and maintenance.

Enjoy greater flexibility, scalability, and reliability.
What is a Singapore Virtual Number?
Singapore virtual numbers are a modern business communication solution that leverages VoIP technology to make and receive calls and messages. Not only do the virtual Singapore numbers entail a range of sophisticated features, but they are also highly portable and reliable. Virtual numbers can greatly improve business communication and collaboration when leveraged to their fullest potential.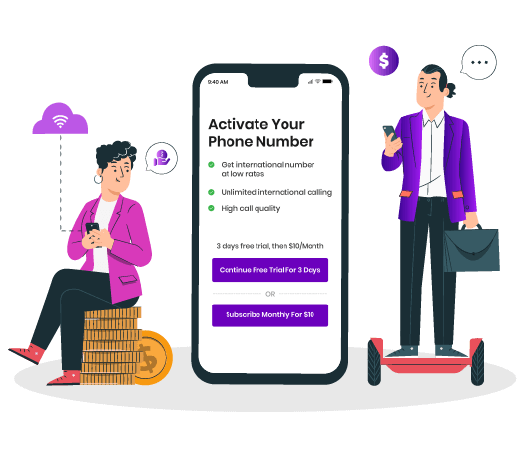 Why Do You Need a Singapore Phone Number?
All modern or customer-centric businesses with big goals or wishing to go global must invest in Singapore numbers for various reasons, as listed below:
To enter & explore new Singapore markets.

To streamline & enhance customer experience. 

To professionalize and localize brand image.

To broaden business horizons in Singapore.

To lower operational and intl calling expenses.

To gain deeper insights into customer behavior.

To make data-driven decisions using analytics.
Benefits of a Singapore Virtual Phone Number
When you buy Singapore virtual phone numbers– especially from DialerHQ, you will receive a host of benefits, including:
Strong presence and inroads into the Indonesian market.

Range of collaboration & communication features.

Enhanced portability, flexibility, and scalability.

Reduced operational, maintenance, and calling costs.

Improved customer satisfaction and brand image.

Better understanding of customers through insights.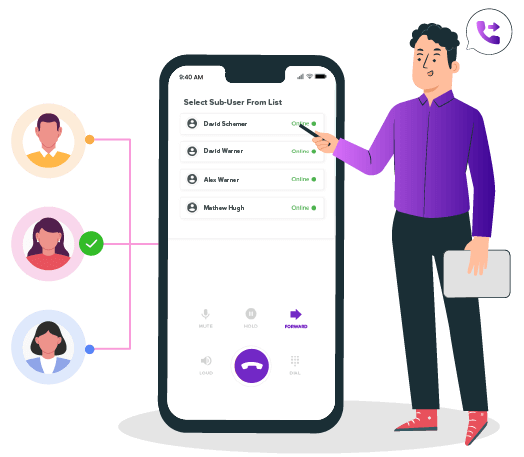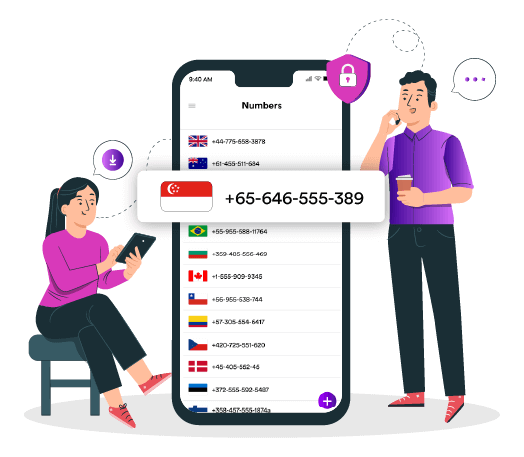 Why Buy a Singapore Virtual Number from DialerHQ?
DialerHQ is indeed the best place to buy Singapore virtual numbers, as it offers users multiple benefits listed above.
Advanced features:

40+ innovative features to enhance the overall communication experience.

Affordable pricing:

Cost-effective solution for business communication needs– starting at $0.

Large pool of area codes: Choose from a large pool of area codes to create a local presence.
Quality customer support:

24/7 assistance to help you with any issues or questions.

User-friendly UI:

Intuitive UI to help users easily navigate the system in order to make the most out of it.
Read: Call Singapore from the US
How to Get a Singapore Phone Number?
Step 1:

Sign in to DialerHQ.

Step 2:

Choose your custom virtual number & make the payment.

Step 3:

Configure your account, features, and settings.

Step 4:

Start making and receiving calls anytime, anywhere.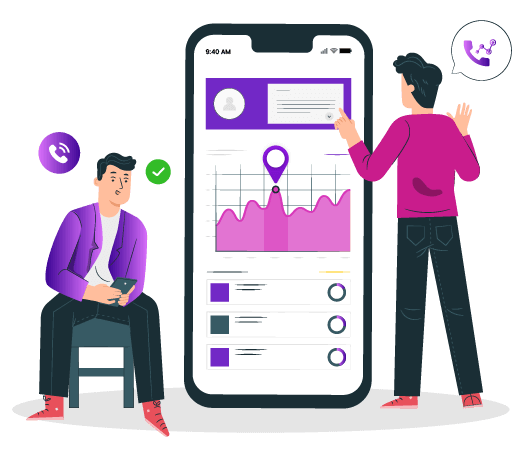 Different Types of Singapore Phone Numbers for Business
This table compares different types of phone numbers available for business use in Singapore. It includes details on number formats, features, and advantages and disadvantages of each type. The table can assist businesses in selecting the best phone number for their requirements based on factors such as cost, versatility, and ease of use.
| Phone Number Type | Number Format | Features | Pros | Cons |
| --- | --- | --- | --- | --- |
| Landline | +65 XXXX XXXX | Clear call quality, reliable, familiar to customers | Establishes local presence, trustworthy image | Limited mobility, potential call routing issues |
| Mobile | +65 8XXX XXXX or +65 9XXX XXXX | High mobility, convenient, versatile features | Always available, can receive calls on-the-go | More expensive than landlines, less professional image |
| VoIP | +65 XXXX XXXX | Low cost, flexible, easy to set up | Accessible from anywhere, can receive calls on-the-go | Dependent on internet connection, potential call quality issues |
| Toll-Free | 1800 XXX XXXX or 800 XXX XXXX | Free for customers, enhances customer service experience | Increases customer satisfaction and loyalty | Can be expensive for businesses, potential for abuse |
| Virtual | +65 XXXX XXXX | Flexible, customizable, scalable | Offers multiple channels of communication, can establish presence in multiple locations | May not have same call quality as traditional phone lines |
Popular Area Codes for Singapore
This table showcases the popular area codes for Singapore along with their respective locations and number formats. The table is well-organized, easy to read, and aesthetically pleasing with a clean design and color scheme. It provides useful information for individuals or businesses making calls to or within Singapore.
| Area Code | Location | Number Format |
| --- | --- | --- |
| 65 | Singapore | +65 XXXX XXXX |
| 6411 | Central Business District | +65 6411 XXXX |
| 6636 | Orchard Road | +65 6636 XXXX |
| 6694 | Bukit Timah | +65 6694 XXXX |
| 6748 | Clementi | +65 6748 XXXX |
| 6762 | Jurong East | +65 6762 XXXX |
| 6794 | Choa Chu Kang | +65 6794 XXXX |
| 6817 | Woodlands | +65 6817 XXXX |
| 6844 | Admiralty | +65 6844 XXXX |
| 6872 | Sembawang | +65 6872 XXXX |
| 6933 | Pasir Ris | +65 6933 XXXX |
| 6969 | Changi | +65 6969 XXXX |