Get A Canada Virtual Phone Number
A Canada virtual phone number enables you to create improved communication process and help build global brand presence..
Minimize call expenses and system maintenance.

Enhance consumer engagement, loyalty & satisfaction.

Improve communication with exciting, unique features.

You are just one step
ahead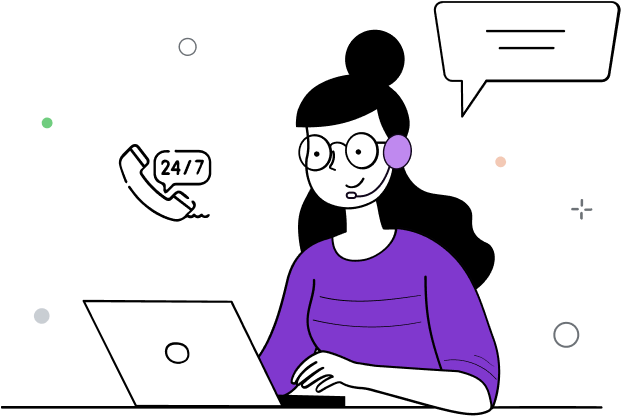 Thank You.
One of our Representative will connect with you shortly.
What is a Canada Virtual Phone Number?
A virtual phone number Canada is a number that enables companies across the world to build a local presence in the country. The virtual phone number Canada functions digitally, helping employees to keep in touch and assisting consumers in developing trust. As a result, customer satisfaction improves.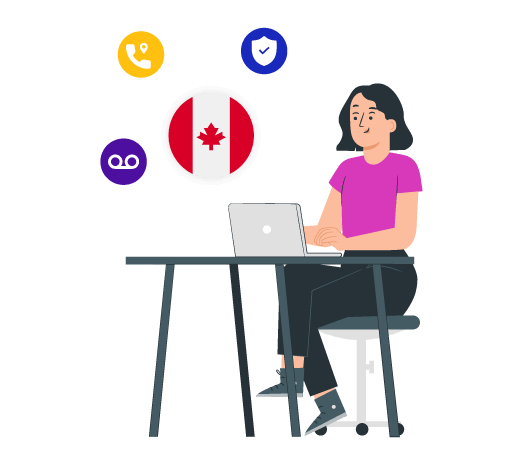 Why Do You Need A Virtual Canada Number?
You require a free virtual number Canada for various reasons. It empowers you to better serve businesses in Canada while minimizing operating costs. The following are the main reasons to obtain a free virtual phone number in Canada:
Lower expenses and reduce international calling costs

Boost customer commitment and loyalty

Expand your industry's size and reach

Increase customer connectivity in Canada

Strengthen brand image with a Canada virtual phone number 

Establish a regional presence
Benefits of Having A Canada Virtual Phone 
When you buy a Canada virtual phone number free from us, you get a slew of perks, including:
Strong customer awareness with real-time data

Increased brand awareness and customer service

Better efficiency and collaboration 

Enhanced flexibility, portability, and agility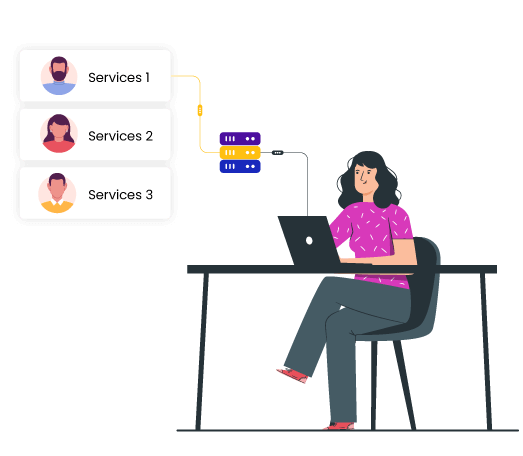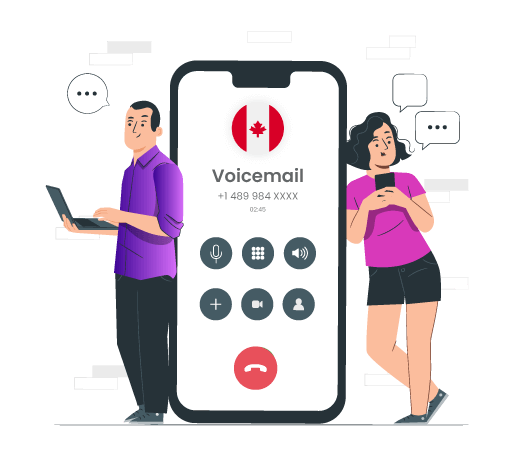 Different Types of Canada Phone Numbers
With Canada virtual phone number free, you have three options: 
Local Canada phone numbers

: These are 7-10 digit numbers that are suitable for organizations to connect with clients in Canada.

Toll-free numbers in Canada

: Consumers can call this number for free. Outstanding for responding to customer queries.

Mobile phone numbers in Canada

: 10-digit phone numbers preceded by an area code. It is ideal for small and medium-sized businesses.
Select the best number from the Canada VOIP provider that suits your business objectives and budget.
Why is DialerHQ the best option for a Canada Virtual Phone Number?
DialerHQ is the best option for Canadian virtual numbers for its numerous consumer benefits.
Advanced Features

: Boost your digital experience with unique high-tech features.

Outstanding Customer Support: A Canada number is available for concerns or inquiries.
Multiple Area Codes

: Choose from diverse area codes to build a local presence.

Affordability

: You can receive a free virtual Canada number at a low $0 per month for service purposes.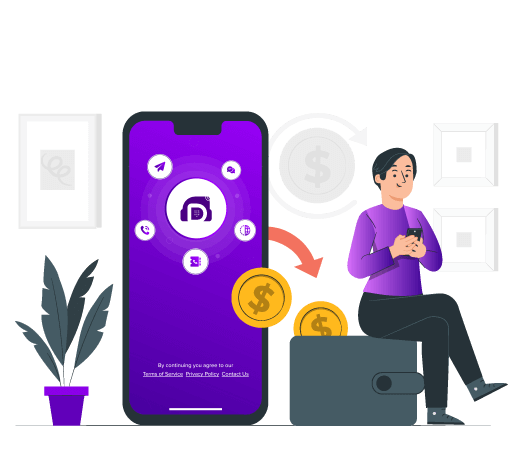 Discover Your Local Calling Zone: Complete Area Code Table for Canada
Are you searching for a complete and organized list of area codes in Canada? Our Local Area Code Table is the perfect resource for you! It contains all the necessary information to help you stay connected with your loved ones across the country. The table categorizes every area code by province or territory, making it simple for you to find the information you need. Stay connected with ease using our comprehensive area code table.
| Area Code | Location | Number Format |
| --- | --- | --- |
| 416 | Toronto, ON | +1 416 XXX XXXX |
| 604 | Vancouver, BC | +1 604 XXX XXXX |
| 613 | Ottawa, ON | +1 613 XXX XXXX |
| 780 | Edmonton, AB | +1 780 XXX XXXX |
| 403 | Calgary, AB | +1 403 XXX XXXX |
| 514 | Montreal, QC | +1 514 XXX XXXX |
| 902 | Halifax, NS | +1 902 XXX XXXX |
| 905 | Mississauga, ON | +1 905 XXX XXXX |
| 905 | Brampton, ON | +1 905 XXX XXXX |
| 647 | Toronto, ON | +1 647 XXX XXXX |
| 506 | New Brunswick | +1 506 XXX XXXX |
| 450 | Quebec | +1 450 XXX XXXX |
| 902 | Prince Edward Island | +1 902 XXX XXXX |
| 705 | Northern Ontario | +1 705 XXX XXXX |
| 613 | Kingston, ON | +1 613 XXX XXXX |
| 705 | Sudbury, ON | +1 705 XXX XXXX |
| 807 | Thunder Bay, ON | +1 807 XXX XXXX |
What is The Pricing of a Canada Virtual Phone Number with DialerHQ?
Call Center Solution (CCS)
Ideal for Bulk Calling for Sales, Support and Call Center Teams
Power & Predictive Dialer
Automatic Machine Detection
Industry leading call connect rates
Compliance Call Recording
Forward To External Device
Smart DID Routing
Speed To Dial
Auto Rotate
Local Presence
Call Barging
Call Queuing
Create Team
Call Whisper
Post Call Survey
After Call Work
Target Vs Achievement
Multiple Level Call Transfer
Route to External Number
Forward to Multiple Device
Google Drive, AWS S3 Integration
Embedded Dialer Integration
Show More
Show Less
Start Free Trial
Office Phone System (OPS)
Ideal for Businesses to support their Customers and not for Bulk Calling
Unlimited calling in UK, US/Can, Aus
Manual Calling Dialer
Auto Rotate DID
Call Tagging
Custom Greetings
Create Team
Call Barging
Shared Inbox
Call Cascading
Audit Logs
Webhook
Phone Support
24*7 Support
Contact Us
Call Notes & Ratings
Dedicated Account Manager
Personalized Onboarding
Advances Integrations
Custom Integrations
Annual Business Review
Show More
Show Less
Start Free Trial
Get Virtual Phone Number in Canada With DialerHQ in 4 Easy Steps
Embark on your DialerHQ journey now by following the 4 simple steps outlined below.


Choose your custom virtual number & make the payment.

Configure your account, features, and settings.

Start making and receiving calls anytime, anywhere.
Features of Canada Virtual Phone Number
DialerHQ's virtual Canada number has unique features to dramatically increase your business's profitability while reducing expenses.  The features are:
Power Dialer
Enhance your sales outreach by auto-dialing multiple numbers simultaneously and connecting with live calls.
Global Connect
Expand your business's reach and communicate easily with global clients and partners using high-quality audio and video calls.
Smart Call Forwarding
Forward incoming phone calls efficiently to the appropriate individual or team according to predefined criteria.
Call Recording
Record and analyze essential calls for reference purposes or quality control.
Call Transfer
Enhance client retention by promptly transferring calls to the appropriate staff members.
Call Conference
Boost efficiency and teamwork by bringing together several participants on a single call.
Frequently Asked Questions
Yes, virtual numbers are legal in Canada. However, make sure you only use the virtual number for legal purposes. You can only use the virtual number Canada if the VoIP service provider adheres to all the federal rules and regulations.
+1 is the country code for Canada. After you dial the country code, the area code follows. DialerHQ uses high-quality phone lines at prices you won't regret purchasing.
A Canadian phone number consists of ten digits. It has the country and area code followed by the phone number. However, some local provinces still dial using the traditional seven-digit system.
No, the calls made are international since US and Canada are two different countries. Depending on the service provider you use, the calling costs will vary. DialerHQ is a great option to call from the US to Canada at an affordable rate.
Sign up to enjoy the benefits of Canada's virtual numbers.

Make international calls & texts without buying a SIM card.