Get Fiji Virtual Phone Number
Establish a robust presence in Fiji's local markets with our phone system.

Reduce international calling costs and eliminate infrastructure expenses.

Enhance agent productivity and customer experience with 50+ features.
You are just one step
ahead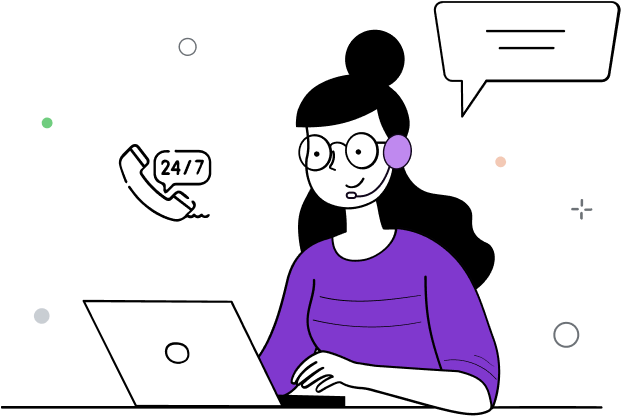 Thank You.
One of our Representative will connect with you shortly.
What is a Fiji Virtual Number?
A Fiji Virtual Number is a telephone number associated with Fiji but not tied to a physical location. It allows businesses to establish a local presence in Fiji, expand their reach, and serve customers effectively while benefiting from cost-effective international communication solutions.
Dominate Fiji Markets with a +679 Phone Number
Take your business success to the next level with a +679 virtual phone number– unlocking Fiji's potential through local area codes.
Gain a competitive edge with a +679 Fiji virtual phone number.

Establish local credibility and trust– boosting sales conversions.

Provide round-the-clock customer support– fostering loyalty.

Attend calls from anywhere– ensuring a 100% pickup rate.

Reach international clients effortlessly at affordable calling rates.
Benefits of Fiji Virtual Numbers
Investing in a Fiji virtual phone number strengthens your business with a range of benefits, including widespread coverage, increased efficiency, cost savings, and improved customer service.
Cost-effective: Choose from DialerHQ's versatile plans, starting at $0, to access premium features without straining your budget.
Regional presence:

DialerHQ offers access to hundreds of local area codes, including Fiji, allowing you to establish a genuine regional presence.

Improved productivity:

Elevate your team's productivity with DialerHQ's extensive toolkit of 50+ features.

Valuable insights: Gain valuable insights into your business's performance with DialerHQ's virtual phone system.
Different Types of Fiji Virtual Number
Fiji Local Numbers: Get a Fiji local number from DialerHQ to establish a credible local presence without being physically there.
Fiji Toll-free Numbers: Enhance accessibility and customer engagement with Fiji toll-free numbers from DialerHQ.
Fiji International Numbers: Connect with clients worldwide, seamlessly manage international communication, and drive international business growth with ease.
Port Your Fiji Number:

Already have Fiji numbers? No problem. Port your existing Fiji numbers to DialerHQ effortlessly. Enjoy the benefits of our advanced features and exceptional service while keeping your familiar phone numbers intact.
What Types of Virtual Phone Numbers Can You Get in Fiji
This table offers information on the different kinds of virtual phone number that businesses can use in Fiji. These numbers include local, toll-free, national, international, mobile, and vanity numbers, and allow businesses to establish a presence in Fiji without needing an actual office. Toll-free numbers are particularly useful for providing free phone services to customers, while vanity numbers are memorable and help businesses stand out. Overall, virtual phone numbers provide businesses with the flexibility to improve customer service and grow their presence in Fiji.
| Type of Virtual Number | Dialing Code | Example |
| --- | --- | --- |
| Mobile | +679 | +679 701 2345 |
| Landline | +679 | +679 331 4567 |
| Toll-Free | +679 | +679 800 1234 |
Popular Area Codes in Fiji
This table provides a comprehensive list of popular area codes in Fiji for phone numbers. The table includes the corresponding cities, phone number formats, and examples of how to dial within Fiji. The information in this table can be useful for anyone who needs to make phone calls within Fiji and wants to ensure they use the correct area code and phone number format.
| Area Code | City | Phone Number Format | Example |
| --- | --- | --- | --- |
| +679 | Suva | +679 3XX-XXXX | +679 331-4567 |
| +679 | Lautoka | +679 6XX-XXXX | +679 661-2345 |
| +679 | Nadi | +679 6XX-XXXX | +679 672-7890 |
| +679 | Labasa | +679 8XX-XXXX | +679 833-5678 |
| +679 | Ba | +679 6XX-XXXX | +679 667-8901 |
| +679 | Nausori | +679 3XX-XXXX | +679 345-6789 |
| +679 | Nadi (Namaka) | +679 6XX-XXXX | +679 672-3456 |
DialerHQ Pricing Plans for Fiji Virtual Phone Number
Call Center Solution (CCS)
Ideal for Bulk Calling for Sales, Support and Call Center Teams
Power & Predictive Dialer
Automatic Machine Detection
Industry leading call connect rates
Compliance Call Recording
Forward To External Device
Smart DID Routing
Speed To Dial
Auto Rotate
Local Presence
Call Barging
Call Queuing
Create Team
Call Whisper
Post Call Survey
After Call Work
Target Vs Achievement
Multiple Level Call Transfer
Route to External Number
Forward to Multiple Device
Google Drive, AWS S3 Integration
Embedded Dialer Integration
Show More
Show Less
Start Free Trial
Office Phone System (OPS)
Ideal for Businesses to support their Customers and not for Bulk Calling
Unlimited calling in UK, US/Can, Aus
Manual Calling Dialer
Auto Rotate DID
Call Tagging
Custom Greetings
Create Team
Call Barging
Shared Inbox
Call Cascading
Audit Logs
Webhook
Phone Support
24*7 Support
Contact Us
Call Notes & Ratings
Dedicated Account Manager
Personalized Onboarding
Advances Integrations
Custom Integrations
Annual Business Review
Show More
Show Less
Start Free Trial
How to Get a Fiji Virtual Number?
Embark on your DialerHQ journey now by following the 4 simple steps outlined below.

Sign in to DialerHQ.

Choose your custom virtual number & make the payment.

Configure your account, features, and settings.

Start making and receiving calls anytime, anywhere.
Features of Fiji Virtual Phone Number
With DialerHQ's temporary Fiji phone numbers, you will gain access to a suite of advanced features, including those listed below.
Power Dialer
Ensure your team's full potential with the Power Dialer. Effectively handle multiple calls to reach daily targets and enhance operational efficiency effortlessly.
Global Connect
Expand your global reach with Global Connect. Improve call pickup rates and connect with international customers more effectively, ensuring global success.
Smart Switch
Eliminate call connectivity issues with Smart Switch. Select the best provider for uninterrupted connections, ensuring interruption-free communication.
Call Barging
Enable supervisors to discreetly monitor calls via Call Barging. Boost team performance and offer timely support, creating a more productive work environment.
Call Conference
Promote collaboration with the Call Conference. Facilitate seamless engagement among multiple parties, fostering teamwork and overall productivity.
Smart Call Forwarding
Stay connected regardless of your location with Smart Call Forwarding. Divert calls to multiple numbers, ensuring essential calls are always answered promptly.
Call Transfer
Efficiently manage incoming calls through Call Transfer. Assign calls to colleagues for swift query resolution, optimizing customer interactions.
Need a Quick & Easy
Fiji

 Phone Number ?
Make international calls & texts without buying a SIM card.
Frequently Asked Questions
Getting a Fiji virtual phone number with DialerHQ is simple. Follow these steps:
Step 1: Visit our website and sign up for an account.
Step 2: Choose "Fiji" as your desired country.
Step 3: Browse and select your preferred virtual phone number.
Step 4: Complete the registration process and start using your Fiji virtual number immediately.
DialerHQ offers instant activation for Fiji virtual phone numbers. Once you have selected your number and completed the registration process, you can start using it right away. There's no waiting time.
DialerHQ offers various types of Fiji virtual phone numbers, including:
Fiji Local Numbers: For establishing a local presence in Fiji.
Fiji Toll-free Numbers: For offering free calling to your customers in Fiji.
Fiji International Numbers: For connecting globally while having a Fiji-based number.
You can choose the type that best suits your business needs.
Yes, DialerHQ provides seamless integration options for your Fiji virtual phone number. Our system can be easily integrated with various business communication tools and systems, including CRM software and VoIP services. This allows you to centralize and streamline your communication processes for improved efficiency and customer service.