Get China Virtual Phone Number
Elevate your business connectivity and global reach with an international China virtual phone number.
Enjoy increased flexibility and scalability.

Advanced features optimized for global teams.

Lower costs and improve accessibility.
What Is China Virtual Phone Number?
A China virtual phone number is an internet-based telephone number that appears as a local Chinese virtual phone number but is not tied to a physical location. It can make and receive calls from anywhere worldwide and be managed online. This is a convenient and cost-effective way for businesses to communicate with Chinese customers and clients.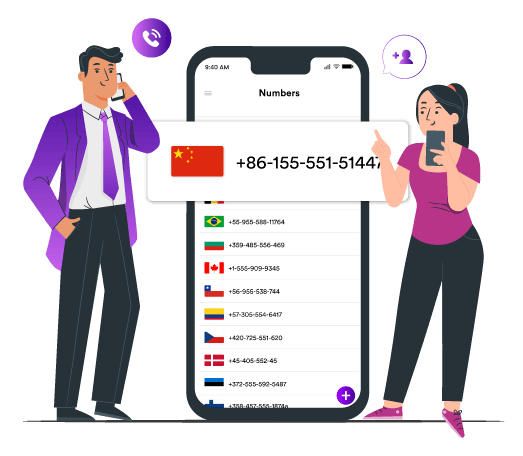 Why Do You Need A China Phone Number? 
DialerHQ's China virtual number boosts customer service and cuts operational costs, providing numerous advantages for individuals and businesses, as listed below:
Establish a local presence without a physical office.

Connect with Chinese customers, and expand business reach.

Offer familiar, trusted local numbers for easy customer contact.

Reduce communication costs by eliminating international fees.

Access advanced features for improved customer service.
Benefits Of Having A China Virtual Number
By purchasing a China telephone number from us, you can unlock a multitude of benefits, such as.
Lower communication and calling costs.

Gain access to the Chinese market & expand your business reach.

Make/receive calls globally without international fees.

Easy online management, no complex hardware/software.

Flexible pricing/features to fit unique business needs.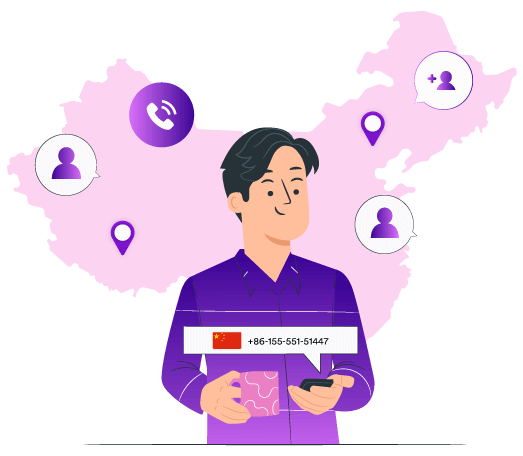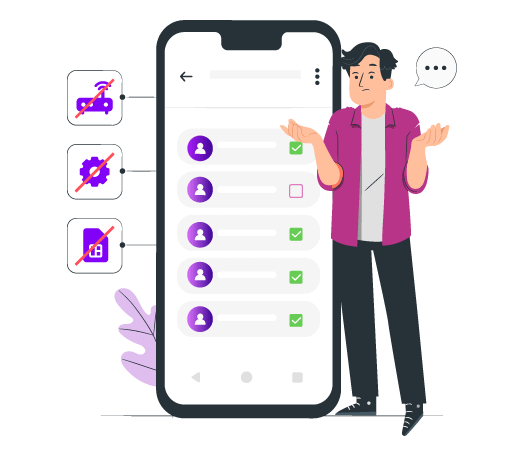 Different Types Of China Phone Numbers
There are three different types of China cell phone numbers, each with its unique benefits for your business. Here's a closer look at each type of China mobile number: 
Local Numbers:

These numbers begin with the corresponding area code and make it easier for customers to communicate with your business globally using business phone numbers.

Toll-Free Numbers: Businesses can use toll-free numbers to enhance their market credibility and improve business-client communication and revenue.
China Mobile Phone Numbers:

With Mobile Phone Numbers, small businesses can receive or make calls from any device, providing 24/7 connectivity to customers.
Why Is DialerHQ The Best Option For Buying A China Virtual Phone Number?
DialerHQ, a leading free China number app, can help your business reach new heights. Below are the reasons why DialerHQ is the best virtual phone system for small businesses:
Budget-friendly pricing options.

A comprehensive range of advanced features.

Easy-to-use and intuitive user interface.

An extensive list of area codes to choose from.

A highly dependable system with a 99.9% uptime guarantee.

Exceptional customer support available round the clock.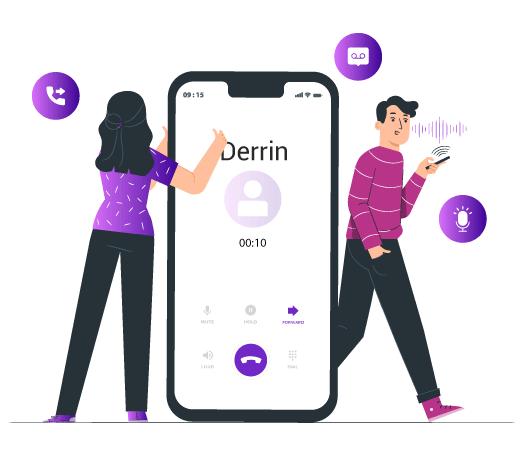 List Major Area Codes for Virtual Phone Numbers in China
This is a table that displays area codes for virtual phone numbers in China. The purpose of the table is to aid individuals or businesses in selecting an appropriate area code. Information about number types and formats is also included for each area code.
| Area Code | Location | Number Format |
| --- | --- | --- |
| 10 | Beijing | +86 10 XXXX XXXX |
| 21 | Shanghai | +86 21 XXXX XXXX |
| 22 | Tianjin | +86 22 XXXX XXXX |
| 23 | Chongqing | +86 23 XXXX XXXX |
| 24 | Liaoning | +86 24 XXXX XXXX |
| 25 | Jiangsu | +86 25 XXXX XXXX |
| 27 | Hubei | +86 27 XXXX XXXX |
| 28 | Sichuan | +86 28 XXXX XXXX |
| 29 | Shaanxi | +86 29 XXXX XXXX |
| 20 | Guangdong | +86 20 XXXX XXXX |
How Much Does China Virtual Phone Number Cost?
Buy China Virtual Phone Number With DialerHQ in 4 Easy Steps
Embark on your DialerHQ journey now by following the 4 simple steps outlined below.

Sign in to DialerHQ.

Choose your custom virtual number & make the payment.

Configure your account, features, and settings.

Start making and receiving calls anytime, anywhere.
Features of China Virtual Phone Number 
DialerHQ, a top virtual number provider in China, presents its customers with groundbreaking features, as listed below, that elevate their experience to the next level.
Power Dialer
Increase productivity by enabling agents to make multiple calls simultaneously and automatically dial the next call when one ends.
Global Connect
Expands business reach by providing virtual phone numbers for various countries, allowing customers to contact the business easily.
Call Recording
Recording helps with quality assurance, training, and legal compliance by recording calls for future reference.
Smart Call Forwarding
Enable businesses to route calls to different phone numbers based on predefined rules or criteria, ensuring calls are answered promptly.
Call Transfer
Allow agents to transfer calls to other team members or departments for better customer service and issue resolution.
Call Conference
Facilitate collaboration among team members, partners, or clients by enabling them to participate in a conference call from different locations.
Frequently Asked Questions
Obtaining a China phone number from DialerHQ is easy. Follow the steps below:
Step 1: Visit DialerHQ's website.
Step 2: Navigate the phone number services section.
Step 3: Select China as your preferred country.
Step 4: Choose the desired area code and number type.
Step 5: Proceed with payment and account setup.
The China phone number is now ready to be used.
Yes, DialerHQ's China phone numbers can be used globally. They allow you to establish a local presence in China while staying connected with international contacts. This is ideal for businesses seeking to expand their reach and connect with Chinese customers or partners.
A DialerHQ China phone number enhances your business by enabling direct communication with Chinese clients, enhancing customer support, and building trust. It streamlines international operations and portrays a local image, fostering stronger relationships and business growth.
Yes, DialerHQ's China phone numbers can be easily integrated with CRM systems, call centers, and other business tools, optimizing your communication processes and improving efficiency.
DialerHQ accepts various payment methods, including credit cards and other secure online payment options, making it convenient for you to subscribe to their China phone number service.
Experience the benefits of China virtual numbers – Sign Up Now!

Make international calls & texts without buying a SIM card.