Buying a China Phone Number is necessary if you're doing business with Chinese customers. Phone numbers in China are formed according to the Chinese Telephone Code Plan. Hence it is essential to have a preferred local area code China number that will impress your customers and maintain strong communication in China.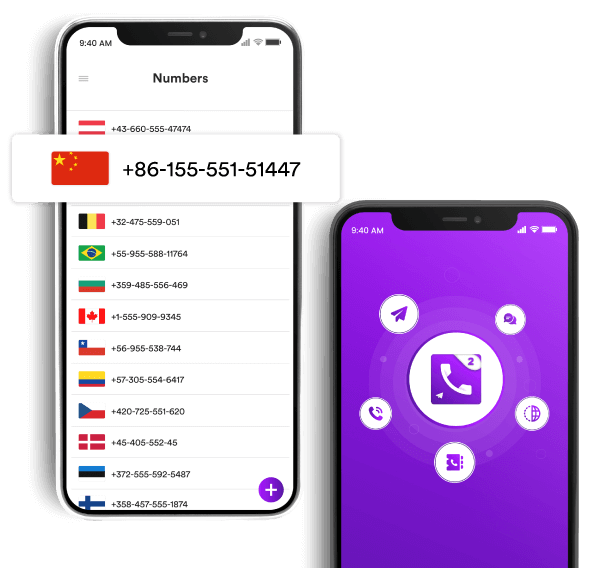 Why should you buy Virtual Chinese Phone Numbers?
A Chinese virtual phone number is a real VoIP number that can be used to make and receive calls (and SMS) across China. A China telephone number allows you to communicate effectively using any smart device or mobile phone. All you need is a stable internet connection and a VoIP China mobile phone number to dial calls to national and local phone numbers without using SIM cards.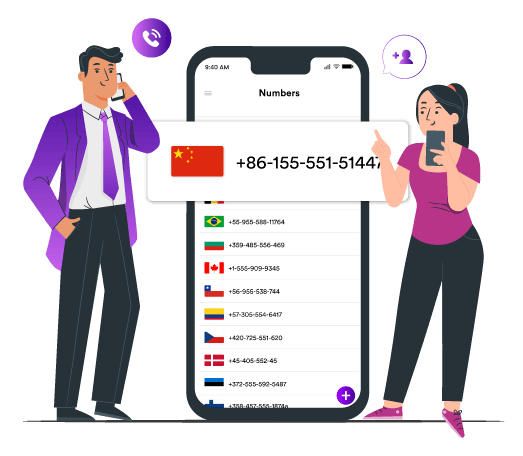 Improved Call Quality
With a virtual number in China, you can enjoy calling services all over mainland China at the most affordable pricing. Calls can be made through the free China number app without any country code and are devoid of call drops or voice lags.
Using a Chinese phone number app drastically reduces the chances of call drops and poor call quality. Additionally, it allows you to stay reachable at all times to callers around the globe and serve your international customers with superb ease and precision.
Choose Your Number And Area of Operations
A virtual number in China allows you to choose national or local China mobile numbers from a given list. Having local Chinese phone numbers for your preferred regions helps you blend in better, operate more efficiently, and appear more credible with the local country code.
Getting to choose your preferred number from a list is always a  big plus for any business. With local Chinese numbers in your preferred location, creating a business presence becomes effortless and quick.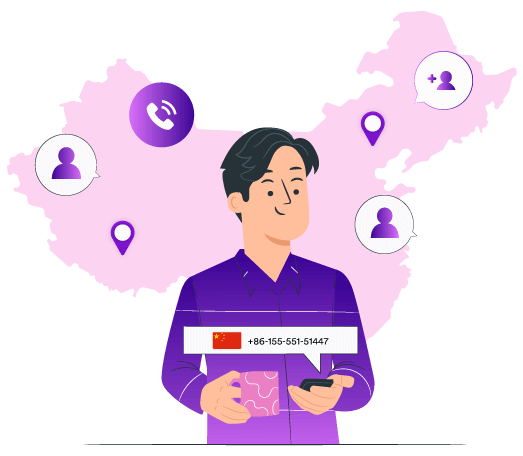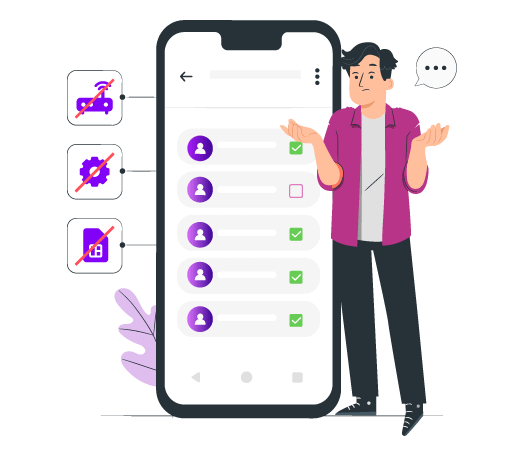 No Additional Equipment
A China number for a mobile phone can be used without the need for any fancy apparatus. Using your smartphone device and the mobile app, you can effortlessly dial and manage phone calls across any area code through VoIP technology. Thus calling China numbers becomes much easier.
A virtual Chinese phone number app can operate without even a SIM card. So there are absolutely no setup woes, implementation buffer time or calibration required. This not only saves you crucial business hours but also allows you to operate virtually anywhere.
Advanced Calling Features
Call forwarding, voicemail, and call recording are just a few of the advanced features you can avail yourself of through Chinese VoIP number voice plans. Additionally, you get numerous calling insights and statistics through its free China telephone number app and 24×7 support with other China Unicom services.
Using a virtual number app, you can manage and forward calls, texts, voicemails, and more for your free China phone number without switching between tabs or adding any country code. You can also use features like call recording and global call forwarding to assisting your clientele better.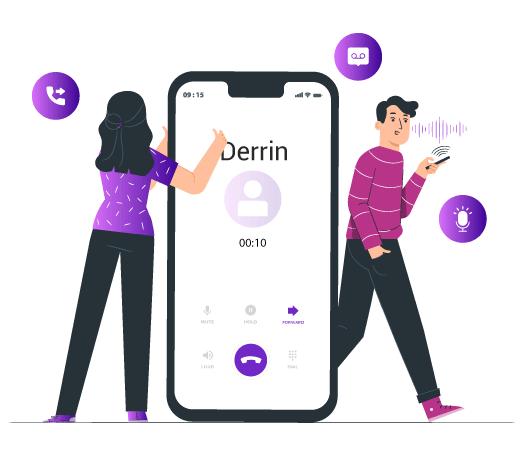 How to Get a Chinese Phone Number?
DialerHQ makes it easy to procure a mainland China phone number online for your business in minutes in your preferred area codes.
To get a free China Phone Number, follow the 3-step process, as outlined below: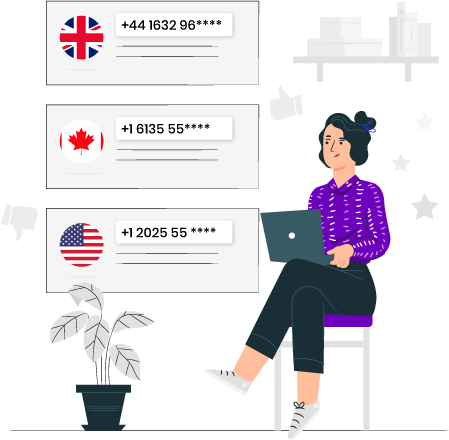 Choose your preferred country (China) and phone number from the given list.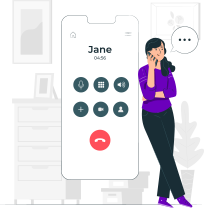 Call and text your customers from anywhere and anytime.
Features of China Mobile Phone Number
A Chinese phone number provides numerous benefits in terms of call quality, flexibility and cost.  You can enjoy features like call recording, real-time reporting, call forwarding, etc. with high-quality customer service. 
Call Forwarding
This feature helps forward messages or phone calls to your local phone number. All calls made to the virtual Chinese number can be routed to a different number.
Call Recording
Your new China virtual number will help you to record calls of local customers and employees. This will help you in training and analysis.
Real-Time Reporting
View in-depth insights about calls made from your China mobile phone number, learn about customers' call habits, ideal response time and more!
Interactive Voice Response
This feature in your virtual China toll-free phone number supports call transfers between departments and improves collaboration.
Voicemail Message Support
With a virtual China number, customers can conveniently leave their voice messages if a customer care agent is unavailable. You can reach back to them at your convenience.
Multi-user Support
With DialerHQ's virtual China phone number services, your staff can easily collaborate with each other. Additionally, each user can have separate rights, responsibilities, and access to data based on their job role.
Need a Quick & Easy China Phone Number?
Make international calls & texts without buying a SIM card.