Get

Hong Kong Phone Number
Build trust and familiarity with your customer base from anywhere with a Hong Kong phone number. Get a Hong Kong number and instantly use it from any device.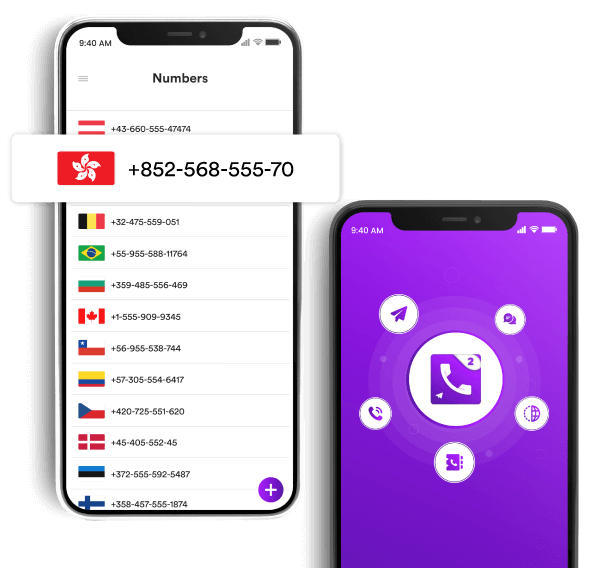 Why Should You Buy A Virtual Hong Kong Number?
Having a virtual Hong Kong cell phone number gives you freedom to enjoy unlimited calls from Hong Kong to your office, mobile, PBX or landline. Keep your personal and customer calls separate at an affordable price.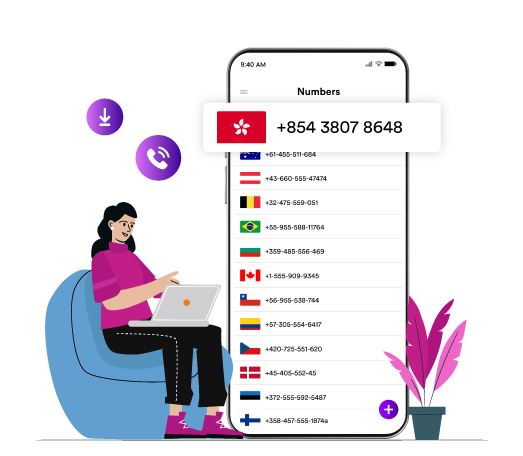 Convenient and Affordable International Call Rates
With a virtual Hong Kong phone number, there's no need to wait for activation. Save the trouble of getting a new phone or sim card. The Hong Kong virtual number will allow you to contact anyone at a cost-effective price. 
All you need is a stable internet connection and a smart device and you are set! Stay reachable all the time from any corner of the world. Send and receive business and private phone calls and text messages anytime and anywhere. With a free Hong Kong phone number app, you get powerful calling tools to interact with your clients better.
Enhance Customer Relationships
Your ultimate goal as a company is to serve clients in the best way possible. With a Hong Kong virtual phone number you can enhance customer relationships by creating a local presence in the country and broadening your customer base.
With a dedicated Hong Kong mobile phone number in cities like Tai Pao or Shatin, you can improve your interactions with the local customer base. With a local Hong Kong phone number, your customers will be more comfortable in taking and receiving your calls.
Being available anytime and anywhere by sitting at home with a local Hong Kong phone number is one of the best ways to improve your customer service. Apart from the local base, you'll also improve your relations with international clients keen to invest in businesses in Hong Kong.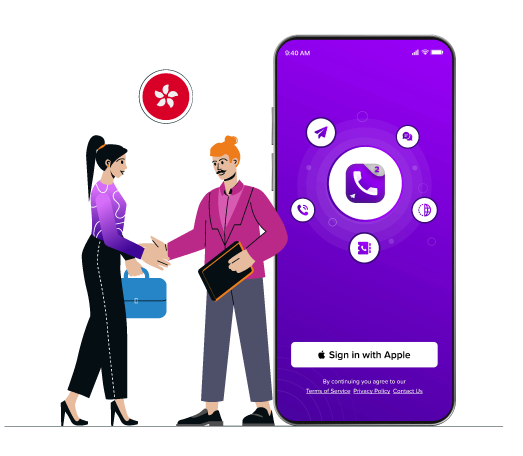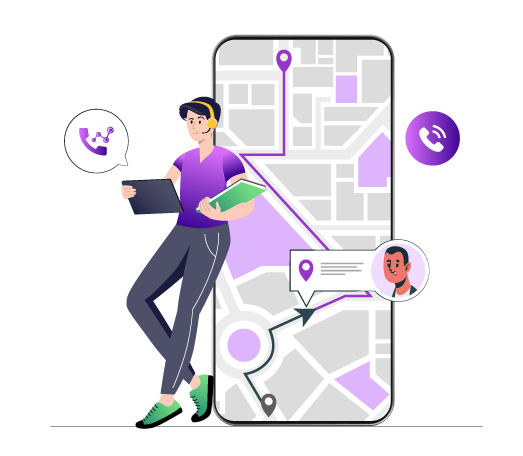 Easy to Transfer/Track Calls
Transferring calls will no longer be a mess! The customer support team in your company can easily transfer calls to the right people that are able to sufficiently handle customer calls. Get a Hong Kong phone number online and easily transfer calls in no time. By the way, you can get more than just transferring calls with a Hong Kong phone number.
With the DialerHQ, you can get a virtual Hong Kong phone number that'll help you identify the total number of international and local phone number calls made and received, the number of leads generated via calling, the average duration of calls, the agents' calling status, and others.
With advanced reporting, you can make informed decisions to improve call quality and customer satisfaction.
Increase your Pick-Up Rate
It's natural that people tend to pick up more calls from numbers they know! With a virtual Hong Kong phone number, customers are more likely to answer your company's calls. 
If you offer your sales team a local virtual Hong Kong phone number, they will be able to get more customers and increase sales. By allowing your team, for example, to switch from one number to another, they can reach customers with a 085 number in Tung Chung or a 085 number in Kowloon.
Moreover, you and your employees can connect and forward calls from anywhere in the world.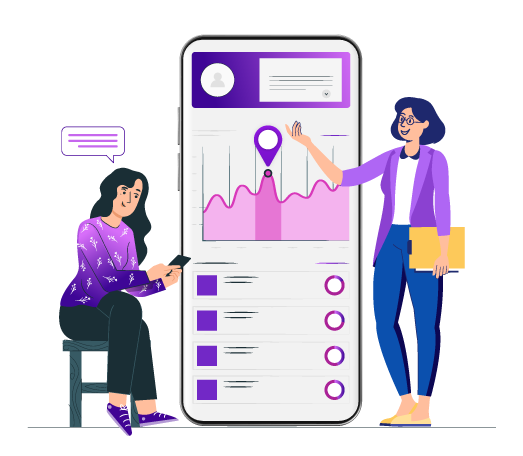 How Do You Get Free

Virtual Hong Kong Mobile Number

?
DialerHQ makes it seamless for buyers to get a Hong Kong phone number. Virtual free Hong Kong number networks use the internet to make and receive calls. A SIM card isn't necessary to operate a virtual free Hong Kong number.
To get your Hong Kong number free, follow these three simple steps:
Features of Hong Kong Mobile Phone Number 
A Hong Kong phone number provides numerous benefits in terms of quality and cost.  You enjoy all the awesome features of call recording, real time reporting, call forwarding with high-quality customer service.
Convenient Call Forwarding
Use this feature to forward messages or phone calls to your local phone number.
Easy Call Recording
Your new Hong Kong virtual number free will enable you to record calls from local customers and employees.
Real Time Reporting
View detailed information about calls made to your Hong Kong mobile phone number, learn about customers' call habits and more!
Systematic Voice Response
This feature in your virtual Hong Kong toll free phone number supports call transfers from departments of your company to others.
VoiceMail Message Support
With a virtual Hong Kong number, customers can conveniently leave their voice messages if customer care is unavailable.
Multi User Support
With DialerHQ's cloud telephony Hong Kong phone number services, your staff can easily collaborate with each other.
Need a Quick & Easy Hong Kong Phone Number?
Make international calls & texts without buying a SIM card.