Get a Hong Kong Virtual Phone Number
Gain a competitive edge with a Hong Kong virtual phone number. Expand your business into new markets and gain a foothold in Hong Kong.
Project a professional image of your brand.

Save time and money with optimized operations.

Have greater insights into customer behavior.
What is a Hong Kong Virtual Phone Number?
A Hong Kong virtual phone number is a popular business communication solution that allows companies to establish a local presence in Hong Kong without the need for a physical office. It encompasses a range of features that make it easier to connect with customers in Hong Kong and expand into new markets.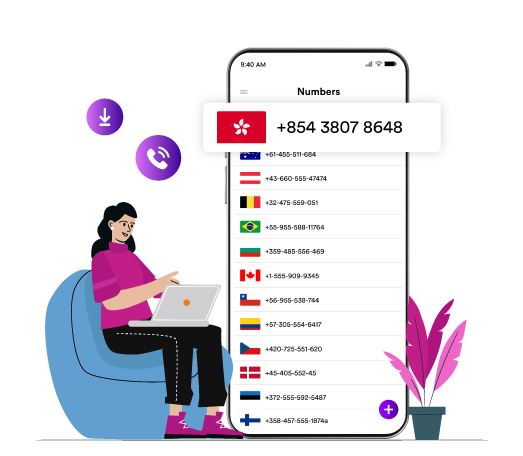 Why Do You Need a Hong Kong Phone Number?
Modern businesses with a customer-centric mindset need virtual phone numbers for several reasons listed below:
To streamline and enhance business communication.

To enter and explore new local markets in Hong Kong.

To lower operational and international calling expenses.

To add a professional touch to the brand image.

To broaden business horizons in Hong Kong.

To gain deeper insights into customer behavior.

To make data-driven decisions using analytics.
Benefits of Having a Hong Kong Virtual Number
By buying Hong Kong virtual phone numbers, especially from DialerHQ, you can avail yourself of various advantages, including:
A range of collaboration and communication features.

Higher reliability with a 99.99% system uptime.

Enhanced portability and on-demand scalability.

Reduced operational, maintenance, and calling costs.

Improved customer experience and satisfaction.

Better understanding of customers and their preferences.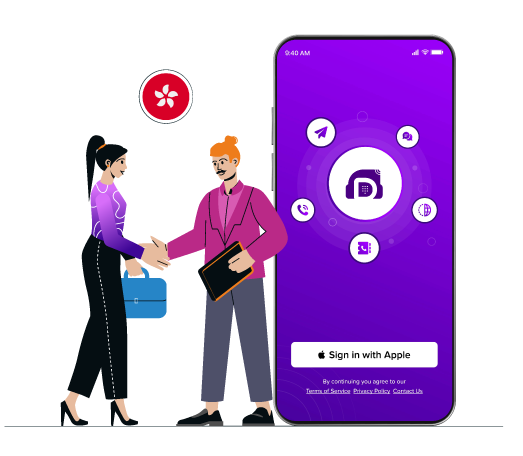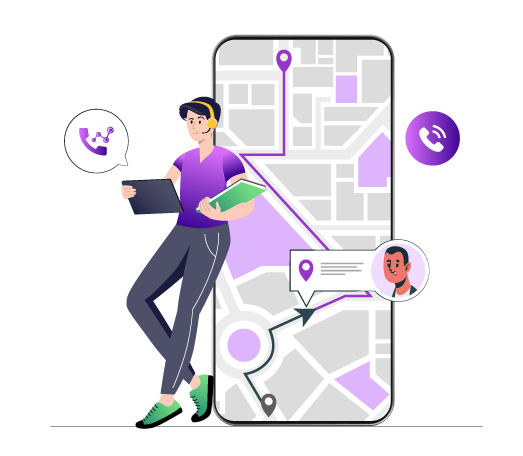 Different Types of Hong Kong Phone Numbers
Here are the three major types of Hong Kong phone numbers, each serving a different purpose:
Local Hong Kong phone numbers:

8-digit phone numbers starting with 2 or 3. Suitable for companies that want to give their brand a local touch.

Toll-free Hong Kong phone numbers:

9-digit numbers starting with 852 or 800– an ideal option for addressing customer inquiries.

Hong Kong Mobile numbers:

8-digit phone numbers starting with 5, 6, 7, or 9. Suitable for companies looking to serve customers 24X7.
Why Buy a Hong Kong Virtual Number from DialerHQ?
DialerHQ is indeed the best free Hong Kong phone number app for multiple reasons listed above.
Advanced features:

40+ innovative features to enhance productivity, customer experience, and brand image.

Affordable pricing:

Multiple affordable pricing options– designed keeping business requirements in mind.

Large pool of area codes:

A vast pool of area codes for all countries, empowering you to establish a local presence.

User-friendly UI:

Intuitive UI to help users easily navigate the system in order to make the most out of it.

Attentive customer support:

A dedicated customer support team to help you with any issues or questions 24/7.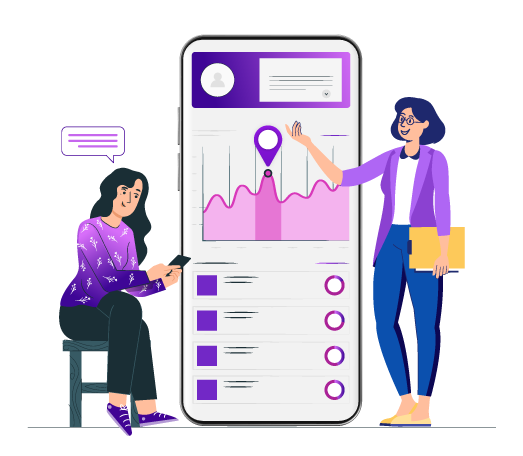 List of Popular Area Codes for Virtual Phone Numbers in Hong Kong
This is a table that displays area codes for virtual phone numbers in Hong Kong. The purpose of the table is to aid individuals or businesses in selecting an appropriate area code. Information about number types and formats is also included for each area code.
| Area Code | Location | Number Format |
| --- | --- | --- |
| 852 | Hong Kong Island, Kowloon, New Territories | +852 XXXX XXXX |
| 853 | Macau | +853 XXXX XXXX |
How Much Does Hong Kong Virtual Phone Number Cost?
Buy Hong Kong Virtual Phone Number With DialerHQ in 4 Easy Steps
Embark on your DialerHQ journey now by following the 4 simple steps outlined below.


Choose your custom virtual number & make the payment.

Configure your account, features, and settings.

Start making and receiving calls anytime, anywhere.
Features of a Hong Kong Virtual Phone Number
DialerHQ– the best Hong Kong virtual numbers provider- offers its users a range of innovative features, as listed below. 
Power Dialer
Make your sales outreach more efficient by dialing multiple numbers simultaneously and connecting only with live calls.
Global Connect
Maximize customer engagement by contacting prospects at the most convenient time, no matter where they are located.
Call Recording
Easily keep track of critical conversations by recording them, and review them at a later time for future reference.
Smart Call Forwarding
Ensure that important calls are never missed by forwarding them to the appropriate person or alternate number.
Call Transfer
Enhance customer satisfaction by reducing wait times and transferring calls quickly to the right agent.
Call Conference
Host multi-participant calls on DialerHQ's unified platform to boost team collaboration and productivity.
Frequently Asked Questions
Hong Kong phone numbers are available in three different types. The first type is mainly local Hong Kong numbers– 8-digit phone numbers starting with 2 or 3. The second type is Hong Kong cell phone numbers– 9-digit numbers starting with 852 or 800. The third type is Hong Kong toll-free numbers– 8-digit phone numbers starting with 5, 6, 7, or 9.
The country code for Hong Kong is +852. Anyone who wishes to make international calls to Hong Kong needs to add this code at the very beginning of the number, followed by the local number and the recipient's number.
You can get a Hong Kong number for WhatsApp through virtual phone number providers such as DialerHQ. To get a Hong Kong phone number for WhatsApp from DialerHQ, sign in to their system, choose the custom Hong Kong VoIP number, select a plan, and make the payment. Once you have completed these steps, your custom Hong Kong number will be activated and available for use on WhatsApp.
Unfortunately, there are no Hong Kong phone number providers that offer free Hong Kong virtual numbers. However, by paying just $12 per month, you can get not only a free Hong Kong number but also a range of features and benefits, such as unlimited calls within the US and Canada, IVR, call forwarding, and more from DialerHQ. Contact their sales team to better understand their plans and offers.
Sign up now and enjoy the benefits of Hong Kong virtual numbers
Make international calls & texts without buying a SIM card.