Get Mexico Virtual Phone Number
Connect with your clients in Mexico with your Mexican phone number. With Mexico phone numbers, you can receive calls from your business partners in Mexico and forward calls to any device or location worldwide.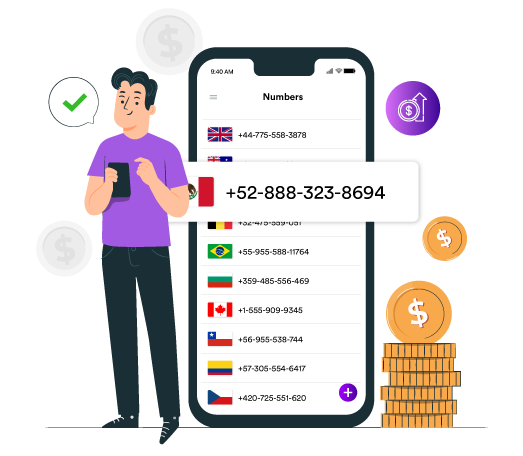 Profitable International Call Rates
With a virtual Mexican phone number, save the trouble of getting a new phone or sim card. The Mexico virtual phone number will allow you to connect with anyone at an affordable rate. 
A stable internet connection and an intelligent device are all you need! Stay reachable all the time from any corner of the world. Send and receive phone calls and text messages anytime and anywhere. With a free Mexico phone number app, you get robust calling tools to interact with your clients better. You can stay connected with your loved ones even in an area with the limited network coverage.
Boost Customer Association
With a virtual Mexican phone number, you can improve customer satisfaction levels by creating a local presence in the country and broadening your customer base.
With a dedicated Mexico phone number in cities like Tijuana or León, you can improve your interactions with the local customer base. With a local Mexican phone number, your customers will be more at ease in receiving your calls.
Be available anytime and anywhere by sitting at home with a Mexican local phone number and improve your customer service. Apart from the local base, you'll also improve your relations with international clients keen to invest in businesses in Mexico. Mexico phone numbers will help you in localizing your brand among customers & clients. And a dedicated customer number will help you project a professional image to customers.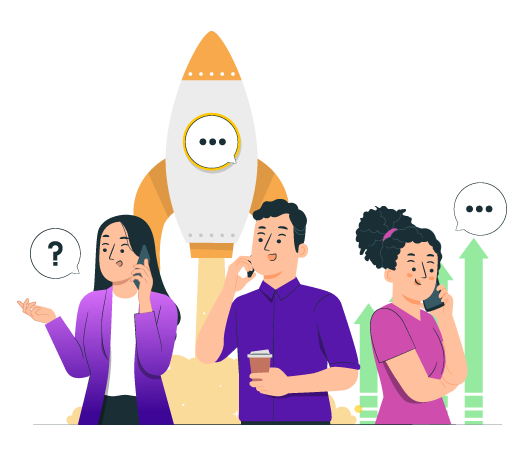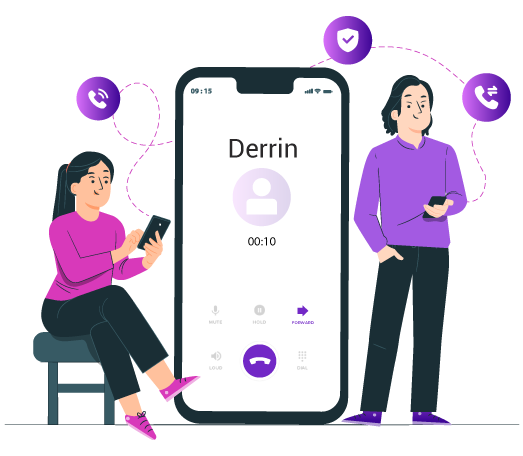 Secure Transfer/Trail Calls
Transfer calls with a free Mexico phone number swiftly. The customer support team in your company can easily transfer calls to the right people that are able to sufficiently handle customer calls.
Get a Mexican phone number online and transfer calls in no time. With a Mexico phone number, you can get more than just transferring calls.
With DialerHQ, you can get a virtual Mexican phone number that'll help you identify the total number of calls made and received, the number of leads generated via calling, the average duration of calls, the agents' calling status, and others. DialerHQ's advanced reporting feature lets you make informed decisions to improve call quality and customer satisfaction with a virtual Mexican phone number.
Read: Call Mexico from the USA
Upgrade Call Pick-Up Rates
People tend to pick up more calls from numbers they know! With a virtual Mexican phone number, customers are more likely to answer your company's calls.  
If you offer your sales team a local virtual Mexico phone number, they will be able to get more customers and increase sales. By allowing your team, for example, to switch from one number to another, they can reach customers with a 664 number in Tijuana or a 447 number in León.
Moreover, with a free Mexico phone number app, your employees can connect and forward calls from anywhere in the world.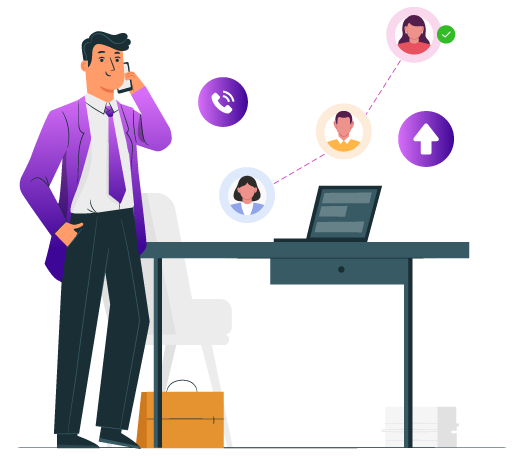 Here is the Table of Different Types of Phone numbers Available in Mexico:
The following table provides a comprehensive overview of the various phone number types that are currently available in Mexico. It contains information on landline, mobile, VoIP, toll-free, and virtual numbers, including their formats, features, as well as their respective advantages and disadvantages. This information may prove useful for individuals or businesses in deciding which phone number type would be most suitable for their particular requirements.
| Type of Phone Number | Description | Number Format | Feature | Pros | Cons |
| --- | --- | --- | --- | --- | --- |
| Landline | A traditional fixed-line telephone connection | +52 (55) XXXX-XXXX | Reliable, high-quality voice transmission, sometimes includes additional services like caller ID and voicemail | Stable connection, can be cheaper than mobile plans, suitable for households and businesses that require a stable connection | Limited mobility, installation and equipment costs |
| Mobile | A wireless telephone service for personal use | +52 1 XXX-XXX-XXXX | Portable, convenient, supports texting and internet access, includes additional services like caller ID and voicemail | Greater mobility, wider range of features, better coverage, suitable for individuals and households | Higher costs, lower voice quality in some areas, limited data plans |
| VoIP | A cloud-based phone system that works over the internet | +52 55 XXXX-XXXX | Scalable, customizable, supports advanced features like call routing and virtual receptionist, lower costs than traditional landlines | Cost-effective, easy to set up and manage, offers flexibility and remote access, suitable for businesses that require multiple lines or remote workers | Depends on internet connection, may not be suitable for businesses with complex phone needs |
List Major Area Codes for Virtual Phone Numbers in Mexico
This is a table that displays area codes for virtual phone numbers in Mexico. The purpose of the table is to aid individuals or businesses in selecting an appropriate area code. Information about number types and formats is also included for each area code.
| Area Code | Location | Number Format |
| --- | --- | --- |
| 55 | Mexico City and metropolitan area | +52 55 XXXX-XXXX |
| 81 | Monterrey and northeastern Mexico | +52 81 XXXX-XXXX |
| 33 | Guadalajara and western Mexico | +52 33 XXXX-XXXX |
| 656 | Ciudad Juarez and northern Mexico | +52 656 XXX-XXXX |
| 664 | Tijuana and northwestern Mexico | +52 664 XXX-XXXX |
| 998 | Cancun and southeastern Mexico | +52 998 XXX-XXXX |
How Much Does Mexico Virtual Phone Number Cost?
Buy Mexico Virtual Phone Number With DialerHQ in 4 Easy Steps
Embark on your DialerHQ journey now by following the 4 simple steps outlined below.


Choose your custom virtual number & make the payment.

Configure your account, features, and settings.

Start making and receiving calls anytime, anywhere.
How can you make the most out of a Mexico Virtual Phone Number?
Boost your brand presence by purchasing a virtual phone number in Mexico. Buy a virtual phone number in Mexico within a few minutes and start today. Choose your preferred country and area codes to make and receive calls using a virtual Mexican phone number.
Build a local presence and win your customer's hearts in Mexico. The perfect strategy to grow your business starts with just a Mexico phone number.
Brand Identity
A Mexico virtual number allows you to greet local customers in Mexico from anywhere, anytime around the world.
Enhance Savings
International calling can hamper your operational budgets. A free Mexico phone number is the best solution to increase your savings.
Basic Infrastructure
A good internet connection on your smartphone is enough to use a virtual Mexican phone number. Use your phone to place calls anywhere in Mexico.
Brilliant Calling Experience
It is one of the finest virtual phone number apps in Mexico. The app is easy to use and requires no training due to its efficient, user-friendly interface.
Excellent Quality
Get a virtual Mexican phone number & experience the power of impressive call quality. The app eliminates data latency for a smooth experience.
Virtual Setup
Growing your business in Mexico is challenging. Create your virtual setup in minutes with our virtual Mexico phone number.
Frequently Asked Questions
DialerHQ offers both standard local phone numbers and toll-free 800 numbers for major cities and regions across Mexico. You can also get vanity numbers from DialerHQ to improve brand recognition.
You can easily port your current Mexico phone number to DialerHQ's platform. This allows you to maintain number continuity when switching providers. Connect with our team to understand the porting process.
You can get instant activation on a Mexico number from DialerHQ. Just choose your number and complete the signup to start receiving calls and texts within minutes.
Absolutely, DialerHQ enables SMS text messaging abilities with all Mexico phone numbers. This allows communicating with customers via text from your Mexican number.
Need a Quick & Easy Mexican Virtual Phone Number?
Make international calls & texts without buying a SIM card.