How You Can Leverage a Free Virtual Phone Number in Australia?
No hidden charges. Use it from anywhere, anytime to call anyone. Take advantage of a free virtual phone number in Australia. Besides, it helps keep your personal and professional life separate at an affordable price. Choose (+61) as your preferred country code and make calls using a free virtual phone number in Australia. Establish your brand presence down under by getting in touch with us today. 
Virtual Landline Number in Australia
Are you looking to expand your brand around the world? It is best to get a virtual phone system in Australia for any city and establish a local presence. You don't need a physical presence in Australia to conduct your business activities.
Australia Virtual Phone Numbers, also commonly called VOIP numbers, are actual phone numbers that come with in-built business features including call-forwarding, IVR, and more. Manage your numbers from our user-friendly web-based interface. With our exciting features, you can get a virtual Australia mobile number with no contract hassles or setup fees.
Be anywhere in the world and build the Australian roots for your brand. Connect them with your staff, and start interacting with your customers in a few minutes. Try our Australia virtual phone number app now. 
Unparalleled Call Portability
It is not easy to stay ahead in your business if you are bound by location in today's age. By getting a virtual Australian phone number, you get the chance to access the app from any location, from any device at any time.
Our intuitive interface can help you transfer a call from any number you want from any location in Australia. We offer more than just forwarding calls or temporarily switching your phone services. Buy a free phone number in Australia to understand the power of our unparalleled call portability.
You don't need to invest in expensive hardware/software to make or receive these calls. All you need is decent internet connectivity and a smartphone to run your business phone number from anywhere and establish a presence down under.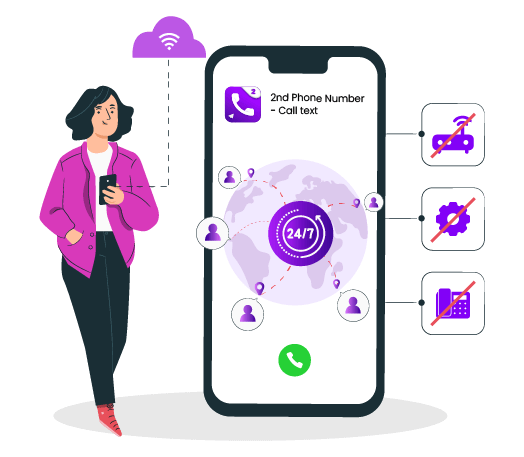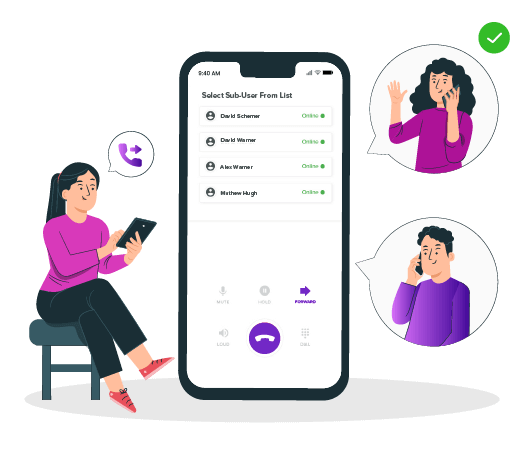 Virtual Calling & Call Forwarding
Call forwarding just got easier with our cost-effective Australia virtual mobile number app. Our affordable calling solutions will never miss an important business call. Stay connected with your customers and make business-critical decisions even when you are traveling.
Protecting your time from unwanted or fake calls is a must to focus on the good things in life. Buy a virtual number in Australia free of cost and get the flexibility to run your business and manage your calls. Easy to set up sales opportunities and forward calls to any device, anytime.
Office dependency is a thing of the past. Instantly forward calls from your virtual Australia mobile number to your smartphone. Missing an important call is not good for your brand. We understand it well and work around it.
Call Insights For Efficient Tracking
It is tough to improve if you don't track the metrics. Explore the critical data that drives your business calls. It is now time to make better calls for your business by investing in an Australia virtual mobile number app. We take the guesswork out of your business calls.
You can now stay on top of all your business calls and make smarter decisions to take your business forward. Call Insights helps you identify the total number of calls, leads generated, which agent is making the maximum number of calls and more.
Take the help of advanced reporting to make informed decisions based on accurate data and not assumptions. What are you waiting for? Get your virtual number in Australia now.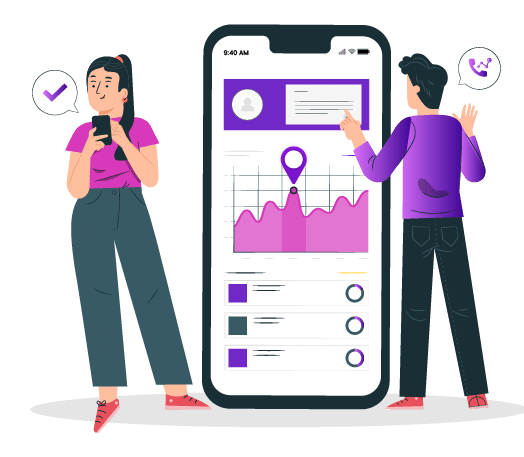 How Does The

Australia Virtual Mobile Number App

Work

?
DialerHQ is a virtual Australian phone number app that helps you set up a local number to increase your presence in Australia. You don't need to invest in a new smartphone or a different SIM card to access DialerHQ.
To get a Australia Virtual Phone number, follow the 3-step process, as outlined below: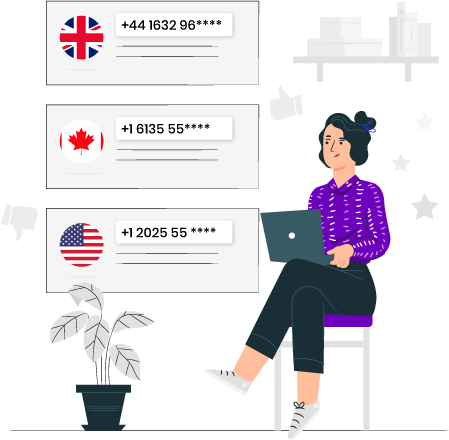 Select a country and your preferred phone number from the list.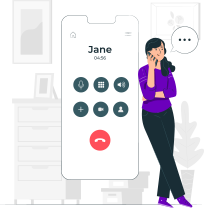 Dial or text your customers anywhere, anytime!
Benefits of buying an Australian Virtual Phone Number?
Efficiently boost your brand across your customers with a free virtual phone number in Australia.  Buy a virtual phone number in Australia in minutes and get started today. Choose your preferred country code and make and receive calls using a virtual Australian phone number. Create a local presence and win over your customer's hearts.
Establish Australian Presence
An Australia virtual mobile number app can help you connect with the local customers without having a physical presence.
Exceptional Call-Quality
DialerHQ- the best virtual number app in Australia provides clear call quality, eliminating data latency and signal disturbance.
Cost-Effective Solution
Calling in Australia can break your bank. Our virtual mobile number app is the perfect cost-effective solution your business needs today.
No Fancy Hardware
It is easy to set up a virtual Australian phone number. All you need is good internet connectivity and you are good to go. No extra sim card is required.
Enhanced User Experience
It is the best virtual phone number in Australia. There is no need for technical expertise due to the user-friendly app interface.
Quick Set Up
Setting up an Australian presence is a challenge. With our Australia virtual mobile number app, you simply need to download the app and install it.