Senior Writer: Jahnavi Vekaria
Reading Time:
9
Minutes
Published :
January 23, 2023
When running a small business, your employees must have reliable, high-quality communication tools. To help you choose the best business phone services for your needs, we've compiled a list of 10 top-rated business phone services for small and medium-sized businesses.
What is a Business Phone?
A business phone is a phone you use in your business. It's not the same as a personal phone, which is what most of us think of when we hear the term "phone."
Need a reliable and affordable business phone system? Look no further than DialerHQ.
A phone service with an internet connection has special features that make it useful. Some essential features include:
An answering machine to take messages and calls from customers or employees out of the office.

An autodialer speeds communication by sending information through voice mail, fax, or email.

A digital recorder to record conversations and play them back later.

A conference bridge for conducting meetings at remote locations.
Why Do You Need Business Phone Services?
With the global boom of the internet & mobile devices, communication has become more streamlined and efficient than ever. However, it is still necessary to have a business phone service in place for your company. Here are the top reasons you need to invest in one of the best small business phone services:
1. Better Call Quality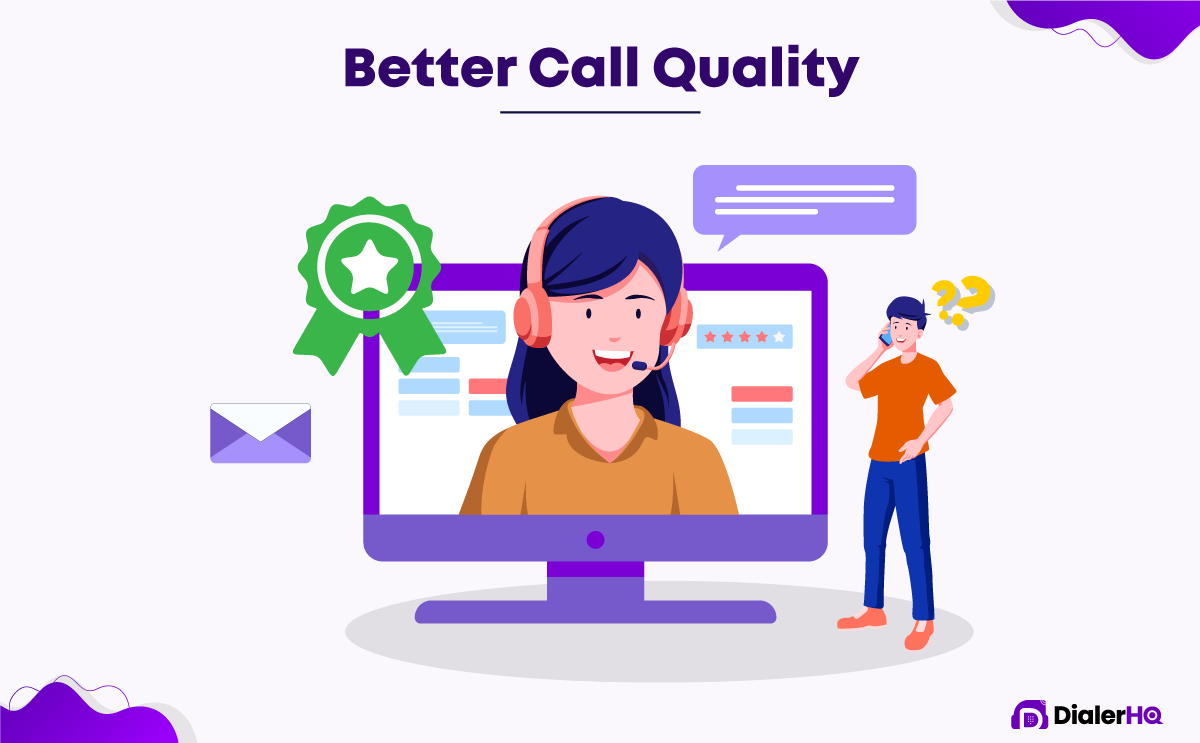 Business phone services offer call quality superior to a basic office phone system or a personal cell phone. With small business phone services, your calls will be clearer, and you'll have more control over the sound of your calls. That means you can make calls in environments where cell service may not work, such as at home or in the office.
2. Unlimited Calling Plans
With phone service for business, there are no limits on how much you can call each month and how many minutes you can use per month. You can use as many minutes as your business needs without worrying about running out of credit before the end of the month or being restricted by a plan that has monthly usage limits. Plus, with unlimited calling plans, there's no need to worry about paying extra fees for long-distance calling when you can easily reach out across state lines or around the world!
3. Increased Communication Options
Small business phone services allow you to communicate in ways that aren't possible with other types of communication technology, like email or text messages, because they provide more flexibility and options than those platforms do.
For example, if you want to send a fax, you can use your business phone service to call an outside fax machine. All you require is an internet connection.
4. Enhanced Customer Service
Business phone services provide enhanced customer service features because they allow customers to reach their representatives through multiple channels, such as by phone or email.
If a customer calls into the office and needs to speak with someone quickly, they can be connected with a real person who can address their concerns effectively.
On the other hand, if someone emails them with a question, they will receive an automated response similar to what they would receive via email or text message, so there is no need for them to try and research an answer themselves on their own time.
5. Increased Productivity
Business phone services are a way more efficient way to stay connected with vendors, clients, and employees. You can reach out to your customers when it's most convenient for them — whether through email or text — but with phone services, you can also ensure that they receive their messages instantaneously.
You can also use the phone line for business to send out meeting reminders and other important information, which will help keep your team on schedule and prevent unnecessary delays.
Business Phone Service Essential Features
Below are the essential features that every business phone service needs to have: 
1. Call Forwarding
It is a feature that allows an individual to forward their calls to another number, provided that the person listed on the forwarding number can receive the call. This is extremely useful for business owners who are often out of the office or at meetings but still need to receive calls from clients and customers.
2. Call Logs
This feature of a small business phone service provider allows you to keep track of all your conversations so that you can refer back to them later.
This can be particularly useful if you find out what was discussed during a specific meeting or conversation when you could not attend it because of your busy schedule. It also helps provide evidence in case of any disputes with clients or customers, as they can easily access their previous conversations through this feature.
3. Call Queues
Call queues are a great way to ensure that your small business phone service works efficiently. This is because they allow you to monitor the calls coming into your business and how long they take to queue up.
This allows you to ensure that you are not having any issues with your phone system, whether a line or a VoIP connection, and can either fix them or notify you of the issue as soon as possible.
4. Call Recording
The call recording feature allows you to record any calls that come into your business number over a certain period, such as one week or month.
You can then listen back to these recordings at any time in the future and confirm what was said during these calls or ask for clarification if something was unclear or confusing during the conversation.
5. Conference Calls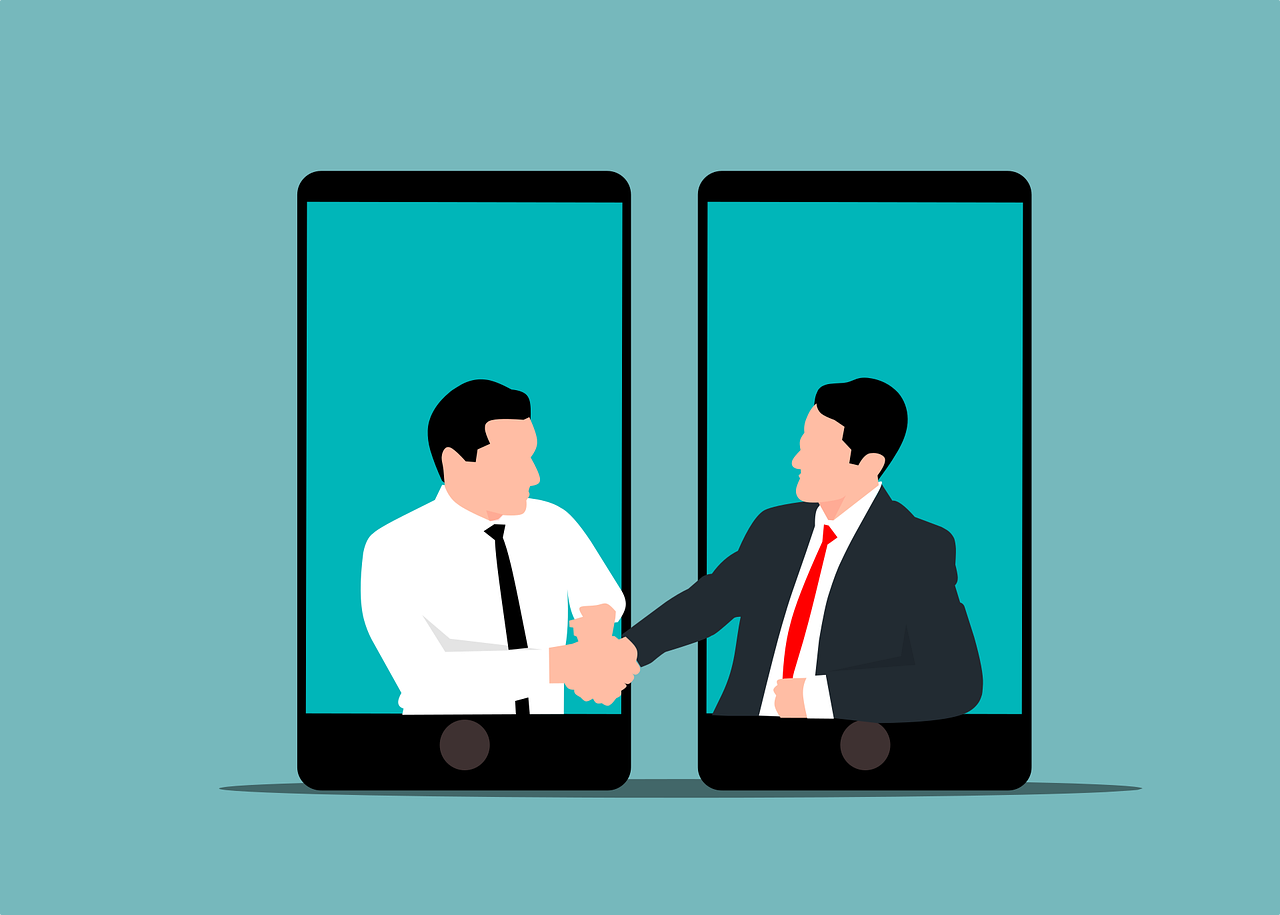 A conference call is when you and another user are connected to one phone line, and you can talk simultaneously. The feature allows you to collaborate with others by sharing a single phone line with them but still being able to speak freely. This is an excellent feature for businesses that need to conduct business in different locations across the globe.
6. International Calling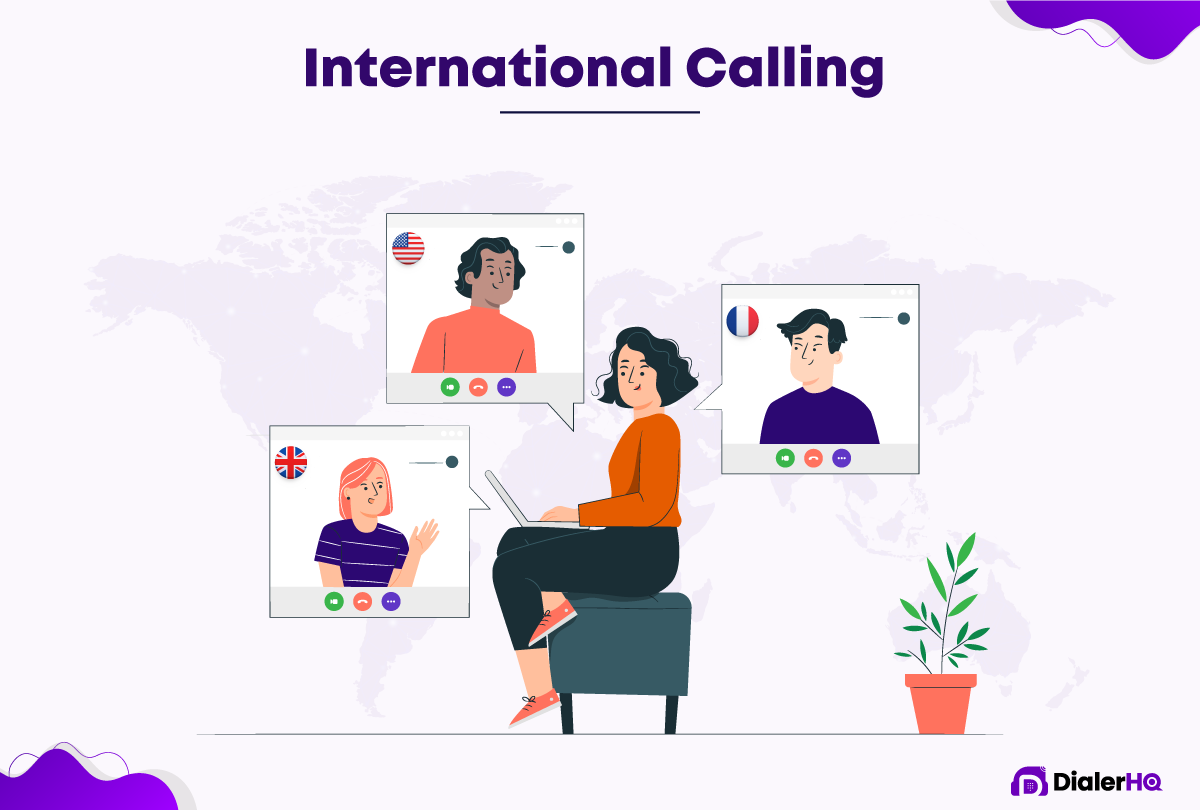 An international calling plan allows you to make phone calls anywhere from your home or office without additional charges. It's an ideal option for business owners who want to expand their customer base beyond their domestic market without incurring high international calling charges.
Comparison Of Top 10 Small Business Phone Services
| Brand Name | Key Features | Pricing | Pros | Cons |
| --- | --- | --- | --- | --- |
| DialerHQ | Outbound calling Call analytics CRM integration Power dialer | Starting from $12/month | - Offers outbound calling with advanced call analytics - Integration with popular CRMs - Power dialer for increased efficiency | - Need stable internet conncection |
| CallHippo | Virtual phone system Call forwarding Voicemail Call recording | Starting from $16/month | - Provides a virtual phone system with essential features - Call forwarding and voicemail options available - Affordable pricing plans | - Some advanced features require higher-priced plans - Limited integration options |
| Grasshopper | Virtual phone system Call management Voicemail transcription Mobile and desktop apps | Starting from $26/month | - Offers a virtual phone system for businesses - Call management features and voicemail transcription - Mobile and desktop apps for easy communication | - Higher starting price compared to some other options - Limited advanced features compared to larger providers |
| Nextiva | VoIP Video conferencing Team messaging Auto-attendant Call recording | Starting from $17.95/month | - Offers VoIP, video conferencing, and team messaging features - Includes an auto-attendant and call recording - Provides customizable call routing options | - Higher starting price compared to some other options - Some users may not need all the features offered |
| RingCentral MVP | VoIP Video meetings Team messaging File sharing Integrations | Starting from $19.99/month | - Comprehensive VoIP services with video meetings and team messaging - File sharing capabilities - Wide range of integrations with other apps | - Higher starting price compared to some other options - Some users may find the interface overwhelming |
| 8x8 | VoIP Video conferencing Team messaging Contact center solutions Analytics and reporting | Starting from $15/month | - Comprehensive VoIP services with video conferencing and team messaging - Contact center solutions for customer support - Advanced analytics and reporting capabilities | - Pricing details are not publicly available |
| Avaya | Unified communications Contact center solutions Collaboration tools Integrations | Starting from $4.99/month | - Offers unified communications and contact center solutions - Collaboration tools for team productivity - Wide range of integrations with other business applications | - Pricing details are not publicly available |
| Ooma | VoIP Virtual fax Mobile app Call blocking Call forwarding | Starting from $19.95/month | - VoIP services with virtual fax and call management features - Mobile app for on-the-go communication - Call blocking and call forwarding options | - Some advanced features require higher-priced plans - Limited customization options |
| Vonage | Business phone system Video meetings Team messaging Call recording Integrations | Starting from $14.99/month | - Business phone system with video meetings and team messaging - Call recording feature for quality assurance - Wide range of integrations with popular business applications | - Some users may find the interface complex - Limited customization options |
| Dialpad | Cloud-based phone system Team messaging Video conferencing AI-powered features Integrations | Starting from $15/month | - Cloud-based phone system with team messaging and video conferencing - AI-powered features for transcription and analytics - Integrations with popular business tools | - Some advanced features require higher-priced plans - Limited customization options |
Top 10 Small Business Phone Services for 2023
Here we look at the top 10 small business phone service providers:
DialerHQ is one of the most efficient and preferred business phone services for small businesses. Its advanced features can help you connect with different prospects and customers across the globe. Moreover, you can access DialerHQ on the web as well as download the mobile app.
DilaerHQ provides a seamless user experience, and you don't need to purchase any hardware. All you need is a reliable internet connection, and you're good to go!
Features of DialerHQ
Unlimited calling 

Global number selection

Call forwarding

Top-notch portability

International calling and texting 

Quick setup
Pros and Cons
Easy-to-use 

Provides free trial 

DialerHQ is available with a Mobile app for IOS and Android and Desktop Software that helps teams stay more productive

Provides free number and complimentary $2 calling credit
24/7 support is not available in all plans
Pricing
CallHippo is a virtual phone system service that's specifically designed to help small businesses. It offers various services, including call tracking and analytics, as well as voicemail transcription and email messaging.
CallHippo's most popular feature is call tracking, which allows you to keep track of calls coming in from your business number. You can easily see when people call you, how many times they've called, and how long each call lasted.
This information helps you improve your customer service skills and provides valuable insights into how your customers behave when they're on the phone with you.
Features of CallHippo
Hold Music

Interactive Voice Response

Dedicated Mobile and Desktop App

Call Barging

Warm Transfer

Video Conferencing

Third-Party Software Integrations

Video Calls

Advanced Management Features
Pros and Cons
Complete Range of Features

Best Pricing

Best Call Quality

Reliable Customer Support
Nothing in Particular
Pricing
Pricing Plans start from $16 and go up to $40
Grasshopper is a phone line for business service that integrates with your existing business phone service provider. They provide professional, on-demand business phone number solutions for small businesses, allowing you to connect your team and clients directly.
What's great about this one of the leading business phone providers is that they offer more than just a business landline phone service. They have an excellent customer support team 24*7, ready to answer even the minutest queries in no time.
Features of Grasshopper
Automated Attendant

Call Routing

Video Conferencing
Pros and Cons
Ease of Use

Competitive Pricing
Limited Scalability 
Pricing 
Starts at $26 /month, billed annually
Nextiva is a cloud-based phone system that seamlessly integrates with your current business phone service.
Nextiva has several features that make it ideal for small businesses, including placing calls on a user's mobile device and sending text messages.
Nextiva's business phone number offers high-quality phone service at an affordable price but also includes additional features like voicemail transcription and call notification. In addition, the service provides 24/7 customer support and helpdesk services anytime and anywhere.
Features of Nextiva
Call Forwarding

Video Conferencing

Team Chat

Video Meetings

Call Recording
Pros and Cons
Excellent Customer Support

Advanced Call Management Features

Clear Voice Quality

Video Meetings
The dedicated mobile app isn't up-to-the-mark
Pricing


RingCentral MVP is an affordable cloud-based business phone service that gives your business the flexibility to use any VoIP system for your phone service. You can even use your existing landline or mobile number.
RingCentral MVP offers RingCentral Cloud PBX with calling features and RingCentral Collaboration, which lets you connect with customers and partners through video, audio, text, and more.
With this one of the best virtual phone systems, you can use this best business phone service to manage your voice minutes, call routing rules, create custom greetings, and much more.
Features of RingCentral MVP
Text Messages Anywhere

Video and Audio Conferencing

Desktop Phone Rentals

Video Meetings
Pros and cons
Improved Video Conferencing
Limited report customization

Numerous add-ons to app
Pricing


The 8×8 X Series is a wireless solution that does not compromise quality. It has a built-in charger and supports up to three devices at once, which can be used as a backup power source.
This best business phone service is easy to use and install, making it ideal for smaller businesses that don't have the time or resources to deal with complex setups. The system comes with various accessories, such as chargers, docks, and cables, allowing you to create the perfect setup for your office space.
Features of 8×8 X Series
Auto-Attendant

Unlimited Calling

Global Coverage

Video Meetings
Pros and Cons
Connectivity is Seamless Across Devices

Easy to Set Up
Bad Voice Quality
Pricing
Starts at $15 per user/month


Avaya Cloud Office is the most comprehensive suite of cloud-based collaboration tools and services for small businesses, allowing companies of all sizes to connect, share and collaborate with customers and partners.
Avaya Cloud Office delivers a fully-managed, secure cloud service that integrates seamlessly with existing on-premises Avaya infrastructures. It offers a unified user experience across voice, video, meetings, and collaboration tools. This provides organizations with a complete solution that enables them to deliver exceptional customer experiences at every touchpoint — online or offline.
Features of Avaya Cloud Office
Start Instant Meetings

Analytics 

Video Meetings
Pros and Cons
Good Voice Quality

Intuitive Call Interference 
Technical Issues
Pricing 
Starts at $4.99/user per month


The Ooma Office has been a favorite for small businesses for many years. It is a service that allows you to make free inbound calls between your devices and other numbers, just like cell phones.
The Ooma Office has a free phone number that can be assigned to your business account. You can also add additional numbers that will work with the one assigned to your account.
It offers unlimited calling within your area code, so no monthly fees or contracts are required. It is a great alternative to traditional landline phone services (basic phone services) because it works on computers, tablets, and smartphones.
The Ooma Office is ideal for small businesses that need more than just basic phone service but more money for an expensive package offered by larger providers like Vonage or AT&T Business Voice.
Features of Ooma Office
Integration With External Apps

Call Recording

Video Meetings
Pros and Cons
Reduced Costs

Adapt to Different Business Styles 
Call Quality Lacks
Pricing
Vonage Cloud is a cloud phone system that allows unlimited calling without long-term commitments or contracts. The service provider presents many advanced features, from voicemail transcription, call forwarding, and conferencing to waiting. Vonage Cloud also has an app that lets you manage your account through your smartphone.
Vonage Cloud is an excellent option if you want to use your phone number but want to avoid paying for expensive landline service. It's also ideal for people who travel frequently and want to keep their mobile devices charged while away from home.
Features of Vonage Cloud
Intelligent Routing

Integration With External Apps

Virtual Receptionist

Toll-Free Numbers 

Video Conferencing
Pros and Cons
Several Powerful Features

AI-based Virtual Receptionist
Customer Support Isn't Its Plus Point
Pricing


Dialpad Talk is a web-based, cloud phone system for small businesses. It allows users to create up to five phone numbers, which employees and clients can use. The platform also has a robust customer support system that includes live chat, email support, and social media messaging.
Dialpad Talk presents a complete spectrum of different types of services, like call forwarding and call recording. This is a useful feature for businesses with multiple locations or customers who travel frequently.
Users can also use Dialpad Talk's search function to find the most critical information they need quickly and easily. For example, if you're looking for customer service numbers, you can find them in seconds with this feature!
Features of Dialpad Talk
Visual Voicemail

Simultaneous Ring

Video Meetings
Pros and Cons
Simple to Set-Up

Easily Add New lines
No Call Analytic Report
Pricing
Starts at $15/month billed annually
Conclusion
Gone are the days of having a single, central premise for your business or even having a business with a centralized location. To properly operate in the current economic climate, businesses must have the ability to connect and stay connected to their customers from anywhere and at any time. 
Therefore, it is highly advisable to research well to zero down on the best small business phone service.
Content Worth Your Time
Know what's happening in your industry all the time