DialerHQ Vs Sideline
Looking for a Sideline alternative that aligns with your requirements and objectives? Look no further than DialerHQ's virtual phone system. Take a closer look at its features and compare them to make a well-informed choice and pick the best one.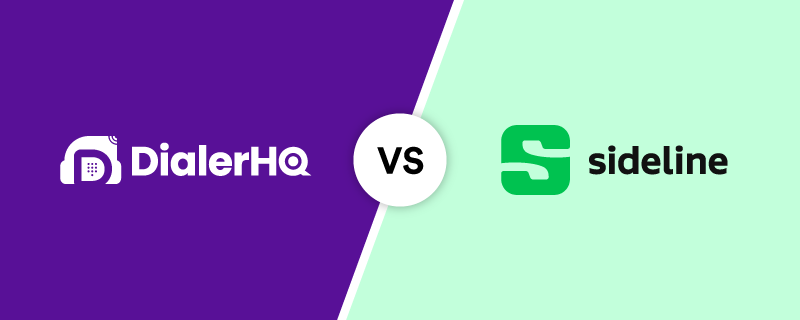 What Makes DialerHQ The Ideal Alternative of Sideline?
When you compare DialerHQ Vs. Sideline, you will find that the former boasts a significant advantage in terms of features, customer support, and reliability. Additionally, global presence and cost also contribute to DialerHQ's popularity and make it the best Sideline alternative.
Advanced Features
Auto-attendant, IVR, Analytics
Cost-effective
Affordable plans, Low installation cost
DialerHQ Vs. Sideline: Feature-by-Feature Comparison
| Feature Comparison | DialerHQ | Sideline |
| --- | --- | --- |
| Subscription Plans | Reasonable | Costly |
| App Size | 34.7 MB | 93.1 MB |
| Call Quality | High | Average |
| Call Recording | ✅ | 🚫 |
| Call Routing | ✅ | 🚫 |
| Global Number Selection | ✅ | 🚫 |
| Free Calling | ✅ | 🚫 |
| Professional/ Personal Choice | ✅ | 🚫 |
(Disclaimer: The information provided in this comparison table is accurate to the best of our knowledge but may be subject to change.)
Experience the power of advanced virtual phone system With DialerHQ
Enhance your communication and take your business to the next level with our features-packed solution.
Sideline Alternatives: Top 10 Alternatives and Competitors
With the emergence of COVID-19 and deeper penetration of the internet, remote work culture gained prominence to define the new normal eventually. It's important for businesses to keep their teams in the loop, no matter where and how they work. 
How you communicate with your team and customers is a key determinant of your business identity. A second or separate phone number from the same phone can help you draw a line between your professional communications and personal lives. 
In your search for a fruitful solution, chances are that you might land up in Sideline's second number setup. When you dive deeper, you will understand that Sideline lacks essential features. In this blog, we present an evaluation of the best Sideline alternatives that may better align with your needs and requirements. 
What Should You Know About Sideline?
Before you nod to go with Sideline as the second phone number for business, you must understand that Sideline is not a VoIP-based phone system. 
Sideline provides a second phone number and voicemail through the mobile application. Instead of communicating over VoIP, Sideline uses your existing phone connection.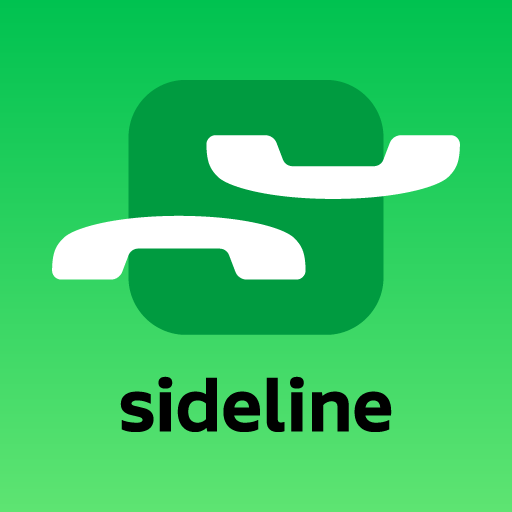 Source
Some of the key features of Sideline business phone system are, 
Auto attendant,

Group messaging,

International calling,

Auto-response to calls and texts,

Shared number.
These features are good enough for small businesses that are just kickstarting their business operations and have only a handful of clients. But, as they eventually scale and broaden their scope, businesses find that Sideline lacks some of the essential features.
Though Sideline offers some of the important features needed for a business, there exists no plan that has all of these features in a go. Say, you cannot find a plan that offers both auto attendant and shared number. You have to trade off one for the other. 
Beyond, Sideline also lacks call recording, toll-free numbers, and other advanced call management features that come with VoIP (Voice over Internet Protocol) phones. This is highly important if you are targeting a broad customer base and they might require support and assistance from the customer service team.
Next, Sideline does not offer analytics and reporting tools like VoIP solution providers. This is more important as businesses scale and expand their client base.
When a business grows, the team naturally scales up. To simplify project management tasks, you will need an efficient phone system that lets you build communication and coordination between the team members. Sideline lacks integration tools and does not go well with many third-party applications. 
The subscription plans are quite complex and are not effective in terms of cost and utility for small businesses and startups. 
Sideline uses data from the mobile service provider to make and receive calls. Because it uses minutes from your carrier, it comes with a hidden charge, unlike VoIP and cloud phone systems that operate over the internet. 
How To Choose The Best Sideline Alternative?
Following are some of the important criteria that you must consider while you look up to find a second phone number for your business. We have used the same to evaluate and pick the top 10 Sideline alternatives.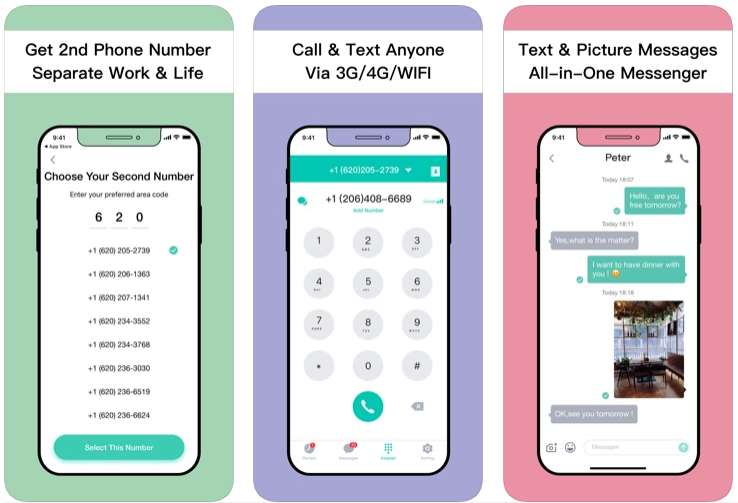 Source
1. Ease of use
No matter how sophisticated the features are, usability is all that a user looks up to. So, ease of use is the first criterion on which we base our evaluation of Sideline alternatives. You will not want to spend too much of your time on installation, registration formalities, or learning the technicalities to be able to use a second number. We assess the Sideline App alternatives based on the ease of installation and use so as to help you pick one that gets you a business phone number in a matter of minutes. 
2. Cost and subscription plans
As we present the alternatives to Sideline, we assess their subscription plans and cost and check if they are reasonable. Does the feature and service quality justify the price? We also look for hidden charges. 
3. Features
We evaluate Sideline alternatives based on a broad array of features that help optimize business communication abilities. Is it a VoIP (Voice over Internet Protocol)? Does it come with an auto attendant? Voicemail transcription? Caller ID? Call recording? Call transfer and filtering? Call prioritization? 
4. International calling option
As you scale your customer base beyond geographies, you might have to handle calls to/from places outside of your country. So, we evaluate the Sideline alternatives based on how they model and handle international calls.
5. Technical support and assistance
You would not want to wait for days or call the service team multiple times to get your queries answered and problems resolved when it comes to getting a second line for your business. We consider the quality of technical support and availability of 24/7 assistance in evaluating the Sideline alternatives. 
6. Security protocols.
In this era, ensuring the safety and security of customer and business data is crucial. In evaluating apps like Sideline, we check if their security protocols, tools, and policies are up-to-date. 
10 Best Sideline Alternatives in 2023
Below we have selected the top Sideline Alternatives that you can check out!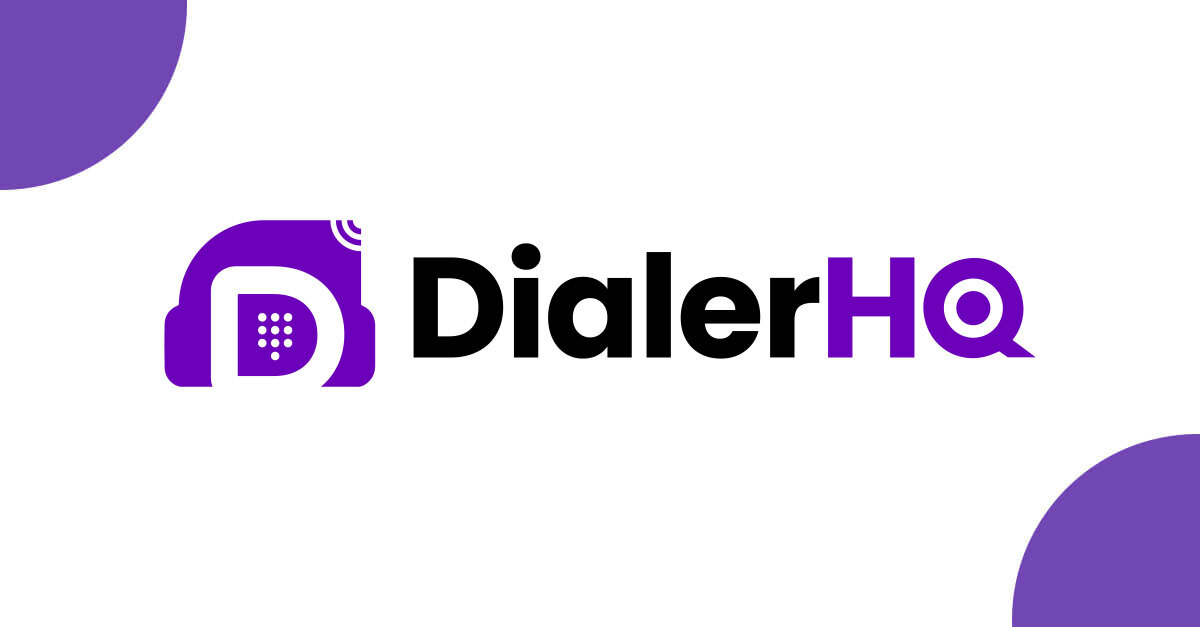 Source
If you are looking for an alternative to Sideline, DialerHQ is the most appropriate. It uses VoIP instead of cellular networks to make, receive, and manage calls. This reduces communication costs for businesses. DialerHQ provides a free second phone number so you can differentiate your professional calls from personal ones. Beyond the second phone number, DialerHQ offers several advanced call management features like IVR, auto attendants, ACD, call recording, call reporting, call analytics, and so on. So, if you are looking for a Sideline App alternative, DialerHQ is the perfect call management solution. 
Features
Second phone number

Global number selection

Toll-free number

Auto attendants

Interactive Voice Response (IVR)

Exclusive mobile apps for iOS and Android

Automatic Call Distribution

Call analytics and reporting

Call recording

International calling and texting
Pros
Low installation cost

Highly customizable

Excellent customer service

Affordable than Sideline

Desktop and mobile apps

Free trials

Reasonable subscription plans

Good call clarity

Advanced call management features
Cons
Requires stable internet connection
Pricing
Unlimited Plan:

$12/user/month (Free number per user. 1000 free calling minutes for US and Canada.)

Free software:

$1500/month (Free software, Advanced features)
CallHippo is a cloud-based VoIP solution for enterprises, and it has a broad range of features that allows you to make, receive and manage business phone calls seamlessly. It includes a free local phone number in the USA and Canada, an auto attendant, voicemail, call prioritization, and advanced call routing features. It also has a wide array of appropriate plans for businesses of different sizes and scales. If you are looking for apps like Sideline, CallHippo is the best alternative, and it offers a better way to manage phone lines at affordable pricing.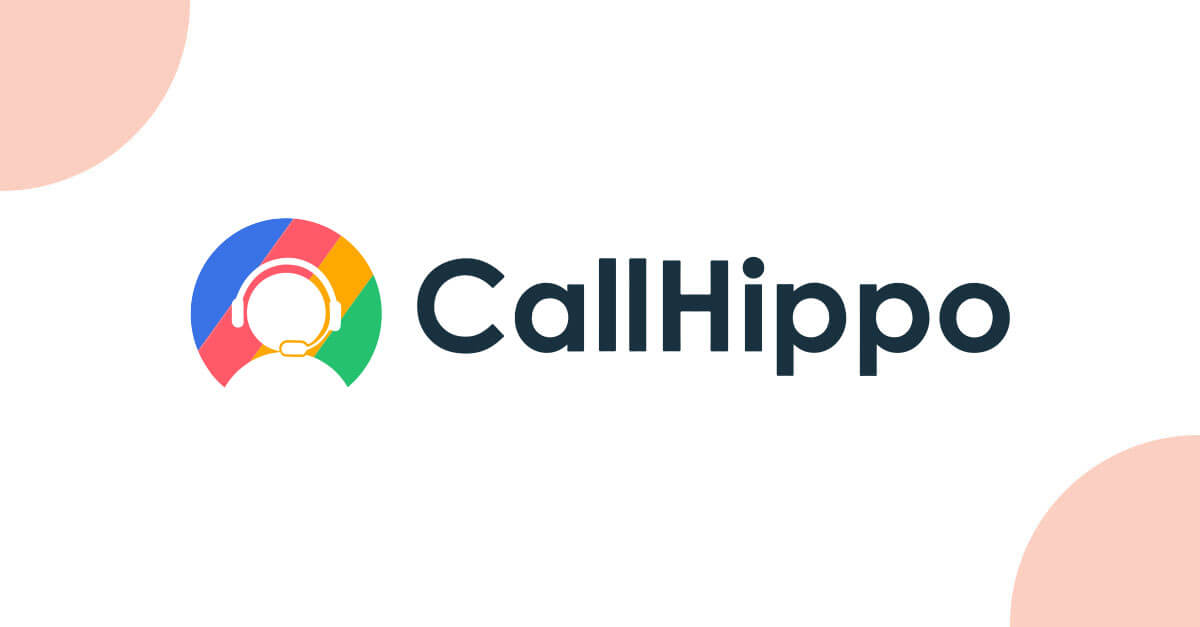 Source
Key Features
VoIP calling

Power dialer

Voicemails

Custom greetings

Easy setup and installation

Unlimited local and International calling

Custom auto attendant

CRM integration and collaboration features

Multi-user login

Smart call routing

Call flow prioritization

Call analytics
Pros
Cloud-based architecture

Free Trials

Easy integration

Absolute voice clarity

Excellent customer support

Advanced features for call management
Cons
Voicemail needs upgradation
Pricing
Bronze plan – $16.00 per user per month (Appropriate for Startups and small business owners) 

Silver plan – $24.00 per user per month (Preferred For small Sales Teams)

Platinum plan – $40.00 per user per month (For SMB Sales, Customer Support & Marketing Teams)

Enterprise Plan: $48 per user per month (Ideal for medium and large-scale organizations)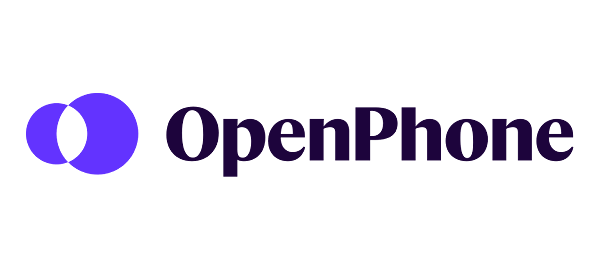 Source
OpenPhone is a VoIP-based calling system that lets you add work numbers virtually. It has a wide of advanced call management features, including video conferencing, team messaging, voicemail-to-text transcription, etc. It uses the internet to establish all your business communications instead of using data from a mobile carrier. It has a mobile app that functions on iOS and Android, a web app that goes well on Chrome, Firefox, Safari, and a desktop app for Mac. 
Key Features
Contact management features

Shared phone numbers

Toll-free second phone numbers

Voicemail to text transcriptions

IVR and auto-attendant

Call recording
Pros
Good customer service

Easy to use and operate

Toll-free numbers availability

Affordable plans

Advanced call center software management options
Cons
Cannot perform 3-way conference calling

Call clarity is lost at times
Pricing 
Standard: $13 per user per month

Premium: $25 per user per month

Enterprise: Custom contract and pricing. 
If you have subscribed to Google Workspace, Google Voice is an appropriate alternative to Sideline. Google Voice can be easily integrated with other tools like Google Suite. Google Voice allows you to share numbers within the ring groups. It allows call forwarding to an existing number and so you don't have the endure the hardship of managing multiple lines. It has a broad spectrum of call management features ranging from custom incoming call recordings and voicemail transcription abilities to managing multiple phone numbers and contact lists. All these make Google Voice an appropriate alternative to Sideline.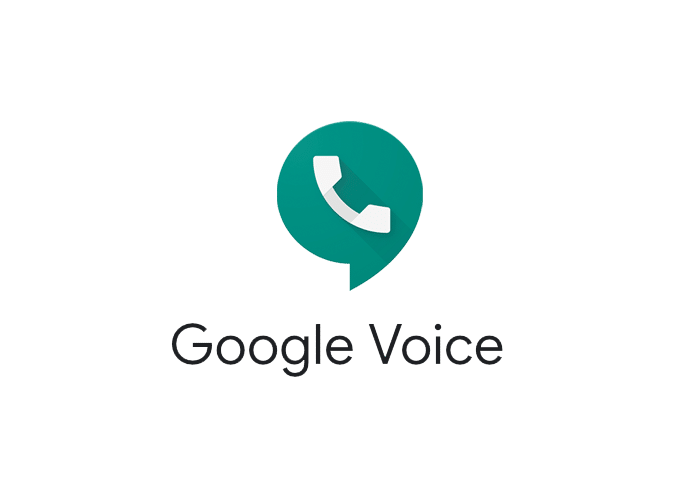 Source
Key Features
Free personal number

Call blocking and filtering

Text messaging

Google suite integrations

Call forwarding

Voicemail transcriptions

Web and mobile apps.
Pros
Free phone numbers

Free business calls to US and Canada

Excellent integration with Google workspace

International calling abilities

Porting existing numbers

Share numbers within ring groups
Cons
Ring groups cannot make outbound calls

Lack of compatibility with apps other than Google workspace.

No toll-free numbers

No multi-extension support
Pricing 
Starter Plan: $10 per user per month

Standard Plan: $20 per user per month

Premier Plan: $30 per user per month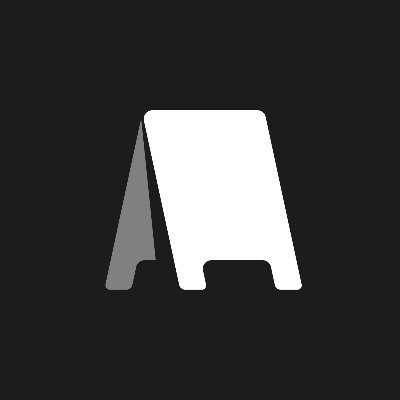 Source
Chalkboard is a VoIP calling platform and call center software with affordable, inclusive plans for small businesses and freelancers. Chalkboard lets you add and organize your business contacts. Because Chalkboard is a cloud business phone system operating over the internet, you don't have to worry about carrier plans. Beyond organizing the contacts, Chalkboard lets you broadcast messages to a group, and it also notifies you when your contacts review your business online. This helps manage the reputation of your brand online. This feature is unique to Chalkboard and makes it a better alternative to Sideline.
Key Features
Auto reply feature

Sends review requests automatically

Send offers by text

Organizes contacts in a single place

Apps for web and mobile phones.
Pros
No extra charges for phone calls and texts

Cancel contract anytime

No hidden charges

Does not require extra devices or equipment

Hassle-free porting of your current number

Excellent reputation and review management features

Set auto-replies, so you don't have to endure the problem of missed calls
Cons
No desktop app

Lack of advanced call analytics

Not available globally

Lack of clarity in subscription plans
Pricing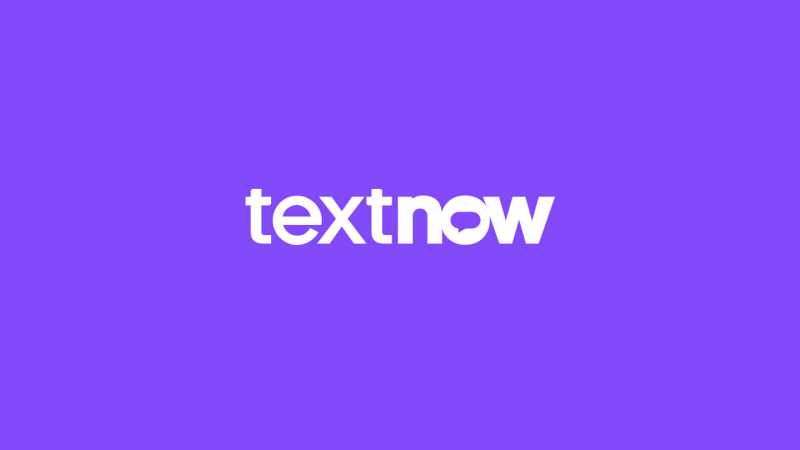 Source
TextNow allows users to make phone calls using data from other cellular network carriers. It is a free application, and the free version has group texting, conference calling, and voicemail options. The best thing is you don't have to give your credit card details to register your account. TextNow keeps the phone service free through paid-in apps. So, it is more appropriate for individuals than for business phone system.
Key Features
Voicemail transcription

Conference calling

Group texting options

International calling

Second phone number
Pros
Free voice and text plan

Free Sim card 

Allows you to change to new numbers at no extra cost

No contracts and hidden charges

You don't have to invest in devices or equipment

Unlimited text messages and voice calls.

Easy porting of your existing number
Cons
No live customer support

Unless you pay, you will have to endure Ads in between
Pricing 
$8.99 per month for 1 GB of data

$15.99 per month for 2 GB of data with No Ads

$19.99 per month for 3 GB of data with No Ads

$27.99 per month for 5 GB of data with No Ads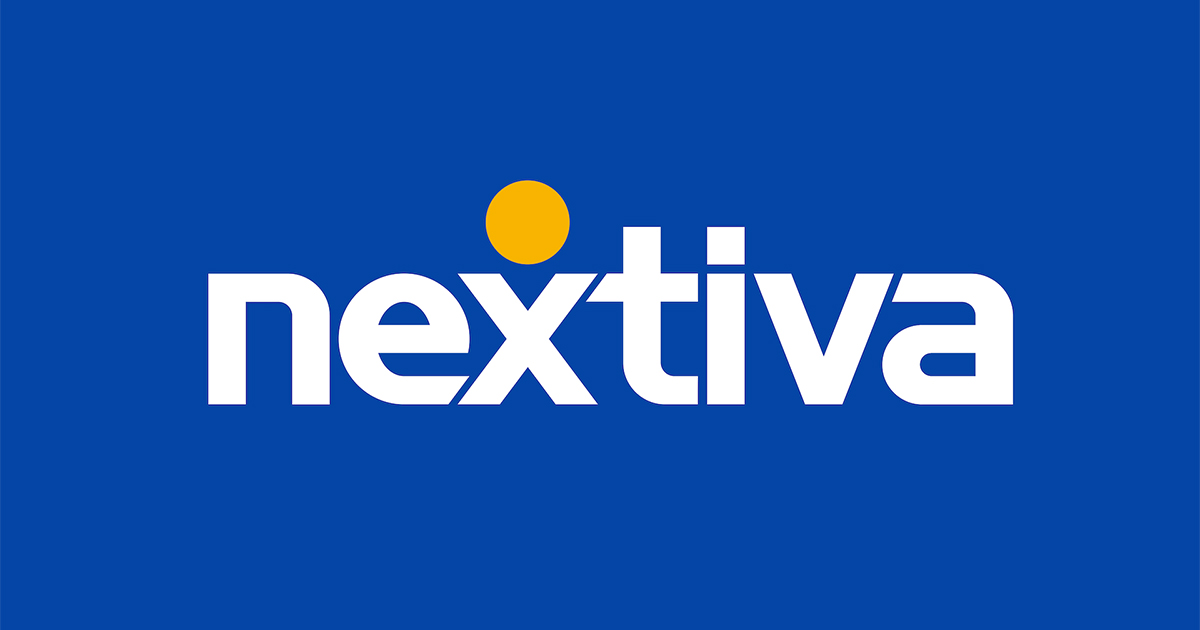 Source
Nextiva is a VoIP-based communication platform that has a variety of features to support all kinds of businesses. It has integrated video, voice, and text messaging tools. Its advanced call management features, like IVR, automatic call distribution, call queuing, faxing, conference calling, etc., let businesses connect with more callers in a short span of time. The pricing depends on the number of features you would need, the number of users, and the size of your business. 
Key Features
Unlimited calling in the USA

Auto-attendant feature

Mobile and desktop apps

Voicemail transcription

Caller Id

Call flow prioritization

Video conferencing

Salesforce/ Hubspot integration
Pros
Easy-to-use interface

Customizable plans

Advanced call management features

SIP Trunking

Unified Communications

Call Screening

Phone support
Cons
The free trial is short

The cancellation policy is not so flexible

Call quality is spotty at times. 
Pricing
Essentials: $18.95 per user per month 

Professional: $22.95 per user per month 

Enterprise: $32.95 per user per month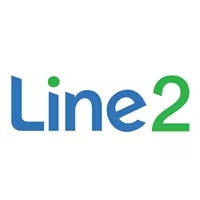 Source
When it comes to the second phone number, Line2Pro is a popular platform. In addition to the second phone number, Line2Pro has IVR, call recording, call routing, call transfer, video conferencing, etc. It must be noted that these options are not available in the Sideline business phone system. It offers both live assistance and phone support. Line2Pro is ideal for small businesses and freelancers.
Key Features
Caller ID

Unlimited SMS & MMS text

Spam calls filtering and blocking

Call forwarding

Voicemail to email transcriptions

Voicemail recordings

Call greeting

Video conferencing support
Pros
Unlimited calls within U.S. & Canada

Reliable customer support

Seamless number porting

Toll-free number

Option to select a mobile network or Wi-fi hotspot
Cons
No free trial period.

Technical glitches in the installation

The second line goes on hold if we receive a call from the phone carrier. 

Not appropriate for mid-size and large enterprises.
Pricing
Monthly: $15.99 per month 

Annual: $13.75 per month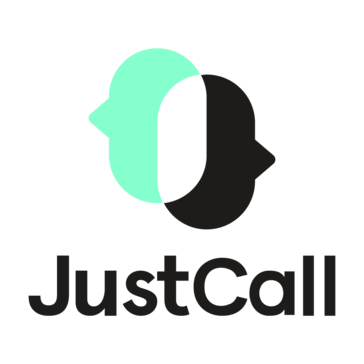 Source
JustCall is a cloud-based phone system that helps businesses acquire multiple virtual numbers in around 70 countries across the world. Using JustCall, you can make and receive phone calls using your web and mobile applications. Offering virtual phone numbers, SMS campaigns, CRM integrations, and several advanced call management features, it is an effective Sideline alternative to Sales and Customer support teams.  
Key Features
IVR and Voice Recognition

Telemarketing management 

Predictive dialer

VoIP (Voice over Internet Protocol) calling

Custom phone numbers

Call monitoring and recording

Auto dialer

Conference calling

Ring all phones in a go

Automatic call distribution
Pros
Easy porting of existing number

Toll-free numbers

Reasonable pricing

Call analytics and reporting

Better value for money

Industry-specific solutions

Excellent customer support

Easy to install and use

Integration with CRM 
Cons
Hard to generate some reports

Adding phone numbers is a costly affair

Incoming calls are lost due to excessive waiting
Pricing
Standard: $24 per user per month

Premium: $48 per user per month

Custom package 
Source
Textdrip offers an automated text messaging solution that is efficient, cost-effective, and reliable. It caters to the need for a business texting platform. Textdrip promises high message deliverability than traditional platforms that recorded low response rates. 
Key Features
2-way messaging

Drip campaigns

Custom messages

Web and mobile phone apps

Reporting and analytics
Pros
Easy to import contact

Scheduled messages

Quick responses

Custom campaigns

Free Trial
Cons
Difficulty in attaching pictures
Pricing
SMS: $0.012 per outgoing text segment

MMS: $0.06 per message

Voice: $0.012 per minute
Wrapping Up
As remote work becomes the new normal, businesses are increasingly looking for an efficient platform to communicate with their customers and employees. When you are looking for a second phone number app, take a deeper dive to analyze the call management features that the platform offers, pricing, ease of installation, and quality of customer support. If you are looking for Apps like Sideline, extend your research to cover VoIP (Voice over Internet Protocol) and cloud phones.
Studies show that cloud phone systems have the ability to reduce business communication costs by 50%. So, when you are looking for a second phone number,  make sure that you look for cloud phone systems that have advanced call management features.
Don't settle for less. Upgrade to DialerHQ
Make international calls & texts without buying a SIM card.