Seamless Call Forwarding Service
Try DialerHQ's call forwarding feature to forward incoming calls to an alternate phone number instantly! Don't miss your customer's calls anymore. Receive calls on the move. Use the best VoIP call forwarding and be at your caller's back 24×7! Activate by signing up now!
What is Call Forwarding & Why Do You Need It?
Call forwarding is a feature that enables users to forward incoming phone calls to a different number. You can use call forwarding on smartphones, landlines, or satellite phones easily. Connect with every caller and streamline your communication with the DialerHQ's advanced call forwarding.
Expand Your Business Presence
Call forwarding doesn't have to be from your office number to your employee's cell phone. Call forwarding offers you the flexibility and accessibility to communicate with your customers better!
Use call forwarding apps to make communication easy for your callers and increase your perceived presence. For example, if you have one home office but do business regionally, you can forward calls to your free phone line with multiple local numbers.
Customers in another country don't have to make a long-distance call. They can call the number in their area code, and the call can be patched through.
No More Location Restriction
Now that you know what is call forwarding all about, missing calls will no longer be a hassle. With DialerHQ's business call forwarding feature, you can divert your business calls on your private mobile phone number.
Call forwarding enhances employee accessibility and is super flexible.  There's no reason to fret even if business hours are over. Our advanced feature lets you answer your customer's call wherever you are.
You can utilize our call forwarding options to have some other teammates pick up the call for you. You can be at your customer's service 24×7 despite the location and time. And, with every call you answer, you build your customer's trust a little more!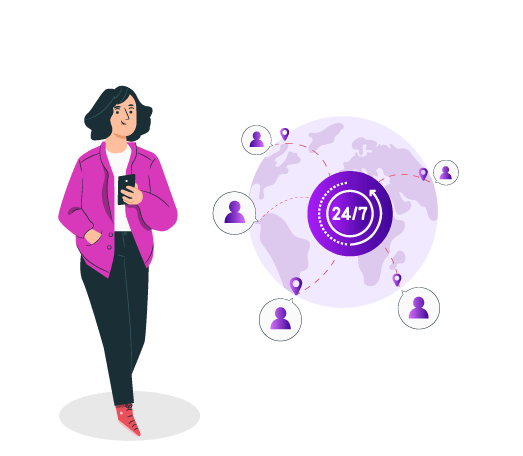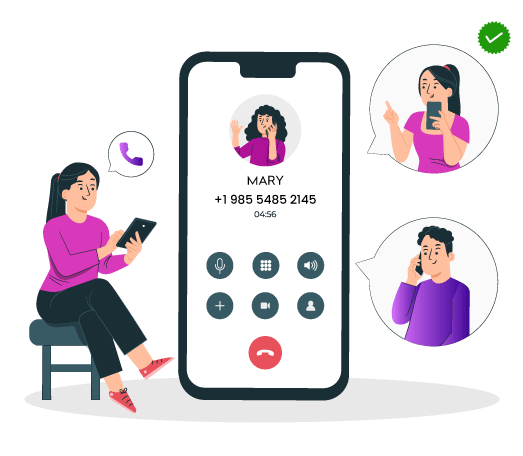 No More Unanswered Calls
Once you know how to forward calls, you and your team can answer every customer call quickly! Be it iPhone, Android, landline, or satellite phone, control all your calls from multiple devices and get your calls forwarded anytime and anywhere in the world.
Activate the feature with just a confirmation tone. Receive calls and delight your customers with personalized messages and music while they wait to get connected to one of your teammates.
No more worries if your line is busy! With advanced call forwarding, you can forward calls at a pre-set time. Never miss your customer's call, highlight your professionalism and build a long-lasting relationship with them.
Complete Service Package
With our call forwarding feature, you can set up call groups, multiple device call forwarding, find-me-facility, and sequential ring rules. Call forwarding service also allows businesses to route calls based on the hours and days of business.
Route your calls to the call center during business hours and send them to your phone number or voicemail during non-business hours. You can keep track of all your received and forwarded calls by recording them.
With real-time reporting, you can view detailed information about your calls to your DialerHQ and learn about your customer's call habits to help make decisions about outbound sales and follow-up.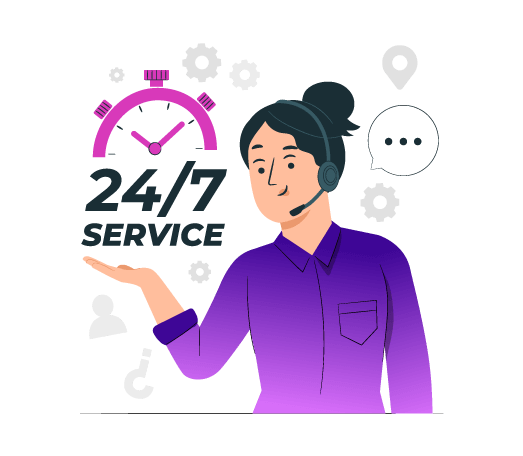 How to Forward Calls?
You don't have to add numbers to a sheet, toggle between different tools, or copy-paste numbers to forwarding calls.
Use DialerHQ's call forwarding feature in three easy steps: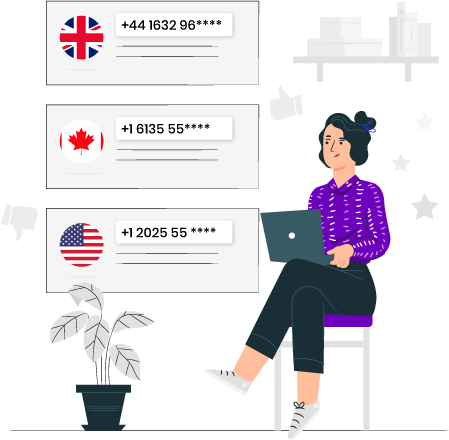 Select a country and your preferred phone number from the list.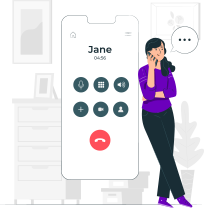 Turn on call forwarding from your DialerHQ phone app dashboard options
Why Use Call Forwarding Feature from the DialerHQ?
Easy Set Up
With the DialerHQ app, you can easily make, receive and forward calls, and manage contacts, voicemails, and SMS messages.
Better After-Hours Coverage
Utilize DialerHQ settings to forward calls to any of your teammates on duty after work hours.
Great Customer Service
With call forwarding, you know someone is there to attend to customers' calls. Build trust and ensure a better customer experience.
Custom Call Forwarding
Forward calls to call agents or use auto-attendant and allow callers to find answers without manual intervention.
Voicemail Forwarding
Forward voicemail messages and read your voicemails instead of listening to them with the DialerHQ.
Call Metrics
Track call metrics and assess the performance of the call forwarding system and routing with the best call forwarding service.
Frequently Asked Questions
Yes, you can forward calls. With DialerHQ's call forwarding, you can divert calls to both domestic and international numbers, enhancing your global connectivity and accessibility for business or personal needs.
Indeed, it is. DialerHQ empowers you to personalize call forwarding settings, letting you choose specific timeframes, caller groups, or forwarding numbers. Enjoy flexibility that suits your schedule and requirements.
If you miss a forwarded call, DialerHQ offers voicemail integration. You can receive voicemail notifications and access messages conveniently through your account, ensuring you never miss important communication.
DialerHQ's advanced features allow you to forward incoming calls to multiple numbers simultaneously. This ensures you stay connected across different devices or team members, enhancing communication efficiency.
Setting up call forwarding is effortless. Log in to your DialerHQ account, navigate the call forwarding section, and follow the intuitive steps to configure your preferences and destination numbers. Enjoy uninterrupted connectivity in no time.
Need a Quick & Easy Call Forwarding?
Have Call Forwarding with international calls & texts without buying a SIM card.