Enhance your professional image, improve customer service, increase sales, and expand your national presence.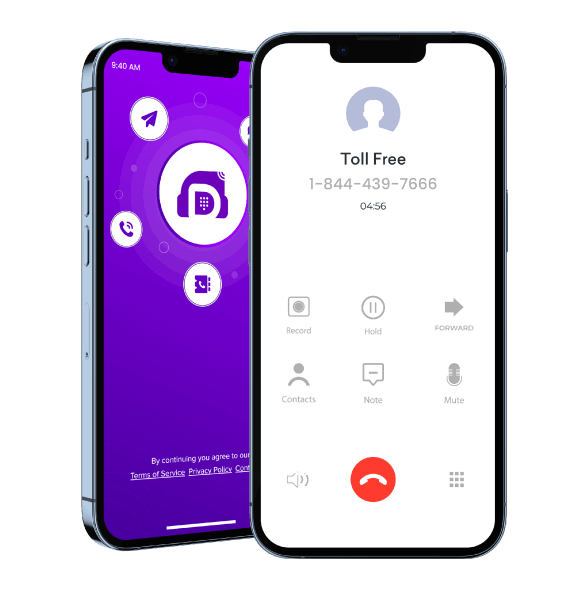 What Does A Toll-free Number Mean?
A toll-free phone number is a type of phone number that allows customers to get in touch with a business without paying any call charges. Instead, the calling cost is paid by the respective business that owns the number. This can benefit businesses of all sizes in improving customer service. Besides, toll-free numbers are typically easy to remember, often starting with 800, 888, 877, 844, 866, or 855.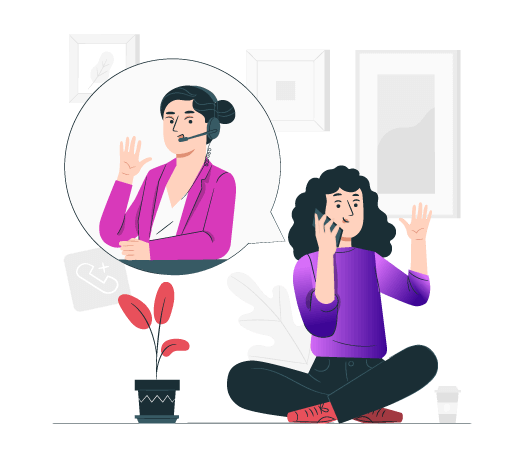 Why Do You Need A Toll-free Number For Your Business?
A toll-free number is one of the most widely used communication means by businesses to allow their customers to easily connect with them at no cost. This type of number encourages customers to connect with companies, either to provide feedback or to get assistance.
Besides, toll-free phone numbers also help companies to professionalize their brand and instill trust in their customers. Overall, with the help of toll-free numbers, companies can gain a competitive edge, better serve their customers, and add a professional touch to their brand.
How Does A Toll-free Number Work?
In the case of a toll-free line, when a customer dials a number, the call is routed to the respective business or organization that owns that number via the service provider. Based on the toll-free phone number dialed, the service provider searches a database for the appropriate destination for the call.
Then, the call is routed to the company's phone line or call center, where a customer service agent or an automated system answers it.
Remember that toll-free numbers are a convenient and cost-effective way for businesses to provide their customers with accessible customer support, regardless of their location or calling plan.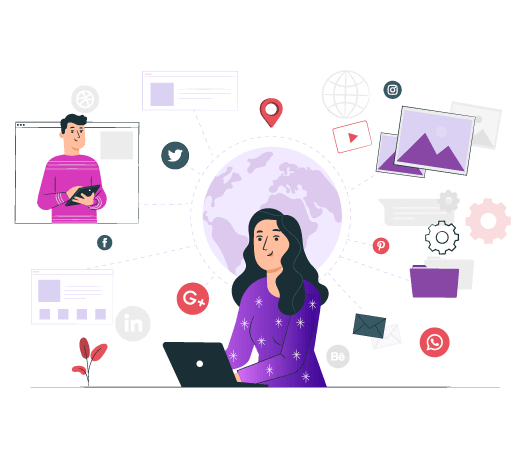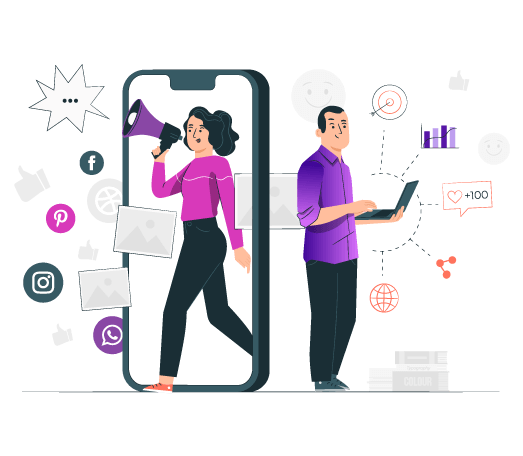 The Benefits of Toll-free Numbers
Toll-free numbers provide a range of benefits to businesses and organizations. Some of the key benefits of toll-free numbers for business include:
Enable companies to provide accessible customer service.

Help businesses attract more customers and increase sales.

Help companies expand their reach beyond their local area.

Help businesses enhance their brand recognition and value.

Enable businesses to track the key KPIs in real-time.
Why Get A Toll-free Number From DialerHQ?
You must buy toll-free numbers from DialerHQ as it offers businesses a range of features and benefits. Here are some reasons why DialerHQ is the best toll-free number service provider:
User-friendly interface and a range of customization options.

Competitive pricing with no setup fees or hidden charges.

Multiple advanced management features for enhanced efficiency.

Advanced technology to ensure high-quality service and reliability.

Excellent 24/7 customer support with a dedicated team of experts.
Toll-Free Phone Number Providers Comparison Table
Compare the top toll-free phone number providers, including Vonage, 8X8, RingCentral, Grasshopper, and Nextiva, based on their pricing, features, and pros and cons.
| Toll-Free Provider | Feature Criteria | Pricing | Pros | Cons |
| --- | --- | --- | --- | --- |
| DialerHQ | Automated dialer, lead management, call tracking | Starts at $12/month | User-friendly interface, customizable caller ID, easy-to-use dialer | Limited integrations, no SMS messaging |
| CallHippo | Call forwarding, IVR, call recording, team collaboration | Starts at $16/month | Affordable pricing, user-friendly interface, variety of features | Limited integrations, some features only available on higher-tier plans |
| OpenPhone | Voicemail transcription, call routing, conference calling | Starts at $13/month | Affordable pricing, unlimited users, easy-to-use mobile app | Limited integrations, no desktop app |
| RingCentral | Video conferencing, team messaging, CRM integration | Starts at $19.99/month | Wide range of features, robust integrations, high-quality video conferencing | More expensive compared to other options, some features only available on higher-tier plans |
| Grasshopper | Customizable greetings, call forwarding, voicemail transcription | Starts at $16/month | User-friendly interface, customizable features, no contract required | Limited integrations, no video conferencing |
How Much Does A Toll-Free Number Will Cost with DialerHQ?
Everything in Unlimited Plus

✓

$1500/month Spend Minimum3

✓

Power Dialer

✓

Voice Broadcasting

✓

Multi-level IVR

✓

Multiple Level Call Transfer

✓

Conference Calling

✓

Call Barging

✓

Route to External Number

✓

Forward to Multiple Device

✓

Single Sign On

✓

DID Group

✓

Call Whisper

✓

Intelligent Reports/Analytics

✓

Reports via Email

✓

Automatic Machine Detection

✓

Intelligent Call Recording
✓

Unlimited calls within the US & Canada2

✓

Free 1 standard Number per user

✓

Click To Dial

✓

Call Recording

✓

IVR

✓

Call forwarding

✓

SMS/Text messages

✓

Voicemail

✓

Webhook

✓

Role based access control

✓

Integration
Custom
Request Quote
Flexible pricing based on needs Contact Us
Everything in Free Software Plus

✓

Custom Reports & Analytics

✓

Customize Features

✓

Custom integrations

✓

Service Level Agreements

✓

Dedicated Account manager

✓

24X7 Support
Get Toll-Free Number With DialerHQ in 4 Easy Steps
Embark on your DialerHQ journey now by following the 4 simple steps outlined below.


Choose your custom virtual number & make the payment.

Configure your account, features, and settings.

Start making and receiving calls anytime, anywhere.
Features of Toll-free Phone Numbers
Take your team's productivity and efficiency to new heights with the DialerHQ free toll-free numbers, which house a range of cutting-edge features.
Power Dialer
Accelerate your sales outreach with the Power Dialer. Automatically dial multiple numbers at once and connect with live calls only.
Global Connect
Seamlessly connect with international clients and partners with high-quality voice and video calls. Expand your business reach.
Call Recording
Keep track of important conversations with call recording. Record incoming and outgoing calls for quality assurance and training purposes.
Smart Call Forwarding
Never miss an important call. Seamlessly redirect incoming calls to the most suitable person or department based on predefined criteria.
Call Transfer
Ensure your customers always reach the right person. Seamlessly transfer calls to another department or team member with just a few clicks.
Call Conference
Connect with multiple people at once. Host conference calls with up to 5 participants and seamlessly collaborate with your team and clients.
Frequently Asked Questions
No toll-free numbers are not free for businesses. They are cost-effective as compared to other modes of long-distance calling. Toll-free numbers are free for callers, but the receivers must pay the cost.
Toll-free numbers start with unique three-digit codes, and the caller can dial them without any cost. The three-digit codes are 800, 877, 844, 855, 866, and 833. These codes are what make a number toll-free.
A toll-free number is better than a local number as it's free for customers, and customers find it convenient and feel that they can place a complaint request or contact the business easily, free of cost. But if you are on a budget, then a local number is preferable, but it won't be free of cost for the customers.
No, a toll-free number is not international as it is bound by restrictions, country or area specific, and dialing format. For example, a toll-free number in the United States would be 1-800-345-6789 then in India; it would be 1800-345-6789.
AToll-free numbers exist in seven different formats. They are 800, 888, 877, 844, 855, and 833.
Need a Quick & Easy Toll-Free Number?
Make international calls & texts without buying a SIM card.