Senior Writer: Priya Naha
Reading Time:
4
Minutes
Published :
December 9, 2022
Did you ever call a number to get help on your products and services? At one stage or the other, we all have been stuck at places where we needed experts to guide us. And we can reach those experts with the help of a toll-free call.
But do you know what toll-free means? This blog will discuss toll-free call numbers, their usage, cost, and implementation. Let's start.
What is a Toll-Free Number?

Toll free numbers are phone numbers with unique three-digit access codes that callers can dial from landlines at no expense to the caller. These numbers allow callers to connect with local organizations and individuals without paying long-distance charges.
A toll free phone number usually starts with codes like 844, 888, 833, 877, 866, 855, or 800.
Now that we know the toll free call meaning, we can move on to understanding its setup and usage.
Need a reliable and affordable business phone system? Look no further than DialerHQ.
How to Get A Toll Free Number?
Getting a toll free number is within the Federal Communications Commission's (FCC) authority. A "Responsible Organization" (RespOrgs) distributes, manages, and reserves a toll free call number for business owners. The toll free database is accessible to the RespOrgs, which details each toll free number's status. 
The FCC determines the guidelines for obtaining and using toll free numbers. Then, when customers switch service providers, they can "port," or move their toll free number to a new RespOrg, as specified by the FCC.
The FCC cannot access the number database and is not engaged in the actual assignment of toll free numbers. Moreover, the FCC does not offer details regarding a number's status.
DialerHQ is an FCC-approved provider of toll free numbers. With the DialerHQ , you can get a toll free number quickly. Follow the four simple steps:
Step 1: Sign in to DialerHQ.
Step 2: Choose your custom toll-free number & make the payment.
Step 3: Configure your account, features, and settings.
Step 4: Start making and receiving calls anytime, anywhere.
How to Set Up a Toll Free Number?
Setting up a toll free call number is pretty simple. First, you need to connect with the right provider for the task. With toll free codes, businesses see an easy way to communicate with their customers worldwide. Customers don't have to pay for their incoming and outgoing calls.
Now comes the question, how do toll free numbers work?
A toll free call number works like any other standard phone number for the caller. Callers can dial and connect with customer service or other representatives. 
These three simple steps will show you the working of a toll free call number:
Step 1: A customer calls the business's promoted toll free number
Step 2: The call routes to a cloud telephony company
Step 3: The cloud telephony company connects the customer and the organization
The only difference between standard and toll free numbers assigned is that the latter has free long-distance calls, even when the call connects from a landline. 
How Much Does a Toll Free Number Cost?
As various service providers distribute toll free call numbers, the prices differ. For example, to manage a number, several FCC-approved carriers charge $15 or more a month in addition to $0.06 to $0.30 per minute for incoming calls.
A toll free telephone number can significantly impact your business. So, ensure to do proper research before settling for a service provider. 
DialerHQ provides transparent and affordable pricing for toll free numbers. With DialerHQ, toll free cost starts at $12/month. You also get a number with a complimentary $2 calling credit. 
What are the Benefits of Toll-Free Number?
1. Available 24×7
As a toll free number is available 24×7, businesses can connect with their customers anytime. Companies will never miss a call from any customers and lose out on leads with a toll free call number. It will improve the efficiency of sales. 
2. Improves Customer Satisfaction
With a toll free number, companies ensure that customers can easily connect with them. Moreover, the callers can call the concerned company free of cost. Customers can easily connect with businesses without hunting countless numbers. It highly improves customer satisfaction levels.
3. Brand Recall
Generally, toll free numbers begin with a prefix. So customers can readily recall and remember your number. With smart advertising, people can easily associate the number with your brand. It makes them reach you anytime and anywhere.
4. Builds Credibility
Brand credibility is necessary for all sizes of businesses. Toll free call numbers provide a professional touch to business and brand value.
5. Portability 
Toll free call numbers are highly portable. You may be working from any corner of the world, but by using a toll free number, customers can easily find you.
Which Countries Support Toll Free Numbers?
While there isn't a single global list of toll-free area codes for nations, most countries utilize one of the toll-free prefixes that begin with 8XX. In addition, many nations support toll free numbers.
The price of a toll free number varies depending on a variety of criteria, such as the country from which you receive calls, how much time you anticipate spending on toll free calls each month, and your call-answering style. 
Why Choose DialerHQ as a Your Toll Free Phone System?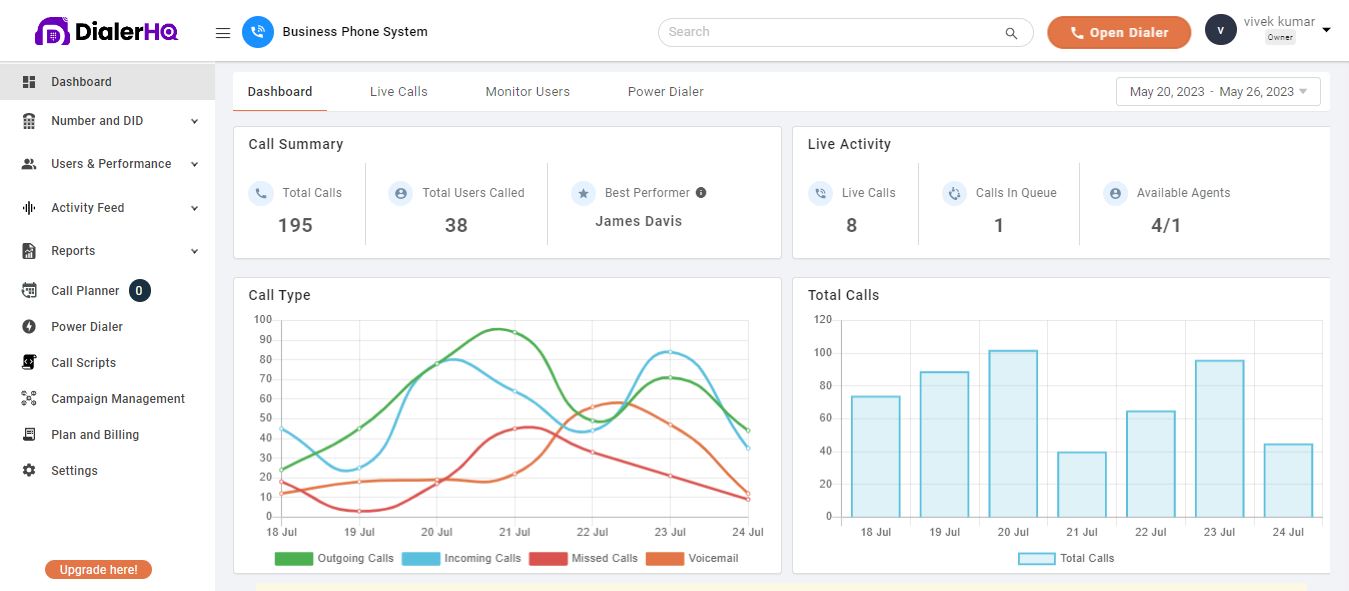 Now that we have explored what are toll free calls, the toll free number meaning and what is toll free service, let's explore why the DialerHQ should be your toll free number provider.
Easy to Use

.

Improved Customer Service
Affordable
Easy Accessibility
International Texts and Calls
User-Friendly

.

No Hardware Requirements
Simple Setup
Final Words
With our guide, organizations will no longer have to look for questions, what is a toll free call, and how to get a toll free number for my business. Instead, all types of companies can significantly benefit from toll free numbers.
With toll free numbers, businesses don't have the hassle of managing a business phone system, and you can ensure that your team answers every call anytime. 
Toll free numbers are a great marketing tool to boost your business. Connect with your customers anytime and anywhere with a toll free call number. Get in touch with the best service provider and communicate seamlessly.
FAQs
Yes, you can answer a toll free call. You won't be charged any amount if you answer a toll free call..
No, you will not get charged if you answer a toll free number.
You can understand whether a number is a toll free number by looking at the three-digit codes. Toll free numbers usually have the following three-digit codes: 855, 877, 866, 800, 888, 833, or 844. Although all these numbers are toll free, you cannot use them interchangeably.p>
Toll free numbers do not have a caller ID as the numbers are routed to Resporgs in place of a LEC. The numbers do not have geographical locations that they can be associated with.
Toll free numbers are used by automotive, education, healthcare, financial institutions, NGOs and entertainment industries.

Priya is a seasoned writer with over 5 years of experience, specializing in VoIP and cloud telephony. She is also well informed about content and digital marketing. Her expertise extends to SEO, ensuring her work not only informs but also ranks. She's your go-to writer for the telecom industry. Connect with her on Linkedin.
Updated : December 5, 2023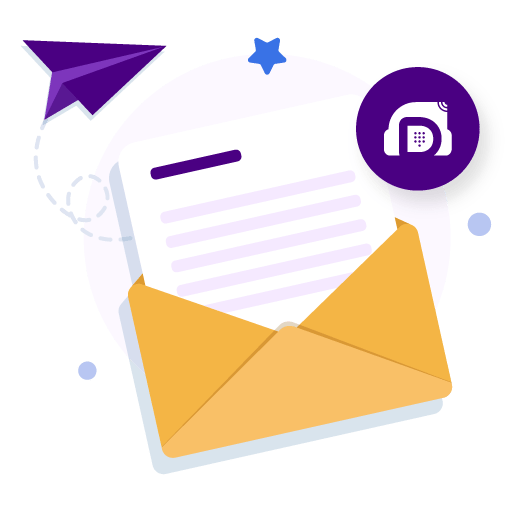 Let's Stay in Touch
Subscribe to our newsletter & never miss our latest news and promotions.

+15K people have already subscribed