DialerHQ VS OpenPhone: Compare Between the Best VoIP Providers
Want to find the right VoIP solution? See how DialerHQ and OpenPhone stack up on ease of use, features, customer support, and pricing before you invest in a VoIP system.
You are just one step
ahead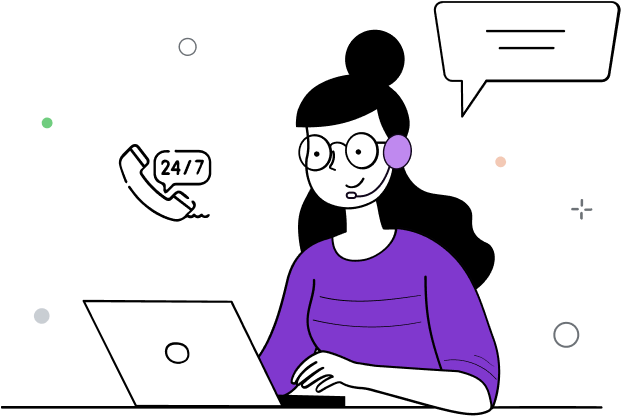 Thank You.
One of our Representative will connect with you shortly.
Why Customer Switch to DialerHQ?
Switching to DialerHQ means saying goodbye to poor audio, downtime, and limited scalability. With our VoIP solution, your business will have an enterprise-grade foundation to deliver top-notch customer experiences. Our advanced features are designed for sales and support teams alike.
DialerHQ Vs OpenPhone
In today's competitive business landscape, choosing the right communication solution is crucial for success. This detailed comparison aims to provide you with an in-depth analysis of two leading players in the market: DialerHQ and OpenPhone.
While both solutions offer robust features and benefits, DialerHQ stands out as the primary product, offering a slight edge over OpenPhone.
Key Features of DialerHQ &
OpenPhone
When it comes to features, both DialerHQ and OpenPhone offer an extensive range of tools designed to streamline your communication processes. However, DialerHQ takes it a step further by providing a few additional features as listed in the table below:
| | | |
| --- | --- | --- |
| Pricing | $0-$24.99 | $17-Contact Sales |
| Mobile App | | |
| Advanced Features | | |
| Scalability | | |
| Call Cascading | | |
| Customer Support | 24/7 | Limited |
| IVR | | |
| Call Recording | | |
| Call Analytics | | |
| Power Dialer | | |
| On-hold Music | | |
| DID Group | | |
| | Start Free trial | |
DialerHQ Vs. OpenPhone Pros & Cons
Understanding the strengths and weaknesses of DialerHQ and Openphone is vital in making an informed decision. The following table
presents a comparison of the pros and cons associated with each solution.
DialerHQ Pros
Offers seamless call forwarding.
Provides cost-effective communication solutions.
Includes international calls at no extra cost.
DialerHQ Cons
The mobile app requires improvement.
OpenPhone Pros
Produces high-level call insights to identify problems and trends.
Enhances operational efficiency by giving a centralized overview of customer interactions.
OpenPhone Cons
Slow updation of features.
Single messages cannot be deleted.
Why DialerHQ is the BEST OpenPhone Competitor
Let's see how DialerHQ outshines its competitors with a user-friendly interface and robust features, making it a top choice for communications solutions.
Excellent Call Quality
DialerHQ stands apart from the competition with clear audio quality.
Cost-Efficiency
We offer cheap rates and flexible plans without compromising quality.
Advanced Analytics
Improve efficiency and gain valuable insights with advanced analytics.
Issue Resolved!
We offer quick turnaround time in solving customer queries in 24/7 hours.
You Need Better Pricing
Though advertised with monthly user license fees starting from $9.99, the price of packages available to a company with larger team users starts from $24.99 per user/month.
As a growing business, if you're looking for a budget-friendly, complete solution package, you should take a look at OpenPhone alternatives.
OpenPhone Standard Plan
$17
Per user / Month
Calling and messaging
Voicemail transcripts
DialerHQ Bronze Plan
$9.99
Per user / Month
Voicemail
Shared inbox
Skill Based Call Routing
Webhook
Campaign Management
Zero-Cost Cloud Phone System for SMBs
Maximize Productivity and Streamline Business Communication
Discover more Competitors
Explore our competitors and find unbelievable value that we offer