Best Hushed Alternative
Looking for a Hushed alternative for your virtual number needs? DialerHQ is a perfect choice! We have compared these top virtual number providers, feature by feature, to help you make an informed decision. Scroll down to see the difference yourself and pick the best one.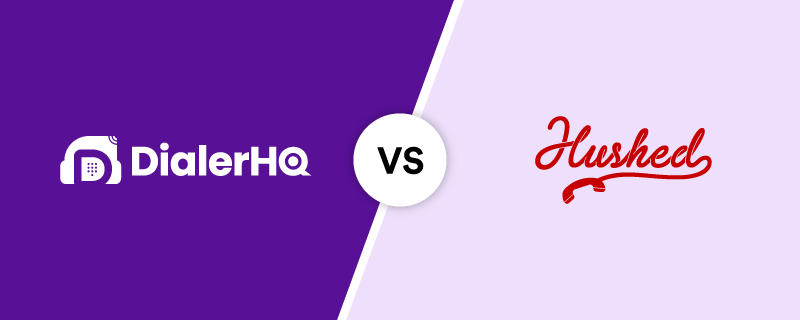 Why is DialerHQ the Best Hushed Alternative?
DialerHQ enjoys a clear advantage over Hushed, providing advanced features that enable smooth business communication. Its wide network coverage, global presence, 24/7 customer support, and affordable plans further enhance its popularity and effectiveness.
Innovative Features
Auto-attendant, IVR, Analytics
Easy-To-Set Up
Get started within minutes
DialerHQ Vs. Hushed: Feature-by-Feature Comparison
| Feature Comparison | DialerHQ | Sideline |
| --- | --- | --- |
| Call Quality | High | Average |
| Privacy Rate | High | Low |
| App Size | 34.7 MB | 93.1 MB |
| Network Connectivity | High | Weak |
| Global Number Selection | ✅ | 🚫 |
| Call Recording | ✅ | 🚫 |
(Disclaimer: The information provided in this comparison table is accurate to the best of our knowledge but may be subject to change.)
Sign up for DialerHQ today and enhance your global presence!
DialerHQ allows you to reach out to customers in multiple countries with local numbers to build brand credibility. Try it now.
Top 10 Hushed Alternatives For Businesses in 2023
Hushed is one of the popular names in the market as a secondary phone number app. It helps you keep your personal life private by offering an alternative number for all your business communications. So why do you need to check out Hushed alternatives? 
It enables you to add and manage numbers across multiple devices, along with a host of additional features such as call forwarding, auto-reply messaging, custom voicemail, and many more. You can avail of local, toll-free, and mobile phone numbers for flexible pricing – pay-as-you-go, prepaid or subscription plan.  
However, it might not be a great option for people outside the US or Canada. For starters, this phone number app doesn't provide a free trial to outsiders. Besides, users have previously reported slow response times, high call drop rates, and a lack of notifications whenever a text is received.
This is why I have compared the best apps similar to Hushed that you can consider using for making local and international calls. 
How To Choose The Best Hushed Alternative?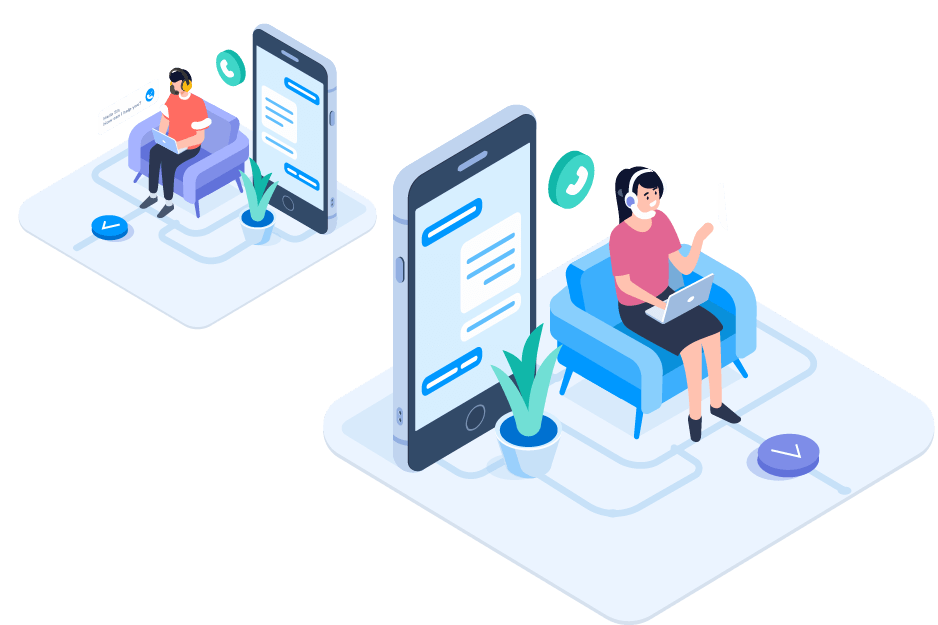 Source
To make the right choice, it's crucial to understand the different functionalities you need to compare while choosing the best Hushed alternatives. 
1. Ease of Use
As a first-time user, it can be difficult to understand how a virtual calling platform works. Thus, it is best to choose a platform that is easy to set up and does not require any additional assistance or training. Further, it is best to choose platforms that do not require any hardware and can be operated instantly by just signing up.
2. Mobile App
Another key feature to consider while selecting apps like Hushed is the availability of a free mobile app. Given that many businesses are virtual and operating remotely, having a mobile application is essential. This helps companies to operate even when employees are not in the office or are traveling.
3. Cost
Platforms such as CallHippo, DialerHQ, and Skype Lite either have a free trial or are completely free of cost. Moreover, they have affordable business phone service compared to other apps. If you are a small-sized business or unfamiliar with second-number calling platforms, these apps are suitable. 
On the other hand, medium and large-scale enterprises can go for Ooma Office, Phone.com, and Mightycall.
4. Features
In case you are looking for an online calling app with basic features, choose Skype Lite. It allows you to send calls and texts even with limited WiFi or data connection. However, if your business has growing needs and requires a platform that offers more than just business communication tools, such as the ability to forward calls, receive international outbound calls, call recordings, and maintain call detail records, CallHippo, LINE, and Phone.com are better options.
10 Best Hushed Alternatives You Should Consider
Below is a list of some of the best Hushed app alternatives that you can consider for your business.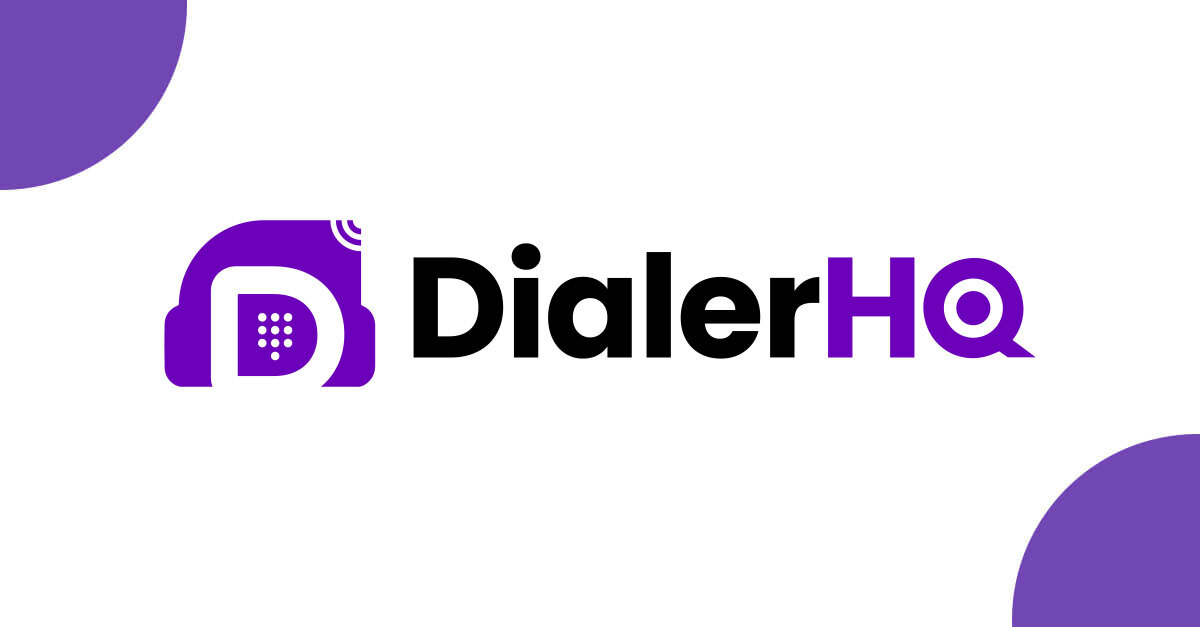 DialerHQ is a virtual calling platform that uses the internet to make calls and send texts globally. With DialerHQ, you can buy a phone number from any country and access the platform either in-office or remotely. What's more, the app also lets you manage all your calls, texts, and accounts in a single place.
Uses
This business phone system can be used for both personal and business purposes. You can choose from a private phone number, temporary phone numbers, business phone numbers, a virtual phone system, or a toll-free number.
Features
The app can be accessed across multiple devices as long as you have a stable internet connection

Forward your calls and reroute them to any phone number of your choice

No additional hardware is required to set up the DialerHQ app
Pricing
Unlimited –

For $12 per user per month

Free-

For unlimited users for a minimum spend of $1500 per month

Custom-

Offers customized pricing models
Security
By providing a temporary phone number, DialerHQ helps you keep your data secure by not sharing or linking personal information with the telephone number.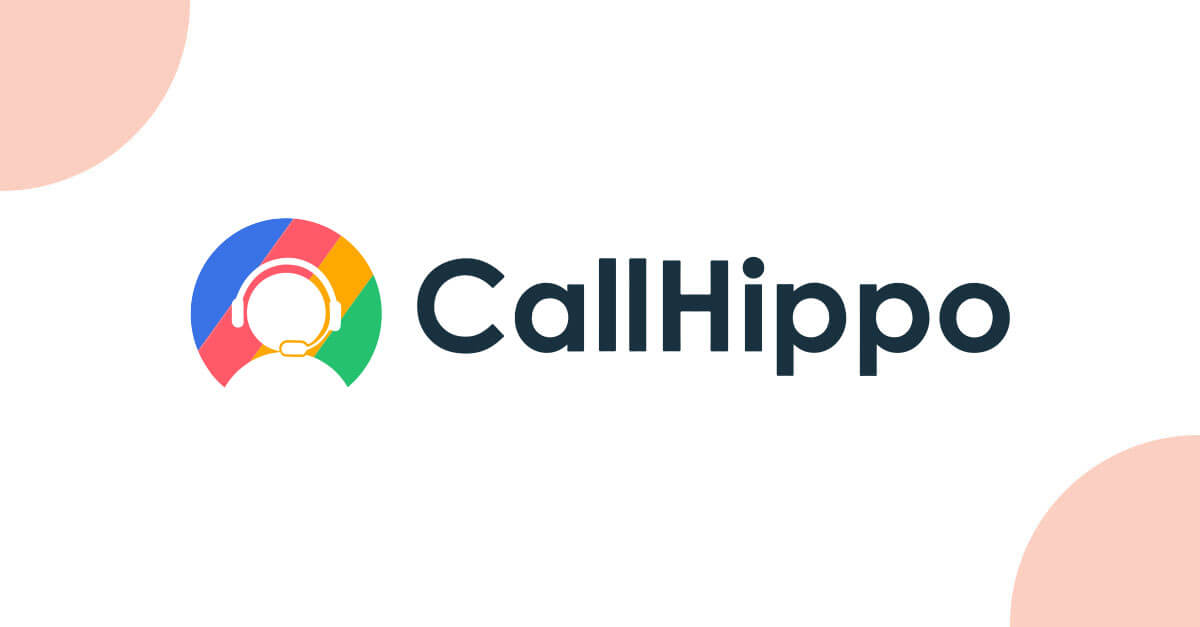 If you want a virtual phone platform that provides cloud-based calling services, choose CallHippo. CallHippo is an app that is ideal for businesses that want to set up a digital call center that clients can access from around the world.
Uses
With CallHippo, you can track the number of calls made by each support agent, monitor team performance, and automate workflows. The platform offers cloud-based calling services for sales and support teams, call centers, or BPOs.
Features
With the AI call routing feature, CallHippo tracks and directs your call using the most suitable network, ensuring lower call drop rates and more efficient calling

An intelligent, outgoing ID automatically changes your number to that of the country you are calling, ensuring higher call pick-up rates

The voice analytics tool allows you to analyze recorded calls to extract key customer information
Pricing
Basic-

Starts from $0 per user per month

Bronze-

Costs $16 per user per month

Silver-

Costs $24 per user per month

Platinum-

Starts at $40 per user per month
Security
CallHippo ensures the security of your calls by enabling you to choose where your calls get routed. What's more, you can share documents safely via e-fax.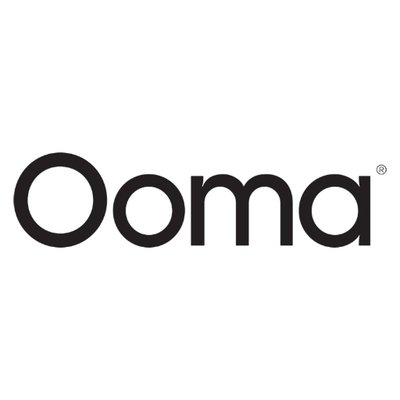 Another alternative to Hushed is Ooma. Ooma is one of the best communication solutions platforms that provides phone, video, and messaging services to businesses as well as home phone systems.
Uses
Ooma provides a virtual phone calling system for small businesses, enterprises, residential phone services, and home security systems. Further, it offers advanced call management capabilities depending on the industry your business operates in. You can get a single virtual phone number or multiple virtual phone numbers to connect with your prospects. 
Features 
You can make international calls and send SMS messages using its mobile and desktop apps

A virtual receptionist allows you to automate and manage incoming calls and forward calls and messages to reduce call drop rates

Ooma Office enables clients to avail of a wide range of extensions such as sales or customer service
Pricing
Essentials- Starts from $19.95 per user per month

Pro- Costs $24.95 per user per month

Pro Plus- Starts at $29.95 per user per month
Security
Ooma Office's Enhanced Call-Blocking tool protects you from fraudulent and spam calls by screening all incoming calls against a database of more than 2 million robocall numbers. Further, you can add up to 1000 phone numbers on Ooma's block list if you receive repeated calls from spammers or unknown numbers.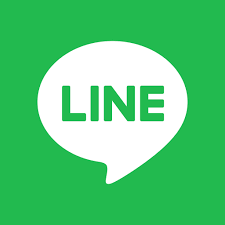 Source
If you are looking for an app like Hushed that boasts virtual calling as well as instant communication services, look no further than LINE. 
Uses
LINE has a wide range of services beyond virtual communication, including providing news online, a telemedicine service to connect with doctors via the LINE app, streaming music online, and making payments online or offline using LINE Pay.
Features
Allows you to make free international calls even to users who don't have WiFi

Meet new friends with similar interests and exchange text messages

The Hometab allows access to user and data management services on a single dashboard
Security
All texts sent and received on the LINE app are encrypted. Moreover, encryption is also applied to one-to-one phone and video calls.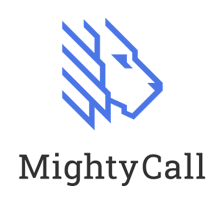 Source
For those looking for business phone solutions, Mightycall is an excellent option. It is an upgrade to your traditional business phone systems that helps you make calls and send messages in an efficient and organized way.
Uses
With Mightycall, you can have multiple phone numbers. Choose from international toll-free service numbers, local phone numbers, business mobile phone numbers, and vanity numbers.
Features
It provides emergency calling for numbers such as 911

Using call transfer, you can reduce drop rates and long waiting times by routing the calls to the next available agent

With call tracking service, keep a tab on all outgoing calls, number of calls attended vs number of calls dropped
Pricing
Small Team-

$15 per user per month for two users

Business-

$20 per user per month for three users

Enterprise-

$150 per month for unlimited users
Security
All calls sent and received using MightyCall are protected using SSL certificates with 256-bit encryption and company verification.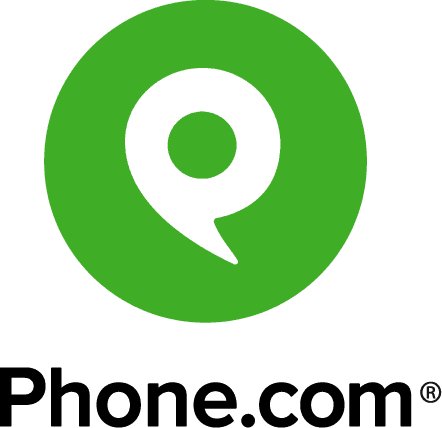 Source
Another app alternative to Hushed that is primarily designed for organizations is Phone.com. Using the app, you can make phone calls at US local rates to landline numbers in countries such as France, Canada, Germany, Italy, the UK, Israel, and Puerto Rico.
Uses
Phone.com provides business phone numbers, VoIP phones, and international phone numbers. What's more, the platform also has a free onboarding service for new users.
Features
Video meetings enable you to conduct face-to-face online meetings with anyone across the world

An inventory of over 20 million phone numbers helps you choose from a large database

Unlike the basic business phone system, it allows monitoring the quality of your calls, tracking top performers, and busiest hours
Pricing
Basic Users-

$11.99 per user per month

Plus Users-

$15.99 per user per month

Pro Users-

$23.99 per user per month
Security
Phone.com's compliance with HIPAA ensures the utmost security of client data across every device your business uses.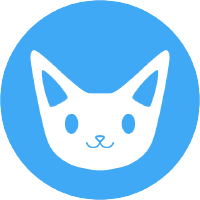 Nertivia is another alternative to Hushed app that acts like a chat client. Using Nertivia, you can message anyone globally.
Uses
With Netrivia, you can communicate across multiple channels using text messaging, emojis, and GIFs.
Features
Nertivia can be linked with Google Drive to upload bulk folders and create your own server channels

Using Netrivia, you can send media files, GIFs, and emojis via text messaging

Netrivia is a customizable communication platform that can be accessed through a desktop, mobile app, and GitHub
Pricing
Contact their sales team directly. 
Security
Netrivia is secure and safe to use. 

Source
Talkroute is another well-known digital calling platform that helps you make calls and send texts from anywhere to anyone across the world.
Uses
With Talkroute, you can choose from toll-free numbers, vanity numbers, and local numbers that can be selected from a list of up to 800 phone numbers.
Features
Call forwarding and routing help you direct calls to any other number or device of your choice, depending on your availability

Voicemail customization allows you to create voicemail messages for different types of calls

Call stocking enables you to queue waiting calls so as to prevent call drops
Pricing
Basic-

$19 per month

Plus-

$39 per month

Pro-

$59 per month

Enterprise-

Customized plans for unlimited users
Security
Compliances with HIPAA and SLA ensure that calls and messages made through Talkroute are secure and encrypted.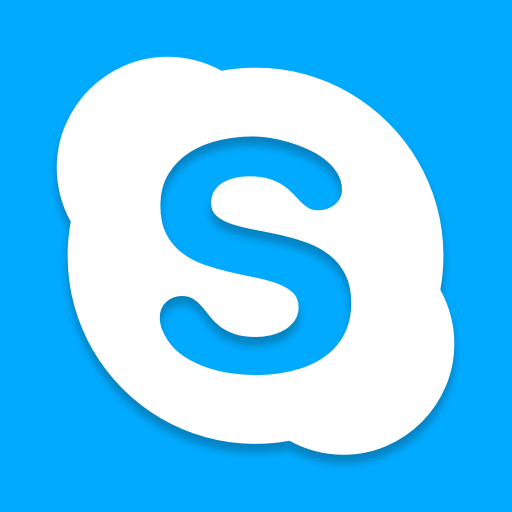 Source
In case you are looking for a free Hushed app alternative, consider Skype Lite. It is best for making calls and sending texts under a limited internet connection.
Uses
Skype Lite provides free audio and video calling and text messaging that is optimized for 2G and unstable internet conditions. It is available on Android.
Features
The app helps you receive and send SMS text messages anywhere in the world

It is available in over eleven Indian languages, along with English

Skype Lite allows you to share photos, emojis, files, and phone screens up to 300 MB
Pricing
Skype Lite is free to use; you just need wifi or a cell data connection. 
Security
All calls and messages made through Skype Lite are encrypted and secure.
For users living in the US and Canada, Grasshopper is a good second phone calling platform. It helps you add a work number and a virtual phone system to your personal phone number.
Uses
Grasshopper lets you choose between vanity numbers, toll-free numbers, and local phone numbers. What's more, you can also port your current telephone number to the Grasshopper app.
Features
With Grasshopper, you can send unlimited texts at low costs to anywhere in the world

The Instant Response feature enables you to automatically send pre-built text messages to customers in case calls are not picked

A free voicemail transcription tool converts your voicemails to text across devices instantly in case of audio issues
Pricing
Contact the Grasshopper's sales team for its pricing plan. 
Security
Despite having personal and professional numbers on a single device, Grasshopper ensures that your personal data is secure by not linking it with any virtual numbers.
Wrapping Up
There exist several apps like Hushed that provide similar or more features at affordable prices. Irrespective of where you live, apps like Hushed help you purchase a phone number from any country and start calling or texting worldwide. At the same time, you can ensure your data is secure, as a second phone number lets you keep personal and professional calls separate.
So, which is the best virtual calling app for your business? While there are several options to choose from, you should consider factors such as cost, features, security, availability of phone numbers, and ease of use before adopting one.
Don't settle for less. Upgrade to DialerHQ
Make international calls & texts without buying a SIM card.