Senior Writer: Akshay Puri
Reading Time:
8
Minutes
Published :
February 1, 2023
Call forwarding enables a user to divert all or some of their incoming calls to another number. This can be used for work purposes (e.g., when you are traveling) or personal events (e.g., when you're on vacation).
In this article, we will look at the best call forwarding apps for smartphones, including iPhone and Android.
Why Do You Need A Call Forwarding App?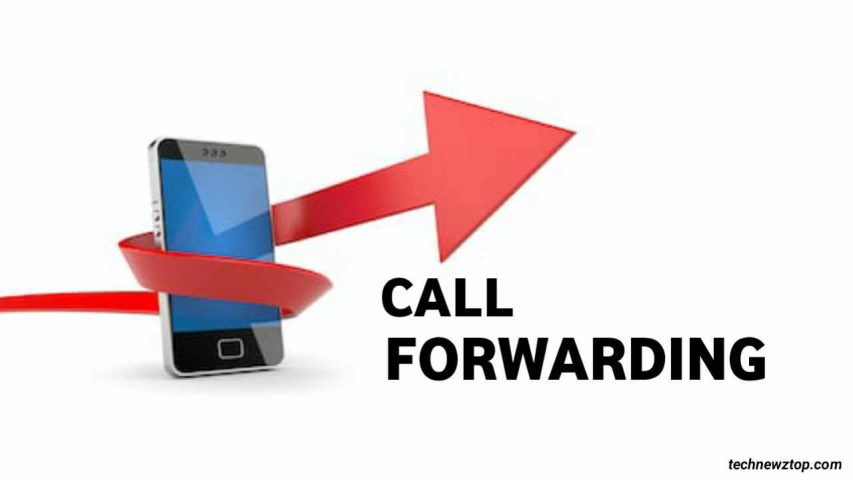 Call Forwarding Can Be Helpful in Several Different Situations:
Businesses use call forwarding for employee telecommuting so that the employee can receive calls on their mobile phone from home but not at the office. Some businesses also use it for remote workers who need to receive outbound calls on their phones (or don't want others at the office to receive the call).
Companies use call forwarding for employees outside of regular business hours or on weekends so they can attend important messages or appointments.
Need a reliable and affordable business phone system? Look no further than DialerHQ.
Individuals use call forwarding as an alternative way to contact people outside normal business hours or when traveling. It allows them to quickly reach out and let others know what's going on with their schedule without worrying about scheduling meetings or calling directly from one place to another.
What Are The Benefits That You Can Enjoy With A Call Forwarding Apps?
The following are the three benefits that you can enjoy with a call divert app:
1. Access at Any Time
Once you have set up a call forwarding app, you can use it whenever and wherever you want. You don't have to wait for the right time or place; you only need a smartphone with this application.
2. It's Easy To Use
Many call forwarding apps are available in the market today, but only some are easy to use. The best way to find out what kind of app will work for you is by trying a few before deciding on one. Since so many options are available, it's easier to tell which one will be right for you once you try them out firsthand!
3. You Get More Privacy Protection
When using a phone number that isn't yours or that has different numbers, there are several ways in which your privacy may get compromised, such as through spam calls, phishing scams, and so on. With an installed call forwarding app, however, these risks are eliminated because the incoming calls will be forwarded directly to another number instead of going through your main line or mobile number at all times!
Comparison Of Top 10 Call Forwarding Apps
Brand Name
Key Features
Pricing
Free Trial
DialerHQ

Free calling to any number worldwide
High-quality voice calls
In-app balance recharge
No internet connection needed for calling

Unlimited: $12/month
Custom: Contact Sales

10 days
CallHippo

Virtual phone system
Call forwarding and routing
Voicemail
SMS and chat

Bronze: $16/month
Silver: $24/month
Platinum: $40/month

10 Days
Divert Calls

Call forwarding
Voicemail
Custom greetings
Call routing

Starting from $9.99/month

10 Days
Call Forwarding Lite

Call forwarding
Custom greetings
Voicemail
Simultaneous ringing

Starting from $4.99/month

10 Days
Voipfone Mobile

Mobile VoIP
Virtual phone numbers
Call forwarding
Voicemail

Starting from $4.99/month

10 Days
Grasshopper

Virtual phone system
Business phone numbers
Call forwarding
Voicemail transcription

10 Days
Nextiva

VoIP
Video conferencing
Team messaging
Auto-attendant

Starting from $21.95/month

10 Days
Phone.com

Cloud-based phone system
Virtual phone numbers
Call forwarding
Integrations

Starting from $21.95/month

10 Days
Ooma

Virtual phone numbers
Call management
Voicemail
Mobile app

Starting from $19.95/month

10 Days
Line2

Second phone number
Text messaging
Conference calling
Call forwarding

Starting from $8.30/month

10 Days
Top 10 Call Forwarding Apps For iPhone & Android
This article will discuss the ten best call forwarding apps for iPhone & Android so you can stay connected with important people without missing calls or messages.
1. DialerHQ – iOS & Android Call Forwarding App
DialerHQ is a reliable app that lets you take calls and send text messages while being anywhere in the world without having a SIM card. The app uses mobile data or Wifi connectivity for receiving calls. DialerHQ app is easy to use; just download & install the app on your smartphone.
Next, you have to pick any country code and number, respectively. And, finally, connect with anyone right away. The app assures crystal clear voice clarity, therefore, best suited for business purposes.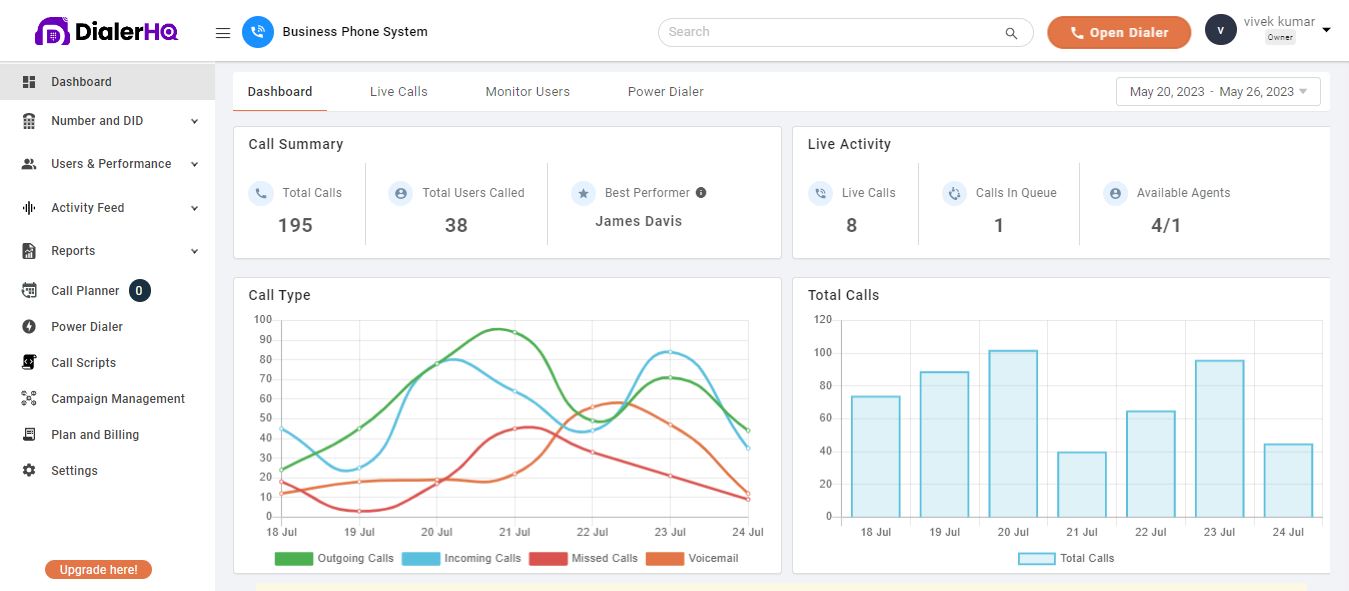 Features
Global number selection

Text & call internationally

Call forwarding

Seamless setup
Pros and Cons
High-quality calling.

No hardware needed.

Access from anywhere.

User-friendly.
The user interface takes some time to get acquainted with.
2. CallHippo – Android/iOS Call Forwarding App
CallHippo is one of the best call forwarding apps available on the market. The app empowers you to divert personal or business calls to any number (or extension). You can also customize certain app features, from voicemail to call recording.
CallHippo offers several features that make it stand out from the crowd. The app stands tall amongst its competitors because of its user-friendly interface. You can also configure multiple call forwarding options and choose if they are active only at certain times of the day or permanently.
CallHippo is one of the most comprehensive call forwarding apps available for Android and iOS devices. It allows users to forward calls and set up automated messages easily.
Features
Power dialer

Call routing

Call analytics
Pros and Cons
Easy to use.

Has many advanced features.
No hidden charges.
3. Divert Calls – iPhone Call Forwarding App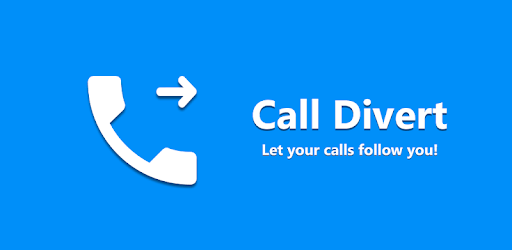 Divert Calls is a basic call forwarding app that can forward all your calls to another phone number. This Divert Calls app is convenient for people of all age groups; however, it lacks advanced features. 
The Divert Calls app will automatically forward all incoming calls from your iPhone to another number you specify. You can also manually route calls with the app's dialer interface. It is an option if you are in quest of a simple app that lets you easily forward your calls. The best part is that the app is completely free, but there are certain add-ons that are worth a buy.
Features
Call divert status

USSD codes

Call waiting
Pros and Cons
It is a free app, so there is no cost to you.

It has a simple interface that is easy to understand.
The app does not have any features like call recording.
4. Call Forwarding Lite – iPhone Call Forwarding App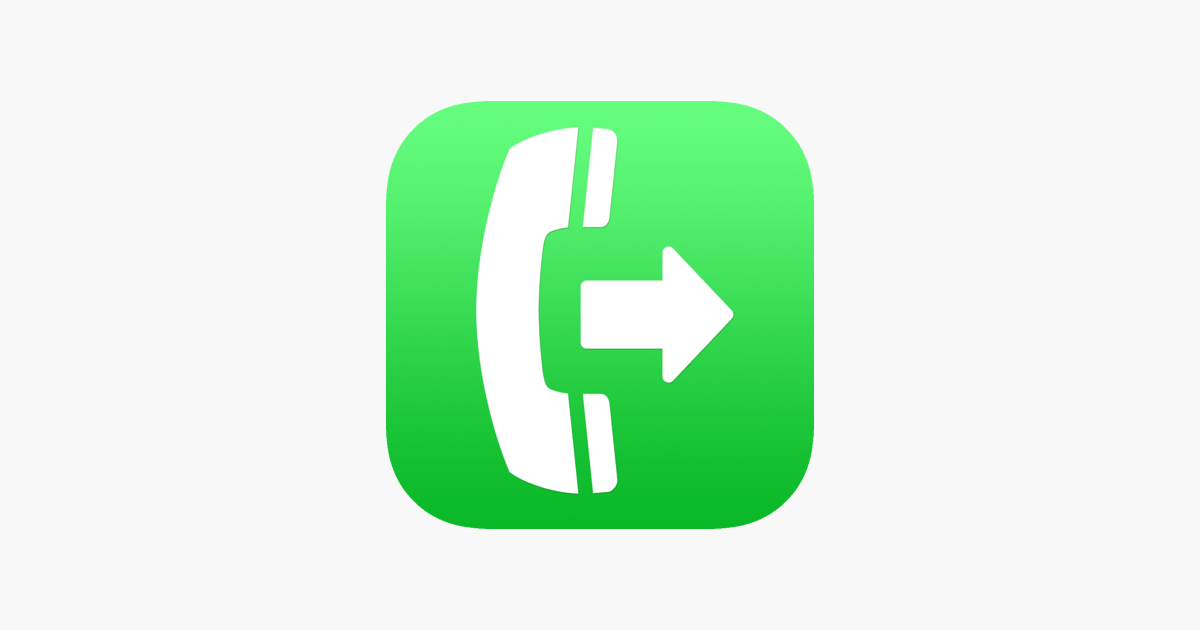 Call Forwarding Lite is an iPhone free call forwarding app that allows you to forward calls and receive calls on your mobile devices.
With Call Forwarding Lite, you get the flexibility to divert all your calls to another phone number in case you are too busy to answer. The app can be helpful if you are stuck with some work, in a meeting or wish not to get disturbed by calls. The app also allows you to record outgoing messages to leave a voicemail for important people or clients.
Features
Conditional call forwarding

Voicemail
Simultaneous ringing
Pros and Cons
The app is easy to use, even for a non-technical person.
Lacks advanced features.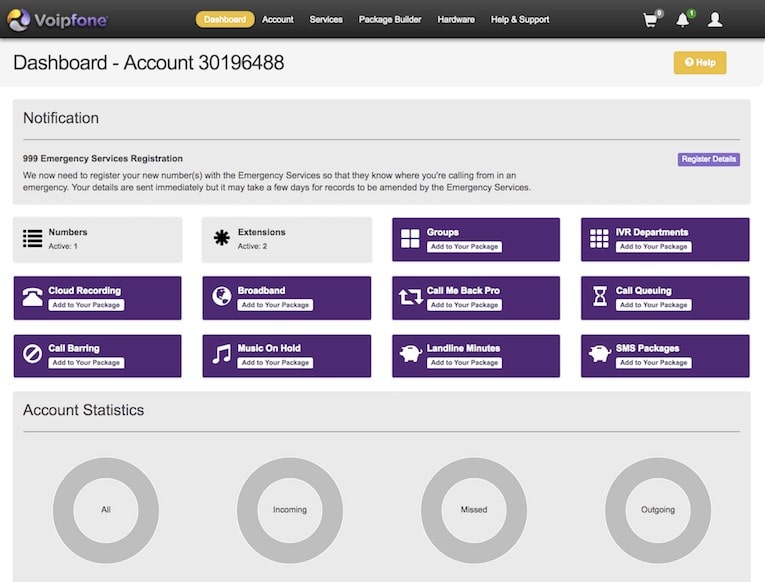 Voipfone is a free call forwarding app for your mobile phone, making it easy to stay in touch with family, friends, and business associates no matter where you are. It allows you to forward calls directly to another phone number and set up call forwarding on all your devices (smartphones, tablets, desktops).
The Voipfone app has several features that make it great for business owners. For example, it allows you to set up an unlimited number of call forwarding numbers and receive and send SMS messages from those numbers. You can also use the app's virtual answering machine to record outgoing and incoming messages.
Features
Call Recording

Call Barring

Voicemail

Group calls
Pros and Cons
Great customer support.

Easy to use.
The rates are high.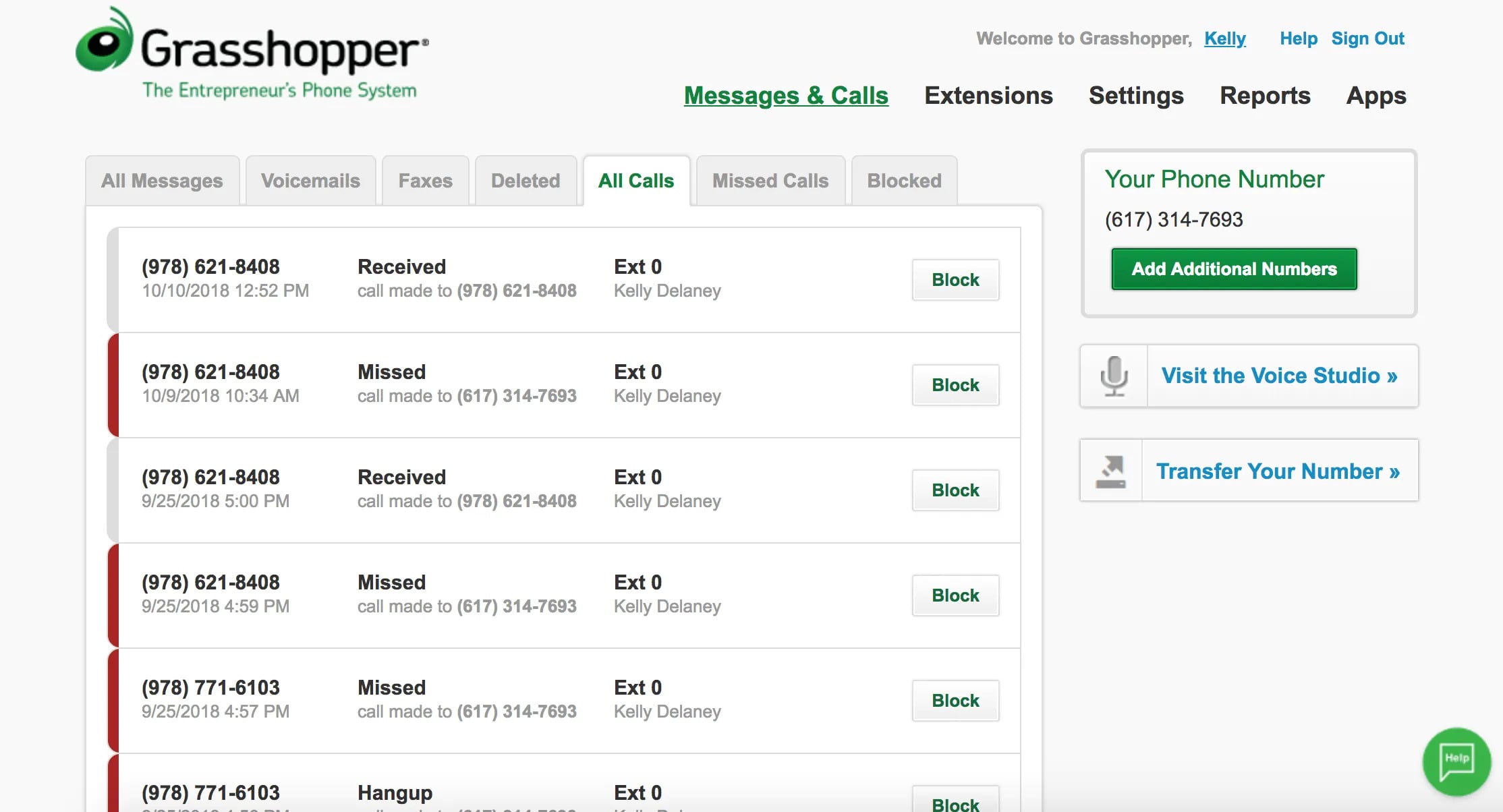 GrassHopper is a must-have app for Android and iOS users who want the best call forwarding services. The GrassHopper app is free to install and offers a myriad of features.
You can forward calls directly from your phone number to any other number without paying extra charges. You can also use it to forward calls between your friends, family members, and business partners.
The app has an auto-forward feature that will automatically forward all incoming calls to the numbers you have provided in advance. This way, you never have to worry about forgetting or losing important numbers or contacts in case of an emergency.
The best part about this app is that it works on Android and iOS devices, making it very easy for users to set up their call forwarding service even if they don't have access to a computer or laptop! If you need some help setting up your own call forwarding service, GrassHopper is the perfect solution for you!
Features
Check messages and call history

Set up push notifications for missed calls

Make and receive calls over WiFi
Pros and Cons
Get started in minutes.

The app has a professional feel.
The app has some bugs, which makes it difficult to use.
7. Nextiva – Android/iOS App
Nextiva allows you to schedule, modify, and stop forwarding calls. This call forwarding app android  is free for Android users and offers a free trial for iPhone users.
Nextiva has a free and paid version of its call forwarding app. The free version allows you to forward calls from your phone number but does not allow you to make outgoing calls from the automated system.
The premium version of the app allows for both inbound and outbound calls and remote access via the Nextiva website or smartphone app (if you have one).
Features
Instant message team members

Make audio and video calls
Pros and Cons
The app is simplified to use.

Clear phone quality.
Support can take time to answer.
8. Phone.com – Android/iOS App
Phone.com is an app that will help you manage your phone calls. It allows you to forward calls and text messages or even block unwanted calls at the touch of a button.
Phone.com is a free Android/ iOS call redirect app that allows users to forward calls from anywhere to anywhere else. The app works like a phone book but with one difference: it allows users to forward their incoming calls and texts directly to another number and blocks unwanted callers from reaching them (with no SMS verification).
Features
Call screening

Call waiting & transfer
Pros and Cons
Trusted by 50,000 businesses.

Easy navigation.
Limited options.
9. Ooma – Android/iOS App
The Ooma is an app-based VoIP service to easily make & receive calls while being anywhere in the world. It's also one of the best call forwarding apps for Android and iOS phones, as it offers features such as call forwarding, call waiting, two-way calling, and much more.
The Ooma app has gained immense popularity over the years as one of the leading call forwarding services available on the market. The app works with almost any phone that supports a mobile network.
You can use the Ooma app to make calls from your home or office (or anywhere else) to anywhere in the world as long as you have Internet access at that location. You require no additional hardware and software.
In addition to just making calls, you can use other features like call forwarding and call waiting when using this app. This means that if someone calls you while you are busy doing something else, they will get put on hold until you can pick up their call.
Features
Ooma voicemail

View your call history

Configurable blocklist
Pros and Cons
The interface is simple and easy to use.
App is somewhat slow.
10. Line2 – Android/iOS App
Line2 is a top-rated phone call transfer app that supports hundreds of countries and features a wide range of features to make your life easier. One of the best features of Line2 is that it can connect to the Internet abroad, which allows you to make calls from any mobile device and have them forwarded automatically to your line.
The app has many other valuable features, such as blocking specific numbers, adding contacts from your address book, or using voice recognition. In addition, Line2 offers free SMS messages for all supported countries as well as free voicemail for all supported countries.
Features
Divert one or a sequence of numbers called to another number

Call blocking

Call screening
Pros and Cons
It has a lot of useful features.

It is easy to navigate through the application.
There is no live chat support available for the support team.
The Bottom Line
If you're the go-to tech support person for your family and friends, these best call-forwarding service apps can be invaluable to you.
This way, you ensure that someone always has the option to contact you. And with these apps, there should be little reason to worry about being unavailable in an emergency because of a lack of service or available phone numbers. Hopefully, we've given you a few valuable options here—let us know how it goes.
FAQs
Call forwarding is a feature that redirects incoming calls from one number to another. When activated, calls to the original number are routed to a designated destination, ensuring prompt responses or directing calls to specific individuals or departments.
DialerHQ offers robust call forwarding options, including forwarding calls to any number, creating conditional rules, seeing forwarding history, and more to control how your calls are routed.
Yes, DialerHQ supports forwarding calls globally to many international countries beyond just US and Canada. This provides flexibility for managing calls from overseas.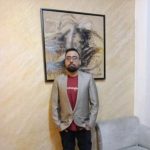 Akshay Puri is a writer by passion and profession. He has been writing for over ten years now. Akshay Puri writes to provide solutions to people through his articles and blogs. He writes with such ease that it makes reading pleasure for everyone who reads his work. His articles have been published in many reputed newspapers and magazines.
Updated : November 17, 2023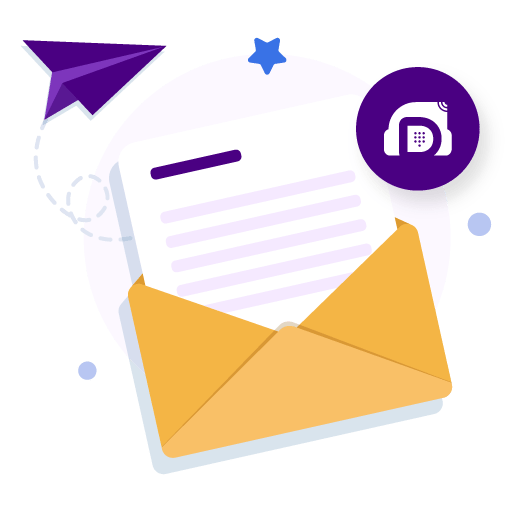 Let's Stay in Touch
Subscribe to our newsletter & never miss our latest news and promotions.

+15K people have already subscribed