Senior Writer: Kunal Kar
Reading Time:
9
Minutes
Published :
January 18, 2023
Most of us believe that making a phone call is possible only with the help of sim cards. But there are several ways available today in which you can make calls without using any SIM Card at all – whether it's for home use or personal, business or travel purposes. 
In this comprehensive guide, we are discussing how to call without a sim card, the best apps that you can use to call without a sim card, and commonly asked questions about making calls without a SIM card. 
Need a reliable and affordable business phone system? Look no further than DialerHQ.
How To Make A Phone Call Without a SIM Card?
When mobile phones first hit the market, they were tied to a specific carrier and had physical SIM cards. Today there are plenty of ways you can make a phone call without a SIM card— from Voice over Internet Protocol (VOIP) services to app-based solutions that use Wi-Fi networks instead of traditional cell towers. Here is an overview of how you can do this in the most convenient way possible!
1. Wi-Fi Calling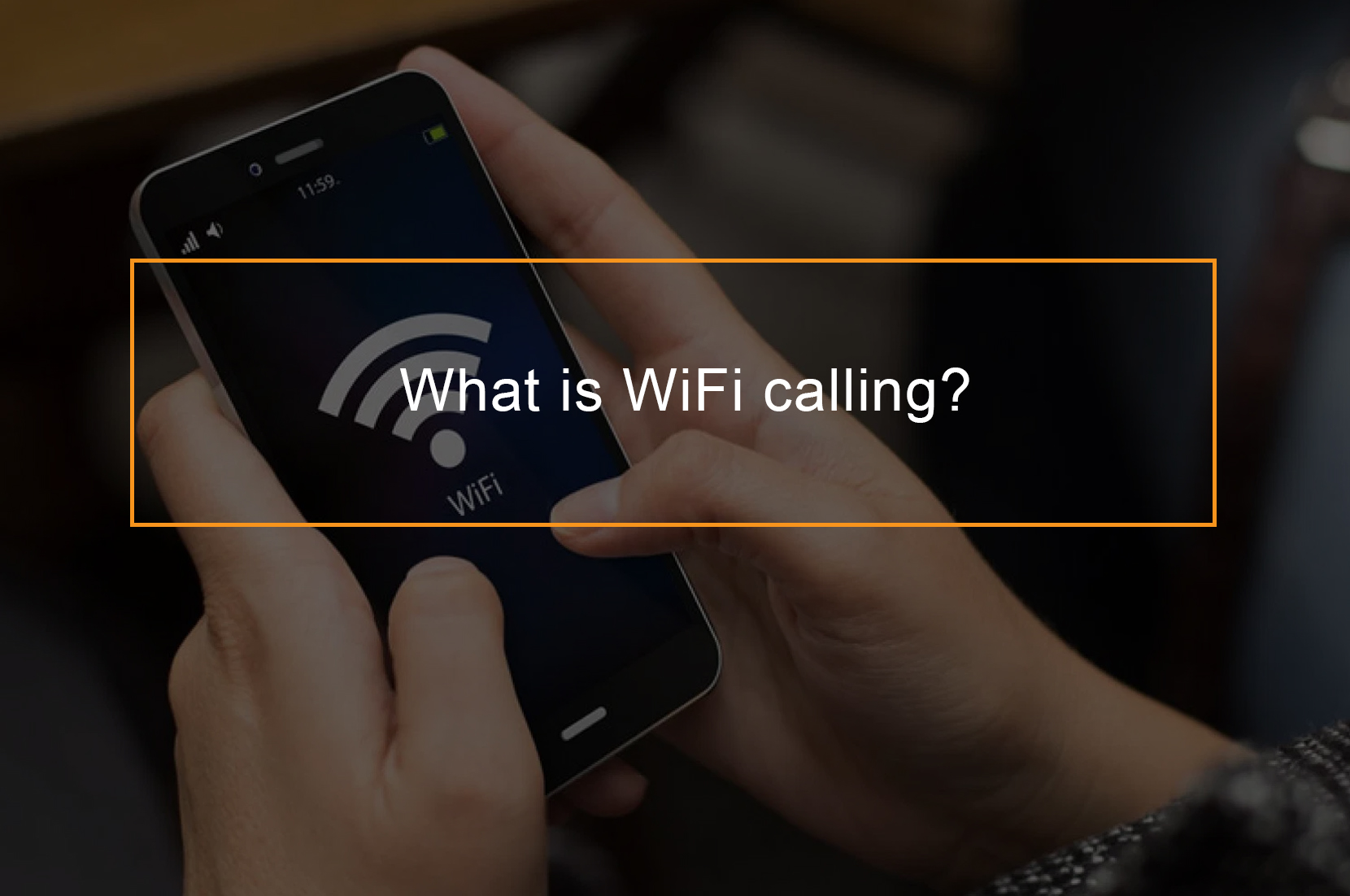 Source
WiFi Calling is a type of Voice over Internet Protocol (VoIP) technology that allows users to make phone calls, or video calls, using an internet connection. You don't need a SIM card for the service, nor do you have to be connected to any cellular network, which is ideal if there's poor phone coverage in your area or expensive plans available.
How to Call Without Sim Card using WiFi?
Here are the steps on how to call with WiFi without SIM:
Step 1 – Check your device compatibility
Make sure that your device supports WiFi calling by checking with your carrier or looking up its specifications online. Not all devices support this feature, so it's important to double check before proceeding. 
Step 2 – Connect to a WiFi network
Once you have confirmed that your device supports WiFi calling, connect it to an available WiFi network (such as one at home or work). This will allow you to make calls over the internet instead of through traditional cell towers. 
Step 3 – Enable WiFi Calling on Your Device
After connecting to a compatible WiFi network, open up the settings menu on your device and look for "WiFi Calling" or "Voice & Data Over Wi-Fi" under Network Settings or Call Settings, depending on what type of phone you have (e.g., iPhone or Android). Toggle this setting on if it isn't already enabled so that you can start making calls over the internet instead of through traditional cell towers when connected to wifi networks. 
Step 4 – Place Calls Over Wi-Fi
Now that everything is set up correctly, simply place a call like normal from either the contacts list or dialer app – just remember that both parties must be connected via Wi-Fi for it to work properly! You should see something indicating that you are making a call over Wi-Fi next time you initiate one; otherwise, there won't be any difference between placing regular voice calls and ones made via Wi-Fi other than potentially better sound quality due to higher bandwidth speeds associated with these types of connections.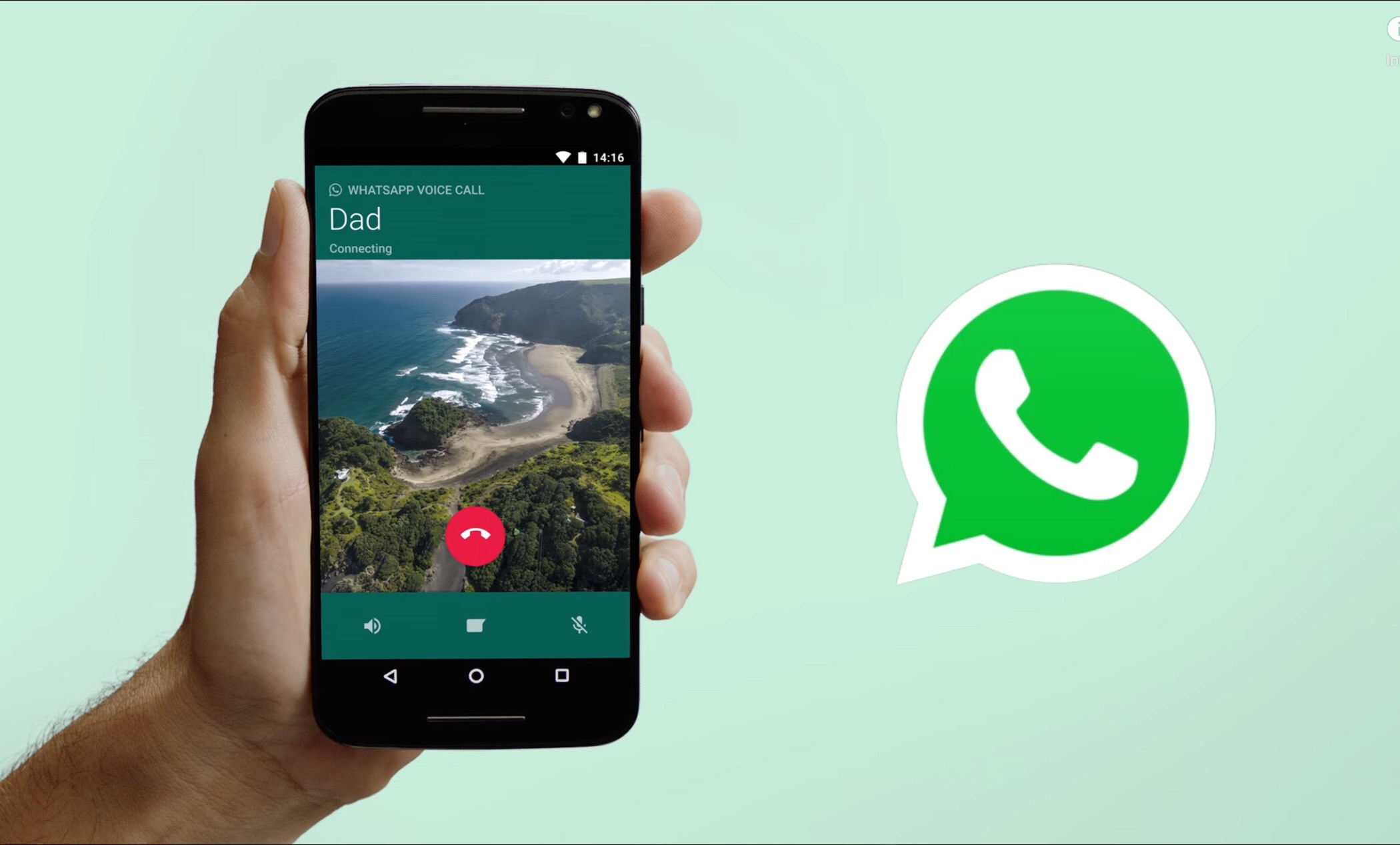 Source
With WhatsApp, you can make voice and video calls conveniently with the app without having to use a SIM card or your cell phone plan. All that is needed is a valid phone number and access to WiFi! With WhatsApp Calling, users have the ability to place calls through this app using only their WiFi connection—no need for additional plans or SIM cards.
How to Call Without a Sim Card using WhatsApp?
Here are the steps on how to call with WhatsApp without SIM:
Step 1 – Download the App
Download and install the latest version of WhatsApp on your device. 
Step 2 – Set up your account
Open the app and enter your phone number to register an account with it. 
Step 3 – Add contacts
Once you have registered, add contacts that you want to call from within the app itself or import them from your address book if they already have WhatsApp installed on their devices as well. 
Step 4 – Select the 'call' option
Tap on any contact's name that you want to call, then select the 'Call' option at the top right corner of the screen next to their profile picture/name or status message (if available). 
Step 5 – Check internet connection
Make sure that both users have a good internet connection before starting a call so as not to experience any issues while talking over voice chat via WiFi or cellular data connection (depending upon what type of network connection is available). 
Step 6 – Make calls with ease
The call will be connected instantly once both parties accept it, allowing them to communicate over audio in real-time.
3. VoIP Calling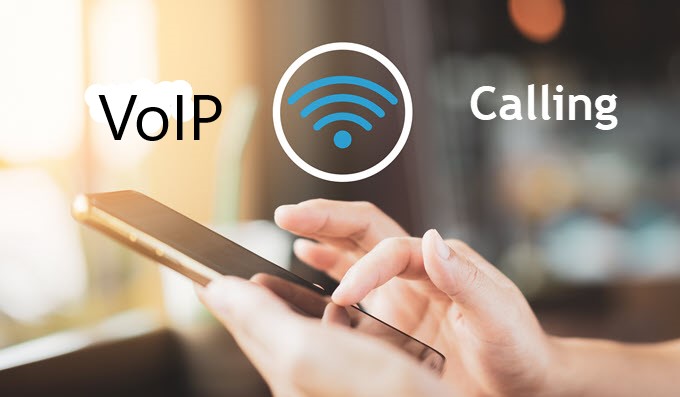 Source
VoIP, short for Voice over Internet Protocol, is a communication method that leverages an internet connection rather than a phone line. It's often referred to as services like Skype, allowing users to make video calls online without needing to use SIM cards or have any phone plan.
How to Call Without a Sim Card Using VoIP?
Here are the steps on how to call with VoIP without SIM:
Step 1 – Choose a VoIP provider
You need to select a reliable and affordable VoIP service provider that offers quality services and features according to your needs.
Step 2 – Set up your account
Once you have chosen a provider, sign up for an account by providing basic information like name, address, phone number etc., along with payment details if required. 
Step 3 – Download and install the app
After signing up for an account, download and install the mobile app provided by your VoIP service provider on your device or computer. 
Step 4 – Configure settings
Log in to the app using your credentials and configure its settings such as voice mail, ringtone etc. so that you can use it as per your requirements. 
Step 5 – Make calls 
Now you can start making calls either through Wi-Fi or 3G/4G network connection depending upon the availability of data plans in your area at low cost or even free of charge in some cases!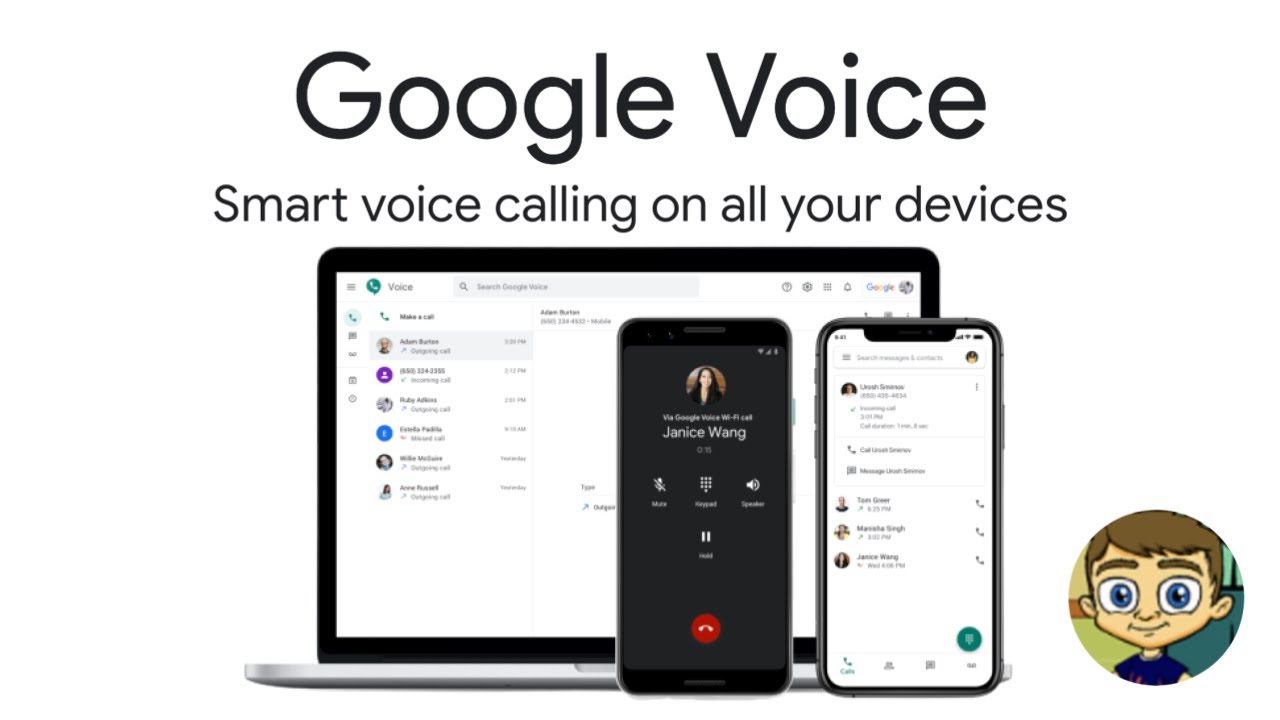 Source
Google Voice is an impressive app for making and receiving calls without using your mobile phone's SIM card. It offers a great alternative to traditional calling, as it can be utilized on any device that has steady internet access; both iOS & Android devices are supported.
How to Call Without Sim Card using Google Voice?
Here are the steps on how to call with Google Voice without SIM:
Step 1 – Create a Google Account
You will need to create a Google account in order to use Google Voice. This can be done easily by visiting the official website and following the instructions there. 
Step 2 – Download the App
Once you have created your account, download the Google Voice app from either Apple or Android stores, depending on which device you are using (smartphone or tablet). 
Step 3 – Sign In
Once downloaded, open up the app and sign into your account with your username and password credentials provided when creating an account earlier on. 
Step 4 – Set Up Your Phone Number
The next step is setting up your own personal phone number that people can use to contact you via Google Voice instead of having them call directly through their SIM cards in their phones. You will be asked if you want to port over an existing number or choose one of those available in different area codes across America (or wherever else you live). 
Step 5 – Make Calls With Ease
After completing these steps, all that's left is making calls! Just enter someone's name or number into the search bar within the app and hit "Call" – this will then dial out through your new virtual phone number line rather than needing their physical SIM card present in order for them to receive it like before!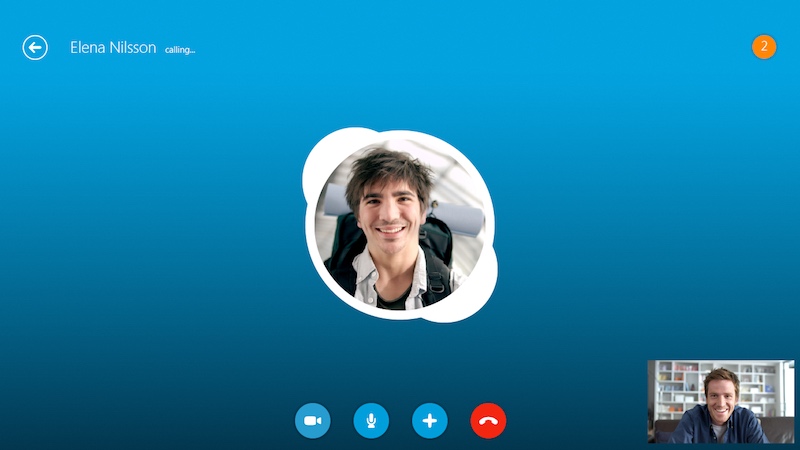 Source
Skype is a popular video chat service that enables users to make video or voice calls over the internet. It's especially suitable for international calling since there are no extra costs associated with such calls. Moreover, Skype does not require any SIM card usage and can be accessed from both Android and iOS devices.
How to Call Without a Sim Card using Skype?
Here are the steps on how to call with Skype without SIM:
Step 1 – Download the App
Download and install Skype on your device. 
Step 2 – Create a Skype Account
Create an account by providing your name, email address, and password. You may also choose to link your Facebook or Microsoft account if you wish. 
Step 3 – Sign In
After creating an account, log in using the username and password provided during the registration process. 
Step 4 – Add contacts
On the main screen of Skype, tap on the "Contacts" icon at the bottom of the screen to add contacts from your contact list or manually enter their phone numbers or emails if they don't have Skype accounts yet.  
Step 5 – Make calls with ease
To make a call using Skype, simply tap on any contact listed in the Contacts section, then select the "Call" option from there to start calling them over VoIP (Voice Over Internet Protocol).  
Step 6 – End call
Once you're done with the conversation, just press the "End Call" button at the bottom right corner of the window, and it will end the call automatically after a few seconds of delay as per the user's settings configured previously under Settings menu inside app itself
Best Apps to Make Calls Without a Sim Card
There are a plethora of methods to make calls without using a SIM card. Perhaps you're traveling and want to avoid international roaming charges, or maybe you just want an app that consumes less battery life than the built-in phone one: whatever your reasons may be, here's how best to go about making calls without a SIM card.
DialerHQ is an app for calling without a sim that provides access to multiple US-based numbers that you can customize and rotate according to your needs. You don't need any phone service as the app operates off WiFI/LTE connection similar to Whatsapp & Skype calls run on an internet connection. Moreover, it also offers a call-forwarding feature to redirect your incoming calls to any other phone number of your choice.
Features
Great call quality

Exceptional portability

International calling & texting

Seamless business phone line setup

Unlimited calling

Call recording & call routing

No SIM card required
Pros and Cons
DialerHQ offers a complete, all-in-one communication platform.

It allows users to call and message contacts worldwide at affordable rates.

Users can enjoy a free trial to test the service before committing.

The service provides excellent portability, allowing flexibility in device usage.
DialerHQ requires a high-speed internet connection to function properly.

Users may encounter call quality problems, such as call drops during usage.

The mobile app could benefit from improvements to enhance user experience.
Pricing
Standard Plan: $10/month

Premium Plan: $20/month

Unlimited Plan: $30/month
CallHippo is another app for calling without sim that provides access to multiple US-based numbers that you can customize and rotate according to your needs. This app leverages web-based phones or mobile devices as virtual office telephones to offer reliable unified communications – anytime from anywhere in the world at a very low cost as compared to traditional landline services available in the market today.
Features
Smart call forwarding

Business tools integration

Power Dialer

Auto-Attendant

Smart Switch

Automatic call distribution (ACD)

10 Days Free Trial Period
Pros and Cons
Customer support is available 24 x 7 for immediate assistance.

The web version allows convenient access and usage.

It supports multiple countries, expanding reach and accessibility.

Affordable subscription plans cater to different budget requirements.
It can be expensive compared to other alternatives in the market.

Integration with other systems may not be seamless and may require additional effort.

Users may experience call quality issues such as lagging during usage.
Pricing
Bronze Plan: $16/User/Month

Silver Plan: $24/User/Month 

Platinum Plan: $40/User/Month 

Enterprise Plan: $48/User/Month 
Nextiva brings customers pioneering solutions, such as voice-over IP technology blended well into mobile devices. It is much simpler than ever before, requiring no additional setup cost and minimizing the overall burden. The app offers a range of services, such as calling, mobility, conferencing, collaboration, call analytics and integration.
Features
Free local phone number

Auto attendant

Advanced call management

VoIP switchboard

Three-way calling

Push to talk

30 Days Free Trial
Pros and Cons
Unlimited video calls for enhanced collaboration and meetings.

Receive at least 1,500 toll-free minutes per month for added convenience.

Unlimited internet faxing for efficient document sharing.

VoIP hardware is available for purchase or lease to suit your needs.
There is a slow learning curve for adding information to the software database.

Additional costs for extra features may deter companies from using the service.

Support response times need improvement for more efficient problem-solving.
Pricing
Essential Plan: $23.95/user/month

Professional Plan: $27.95/user/month

Enterprise Plan: $37.95/user/month
Ooma is another app that allows you to make calls without a SIM card. Ooma Office Pro and Ooma Desktop easily facilitate staying connected with your team, customers or partners. With over 50 innovative features for small businesses, such as video conferencing on the Ooma Meetings platform and making calls via PC using the Desktop app, you'll have all of the tools necessary to remain competitive in today's remote business world
Features
Virtual receptionist

Ring groups

Enhanced call blocking

Voicemail transcription

Google, Salesforce, and Office 365 integration

Call analytics

Find Me/Follow Me

30 Days Free Trial Period
Pros and Cons
Offers a wide range of great features to meet diverse business needs.

Provides a cost-effective solution for businesses seeking affordable communication tools.

The live transfer feature enables seamless call handoffs between team members.

Voicemail-to-email functionality ensures efficient message retrieval and management.
Limited implementation with third-party IP phones may restrict compatibility.

Customer service occasionally encounters issues affecting user satisfaction.

Call logging is somewhat cumbersome to review, hindering efficient analysis.
Pricing
Essentials Plan: $19.95/User/Month

Pro Plan: $24.95/User/Month

Pro Plus Plan: $29.95/User/Month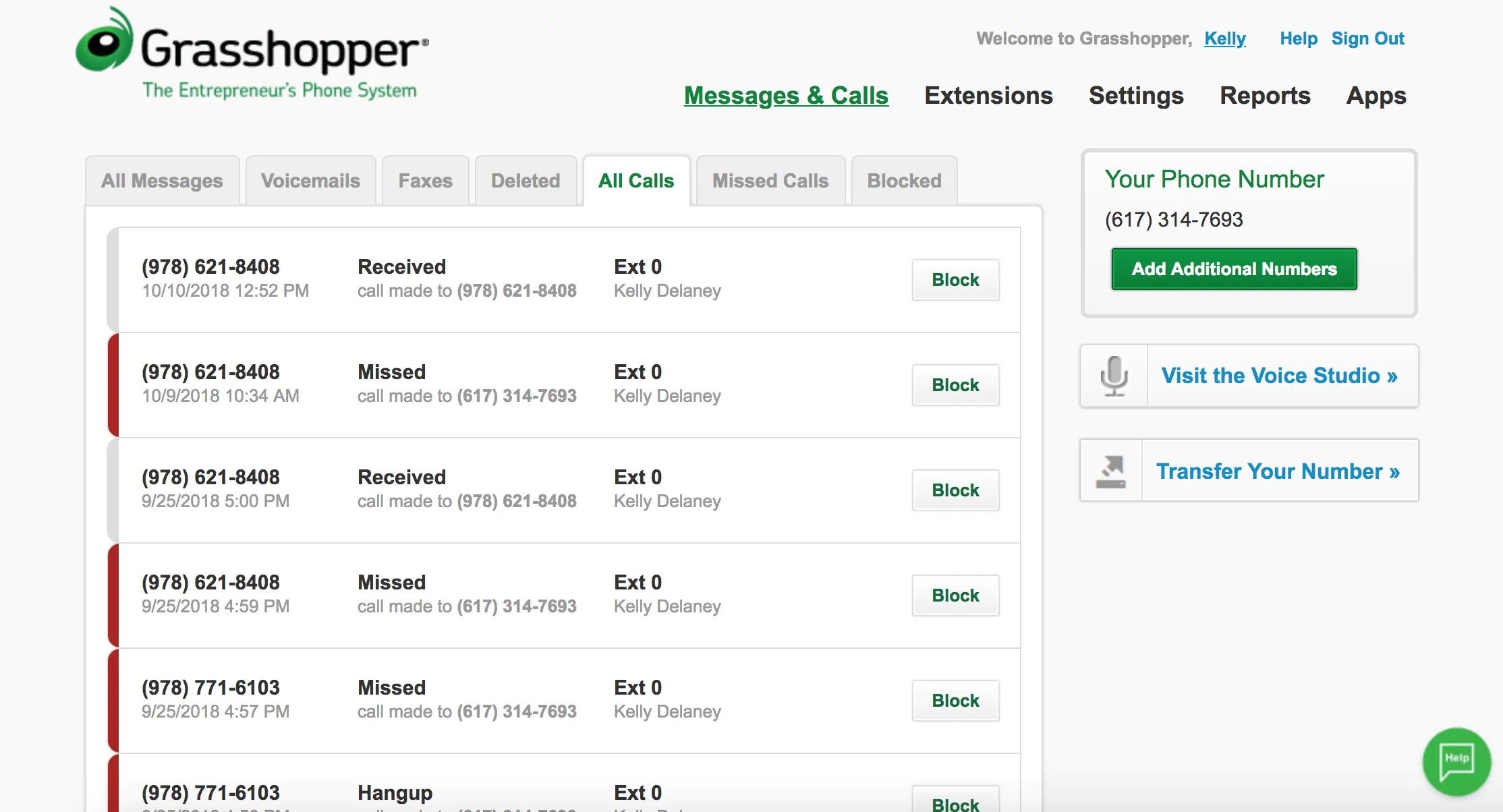 Source
Grasshopper offers a complete mobile phone solution for making calls over Wi-Fi. This calling app allows users to connect up to five different business numbers under one single telephone number and offers additional features, such as outbound caller ID tags, voicemail personalization options, and more which can be very useful in day-to-day life.
Features
Call Forwarding

Voicemail

Virtual fax

Custom greetings

Incoming Call Control

Call transfers

Reporting
Pros and Cons
24/7 U.S.-based support ensures prompt assistance when needed.

Unlimited extensions are available on the top-tier plan.

Desktop and phone applications provide multiple communication options throughout the day.

The admin dashboard is user-friendly, simplifying system management.
Limited scalability may hinder business growth and expansion.

Lacks a video conferencing feature, limiting collaboration options.

Call recording functionality is not available.
Pricing
Solo Plan: $29/Month 

Partner Plan: $49/Month

Small Business Plan: $89/Month
Wrapping Up
In conclusion, it is very possible to make phone calls without a SIM card; however, it requires some extra effort. You can use the abovementioned services and apps to make calls with no SIM required. These are simple steps that anyone wishing to save money on VoIP costs should take.
You can use apps such as WhatsApp, VoIP, Google Voice, and Skype to make phone calls without a SIM card. You can also purchase a virtual number from apps such as DialerHQ, Callhippo, Nextiva, Ooma, and Grasshopper to make and receive calls. 
No matter your reason for calling without Sim cards –whether due to budget constraints or simply for convenience – these apps and services will help ensure that the job is done efficiently every time! With the right app, making calls without a SIM card can be easy and convenient.
Content Worth Your Time
Know what's happening in your industry all the time