Senior Writer: Naina khare
Reading Time:
7
Minutes
Published :
May 11, 2023
Call recording software is essential for all kinds and sizes of businesses. Why? Because call recordings serve as a critical reference point for how customers reacted to your marketing strategies or how your sales reps handle queries and take sales calls. 
This call-recording data significantly assists in developing unique strategies to enhance customer service. And that's quite non-negotiable, given that poor customer service costs over $75 billion annually. So, you see how not having reliable call recording software can negatively impact your business indirectly?
Need a reliable and affordable business phone system? Look no further than DialerHQ.
To avoid such losses, introduce phone call recording software that seamlessly and securely records and stores all your business calls. Wondering which software to opt for? We have you covered. 
We have curated this comprehensive guide on call recording software with its working mechanism, benefits, and features to look out for. Also, find the 10 best recording software vendors with their key features, pros and cons (based on user reviews), and pricing to make an informed decision. 
What is Call Recording Software?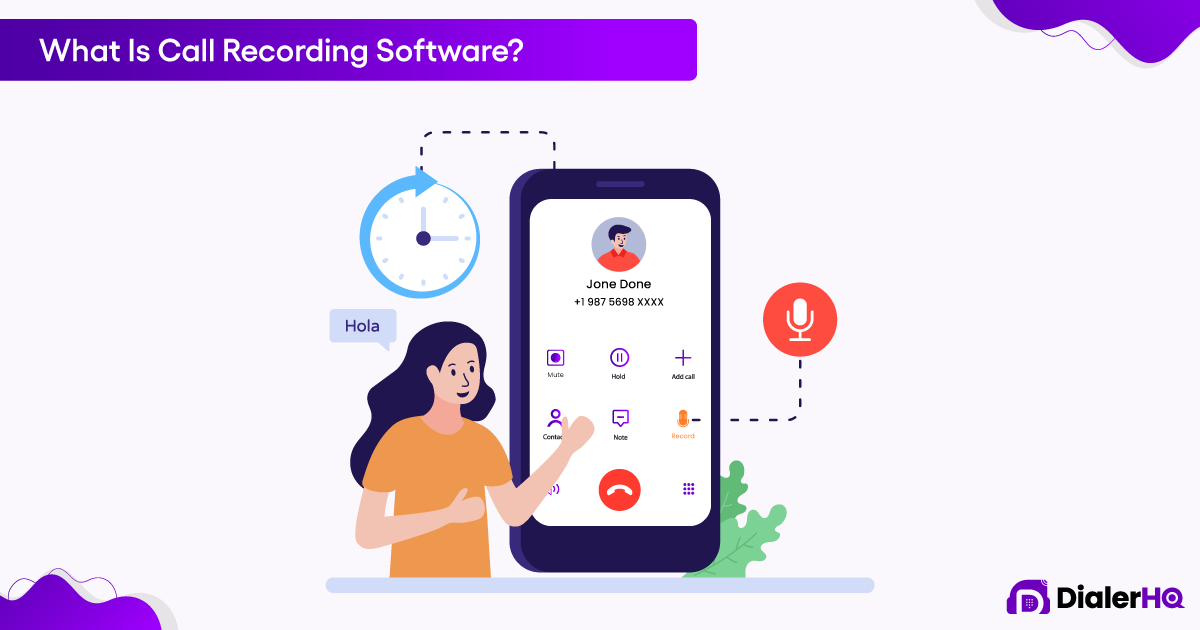 Call recording software is a program that records and stores all business and individual phone calls. Once the calls are recorded, they are stored as a digital file that you can transcript or listen to later. 
Recorded calls are extremely important for businesses as they help you monitor and improve rep performance, gain insights to build contextual strategies, and maintain industry/legal compliance. 
Only clear calls give clear recordings; hence it is imperative to avoid jitter to enhance the quality of recording. Let us now look at how call recording works in detail.
Expert Advice
"Call recording is a great way to improve customer service as it monitors customer interactions and internal team collaboration. Call recording software comes in handy to facilitate exactly that. Remember, the aim is not to have software flooded with trending features, but to choose the one with high-utility features that fulfill your specific requirements."
How does Call Recording Software Work? 
You can record calls using a complete business phone system or stand-alone software integrated with your existing infrastructure. However, the working of your software depends on the solution you opt for. 
The recording software typically starts working as and when the call is received. Firstly, it intercepts VoIP voice data running through the network, then automatically compresses it and copies or records it in your database. But for this call recording solution to function, you must give access to your audio and calls. 
What are the Benefits of Call Recording Software? 
A call recording solution lets you store past business communications, including customer interactions, agent sales calls, and internal collaboration meetings for future reference. 
85% of customers are unsatisfied with their interactions with businesses over calls. With recorded calls, you can easily gauge any inefficiencies in processes or loopholes in conversations that can act as a reference for improvement. 
Here are some other key benefits of call recording solutions you cannot miss: 
1. Capture Key Information
During customer interactions, the agent might miss key information or just want to re-listen to understand customers better, solve critical problems, and eliminate miscommunication. With call recording solutions in place, you can go back and spot it all at once. 
2. Tone Identification
During customer calls, agents are often busy solving queries. So, finding time to analyze customer sentiments and reactions to certain phrases is critical. With call recording, you can go back, gauge that, and make changes to your sales/support script to maximize customer satisfaction. 
3. Improve Customer Service
Call recordings can alert you to repeated issues or customer feedback. You can easily incorporate that to improve your product/service quality or modify marketing campaigns, ultimately adding value to customers. 
83% of companies focusing on making customers happy have boosted revenue. Also, these call recordings help you dive into how agents communicate with customers, so you can train them to sell more and improve customer service. 
4. Ensure Standard Compliance
Disputes are bound to happen in an organization where collaboration occurs. But to solve them, having a reference of what actually happened is mandatory. And call recording solutions serve this purpose. 
Also, a call recording can prove your business's legal, industry, and service compliance during lawsuits or legal disputes. You can always go back and listen to conversations, ensuring your agents comply with all the regulations.
What Features to Look for While Selecting the Best Call Recording Software? 
Call recording software for business has multiple highly functional key features, but not all would serve a purpose in your business. So, choose software with advanced features that matter to you. 
Here are the key features of a call recording software: 
Call recording rules to set triggers and automatically record calls as specified.
Call analysis to get detailed insights into conversations–sentiments and tones.
Live monitoring enables managers to listen to real-time calls for improved support.
Speech and text analytics to determine conversation patterns and detect the speaker's emotions through voice in past conversations.
On-demand recording to start or stop recording calls as and when needed.
Customization options to easily integrate the software with your business needs.
Direct call search to instantly find the recording you're looking for by entering the date/time/number/keyword.
Integration with third-party apps–CRMs, workflow, and collaboration tools to have all your call-related information in one place.
Online dashboard for real-time insights into unified communications data (including call recording).
PCI compliance to ensure compliance with customer data storage and protection rules
Comparison of 10 Best Call Recording Software
Brand Name
Key Features
Pricing
Free Trial
DialerHQ

Power dialer
CRM integration
Call analytics
Local presence

Unlimited: $12/month
Free Software: $0
Custom: Contact sales

10 days
CallHippo

Virtual phone numbers
Call forwarding
IVR system
Call analytics

Bronze: $16/month
Silver: $24/month
Platinum: $40/month

10 Days
Gong.io

Conversation analytics
Call recording
Salesforce integration
Real-time call coaching

Contact sales for pricing

14 Days
RingCentral

Cloud phone system
Video conferencing
Team messaging
Auto-attendant

Core: $20/month
Advanced: $25/month
Ultra: $35/month

30 days
Aircall

Cloud-based Phone System
Call Routing
Team Collaboration
Analytics and Reporting

Essentials: $30/month
Professional: $50/month
Custom: Contact sales

7 Days
Dialpad

Cloud-based phone system
HD video calling
Team messaging
AI-powered features

Standard: $15
Pro: $25/month
Enterprise: $22.95/month

10 days
Ringover

Cloud-based phone system
Call forwarding
Voicemail
Conference calling

Smart: $19/month
Power: $39/month
Enterprise: Contact sales

7 Days
TalkDesk

Cloud contact center
Omnichannel support
Automatic call distribution
CRM integration

CX Cloud Essentials: $75/month
CX Cloud Elevate: $95/month
CX Cloud Elite: $125/month
Experience Clouds: Contact Sales

30 Days
Five9

Inbound and outbound call center
IVR (Interactive Voice Response)
CRM integration
Automatic call distribution

Digital: $149/month
Core: $149/month
Premium: $169/month
Optimum: $199/month
Ultimate: $229/month

14 Days
OpenPhone

Business phone system
Call forwarding
Voicemail transcription
Team collaboration

Standard: $13/month
Premium: $20/month
Enterprise: Contact sales

7 days
10 Best Call Recording Software in 2024
An ideal phone recording software goes far beyond just call recording. It streamlines your business processes, automates workflows, and helps sales teams focus on more important tasks. You must choose the one that matches your business needs with strong recording capabilities.
Here's our curated list of the 10 best call recording software: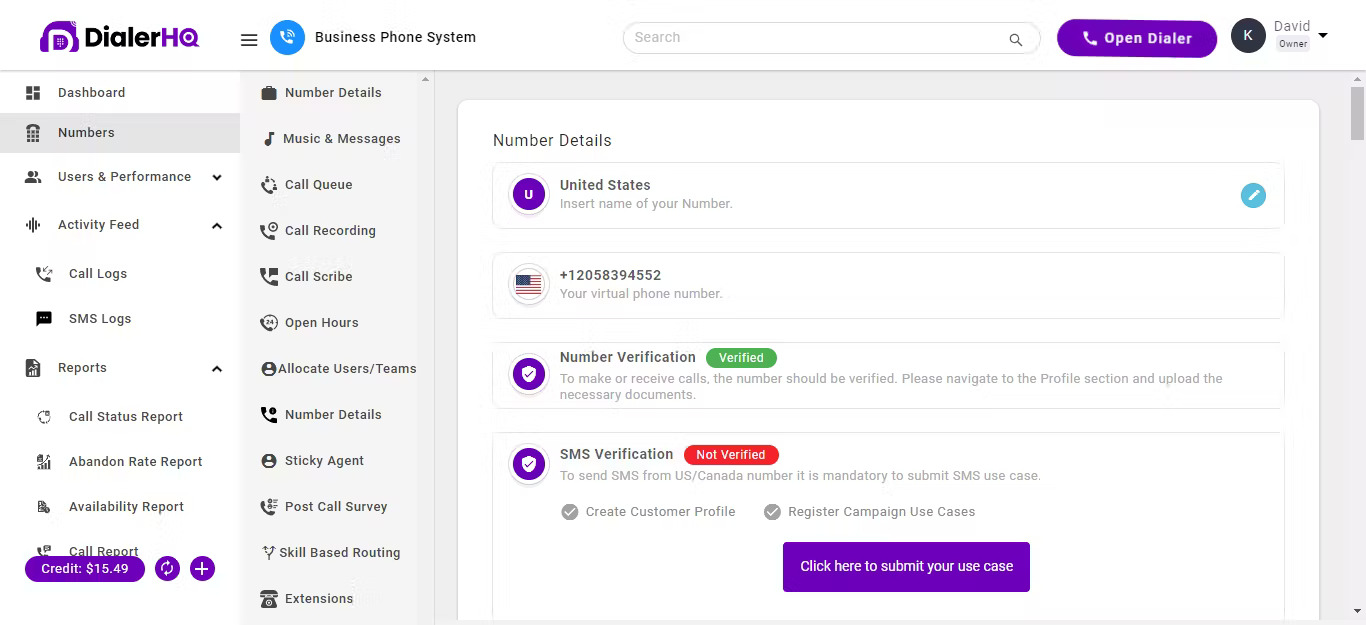 DialerHQ is a phone recording software packed with innovative features to fulfill your unique and complex business needs, regardless of the business size. You can expect boosted productivity and friction-free workflow with DialerHQ's seamless integrations. 
Features
Inbound and outbound reporting

Data-driven analytics

Call disposition and notes

Role-based access control
Pros and Cons 
User-friendly interface

Easy to setup

Provides real-time information to make informed decisions
Call quality sometimes lags

Limited safety features
Pricing
CallHippo, a call recording system, is a pro at accelerating business growth. It allows you to analyze agent performance to coach them for improvements. It also helps you track customer behavior and tweak your services/products accordingly. 
Features
100,000 recordings per account and 90 days storage period

In-depth call analytics

Automated call transcription

Automated call recording
Pros and Cons 
Advanced call-forwarding capabilities

User-friendly comprehensive dashboard

CallHippo onboarding is quick
Connection lags sometimes

Application crashes at times on the phone
Pricing
Bronze: $16/user/month

Silver: $24/user/month

Platinum: $40/user/month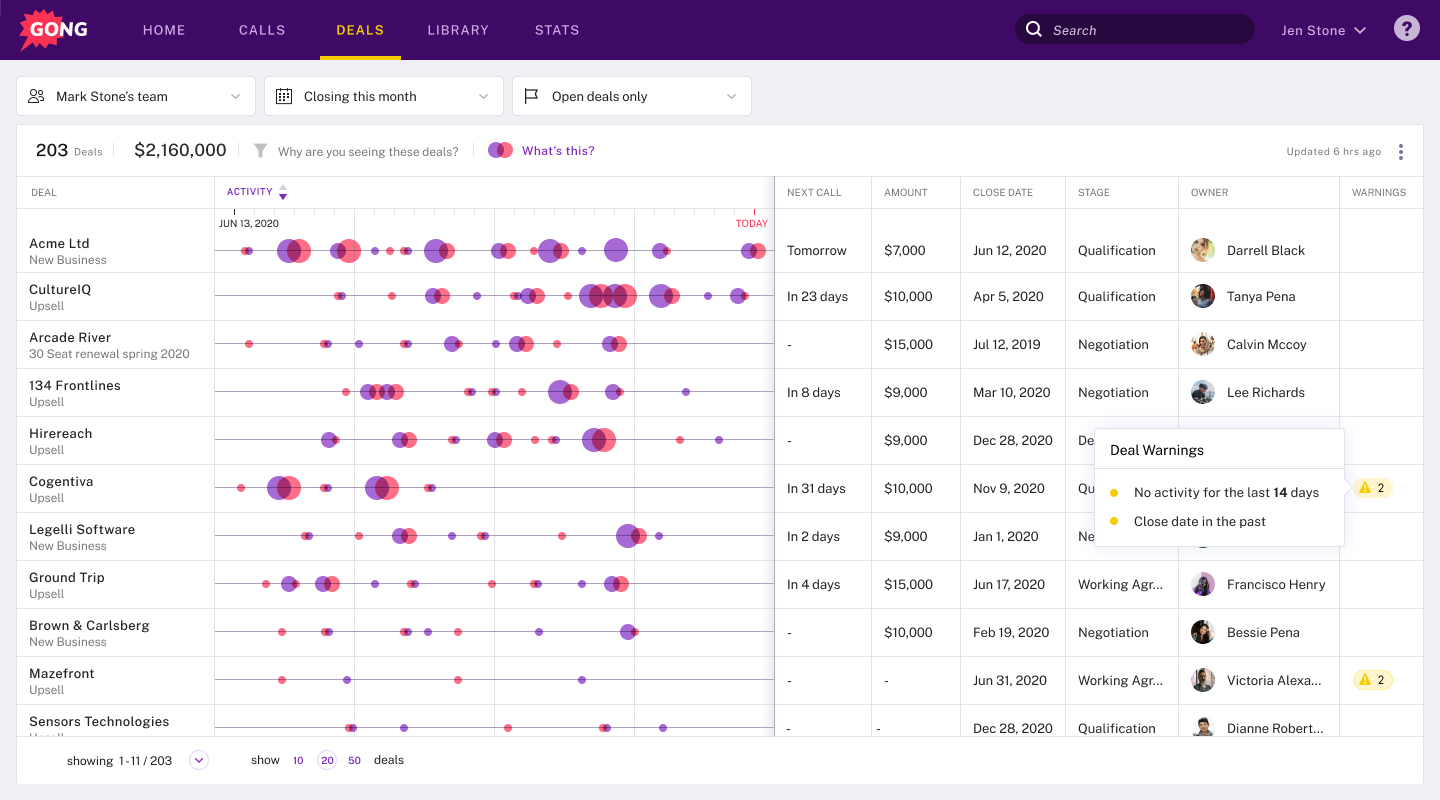 Gong.io, a top-rated call-recording software with exceptional call recording tools, empowers you to train your sales reps and close more deals daily. From recording and analyzing your sales calls to giving you deal-winning insights, Gong.io does it all. 
Features
Sales call recording transcription

AI-powered call analysis

Export/share call data 

Customer/prospect data segmentation 
Pros and Cons 
Extracts AI-driven, actionable insights from your sales calls to improve rep performance

Pulls transcripts of sales conversations based on keywords from the call for easy access

Ensure high privacy levels of customer data
Limited integration with Salesforce

No captions on videos
Pricing
RingCentral, a VoIP system with a call recording software filter seamlessly records inbound and outgoing calls on demand or automatically. From advanced analytics tools and one-click functionality to HD-quality web, audio, and video, RingCentral is an easy win.
Features
Voicemail to email transcription

On-demand playback 

Performance evaluation

Customized announcements for inbound/outbound calls 
Pros and Cons 
Works across devices to track business calls anywhere, anytime

Provides elaborate reporting for relevant insights

Analyzes customer behavior patterns via recordings to improve customer service
Unsatisfactory customer supporttg

Background voice reducer doesn't work well
Pricing
Core: $20/user/month

Advanced: $25/user/month

Ultra: $35/user/month
Aircall, one of the best call recording software applications, aims to improve your conversations and business outcomes. You can set it up within seconds, integrate it with your favorite tools, and gain insights into an individual's and team's productivity. 
Features 
Call whispering 

Call center analytics

Call commenting and assignment

Custom filters with c

all tagging
Pros and Cons 
All-inclusive integrations to manage communication better

Assigns available agents at the right time to meet SLAs

Enables coaching agents or new teammates to improve customer service and sales rate
Limited mobile app functionality

Logs you out sometimes
Pricing 
Essentials: $30/user/month
Professional: $50/user/month
Custom: Contact Sales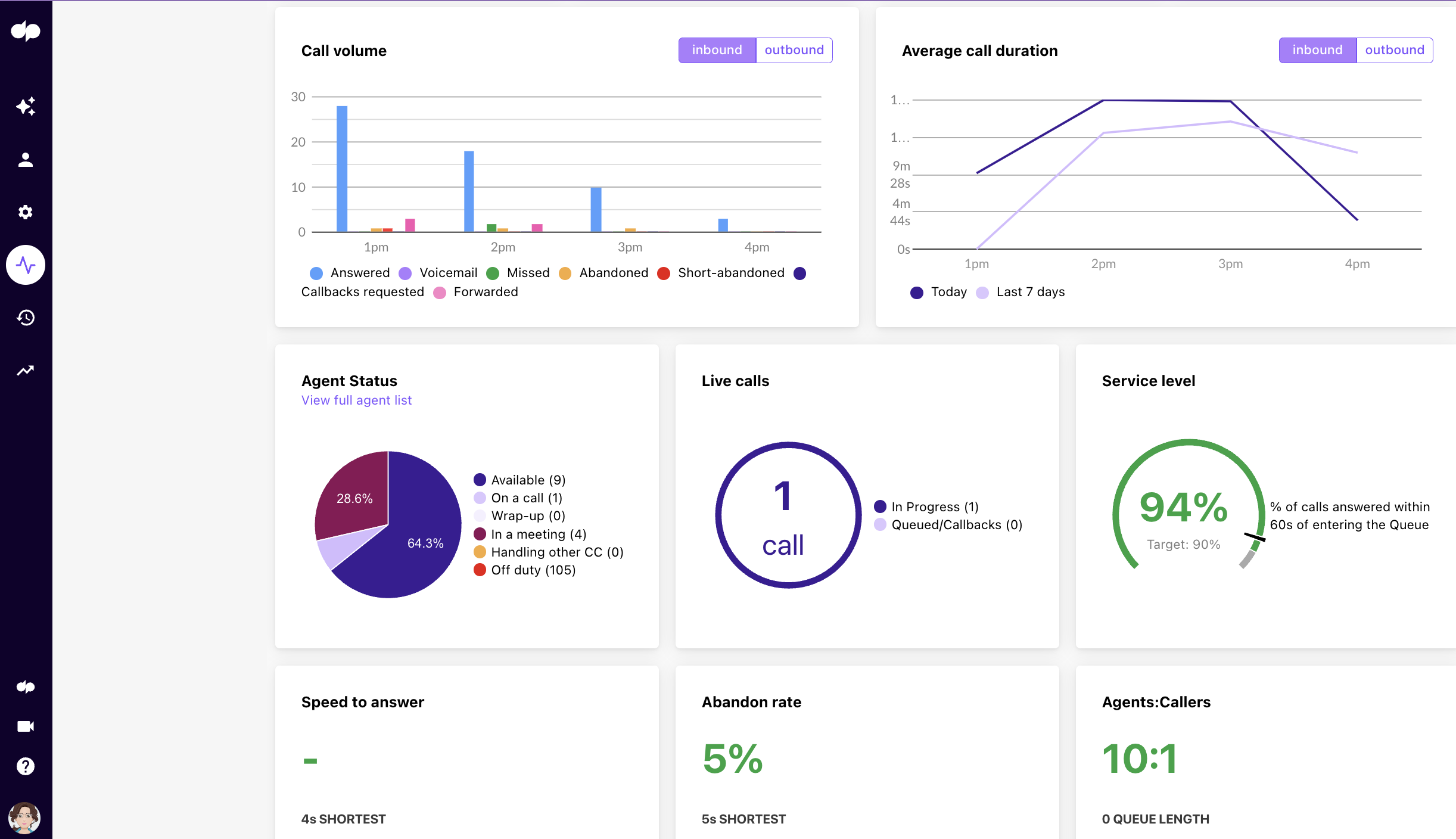 Dialpad, a virtual phone system with a recording feature, allows flexible, cost-effective, and scalable business communications. Collaborate with customers and colleagues in an all-in-one AI-powered workspace.
Features
Real-time transcription

Sentiment analysis

Customer call recordings playlist 

Post-call summary emails 
Pros and Cons 
Intuitive, user-friendly, and requires no training to use

Great syncing capabilities on phone and laptop

Gives the flexibility to opt in or out of notifying customers that the call is being recorded
Cannot send files on chats

Syncing with HubSpot has an additional cost
Pricing
Standard: $15/user/month

Pro: $25/user/month

Enterprise:

Contact Sales

 
Ringover, a cloud based solution with recording feature helps you enhance customer service and boost sales. You can customize each conversation, enjoy 99% uptime, and work effortlessly with Ringover.
Features
Coaching with call playback

Call whispering

Advanced, real-time agent performance statistics

Call categorization with custom filters
Pros and Cons 
Easy to use for both agents and managers

Gives exclusive attention to VIP callers, increasing customer retention

Provides statistical data on calls for better service
Unstable call quality

App crashes sometimes
Pricing 
Smart: $19/user/month

Power: $39/user/month

Enterprise:

Contact Sales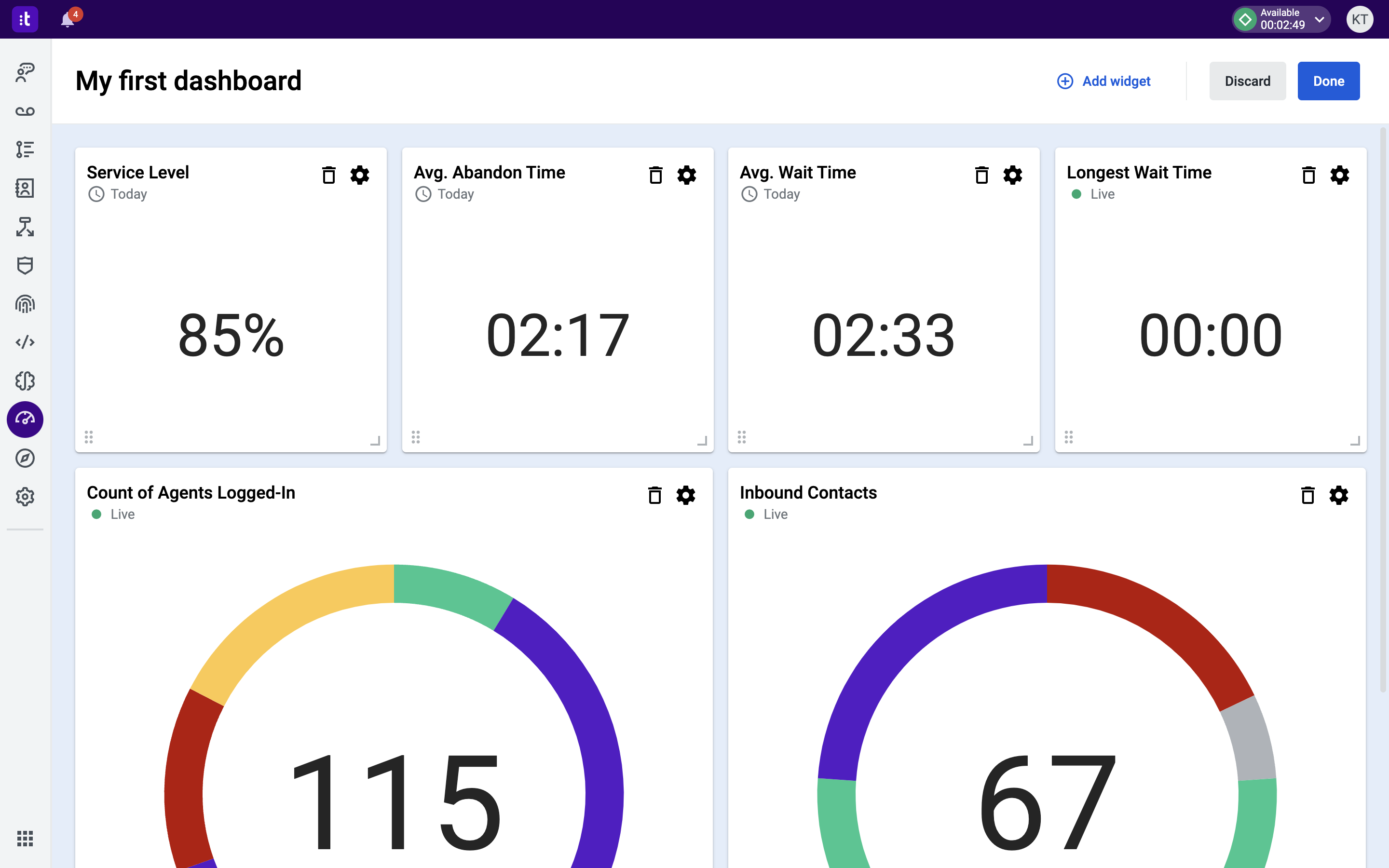 TalkDesk is one of the most innovative and customer-obsessed phone call recording software you'll ever encounter. Create seamless customer journeys on various channels with TalkDesk's automation-first tools. 
Features
User, role, and access management

Voice activity detection

Agent-assist

Inbound screen pop
Pros and Cons 
Quickly identifies regular callers for agent preparation

Enables quick sifting through customer data, saving time

Easily integrates with existing setups
Reported downtime

Sound over calls lag sometimes
Pricing
CX Cloud Essentials:

$75/user/month

CX Cloud Elevate:

$95/user/month

CX Cloud Elite:

$125/user/month

Experience Clouds:

Contact Sales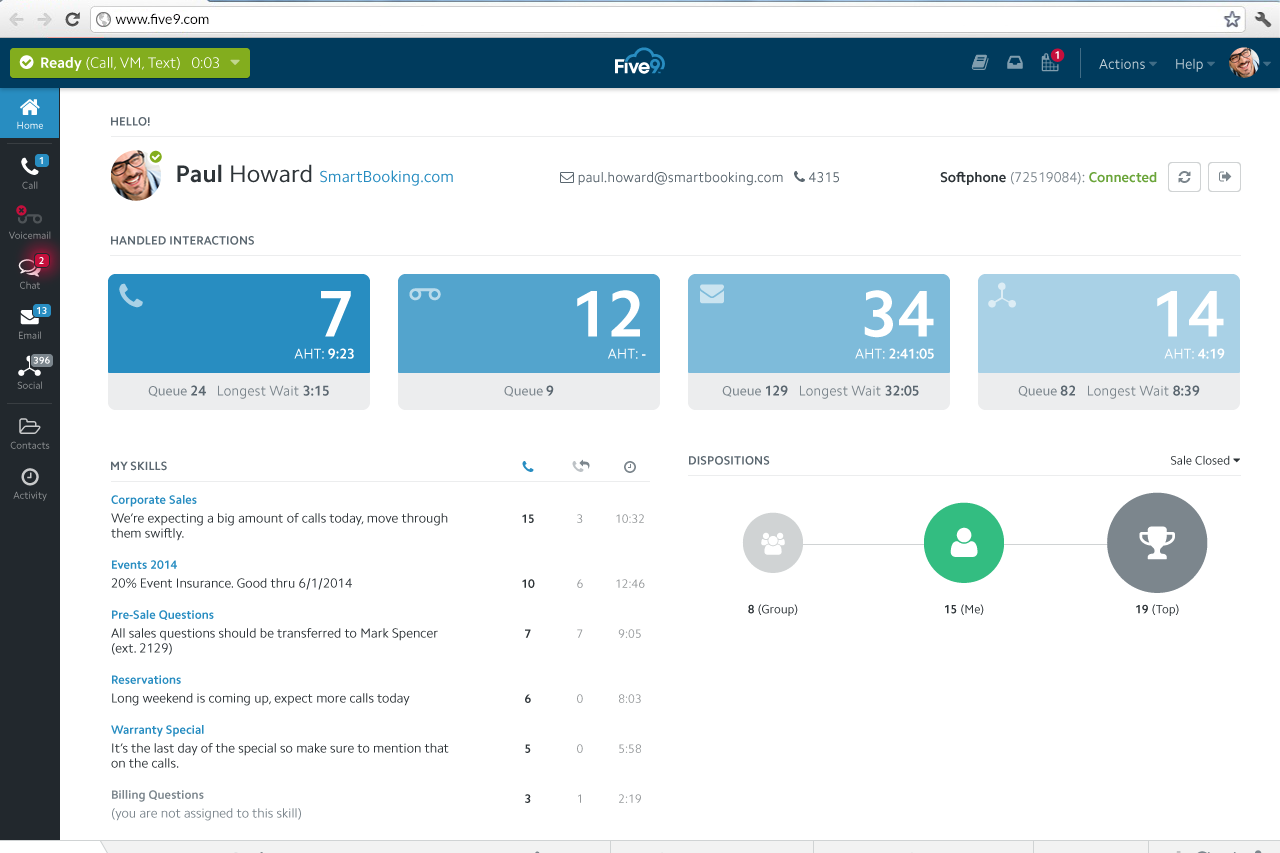 Five9, a contact center software with recording capabilities, uniquely blends the power of people and technology. Engage with customers and clearly overview contact center performance without lags.
Features
Captured interaction scoring

Pre-built CRM integrations with Salesforce, Zendesk, Oracle, ServiceNow

Synchronized voice and screen playback

Real-time call and desktop monitoring
Pros and Cons 
Personalizes reports as per your business needs

Enables managers to supervise agents' performance

Easy and self-explanatory navigation

>
A few glitches in the software

Single call reports load time is high
Pricing
Digital: $149/month

Core: $149/month

Premium: $169/month

Optimum: $199/month

Ultimate: $229/month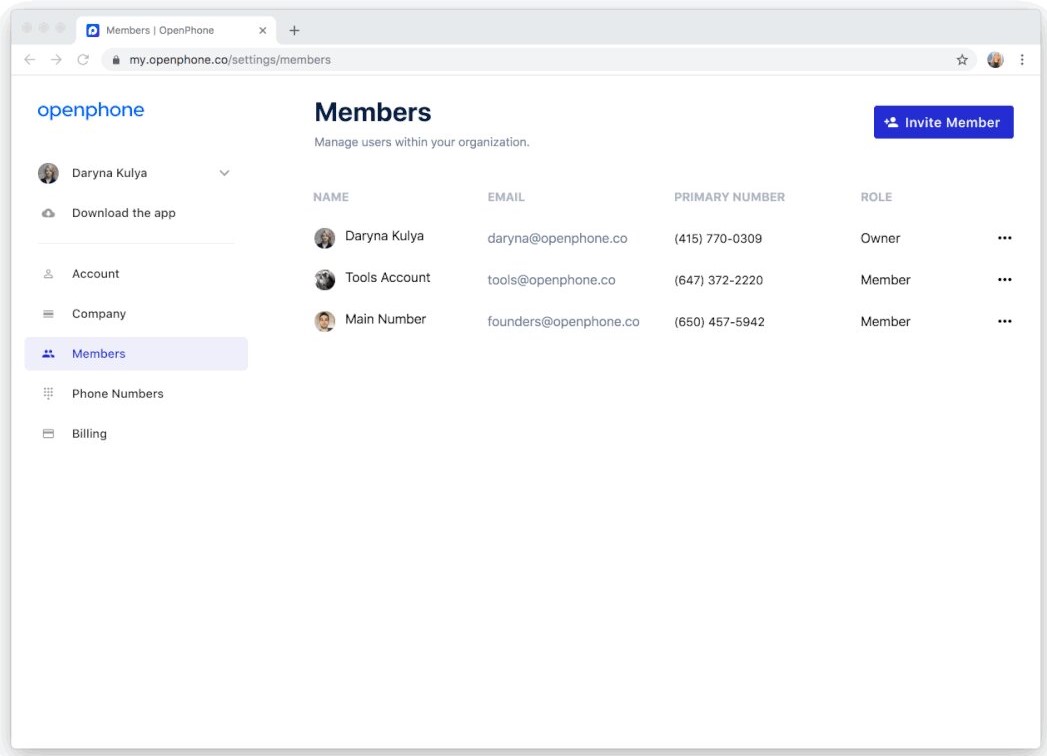 OpenPhone, one of the best recording systems, combines all your business calls, texts, and contacts into one app. So now you can work from anywhere and from any device. Collaborate with teams, see their activities, and solve problems on OpenPhone. 
Features
Automated attendants

Voicemail transcription

Custom properties and notes for customer contacts

Automatic call transcription 
Pros and Cons 
Produces high-level call insights to identify problems and trends

Quick and transparent customer support

Enhances operational efficiency by giving a centralized overview of customer interactions
Slow updation of features

Single messages cannot be deleted
Pricing
Standard: $13/month/user

Premium: $20/month/user

Enterprise:

Contact Sales

 
Wrapping Up
Now that we've reached the end, we know you understand phone call recording software for business is worth the investment. And that call recordings have long-lasting, positive impacts on business.
A call recording system builds a foundation for training sales teams, developing marketing strategies, and quality assurance. But VoIP apps only stand true when you choose wisely.
So, pick a call recording system from the above list with the best key features that resonate with your business the most, and get started!
FAQs
DialerHQ is the best call recorder on the list, with highly functional features to improve your customer service, leading to returning customers and high profits.
Use a third-party app to record incoming and outgoing phone calls without the other person knowing.
When someone records your call, you'll get an automated message saying, 'This call is being recorded,' to alert you.
4. Is there a limit for call recording? Although some apps do not have a limit for call recording, it varies from app to app.

Naina Khare is a full-time freelance writer who fiercely believes in the power of storytelling and primarily holds expertise in creating content for B2B SaaS brands. She's infinitely curious and happiest when reading, writing, or exploring spirituality and self-growth.
Updated : November 17, 2023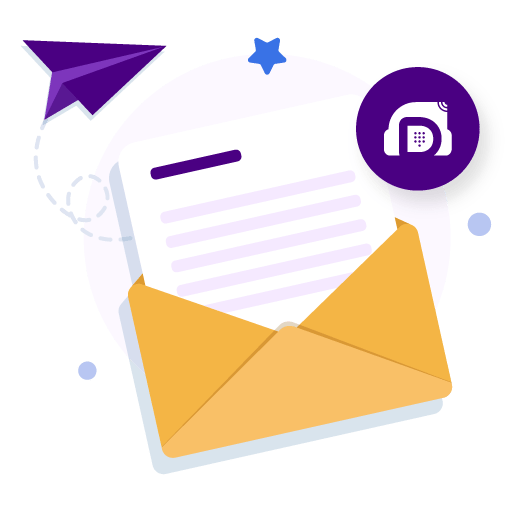 Let's Stay in Touch
Subscribe to our newsletter & never miss our latest news and promotions.

+15K people have already subscribed