Senior Writer: Paras Kela
Reading Time:
8
Minutes
Published :
September 6, 2022
Imagine you are a Vodafone user living in Manchester, UK. However, for some reason, you have to relocate to Liverpool, UK, where Vodafone coverage is quite poor. What would you do?
You will have two options: change the number and select a new operator, or port your mobile number to another carrier with good network coverage in that region while keeping the same number.  The process is known as phone number porting.
Need a reliable and affordable business phone system? Look no further than DialerHQ.
This guide will highlight the definition of Phone Number Porting, including why to port a number, how to port a phone number, and the steps to port a phone number with DialerHQ.
What is Phone Number Porting?
Phone number porting, also known as number transferring, is the process of transferring a phone number from one service provider to another. The reason for transferring a number could be anything from unsatisfactory network coverage to expensive plans.
Remember that, according to the FCC (Federal Communications Commission), your provider is legally bound to allow you to port your phone numbers. 
Also, the phone number porting process is simple and usually takes a week or two from the request's initiation.
Besides, there is no limit to the number of times you can port it. You can port your phone number as many times as you want.
Expert Advice
"Companies must consider using phone number porting to keep their current phone numbers regardless of changing service providers. It is crucial for companies whose reputations and brands have grown on a specific phone number. Additionally, phone number porting can save companies the trouble and expense of changing their marketing collateral and customer contact numbers. By maintaining a single phone number, businesses can ensure a smooth connection with their consumers and avoid any confusion or loss of business due to a change in contact details."
How Does Phone Number Porting Work?
Phone number porting is a straightforward process. Here's how the porting process works.
Step 1 – Inform your current provider.
Let your current phone number provider know you are porting out. Although they don't need to do anything, you must let them know so they can freeze the plan and stop auto-debits (if set up).
Step 2 – Send the necessary documents to the new operator.
When switching providers, you must send the following documents for legal reasons. 
Your name, billing address, and government ID.

Phone bill, account number, or latest invoice.

Account pin, if set up. Usually, local US numbers require you to create a pin. You can find it in the dashboard or settings of your current carrier.

Letter of authorization granting permission to the new operator to port your number.
Step 3 – Share additional details.
When porting out, you will also need to share the following:
The number you want to port.

Type of number (local, toll-free, or vanity).

Is your existing number mobile, landline, or VoIP?

Current provider's name

Is the number under your name or the business's?
After that, your new operator will inform you if they need any other information. If not, they'll let you know the port date. When the process completes, your service will terminate automatically.
Is my phone number portable?
It's depends on certain conditions . Firstly, you must be the owner of the phone number, and it must be active. However, if you have any outstanding balance or contract obligations with your current provider, they may prevent you from porting your number until these obligations are fulfilled. Additionally, if you are moving to an area where your current provider does not offer service, you may not be able to transfer your number to a new provider in that area. Therefore, it is always recommended that you check with both your current and new providers to confirm whether your number can be ported.
Number Porting vs Call forwarding
Here's a comparison table for Number Porting and Call Forwarding, two popular methods of managing phone calls:
| Feature | Number Porting | Call Forwarding |
| --- | --- | --- |
| Definition | Moving your phone number from one carrier or service to another | Forwarding incoming calls to another number |
| Usage | Changing carriers or services | Temporarily forwarding calls to another number |
| Process | Requires paperwork and approval from both old and new carrier | Can be set up on the phone or through carrier's online portal |
| Cost | May involve fees from both old and new carrier | Typically included in your phone plan or available for a fee |
| Availability | Available in most countries and for most phone numbers | Available for most phone numbers and carriers |
| Timeframe | Can take several days to complete | Can be set up immediately |
| Features | Retains your phone number and service | Can forward calls to multiple numbers or voicemail |
| Limitations | May not be possible with some carriers or services | Can only forward calls to another number |
| Reliability | Usually reliable once completed | May not work properly in areas with poor reception |
To conclude, Number Porting is recommended for those seeking to permanently change carriers or services, whereas Call Forwarding is ideal for those in need of temporary call forwarding. Each option has its advantages and disadvantages, so it is crucial to assess your requirements and limitations before selecting either one.
Why Should You Port A Phone Number: 6 key Reason to Consider

There could be several reasons to port the number. Either you are tired of poor network coverage and want to switch to another telecom provider, or the cost of data packs with your current provider is quite high. 
Some of the key reasons for porting a phone number are listed below.
1. For Flawless Network Coverage
The first major reason for porting phone numbers is that your current provider's network coverage is inadequate. As stated in the introduction, the cause of poor network coverage could be that you are relocating to another location or that the provider's technologies are outdated.
In such a scenario, porting your number to a telecom provider offering flawless network coverage would be wise.
However, before deciding on one, compare all of the mobile network operators in that region. Analyze their online reviews to learn more about how reliable and secure their network coverage is. Ultimately, choose the best one.
2. For Improved Voice Quality
The next compelling reason to port your number is poor voice quality. It could be due to poor infrastructure in that area or the operator's use of outdated communication technologies. Whatever the reason, the best solution in this situation is porting phone number.
You can certainly address the bad voice quality issue by subscribing to another mobile network provider with significant infrastructure in the region. Follow the same steps as before i.e, look at online reviews, read tech blogs about that provider, and so on.
3. Fast Internet Speed
In today's digital world, reliable, decent, and economical internet access is essential. Every day, people spend hours on the internet for work or entertainment. This means you must subscribe to a mobile network operator that provides fast internet connections at affordable costs.
However, if your current mobile network service provider does not provide this, it may be a good reason to port your number to another provider that does.
Ensure that the provider you choose for porting a phone number offers adequate downloading and uploading speeds. When purchasing internet packages, the download speed is commonly advertised. However, it is your responsibility to check the uploading speed as well.
4. For Quality Customer Service
When you buy a new product or sign up for a new service, one thing you should always look for is customer support. It is obvious that you will require the assistance of your provider at some point for one reason or another.
During this time, it is expected that you receive the best and most timely assistance from the provider. However, if your current mobile service provider is consistently failing to provide the necessary customer support, it is a sign that you should port your number.
For phone number porting, choose a telecom service provider with a dedicated customer support team that is available 24/7. Moreover, connecting with their customer service representatives should also be simple and not like navigating a hedge maze.
5. For Better Plans & Offerings
Another reason to port your number could be your current provider's limited offerings– plans. Ideally, the provider should provide a variety of plans to their customers. For example, there should be data plans, talk time plans, validity plans, international calling plans, and so on. 
Besides that, if the plans are not enough or do not meet your needs, it is a clear indication that you require a new mobile service provider. 
Compare and contrast the plans of all the providers in that region. Along with the variety of plans, also check the pricing factor. If you find that the range of plans and costs both are as per your requirements, go with that provider.
However, make sure you also look at the other factors mentioned above.
6.  For Affordable Costs
The last reason for phone number porting could be the high costs. It is possible that your current provider offers quality coverage, a diversity of plans to choose from, and prompt customer service. However, the one thing that irritates you about him is their high prices.
In such a case, number porting is the best option. It is certainly possible that another provider is providing the same services at significantly lower prices. Even if there is a minor issue with their coverage, but the plans are reasonably priced, you should consider going with them.
So these are the 6 reasons for number porting. If you are experiencing any of these problems, you should consider phone number porting.
How to Port A Phone Number in 5 Steps?
To port a phone number, follow the steps outlined below:
Step 1: Pick a new mobile service provider.
Step 2: Review your current contract to see if there are any early termination fees.
Step 3: Inform the new operator that you want to port your current number.
Step 4: Send all required documents and information to the new operator.
Step 5: Start the process of discontinuing service with the current provider.
Once the above process is completed, the new operator will notify you of the status of phone number porting. Remember that, under FCC rules, no operator can refuse to port your number, even if you owe money for an outstanding balance or a termination fee.
But what if you're moving to an area where no phone service provider offers decent network coverage? Or the one that provides fair coverage is charging outrageous fees? Well, worry not. We also have a solution for such a scenario, known as a virtual phone number.
How does Phone Number Porting work with the DialerHQ ?
The DialerHQ private calling app has all the features and functionalities needed to be a viable alternative to phone number porting. For example, the app lets you make calls and send texts to any corner of the world as long as you have decent internet connectivity.
Furthermore, the virtual number provided by DialerHQ does not necessitate canceling or discontinuing your existing or regular phone number. Instead, you can use the DialerHQ in addition to your regular number.

Thanks to this flexibility, you can use both numbers for different purposes; for example, you can make one a business phone number and another one a personal number. This way, you can keep your personal and professional lives separate.
In addition, the DialerHQ app encompasses multiple features & facilities listed below, which will not only enhance your calling experience but will also strengthen business communication:
Unlimited calling

Call forwarding

Call recording

Free phone number

Free $2 credit

Global connect

Affordable plans (starting at $10/month)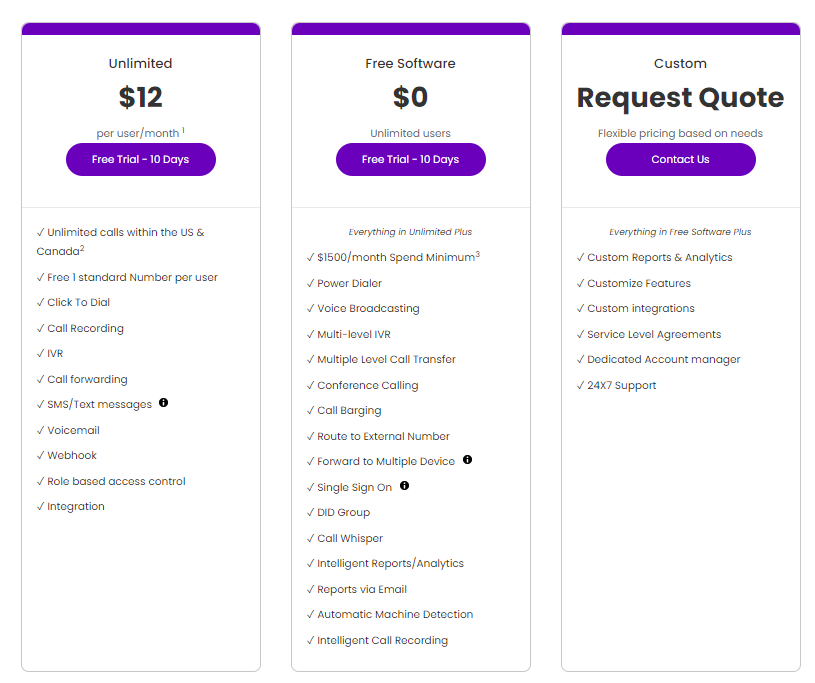 Moreover, the DialerHQ app is very easy to set up and does not require any additional standalone hardware. Additionally, the app allows you to choose the best virtual phone number with your preferred country and area code to help you localize your brand among local customers.
For these reasons, we believe that DialerHQ is an excellent alternative to phone number porting. You get a lot of benefits for a very low cost! Get the app or contact our experts right away!
The Bottom Line: Phone number porting empowers us to enjoy the best network coverage, fastest internet speeds, and affordable plans. Suppose your current mobile service provider fails to offer quality service or charges you tons of money. In that case, you should either port your number to a better operator or choose an alternate option like DialerHQ– which provides far more benefits at a much lower cost.
FAQs
Yes, you can certainly port your phone number through the website or by contacting the customer support team. Request the team to port your number and then follow the steps they suggest.
No mobile service provider can refuse phone number porting. According to the FCC rules on phone number porting, "Commission rules require carriers to port a number when they receive a valid request, and carriers may not refuse to port."
The average phone number porting time is 2-4 weeks. If you have submitted all of the necessary documents, the process must be completed within this time frame and not delayed.
Yes, you can port an existing phone number
The cost of phone number porting varies depending on the company. While some companies do not charge you for porting in or out, others may charge porting fees and early termination fees.
You can port a toll-free number in the same way that you would a local number. Contact your service provider for more information.
Content Worth Your Time
Know what's happening in your industry all the time