Senior Writer: Paras Kela
Reading Time:
2
Minutes
Published :
September 30, 2023
you keep missing important incoming calls on your landline while you're away? Forwarding calls from your landline to your cell phone is a simple solution that can save you time and hassle.
Need a reliable and affordable business phone system? Look no further than DialerHQ.
Based on a survey of 1,000 landline users , when applying these results to a potential market of 40.35 million households, the landline phone industry is projected to grow by 1.3% in 2024. Below, we have provided a quick way for diverting landline calls to cell phones.
Steps to Forward Calls from Landline to Cell Phone:
Step 1: To start the call forwarding process, dial *72 on your landline.
Step 2: Next. enter the 10-digit cell phone number that you want to receive your forwarded calls at.
Step 3: After that, press the pound/hash (#) key or simply wait for another confirmation tone.
Step 4: If you want to stop the call forwarding, Just dial *73 and patiently wait for the confirmation.
Expert Advice
"It's easy to forward calls to your cell phone from your landline. If you want added flexibility, explore virtual phone services to answer calls on any device. It's a convenient way to ensure you're always connected, no matter where you are. "
What is Virtual Phone Service?
Virtual phone service is a cloud-based VoIP system. With virtual phone systems, you can use the internet to place and receive calls from anywhere. You don't need traditional landlines. It's flexible, cost-effective, and often offers advanced features like call forwarding and voicemail to email. Perfect to transfer landline to a cell phone.
Thus, a virtual phone system is your go-to software to forward landline to cell phone. Why? It is excellent at managing many calls, providing useful customer information, and helping you stay within budget.
You May Also Read : 10 Best VoIP Providers: Features, Pros, Cons + Price Comparison
How to Simplify Call Forwarding With DialerHQ?
DialerHQ is one of the best call forward service providers in the market. With its innovative features and functionalities, companies can seamlessly connect with their customers. Moreover, you can also enable call forwarding to ensure that you don't miss out on any important client.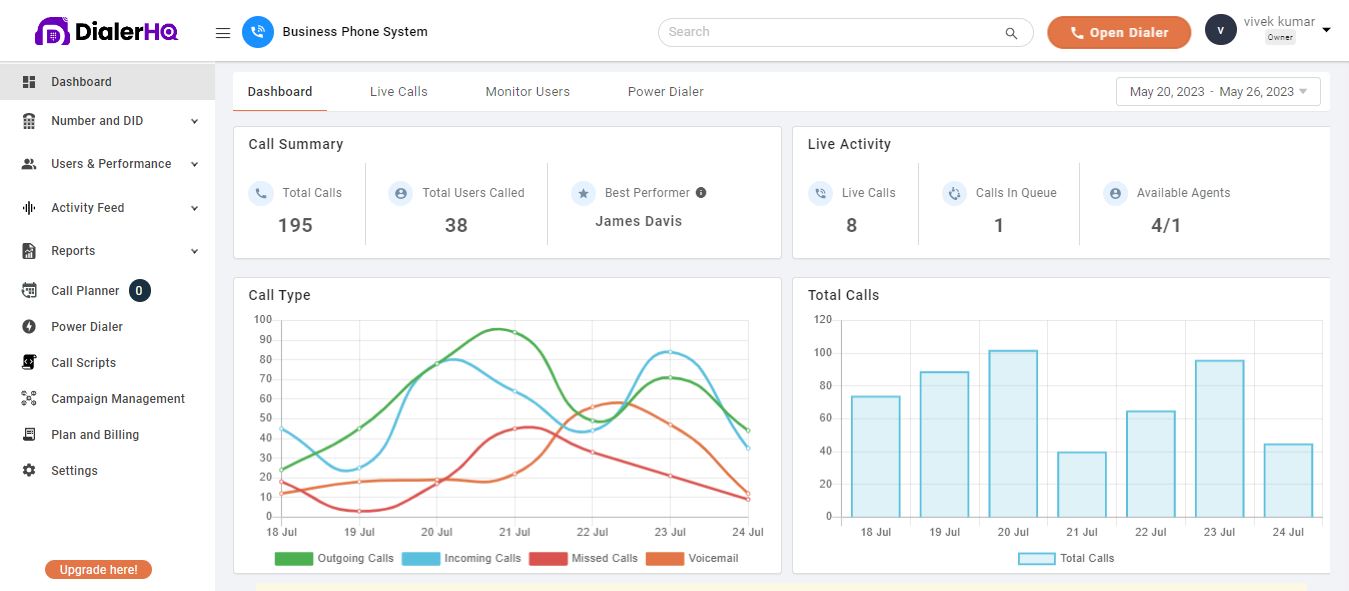 Here's how you can start using DialerHQ to simplify your call forwarding process:
Sign up with DialerHQ.
Select your custom phone number.
Configure your account.
Start making & forwarding calls!
Features
Customer service
PBX system
Call queuing
Voicemail forwarding
Call metrics
Pricing
Basic – Free

Bronze- $7.99 per user per month

Silver- $11.99 per user per month

Platinum- $19.99 per user per month
Wrapping Up
Forwarding calls from a landline to a cell phone is an uncomplicated procedure that significantly boosts communication flexibility. By adhering to the five steps detailed in this guide, you can easily find out how to forward a landline number to a cell phone.
This method guarantees how to transfer your landline to your cell phone and uninterrupted accessibility, ensuring you're always reachable, irrespective of your whereabouts. So, embrace this practical solution to simplify your communication requirements and relish its convenience.
Frequently Asked Questions
With call forwarding, you can divert calls to a different phone number or device. It makes it easy and flexible to handle your calls and makes sure you don't miss any important messages. Call switching can be done in two main ways - automatically and manually. You can either set automated call forwarding or do it manually.
Forwarding calls to your cell phone offers several benefits:
Increased accessibility
Flexibility
Privacy
Remote work
Emergency response
Yes, an international call forwarding solution enables the redirection of calls to an overseas mobile phone number. Calls originating from a virtual phone number can be channeled worldwide through this service, reaching mobile devices in various global destinations.
Yes, you can send calls from a regular phone to a VoIP phone. Forwarding a number to a VoIP phone system is what VoIP call forwarding is. When a VoIP number is called, the call goes through the Internet and ends up on the subscriber's phone number without any problems.
You can take the following actions to stop or delete call forwarding from your landline:
On your landline phone, dial *73 and hit call.
Await the full message and confirmation tone.
Then hang up the phone.
You may even go backwards from there if you have a headset on. The majority of service providers demand that you dial a specific number in order to turn off call forwarding. Dialing *73 from your landline phone will stop calls from being forwarded to your cell phone if you have call forwarding set up.

Paras Kela is an accomplished IT professional with 7+ years of industry experience, including 4+ years as a dedicated content writer. His expertise lies in crafting informative blogs on VoIP and cloud telephony, among other technical subjects. Outside his professional pursuits, he cherishes quality time with loved ones, indulges in watching documentaries, and finds solace in gardening. Connect with him on LinkedIn.
Updated : October 2, 2023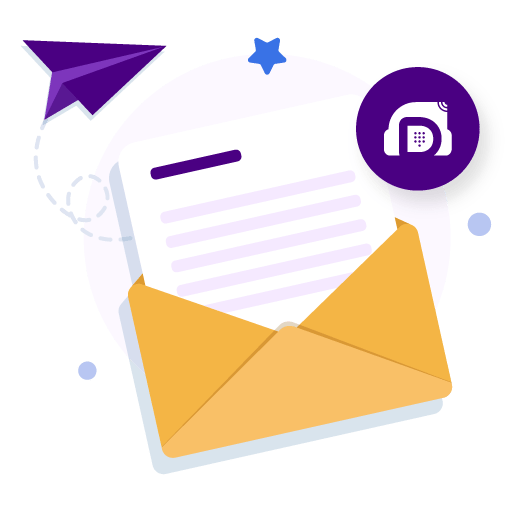 Let's Stay in Touch
Subscribe to our newsletter & never miss our latest news and promotions.

+15K people have already subscribed