Get a Colombia Phone Number
Looking for a way to stay in touch with your clients in Colombia? Get your virtual Colombia phone number and establish a local presence in Colombia. Provide better customer experiences, strengthen your brand image, and remain available after hours.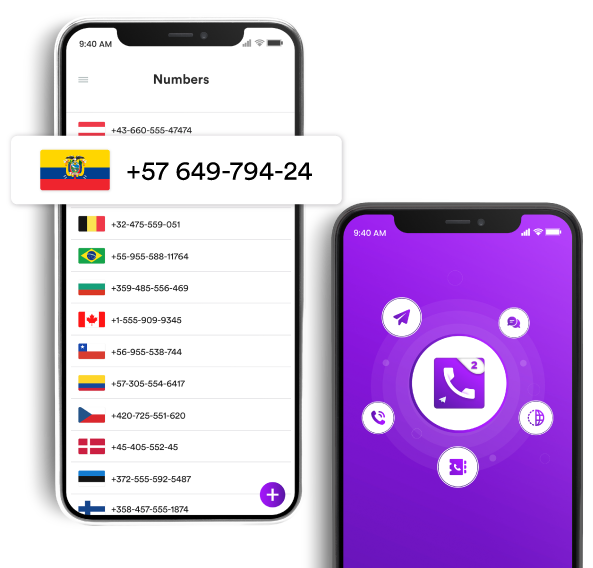 Why Should You Get A Colombia Phone Number?
Colombia cell phone numbers offer various benefits, including reduced international call charges, increased brand visibility in Colombia, and round-the-clock availability. In addition, virtual phone numbers can enable your business to grow faster than traditional numbers. You need an internet connection, not a SIM card, to get started.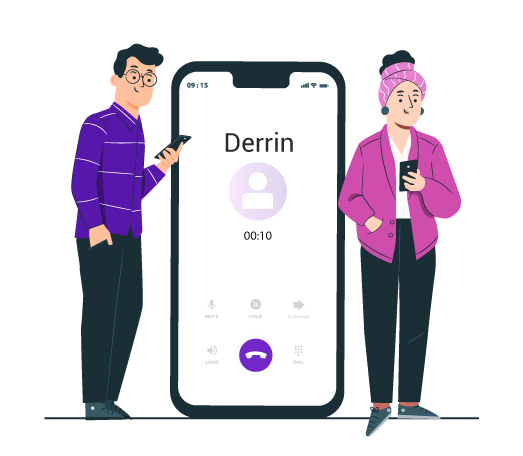 Build Better Relationships With Customers
Colombia cell phone numbers allow you to communicate with your customers more efficiently without establishing a physical presence in Colombia. In addition, Colombia's telephone numbers will enable you to add a personal touch to customer communications.
You can use Colombia mobile numbers to track incoming calls and monitor them. Businesses usually use them to route incoming calls to appropriate agents based on IVR inputs, regardless of where you are. Colombia phone numbers offer many benefits, including exceptional quality and global call forwarding.
Easily Accessible & Affordable
A Colombia virtual number from DialerHQ is affordable and personal, so you don't have to worry about high bills. As with any local number, your customers can use this number to contact you directly, just as with any other local number. A virtual number will also separate business from personal calls to prevent personal calls from interfering with your professional life.
It is easy to stay connected with your customers 24/7 with the best free Colombia phone number app, DialerHQ, send and receive text messages and international dialing at affordable rates, and interact with them more effectively. All you need is a smartphone and an internet connection.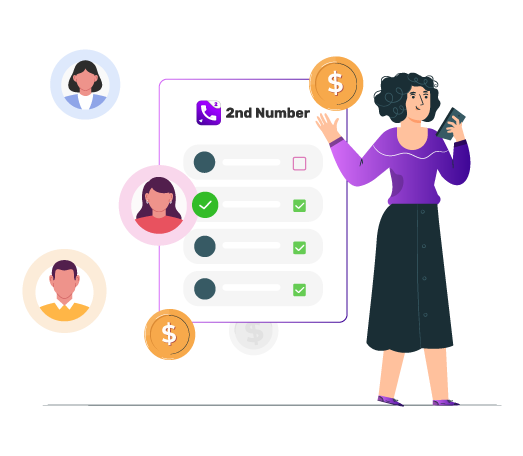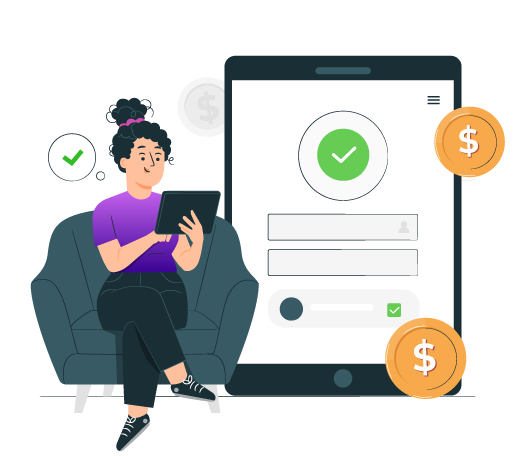 Cost-Effective Solution
When you buy a Colombia phone number through the DialerHQ app, you can save significant money on communication. However, the charges will be extremely high when you call your Colombian clients, friends, or family members from other countries using regular international calling plans.
Due to this, it is unviable, especially if you have to make multiple daily calls, which is where the DialerHQ app comes in handy. In addition, the DialerHQ app has very reasonable charges and pricing plans, starting at $10 per month for calls.
This Standard plan includes a free standard phone number, a free trial, a free $2 credit, and email support. Nonetheless, you can upgrade to their higher plans to enjoy more benefits.
24×7 Connectivity
In the modern world, businesses must be connected round-the-clock. Missed calls can devastate a business, so dropping calls is not an option.
With a Colombia number, you can call from anywhere, even on the go, as the number is automatically routed to the designated person, allowing you to answer calls from anywhere.
You can also increase your agents' operational flexibility by incorporating this technology into your business communication plan since they will no longer be required to work from physical offices.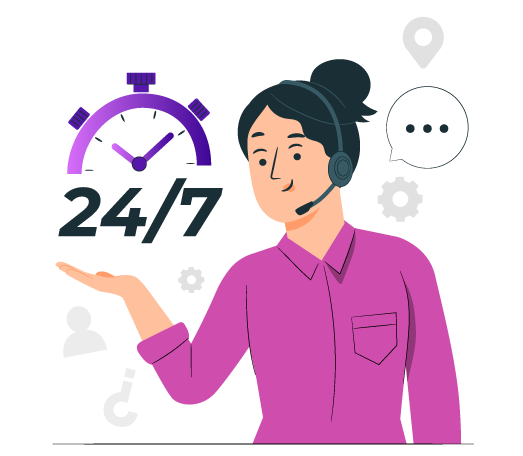 How Do You Get

Free Virtual Columbia Mobile Number

?
DialerHQ, a leading free Colombia phone number app, makes buying virtual phone numbers for small businesses easy. Colombia virtual phone numbers allow you to make and receive calls over the internet, so you do not need a SIM card.
The process of getting a virtual US phone number is quite simple. Just follow these steps: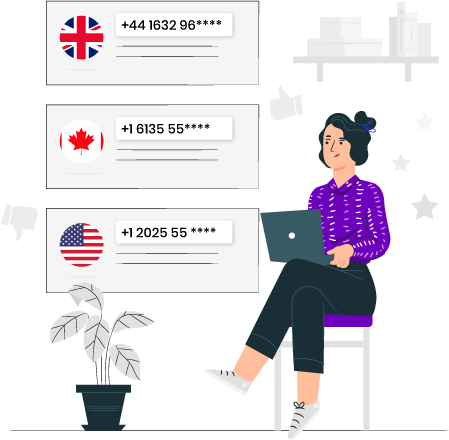 Choose your preferred country and available phone number from the list.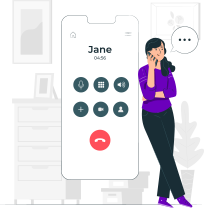 Dial and text your customers anytime, anywhere!
Features of Colombia Phone Numbers
Colombia virtual numbers save you money, provide significant portability, improve brand localization, and don't require additional hardware. Choose the country code most convenient for you, and you're ready to go!
Exceptional Call Quality
Using DialerHQ, you can make clear calls and prevent data latency, ensuring that your voice isn't interrupted during incoming calls.
The Colombia Numbers Pool
Get an option to select the best Colombia number based on your requirements and business interests.
Cost-Efficient
Connect with your international customers/friends/family at affordable and extremely budget-friendly rates.
Establish Brand Presence
Your Colombia mobile phone number will enhance your company's image to potential customers.
Call Forwarding
With our bespoke call forwarding service, you can transfer calls from your Colombia number to any other phone number anywhere in the world.
IVR Integration
IVR (Interactive Voice Response) automates all communication needs using a pre-recorded message that greets and routes all incoming calls.
Need a Quick & Easy Columbia Virtual Phone Number?
Make international calls & texts without buying a SIM card.